How to Make a Photo B&W Except One Color in Photoshop
by Waseem Abbas on May 14, 2019
Do you want to make an image black and white except for one color? Some photos can look really dramatic when you desaturate them and allow one color to pop through. In this article, we will show you how to make a photo B&W except one color in Photoshop.
Making a Photo Black & White Except One Color
The first thing you need to do is open your image in Photoshop. If you don't have it yet, you can get Photoshop here from Adobe's site.
Now right click on the Background layer in the Layers panel on the right-hand side of your Photoshop screen, and select the Duplicate Layer option (a new layer will be added named Layer 1).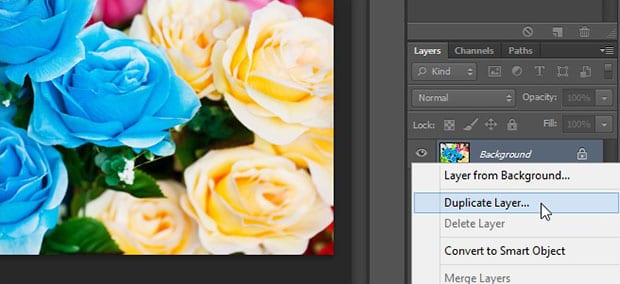 Next, select the Background layer again and press Ctrl + Shift + U to desaturate all the colors from the image.
Make Layer 1 invisible (click on the eye icon) to see the effect of the desaturation on your photo.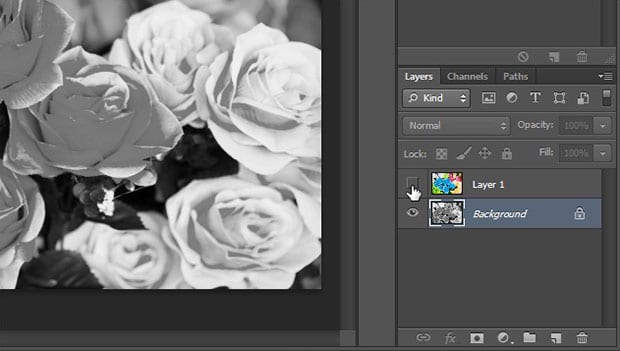 Next, make Layer 1 visible again, and select it in the Layers panel.
Then go to Select » Color Range from the top menu bar in Photoshop.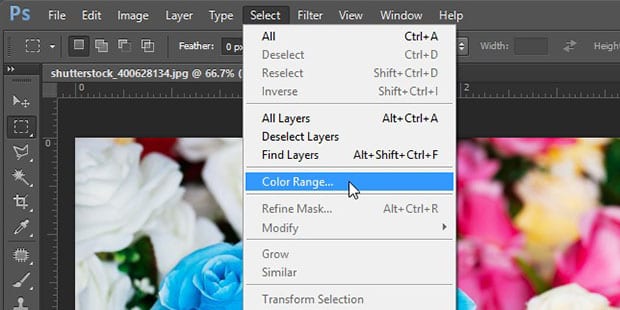 You'll need to pick a color that you want to pop out. For this example, we'll pick the blue color, so the image will be desaturated except for the blue roses.
In the Color Range dialog box, choose the Eyedropper Tool with the plus sign (this tool is called, "Add to Sample").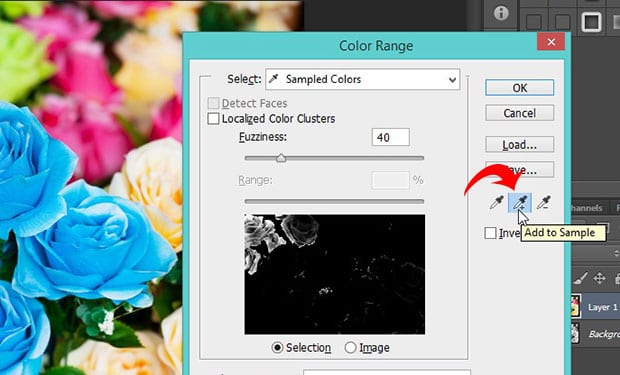 Then click on the color that you want to pick. We are going to click on multiple areas on the blue roses, so we add all the different shades of blue to the sample.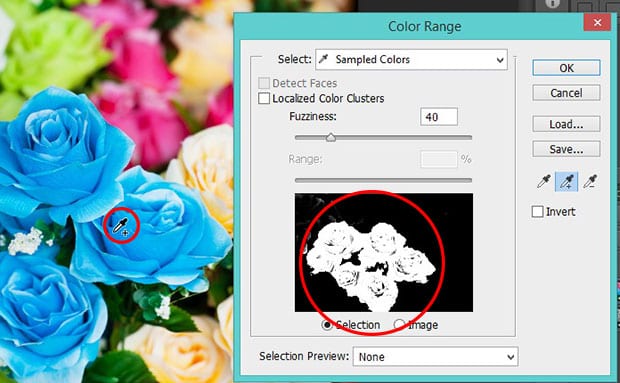 Once you've picked your color, hit the OK button to create a selection on your photo.
Then press Ctrl + Shift + I to inverse the selection, everything is selected except for the color you want to preserve.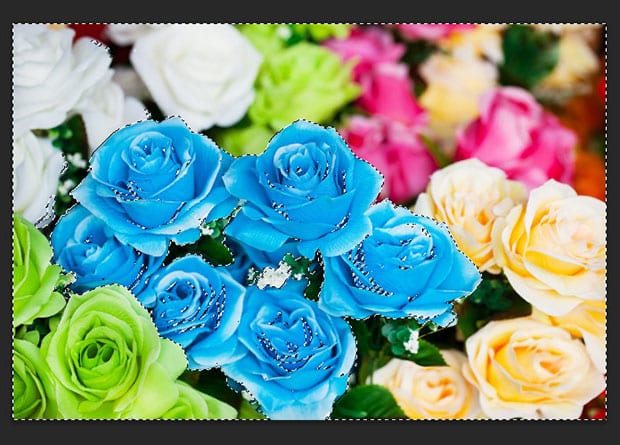 Go ahead and press the Delete button from your keyboard to remove the selected area from Layer 1. Now your photo will be B&W except for one color! (You can press Ctrl + D to remove the selection from the image.)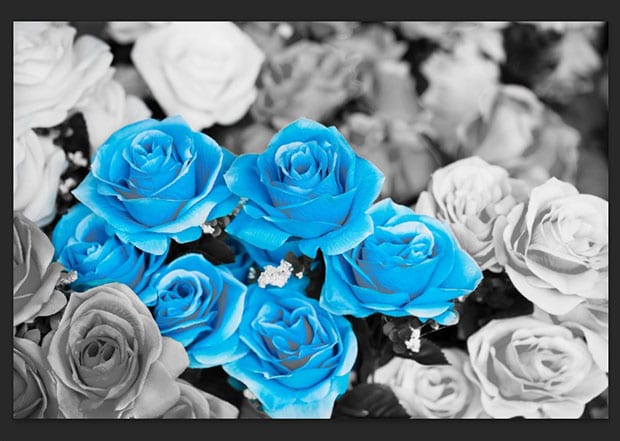 If there are any leftover colors that you don't want, pick the Eraser Tool and simply erase the leftover colors for a perfect result.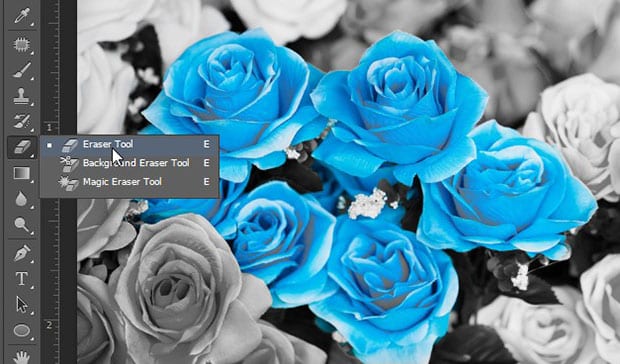 You can see the before and after image below.

We hope this article helped you to learn how to make a photo black and white except one color in Photoshop.
You may also want to check out our other Photoshop guides:
How to add a vintage black and white effect in Photoshop
Wedding Portrait Retouching in Photoshop: 5 Steps for Better Photos
Photoshop Actions for Wedding Photographers
14 Best Photo Editing Software for Photographers
If you like this article, then please join our newsletter for more tips and how tos and follow us on Facebook and Twitter for even more free photo editing tutorials.