8 Black Friday & Cyber Monday Deals to Boost Your Creativity
by Alexandra Bateman on Nov 24, 2019
'Tis the season for shopping! With Black Friday and Cyber Monday finally here, we've compiled a list of the hottest deals on themes, plugins and software. It's time to get serious about making your photography website work for you in the new year.
These unique products will help you take your creativity and productivity to new heights in 2020! Let's see who's got the best holiday deals.
Adobe Creative Cloud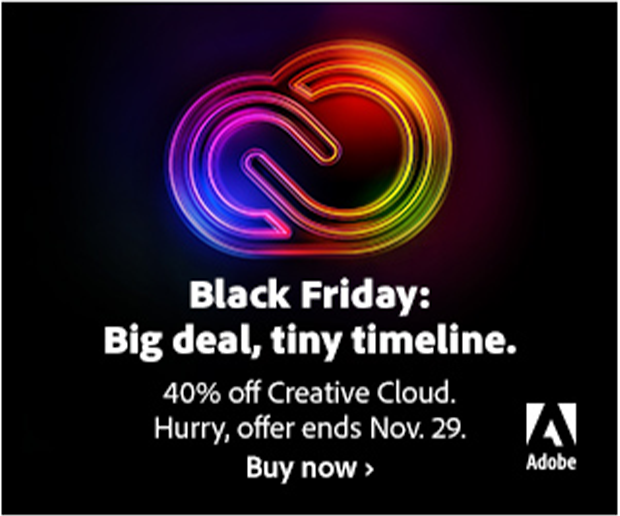 If you're a photographer in any field, you're likely at least familiar with Adobe's Creative Cloud Suite. Programs in the Creative Suite like Photoshop and Lightroom have risen to fame as industry standards for photo editing. And, Adobe's Illustrator, InDesign and AfterEffects are commonly used for graphic design, web design and layout.
There isn't much you can't do with Adobe's powerful Creative Cloud applications. They can handle your most basic photo edits, or they can help you completely revision your image.
If you haven't yet had the chance to try these tools, or if you've yet to purchase your own subscription, now is the time!
Adobe's Black Friday and Cyber Monday deals can save you between 25 and 70 percent off your new subscription! Visit their site between November 18 to December 5 to save big on the new generation of Creative Cloud Apps.
Individuals save up to 40%, students up to 70% and teams up to 25% with the Black Friday offer. Remember, you only have until December 5, 2019 to use it, so act fast!
Skylum Luminar 4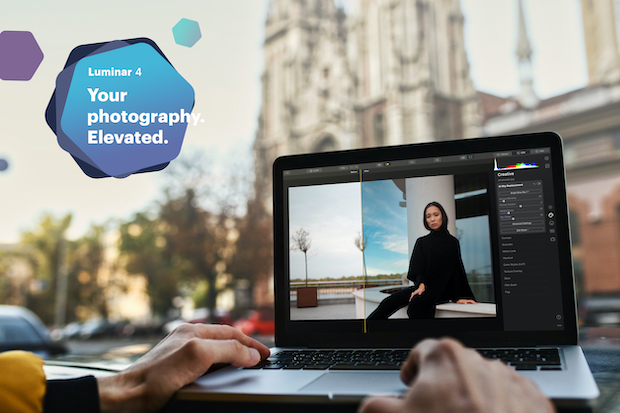 A popular alternative to Adobe's Photoshop and Lightroom, Skylum Luminar has wormed its way into the hearts of many photographers who value its intuitive interface and extensive presets library.
Luminar 4, released on November 18, is the next generation of all-in-one image editing and photo management software. It helps photographers create their best images by delivering professional results in less time.
Luminar 4 can be used in three different ways to compliment three different workflows. Use Luminar as a photo library to organize and view images, or as an image editing plugin for other photo editing tools. And, Luminar can also function as a standalone image editing application with tons of editing features including filters and presets.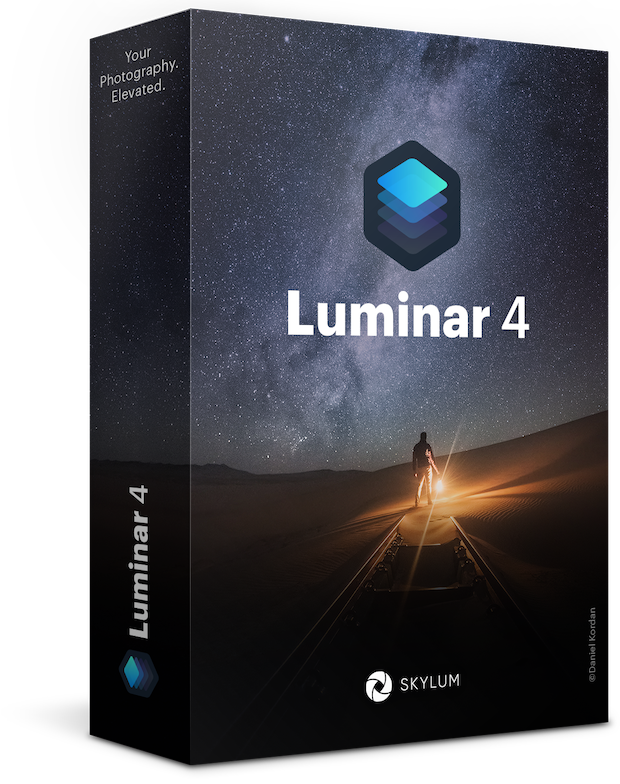 And, as an added bonus, you can get Luminar for a one-time fee! That's right, whereas some competing software is subscription-based, Luminar costs a flat fee. No payment schedules to keep up with here!
Get Luminar 4 today and save up to $100 for Black Friday/Cyber Monday.
Elementor

We all know that WordPress can be a little confusing, especially for beginners to website creation. But Elementor, the leading drop-and-drop website builder for WordPress, makes the process easy.
Used by over 3 million users, the page builder plugin replaces the basic WordPress editor with a live frontend editor. So, Elementor allows you to create complex visual layouts and design your website live. No more switching between the editor and the preview mode to view your changes!
Elementor is especially great for photographers looking to craft the perfect website or e-commerce store. Additionally, with live editing, you can rearrange your photo layout as many times as you want and see the changes immediately.

Get up to 30% off Elementor Pro, plus daily prizes, one-on-one sessions with the Elementor team and other professional gear as part of their Black Friday/Cyber Monday deal.
Visit their website between November 29 and December 3, 2019 to access the discount — no code necessary!
aThemes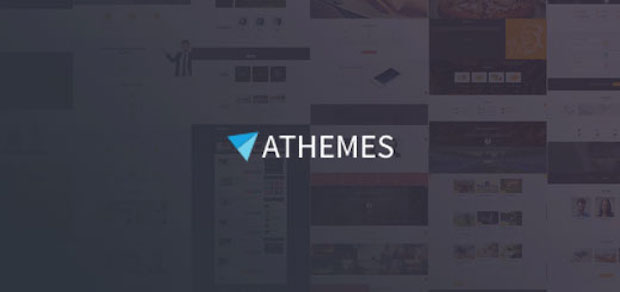 Choosing the right theme for your WordPress photography website can make landing clients or selling prints easy. What better place to get your WordPress theme from than aThemes?
aThemes provides powerful themes that can help you create an awesome, eye-catching web presence. aThemes is packed with plenty of features like access to all Google Fonts, full-color and logo control, logo upload, sticky navigation and more. With aThemes, you get all the building blocks you'll need to create an engaging and memorable website.
aThemes boasts fast and friendly customer support, easy set-up and installation, modern designs, regular updates and a 30-day return policy if you're not absolutely satisfied with your purchase.
One of aThemes' 32 WordPress themes is sure to be provide the perfect framework for your freelance, personal or other business site!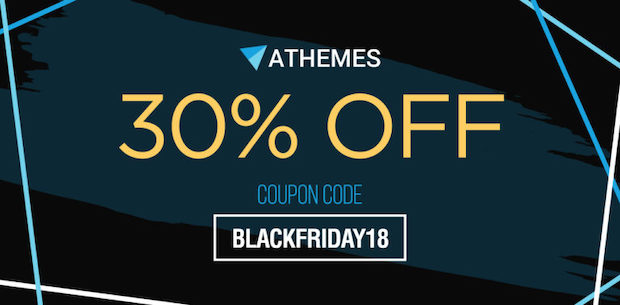 Get 30% off their single themes, developer and lifetime licenses this holiday season. Simply use the coupon codes "BLACKFRIDAY19" and "CYBERMONDAY19" upon checkout.
Themeisle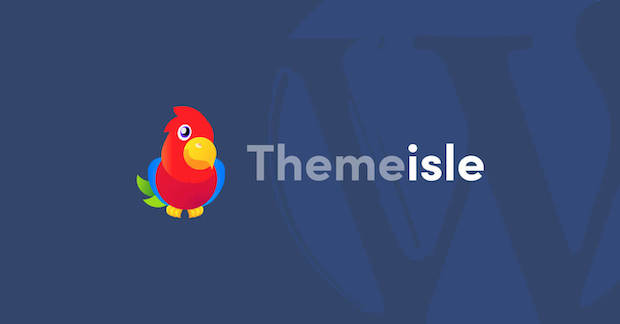 Speaking of themes, check out Themeisle's selection of WordPress themes, fully compatible with Elementor!
Get access to super-fast, easily customizable, multi-purpose WordPress themes when you choose Themeisle. Join nearly 500,000 users in picking between their top themes: Neve, Hestia ShopIsle and Zelle.
Working with Themeisle also gets you access to a collection of WordPress premium plugins tailored for your website, including Feedzy RSS, Visualizer and WordPress Product Review.
Themeisle loves Black Friday, so they're celebrating the gift-giving season by offering 25% off all themes, plugins and memberships. The offer runs from November 27 through December 3, 2019.
No link or code necessary. Discounts are automatically applied at checkout.
OptiMole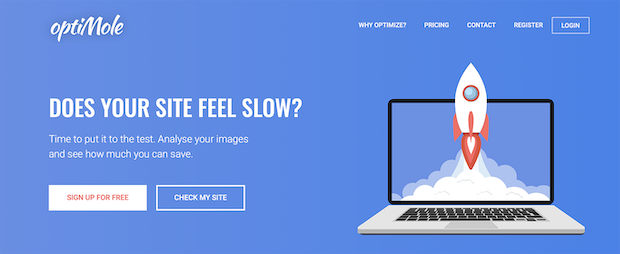 We've all been there, plugging away at our photography websites, only to receive an error that we're out of disk space! What good is a photography website that doesn't have enough space for photos?
That's where OptiMole comes in! This cloud-based WordPress plugin processes your images in real-time and reduces their size by up to 80% — without ever affecting image quality!
Lighter, optimized images mean faster load times and improved website performance. With OptiMole, you're likely to see your search engine rankings improve as your load times quicken, which causes more traffic to your site in the long run.
OptiMole is an essential, especially if you're a photographer looking to build or cultivate a web presence. Luckily, OptiMole's Black Friday and Cyber Monday deal gets you 25% off all themes, plugins and memberships.
This offer from OptiMole is valid from November 27 to December 3, 2019. No link or code necessary. Simply checkout, and watch the discount automatically apply to your purchase.
Cloudways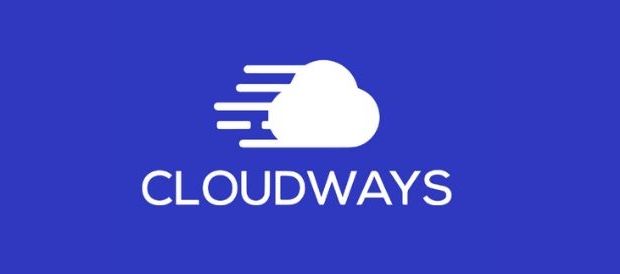 Cloudways, a managed cloud hosting platform, is here to help you achieve financial success in your online photography store.
Power your online store with this WooCommerce hosting platform that helps you sell and encourages you to hit those record-high revenue benchmarks.
Whether you're launching your store in Australia or the United States, Cloudways has the provider and server locations to manage your WooCommerce store with exceptional results.
With Cloudways, you can focus on building your best website, instead of on hosting issues and server slow-downs.
In celebration of Black Friday and Cyber Monday, Cloudways is offering 40% off for 3 months on all plans. Just apply the coupon code "BFCM40" to your cart upon checkout between November 14 and December 4, then receive your discount!
Soliloquy

Soliloquy lets you turn any WordPress slider into a fully-featured interactive carousel with no coding required.
With just a few clicks, you can create stunning image and video sliders with easy drag and drop builders.
With Soliloquy Pro account, you can unlock amazing features like:
– WooCommerce slider
– Featured content slider
– Carousel and Thumbnail navigation
– PDF Slider
– Dynamic Addon
– Lightbox
– 25 sites
– Priority Support
– And a whole lot more…
If you want to take your slider to the next level, then NOW is the perfect time to upgrade.
Get 30% OFF any Soliloquy this Black Friday! Offer valid from November 25, 2019 through December 6.
Don't Miss Out!
Make the most out of the shopping season this year with these Black Friday and Cyber Monday deals, designed to help you hone your creativity. Your photography and freelance business will thank you for your investment in these game-changing plugins, themes and software!
Let us know which Black Friday and Cyber Monday deals you're most excited about. Follow Envira Gallery on Facebook and Twitter for more deals, photography tips and photo editing tutorials. And, don't forget to sign up for our email list!
Using WordPress and want to get Envira Gallery free?
Envira Gallery helps photographers create beautiful photo and video galleries in just a few clicks so that they can showcase and sell their work.