How to Automatically Add Titles to Images in WordPress
by Waseem Abbas on Dec 19, 2016
Do you want to automatically add image titles in WordPress? As a photographer, you may have hundreds of thousands of photos on your site, and you may forget to add titles to a few of them. In this article, we will share how to automatically add titles to images in WordPress.
Adding titles and alt text to your photos is important for getting your photography site found in search engines. Without this meta data, Google doesn't know how to "read" your images. Your title, and particularly your alt text, tell search engines what your photos are all about.
But don't worry– you don't have to do this manually. To automatically add titles and alt text to your WordPress images, all you have to do is follow these 2 steps:
Step 1. Install and activate Format Media Titles plugin
Step 2. Go to the plugin's settings to configure it
Ready to get started? Let's go!
Step 1: Install and Activate Format Media Titles Plugin
First thing you need to do is install and activate Format Media Titles plugin. Simply go to Plugins » Add New from your WordPress backend.
In the search bar, you should type Format Media Titles, and you'll see the suggestions below.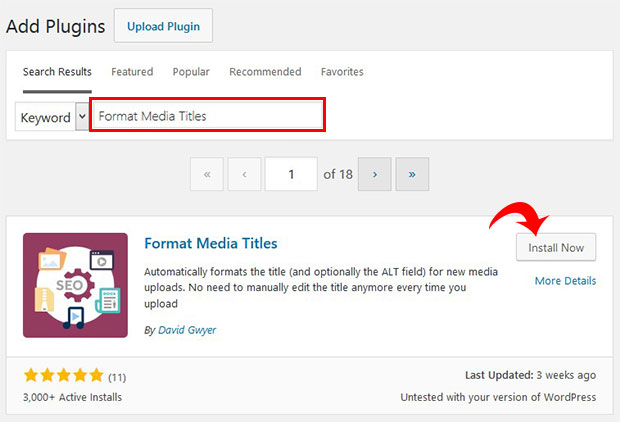 Go ahead and click on the Install Now button. On the same screen, you'll then click on the blue Activate button, and the plugin will be activated.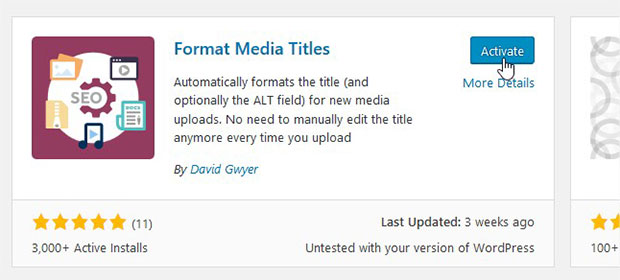 If you need more help with this step, then you should check out this guide on how to install and activate a WordPress plugin.
Step 2: Go To The Plugin's Settings To Configure It
Upon activating the plugin, you can go to Settings » Format Media Titles to configure it. Then you'll see the settings for adding your media titles and alt text.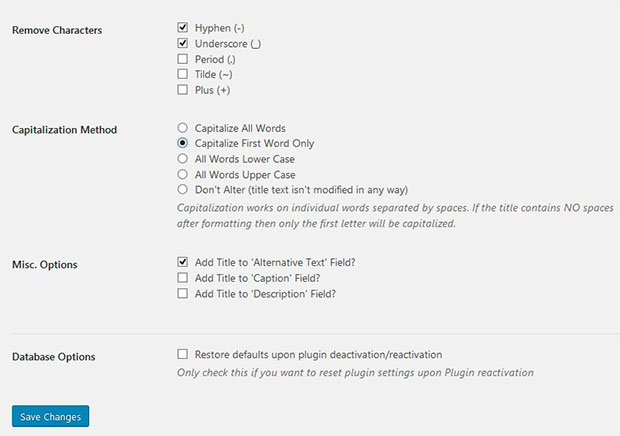 This plugin works magically to remove hyphens, underscores, tilde and more from the filename to create clear, user-friendly titles. You can even automatically capitalize words if you like!
You also have the option to copy your image title to multiple fields. We recommend that you copy the image title to the Alternative Text field– this is crucial for ranking your images in search engines.
That's all. We hope this article has helped you to learn how to automatically add titles to images in WordPress. You may also want to check out our guide on how to add automatic image tagging in WordPress.
If you like this article, then please follow us on Facebook and Twitter for more free WordPress tutorials.
Using WordPress and want to get Envira Gallery free?
Envira Gallery helps photographers create beautiful photo and video galleries in just a few clicks so that they can showcase and sell their work.