How to Create an Image Slider for Your WordPress Galleries
by Nick Beaupre on Aug 17, 2021
Do you want to create an image slider in WordPress? Want to display your photo galleries in a slideshow? In this article, we will show you how to create an image slider for your WordPress galleries.
Image Slider For Your WordPress Galleries
First thing you should do is to install and activate Soliloquy WordPress Slider plugin. You will need a Developer plan to access the Soliloquy Dynamic Addon.
We're recommending Soliloquy because it's the best WordPress slider plugin, and it doesn't slow down your website like other slider plugins.
Upon activating the plugin, go to Soliloquy » Settings to verify your license key for the access of addons.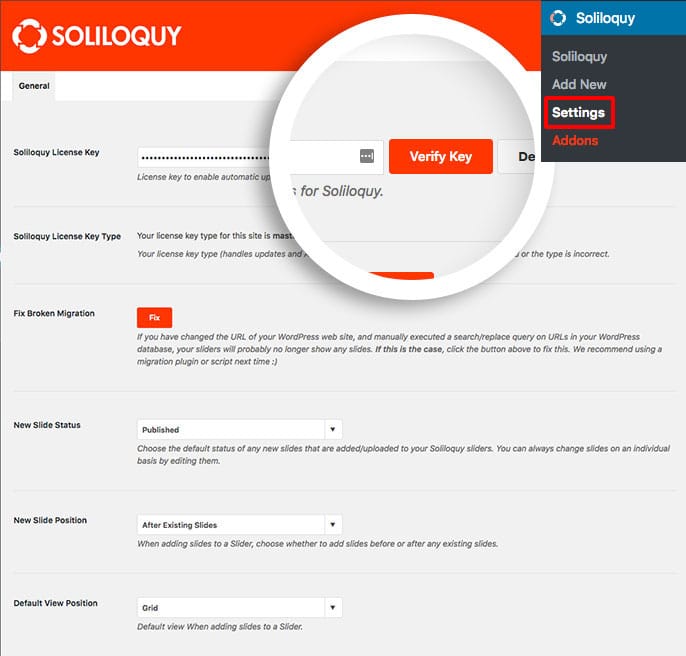 Next, you need to visit the Addons screen to install and activate the Dynamic Addon.
You will find a new slider item in your Soliloquy sliders list by the name of Soliloquy Dynamic Slider.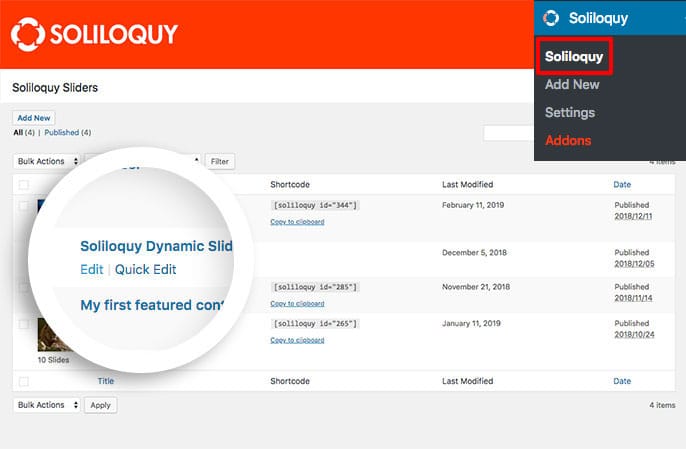 The global default setting has similar editing interface like your default Soliloquy slider, but this setting will affect the sliders of dynamic scope only.
Now, either go to Posts » Add New to add a new post or edit an existing post where you want to add the image slider.
You will need to use the default shortcode [soliloquy_dynamic] to add a dynamic slider in your post. You may want to check Dynamic Addon Documentation for more shortcodes and template tags.
If you are using Envira Gallery for your image galleries, then add this shortcode [soliloquy_dynamic id="envira-xx"] in your post where you want the image slider.
You can find the ID of your image gallery by going to the Envira Gallery tab in your WordPress dashboard.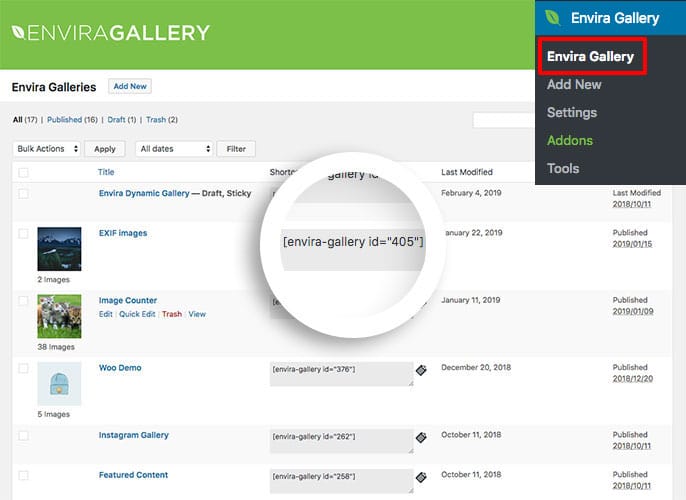 Here's an example of how the image slider will look on your website.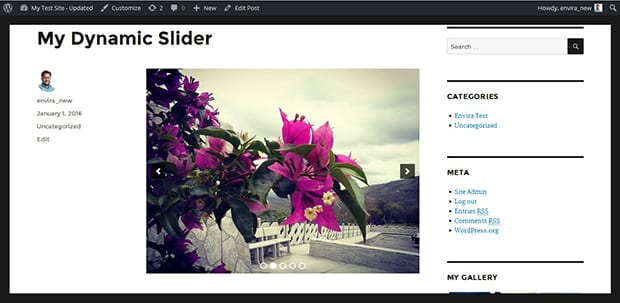 We hope this article helped you create an image slider for your WordPress galleries. You may want to check how to create an image widget in WordPress.
If you like this article, then please follow us on Facebook and Twitter for more free WordPress tutorials.
Using WordPress and want to get Envira Gallery free?
Envira Gallery helps photographers create beautiful photo and video galleries in just a few clicks so that they can showcase and sell their work.