How to Import External Images in WordPress
by Waseem Abbas on May 27, 2016
Do you want to import external images into your site? Sometimes you need to import images from other sources to your WordPress site. In this article, we will share how to import external images in WordPress.
Import External Images to Your Site
You may want to add photos from external sources into your posts or image galleries in WordPress.
WordPress media library doesn't have the option to import external photos and save them in your site's folders, so you'll need to use a plugin.
We recommend that you use the Import External Images plugin to import the images from external sources in WordPress.
To install and activate the plugin, go to Plugins » Add New from your WordPress admin.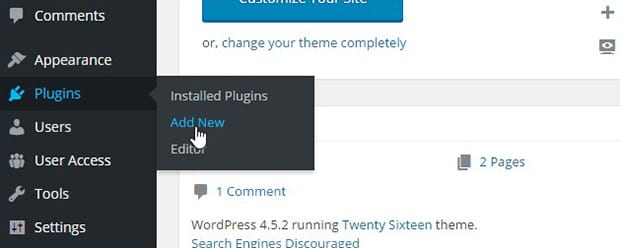 In the search bar, write 'Import External Images', and press the Enter key.

Click on the Install Now button to install the plugin.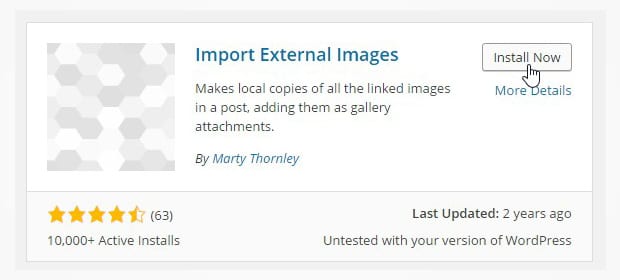 Next, go ahead and click on the Activate Plugin link, and the plugin should display as successfully installed on your site.

Upon activating the plugin, you can go to Media » Import Images to view the settings for importing images.
By default, all the images from external sources used in your posts will be processed.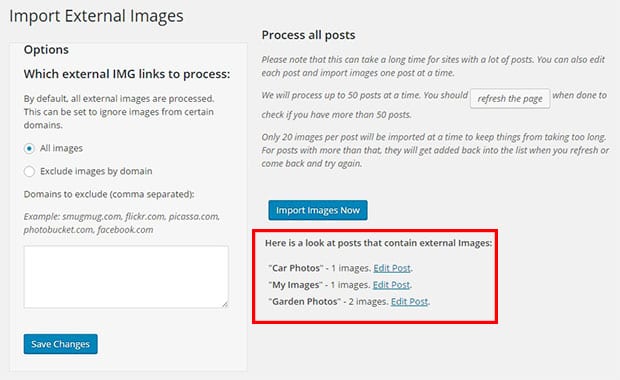 You can import images for 50 posts and 20 images per post at a time. If you have more than 50 posts to scan, then simply click on the Refresh the Page button after it is done processing the first 50 to process and import the remaining external images.
To import external images one at a time, you can check the Import External Images? option from the individual post edit screen, and then hit the Update button.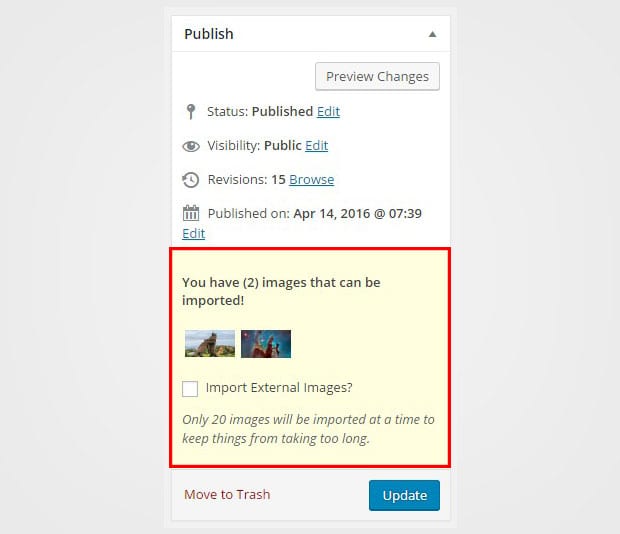 We hope this article has helped you to learn how to import external images in WordPress. You may also want to check out our guide on how to upload images from zip files in WordPress.
If you like this article, then please follow us on Facebook and Twitter for more free WordPress tutorials.