How to Sort Images in WordPress Galleries with Envira Gallery
by Gerald Jackson on Apr 22, 2020
The Envira Gallery plugin gives you plenty of options for customizing your galleries. One of the simplest customizations you can make actually gives you the power to sort your images within your gallery so that they appear in the order you want.
Envira Gallery has made this function as easy as possible by using a drag-and-drop feature. With the plugin, you can simply click and drag your images where you want them within your gallery. Once you publish or update that gallery, your images will show up just how you want them. 
In this article, we'll cover how to sort images in your Envira gallery. We'll go through:
Setting up a new gallery
Sorting the images in that gallery
Updating your gallery and getting the publishing shortcode
Embedding the shortcode in your content
Step 1: Installing the Envira Gallery Plugin
First things first: you'll have to install the Envira Gallery Plugin. This Plugin lets you build dynamic and professional image galleries for your WordPress site easily. It's great for professional photographers, web developers and designers, bloggers and anyone who wants to use their site to show off their photography. 
Luckily, installing the plugin is simple. First, go to the Plugins menu of your WordPress dashboard, and click Add New: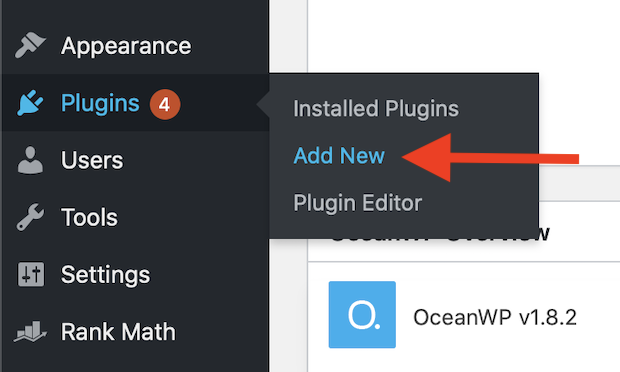 Type "Envira" into the Search Bar to locate the Envira Gallery Plugin. When it appears, click the Install button, then the Activate button: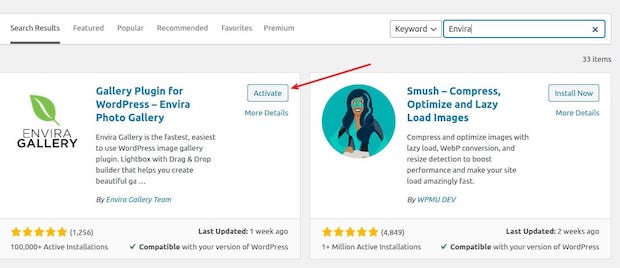 Congrats! You've just installed and activated the Envira Gallery Plugin for your WordPress site.
Step 2: Creating a New Gallery in Envira
Next, you'll want to create a gallery of your beautiful images to display on your site. After all, we can't sort your images inside the gallery until you've populated that gallery with photos!
To create a new gallery, go to the Envira Gallery menu on your WordPress dashboard and click Add New: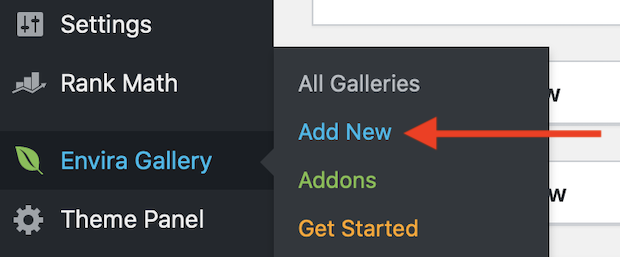 The Envira Gallery page will then appear. Now, give your gallery a name in the Title box. Click on Select Files from Your Computer to upload images for the gallery: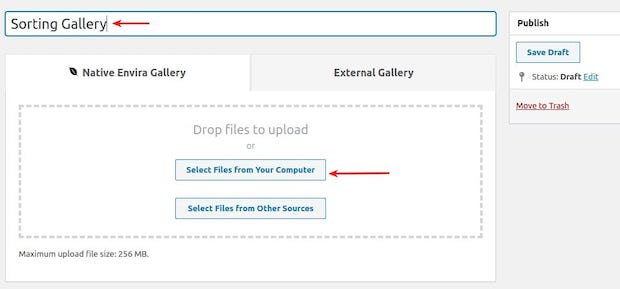 You'll now have several images in your gallery, located in the Currently in Your Gallery section at the bottom of the page.
Step 3: Sorting the Images in Your Envira Gallery
You don't have any control over how your images show up inside the gallery once you upload them. So, to create a visually appealing and customized gallery, you'll likely want to rearrange them into your preferred order.
To sort your images manually, all you have to do is click and drag the images one at a time in the gallery.
Scroll down to the Currently in Your Gallery section to see all the images in your gallery: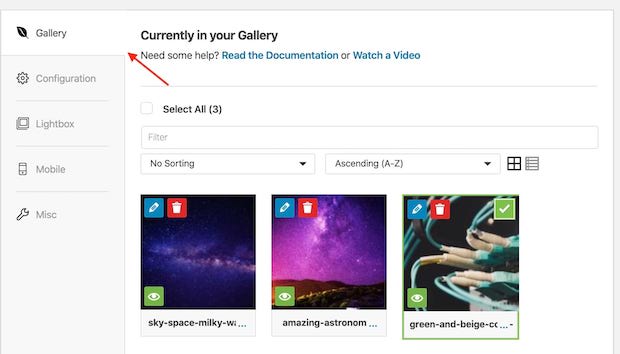 Click and hold the image you want to sort. Drag the image to a new spot in the gallery. You'll notice the other images will slide to create space for the image: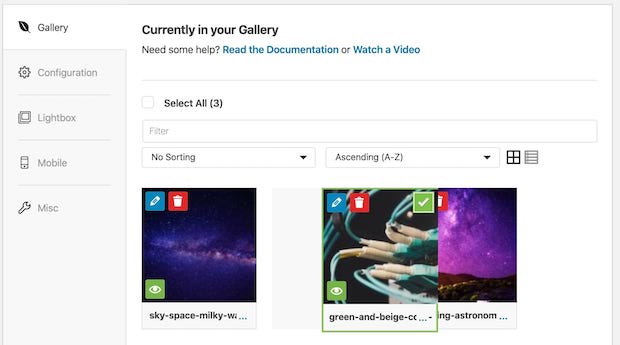 Release the click so that your image drops into its new space. Simply continue this process for each image you want to sort.
Once you've sorted the images into the order you want, scroll up to the top of the screen. Click on the Publish or Update button (depending on whether you have already published the gallery). Then copy the shortcode in the Envira Code section: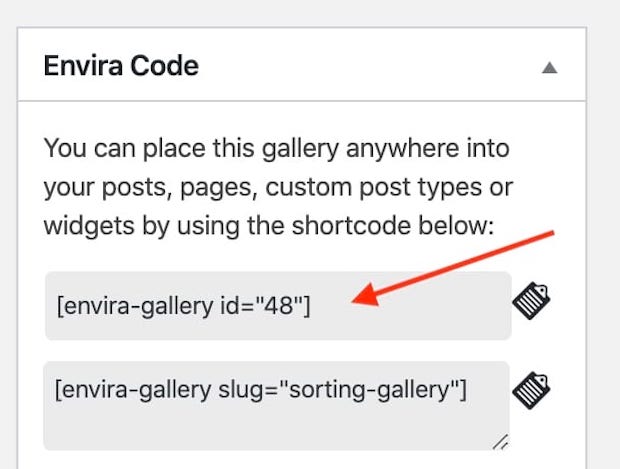 You can now copy and paste the shortcode onto any page or post where you want the gallery to appear. The gallery will now show with the images in the order you sorted them:

Conclusion
Envira Gallery emphasizes ease of use. That means that you can easily sort your gallery manually with a few clicks and a drag-and-drop interface.
If you like using the Envira Gallery plugin to create custom galleries for your WordPress site, consider signing up for the paid version of Envira Gallery for access to advanced controls, settings options and addons that help you take your WordPress portfolio to the next level.
If you're a current Envira Gallery user, or you're just interested in learning more about what Envira Gallery can do for you, then sign up for our email newsletter and check out our Facebook and Twitter pages.
Using WordPress and want to get Envira Gallery free?
Envira Gallery helps photographers create beautiful photo and video galleries in just a few clicks so that they can showcase and sell their work.