Envira Gallery Documentation
Documentation, Reference Materials and Tutorials for Envira Gallery
Congratulations on purchasing Envira Gallery! Now what? To get started, follow our installation guide to get Envira Gallery installed on your WordPress site today.
Step 1: Download Envira Gallery
To begin, log into your Envira Gallery account, navigate to the Downloads tab and select the Download link for the main Envira Gallery plugin.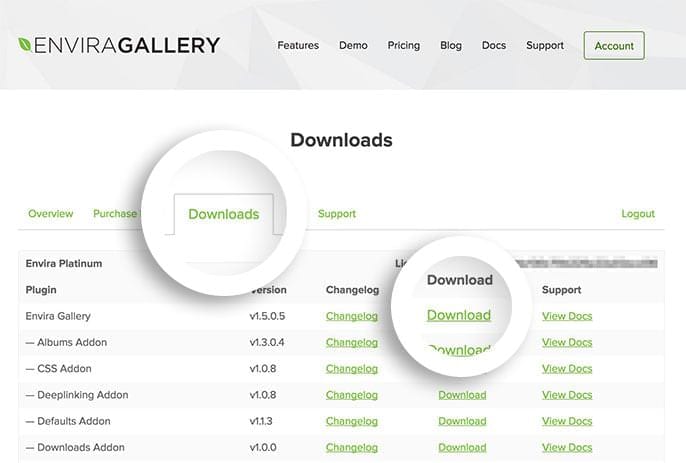 You don't need to download any Addons at this time; you can install your Addons from the WordPress admin later.
You'll notice the Envira Gallery plugin will be downloaded as a .zip file.
If you already have Envira Lite plugin activated on the site, be sure to deactivate this before proceeding to Step 2.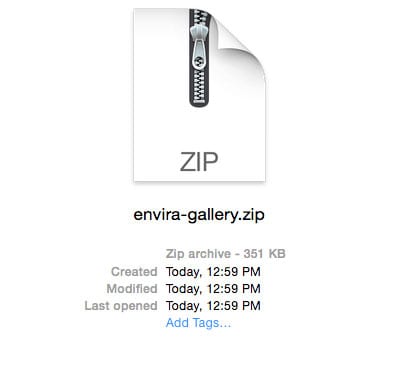 NOTE: Some web browsers are configured to unzip files automatically when downloaded. If Envira Gallery appears as a folder in your downloads directory on your computer, please re-zip/compress the file. If you're not sure how to do this, see this guide: http://www.wikihow.com/Zip-Files-Together.
Step 2: Install the Envira Gallery Plugin
Next, navigate to the WordPress Admin » Plugins screen and select the Add New button: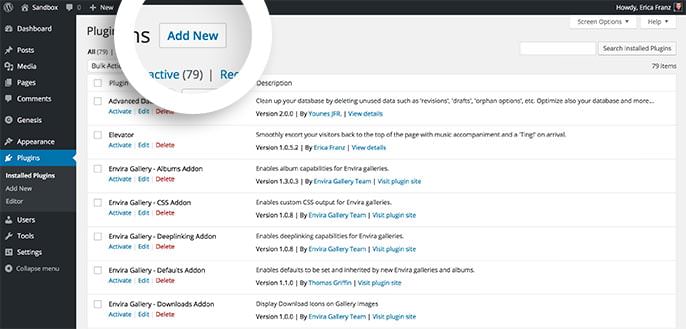 From the Add Plugins screen, select the Upload Plugin button: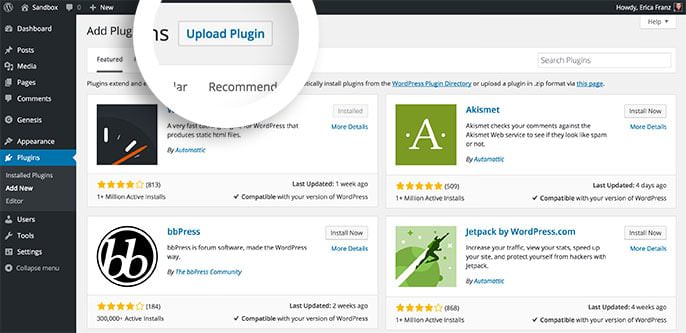 Finally, on the next screen you'll be able to choose the envira-gallery.zip file you downloaded in the first step and install it by selecting the Install Now button.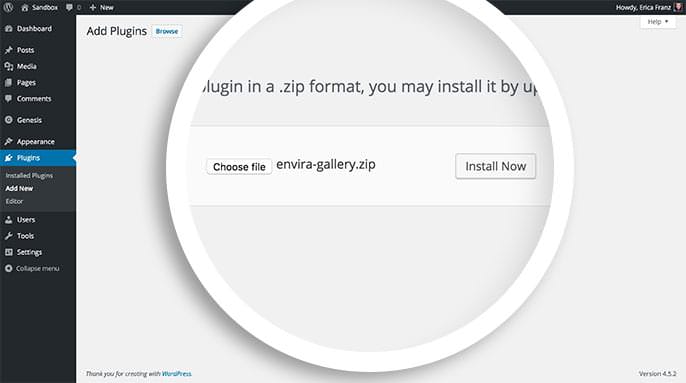 Step 3: Activate the Envira Gallery Plugin
To finish the installation, select the Activate Plugin link that appears below the success message after installing Envira Gallery.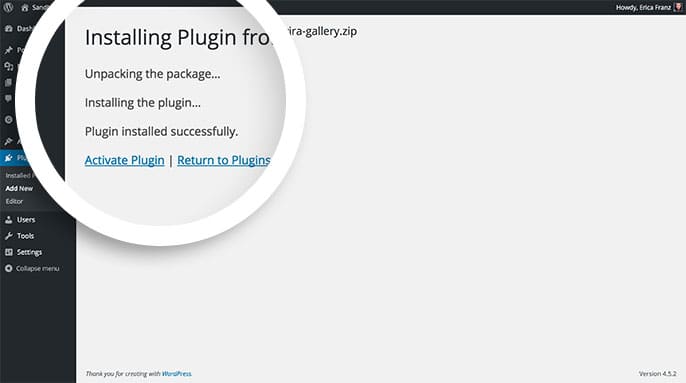 Once activated you'll see a success message in the WordPress Admin » Plugins screen indicating Envira Gallery is now active on your site!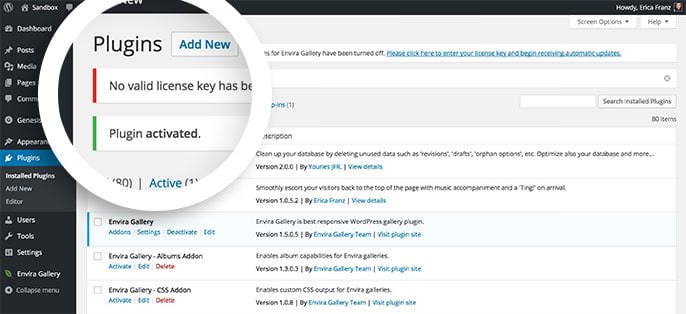 Next, you'll want to verify your license key to receive automatic updates and install Addons from the WordPress Admin.
---
FAQs
Can I install Envira Gallery via FTP instead?
Yes! To install Envira Gallery using your favorite FTP program, following these steps:
Download the Envira Gallery plugin as shown in Step 1 above.
Unzip the file on your computer so that you have the envira-gallery folder accessible.
Connect to your site using your favorite FTP program and navigate to the wp-content/plugins directory of your WordPress site.
Upload the envira-gallery folder to the wp-content/plugins directory.
Navigate to your site's WordPress Admin > Plugins screen.
Locate the "Envira Gallery" plugin and activate it.
Finish installing Envira by verifying your license key.
Install Addons (optional).