Envira Gallery Documentation
Documentation, Reference Materials and Tutorials for Envira Gallery
You have purchased an Envira license that grants you either basic or advanced add-ons.  However, when you first download Envira, you will not have the add-ons automatically installed and activated. The process for installing and activating add-ons is very simple once Envira is downloaded and activated. Let's begin…
---
Step 1 – Addons Menu Item
To get started, select the Addons sub-menu item for Envira Gallery.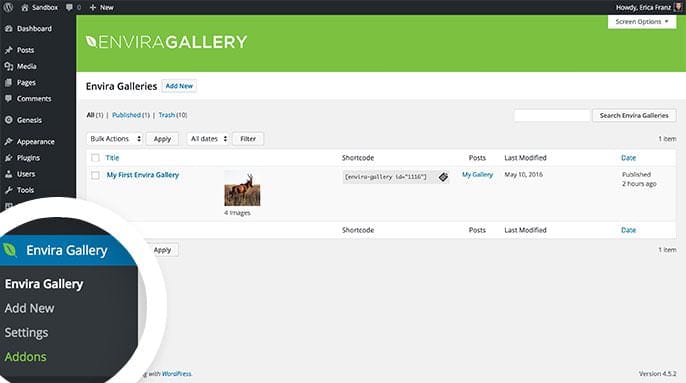 ---
Step 2 – Install Addon
From the Addons screen, select the Install button for the Addon you want to install.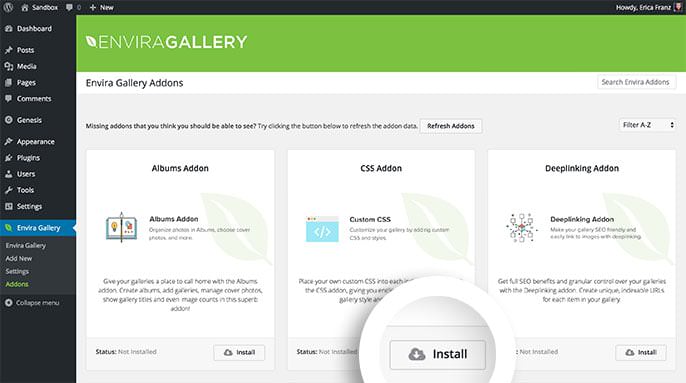 Note: The Addons available with your specific license will appear available to install on this screen. If you're looking for a specific Addon that isn't available, check that you have the required license for that Addon.
---
Step 3 – Activate Addon
Once your Addon is installed, the button will change to Activate. Select the Activate button to activate the Addon.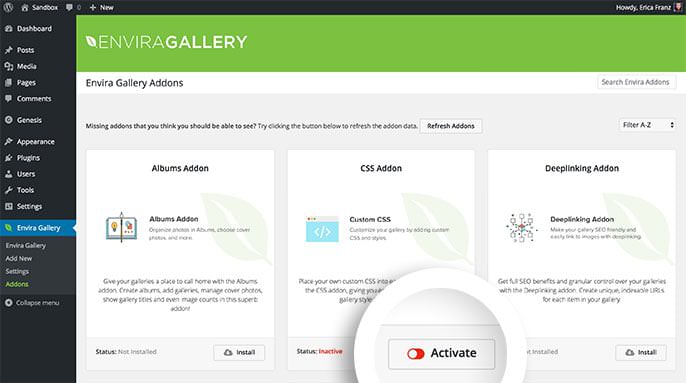 ---
Step 4 – Deactivate Addon (optional)
If you want to Deactivate an Addon, you can do so from the same screen.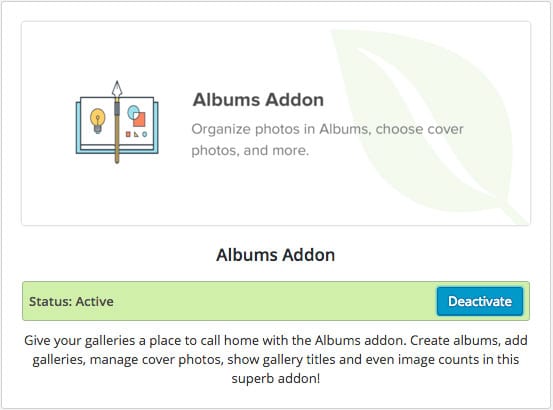 Congratulations, you've finished installing and activating your Addon(s)!
Now that you've installed your Addon(s), learn how to use and configure your Addons. And if you haven't already, learn more about creating your first gallery.