Meet the New Envira Gallery Workflow – Perfect Combination of Flexible and Powerful
by Syed Balkhi on Apr 14, 2016
Over the last two years, Envira has become the most powerful WordPress gallery plugin in the market. There are dozens of addons that allow you to do everything from watermarking, image proofing, to automatically creating galleries straight from Adobe Lightroom.
As we continue to grow and add more features which we know you want, we have been listening to your feedback on usability and flexibility.
We've spent countless hours working directly with customers, and we are thrilled to announce a significant improvement to the Envira Gallery workflow as a result.
In a nutshell: we redesigned the gallery creation process to make it easy for new users to get started while allowing our team to continue to add new features that we know you want.
New Gallery Workflow
It all starts with the first decision in the process. Do you want to create a Native Envira Gallery or create a dynamic gallery from third-party sources like Instagram.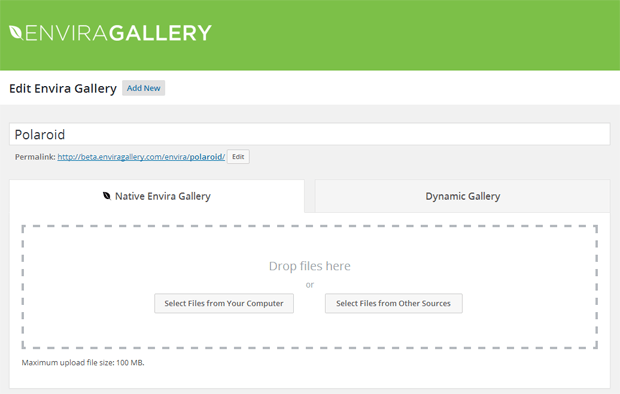 In the future, this will allow us to add new gallery sources such as Flickr, 500px, and numerous others that many of you have asked for.
Next, we switched from horizontal tabs to vertical tabs. As we added more features and add-ons, it simply wasn't sustainable to keep the horizontal menu layout.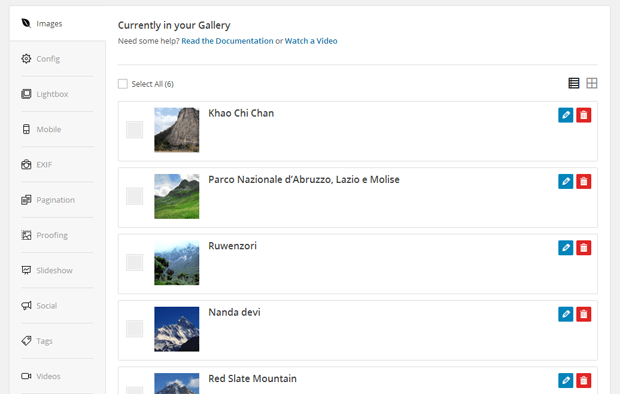 By using this new style, you can have all the add-ons activated without compromising the user experience.
We also added the ability to switch between grid and list view when creating new galleries. This is going to be extremely helpful when you have a lot of images in your gallery.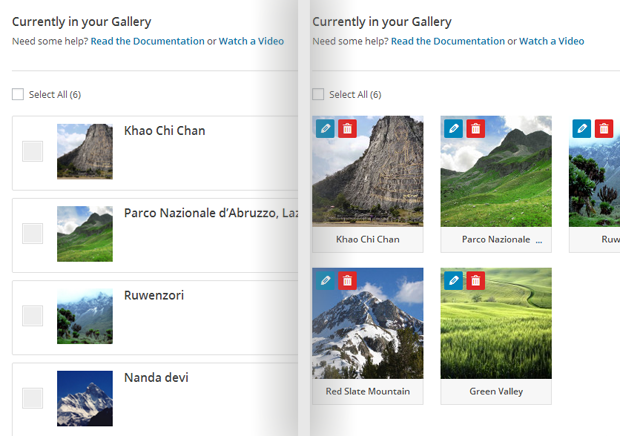 Improved Addons Page
As we add more addons, it was becoming increasingly harder for new users to find what they were looking for.
In the new addons screen, you can now search for addons, filter them, and install / activate them all from the same screen.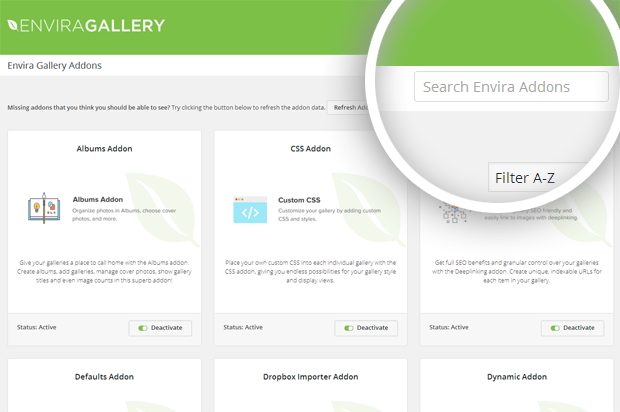 Think of this as a mini-Envira app store. This is going to be extremely helpful as we will be adding at least a dozen new addons before the end of this year.
What's Coming Next?
The new workflow is being rolled out for our Pro users. In the next 2 weeks, we will launch this new workflow on the Lite version as well.
We have 3 new addons that will be released in the near future including Featured Content Addon, Breadcrumbs Addon, the much requested Downloads addon, and a surprise addon that I know you will love.
If you want to see a specific feature added in Envira Gallery, then simply send us a message using our contact form.
Once again, I want to personally thank every single one of our valued customers for helping us get where we are today. I along with the entire Envira Gallery team look forward to helping you create beautiful responsive photo and video galleries.
Syed and the Envira Gallery Team
Using WordPress and want to get Envira Gallery free?
Envira Gallery helps photographers create beautiful photo and video galleries in just a few clicks so that they can showcase and sell their work.