New Lightbox Templates, Album Templates, and What's Coming Next
by Syed Balkhi on Dec 15, 2016
Over the last month, we've been working hard on several new features and updates that many of you have requested. Today we're excited to announce our new Lightbox gallery themes, more Album layout options, and several other enhancements. 
Here's all that's new in Envira Gallery.
New Lightbox Gallery Themes
As requested by many of you, we've added new lightbox gallery templates.
We're excited to announce our new Base Dark and Base Light themes are ready for you to use.
Now you can customize the look of your gallery, and match the style to the rest of your website for a more professional appearance.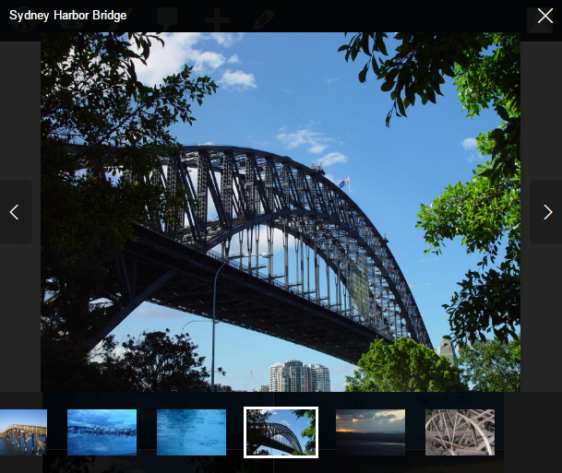 New Album Features and Updates
It's now easier than ever to customize the look of your Albums.
We've enabled Album Layouts, so you can use the same layouts you use with your Galleries.
Also, we've enabled a new Template Selection feature. If your WordPress theme has custom page templates, you can now choose which template to use for each album.
When creating or editing your album, just click on the Standalone tab and select the page template you'd like to use.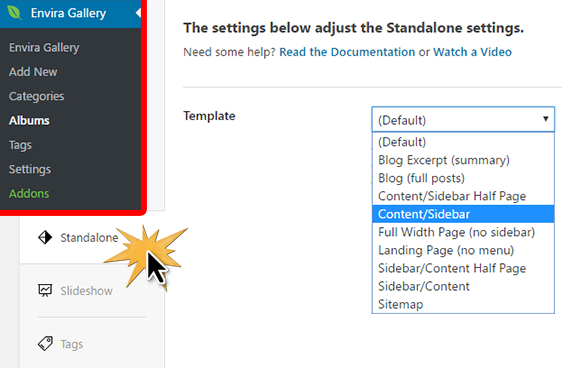 You can also now enable or disable the lightbox feature for individual galleries, instead of applying it to the whole album at once.
Standalone and Supersize Now Included in Envira Core
Our Standalone and Supersize features are no longer separate addons. Instead, we've decided to include these popular features in the core Envira plugin.
Now, everyone can easily display full size images or create independent galleries without having to install an extra addon.
Several UI / UX Enhancements
Our goal with Envira Gallery is to make it as easy as possible to create beautiful responsive galleries for your site. To that end, we're always working on improvements to the user interface and experience.
In our latest update, we've improved the user interface for selecting galleries, and made several enhancements to various addons based on your feedback.
If you ever have an idea for how to make Envira Gallery easier to use, reach out and let us know! We're always listening.
What's Coming Next
We're already hard at work on several behind-the-scenes updates and new features we can't wait to share:
New and Improved Social Sharing addon
Major Update for the Adobe Lightroom addon
Proofing Addon Update
New Importer Framework so we can add options to import from Flickr and other third-party services.
Performance Optimization for even faster galleries
We thank you for your support and feedback in making Envira the best WordPress gallery plugin.
Syed and the Envira Gallery Team
Using WordPress and want to get Envira Gallery free?
Envira Gallery helps photographers create beautiful photo and video galleries in just a few clicks so that they can showcase and sell their work.