11 Powerful Travel Photography Tips for Capturing Epic Photos
by Chris Kelley on Mar 27, 2017
Looking to improve your travel photography? With the right mindset, equipment, and skills, you can share your journey with loved ones at home. Photography is about telling stories, and in this post you'll learn 11 powerful tips to share the story of your travels.
I'm Chris, the lead developer on Envira Gallery. I also happen to be a photographer.
Unlike most of our photography tips and tutorials here, this one is a bit more personal.
The tips below are NOT generic travel photo tips – they're about how photography can help you to experience the world around you, and share those experiences with others.
About My Journey
As lead developer, I keep Envira Gallery users in mind with everything I do. But I don't often get to interact directly with you.
After my recent journey, though, I decided that I wanted to tell the story of how I came to travel and photography.
Here's a little of my story…
On a trip to a local farmer's market, I had a chance conversation with a local photographer. I'd always been interested in photography, but after that conversation I walked away with my mind set on my goals.
I realized that I wanted to share the world through my eyes to whoever would see – to share stories, emotions, and experiences. It's inspired me to travel and experience more of life.
Recently, I came to the realization that I'd forgotten that moment, and my real motivation for getting into photography. I realized it was time for more personal growth.
Which led me to plan this trip…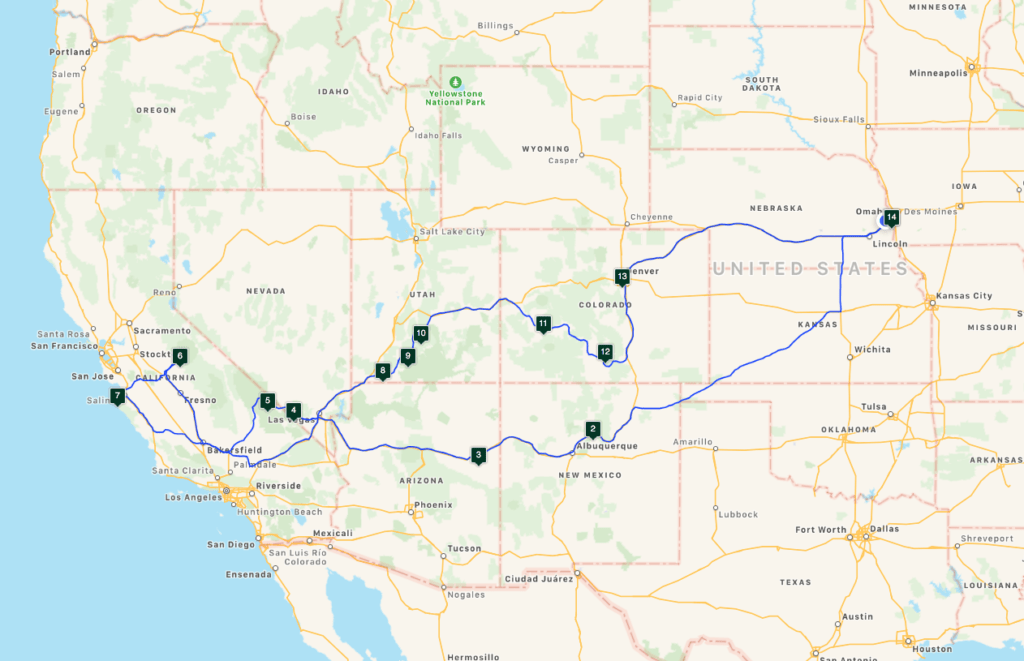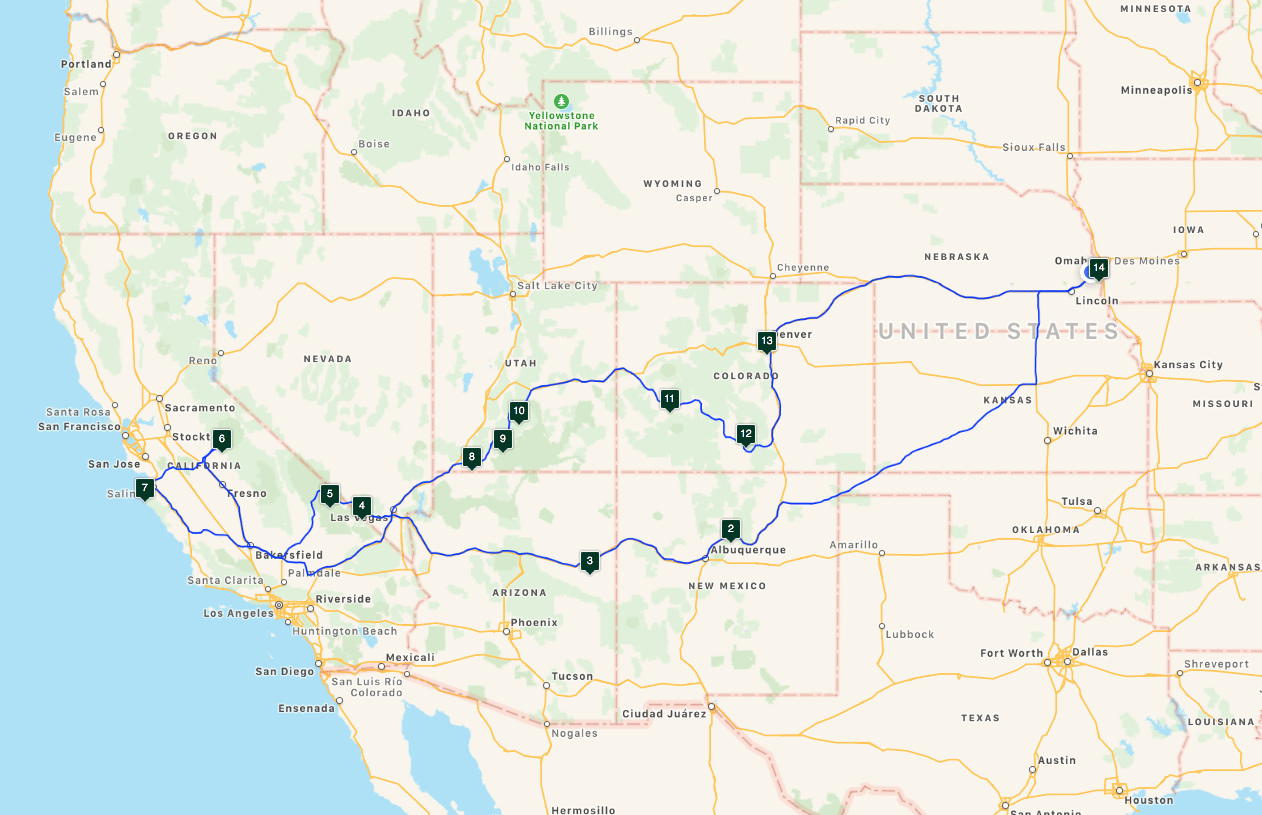 In what I call my 'southwest trip,' I planned to explore the sights of Death Valley, Yosemite, Zion, the Great Sand Dunes, and more.
I'd be traveling whether I was a photographer or not, but with these photos I can share the impact of my journey with others.
Here are a few of the lessons I've learned along the way (plus a complete gallery for you at the end).
1. Enjoy the Journey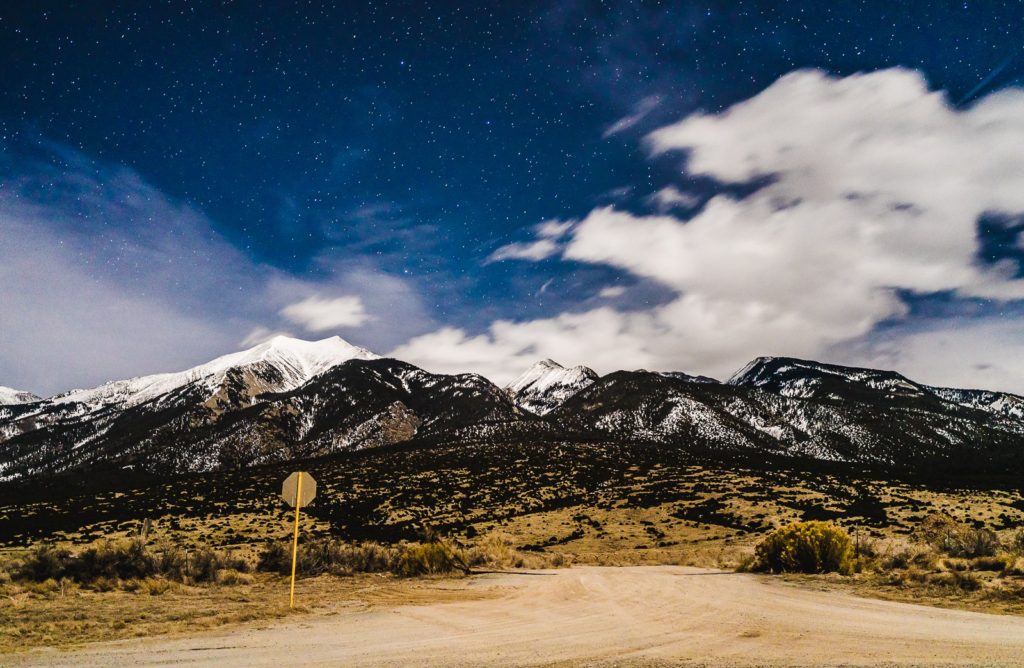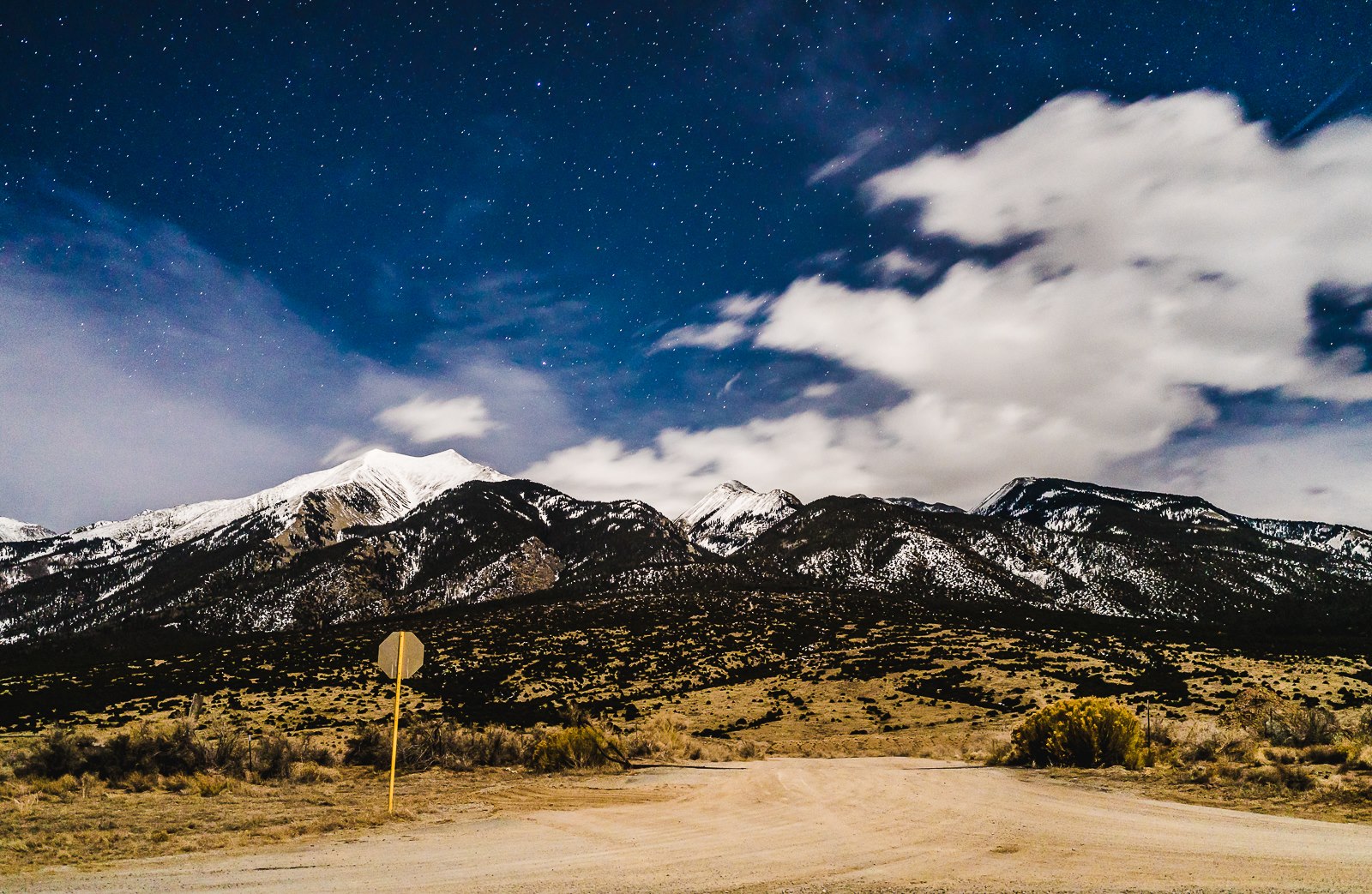 Not every photo needs to be of a tourist attraction or famous destination. Why not stop just for mountains and stars?
Remember photos don't always have to be taken. Sometimes just enjoy the experience of where you are.
2. Slow Down and Notice the Little Things
When I was at Petrified Forest National park, I was walking around enjoying the warmer weather. I started to look at all the petrified wood. There were so many beautiful textures and colors, I decided to grab my macro lens.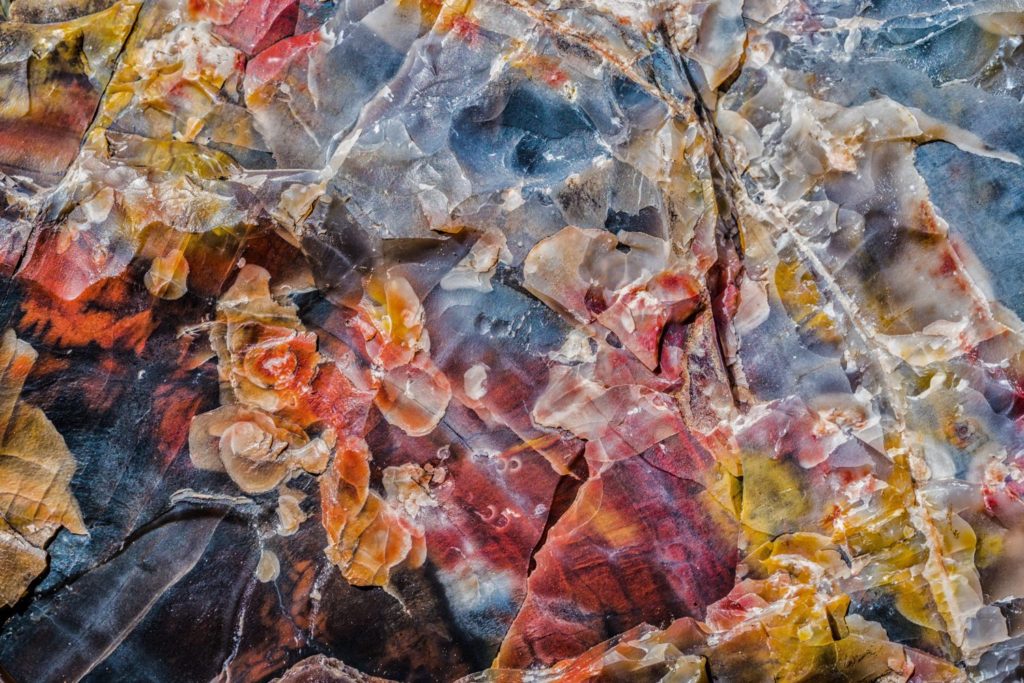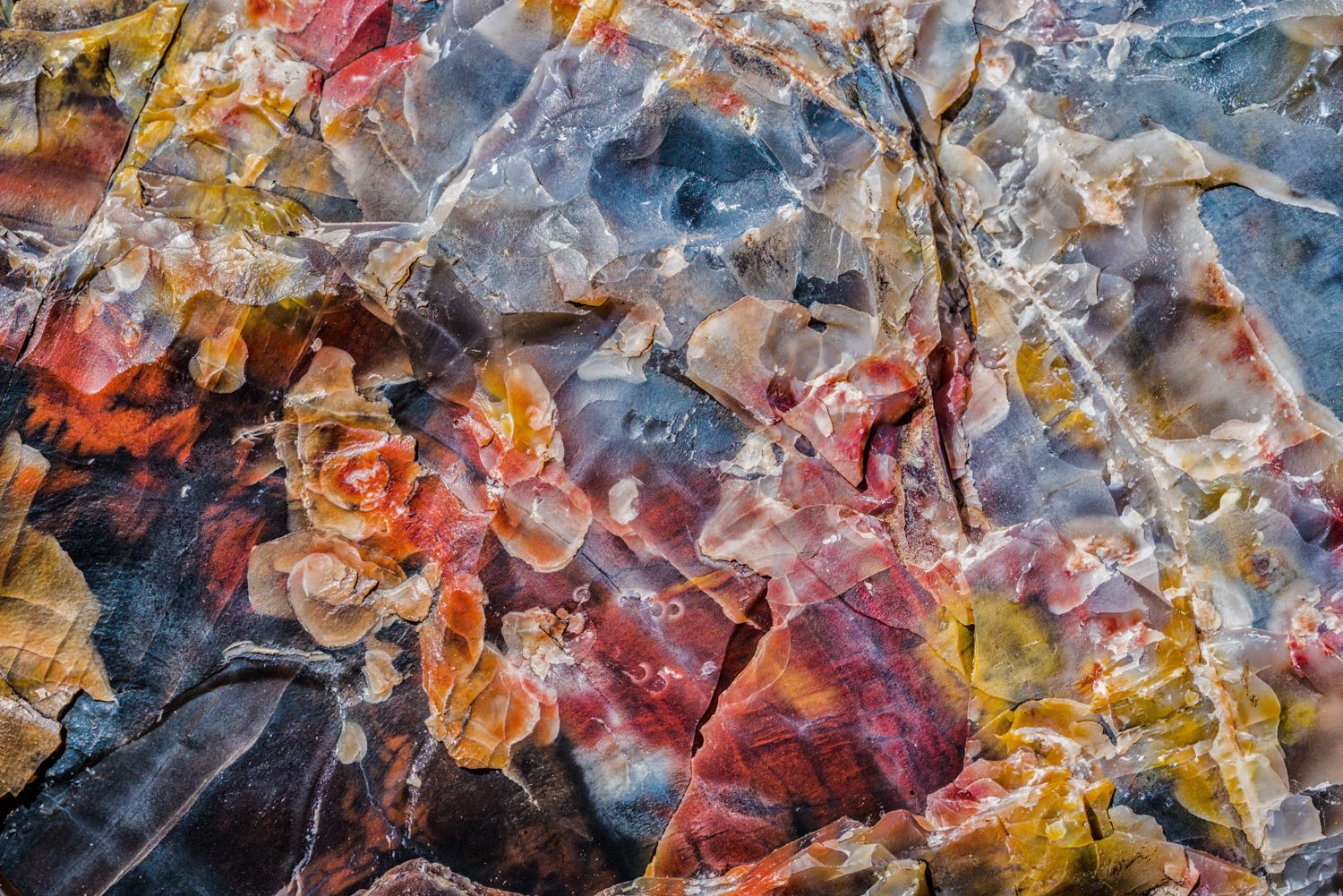 I could have spent the whole day just admiring all the little things.
3. Look Up
I used to never notice the little things, but now I like to refer to something called "looking up" – taking my time and really experiencing life as it happens.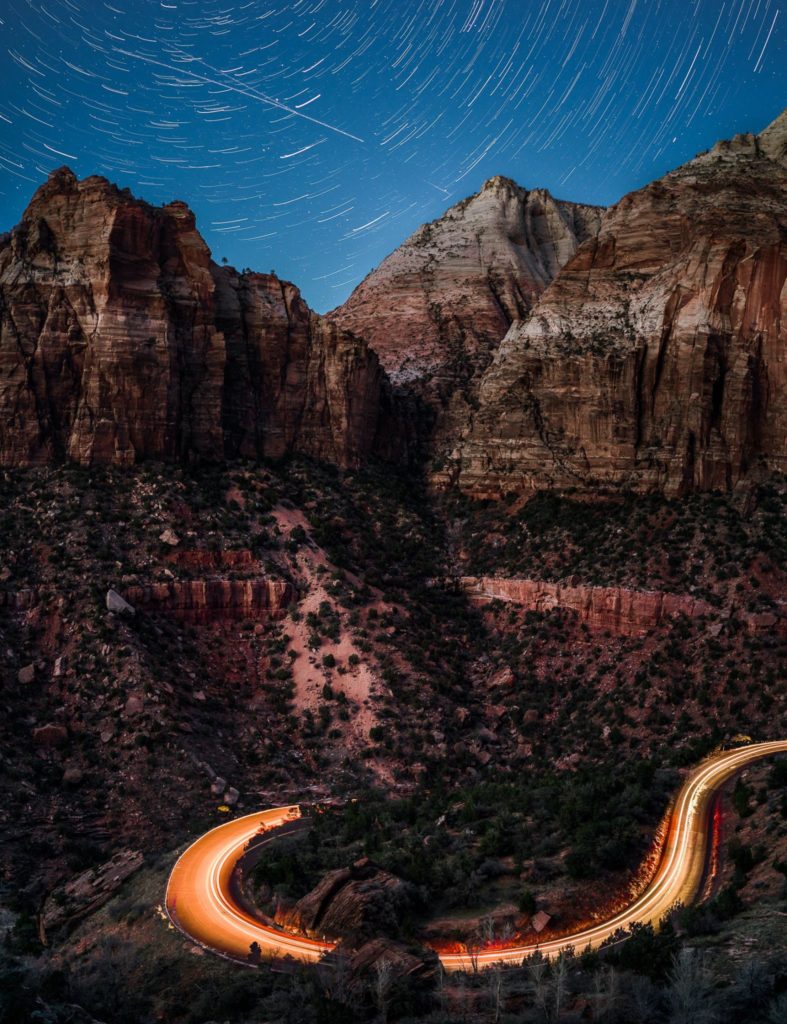 You know I've noticed one trend on this trip: everyone's in a rush.
Photographers go to the internet guide points, snapping a photo then moving to the next point on the list. Same with families and couples who take the traditional selfie and move on.
I've rarely seen anyone just relax and look up.
You know, I've shot at some of those guide areas – they're beautiful, so why not?
I want people who look at my portfolio to come to these places, stand where I and many others have. But I don't want you to rush from point to point so you can say you've done it.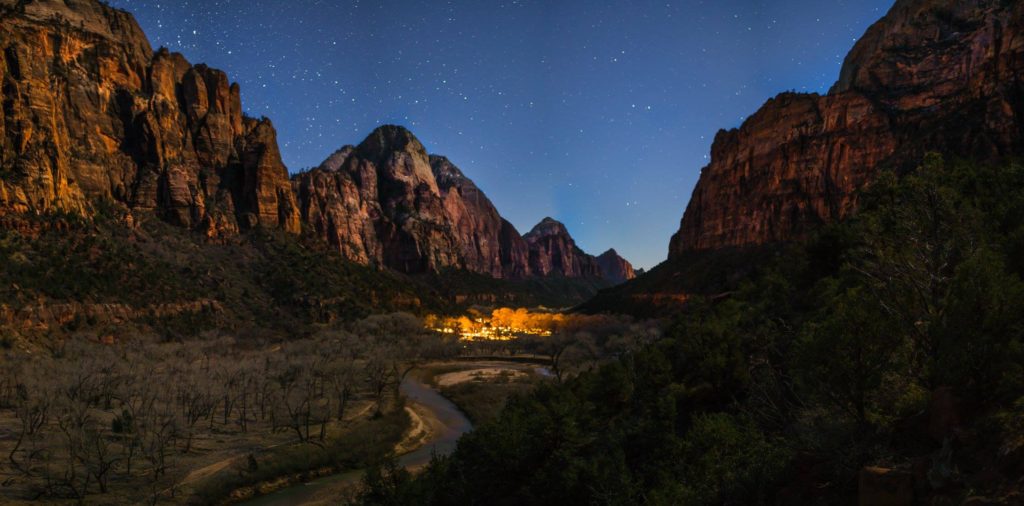 This was shot near the starting point of Kayenta Trail. I hiked to the turnaround which is the Emerald Pools.
Again, I saw many people had tunnel vision, just going from point A to B.
After I set up my gear I noticed people slowing down a bit by me, stopping and seeing what I was shooting. Heard a few people mention that it was a beautiful view.
I'm glad my presence, as insignificant as it was, slowed a few people down.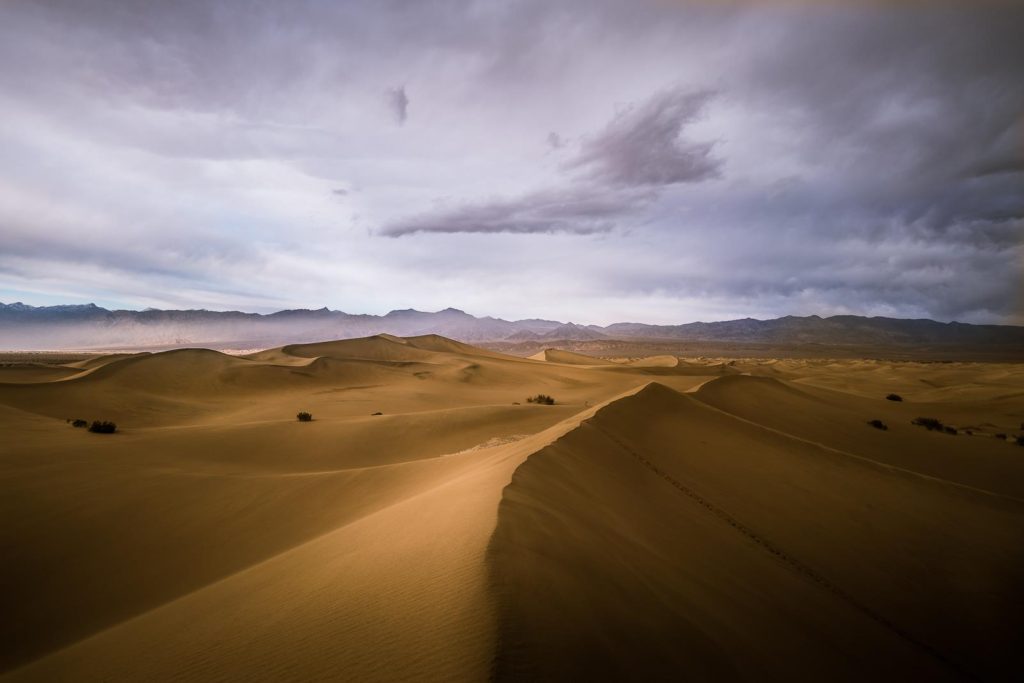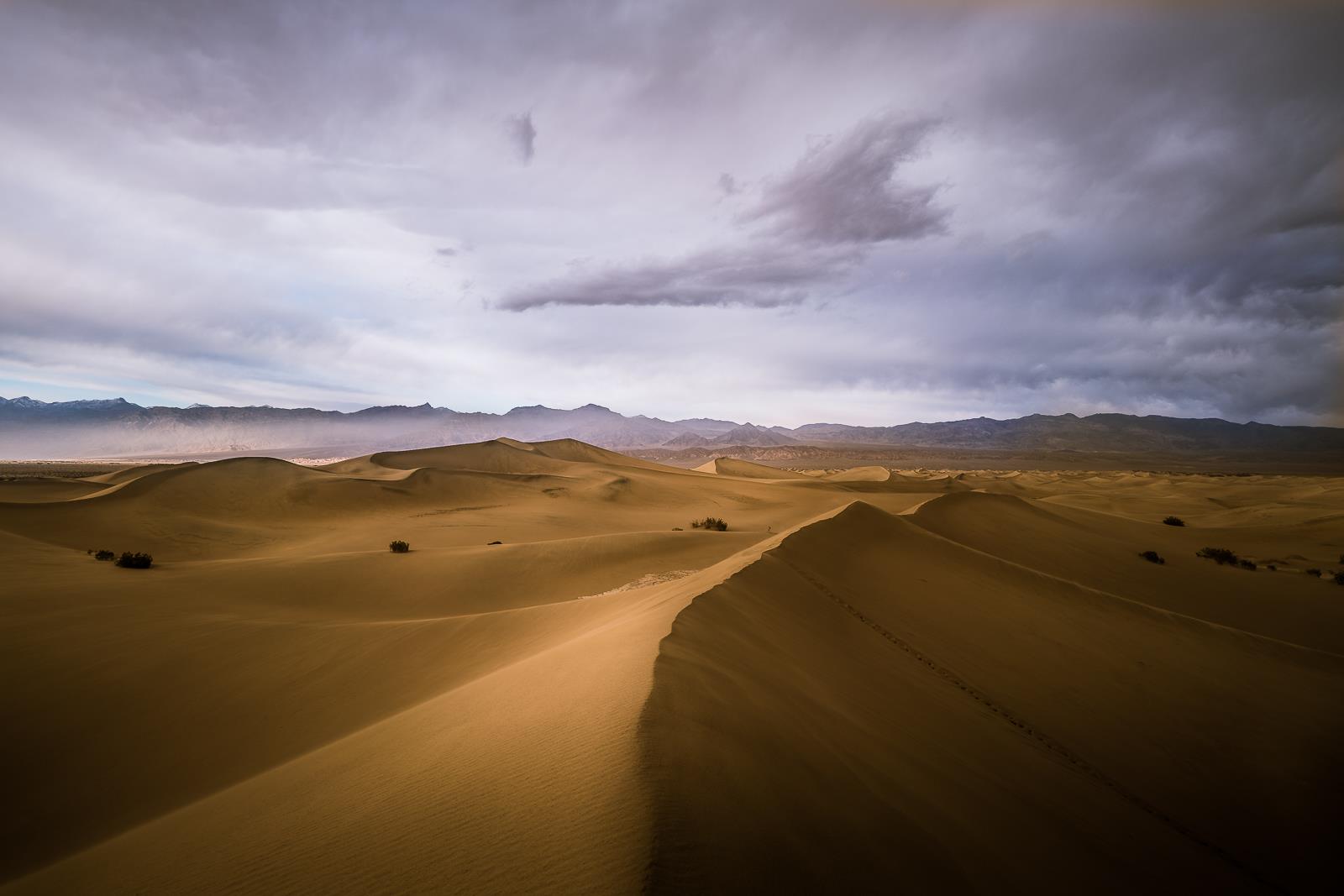 The photo above was taken as I was hiking deeper in the Mesquite Flat Dunes, then turned and saw the light shadows. I dropped the tripod and took a quick shot before moving to where I wanted.
It pays to keep your eyes open and notice your surroundings – you never know when the perfect shot will appear before you.
4. Stop and Listen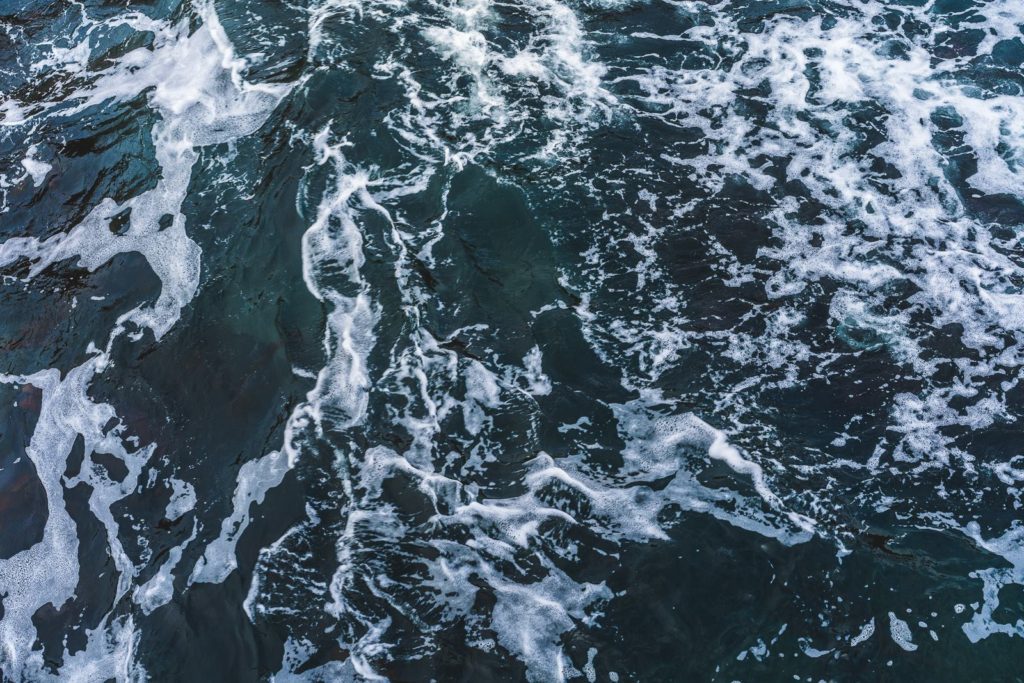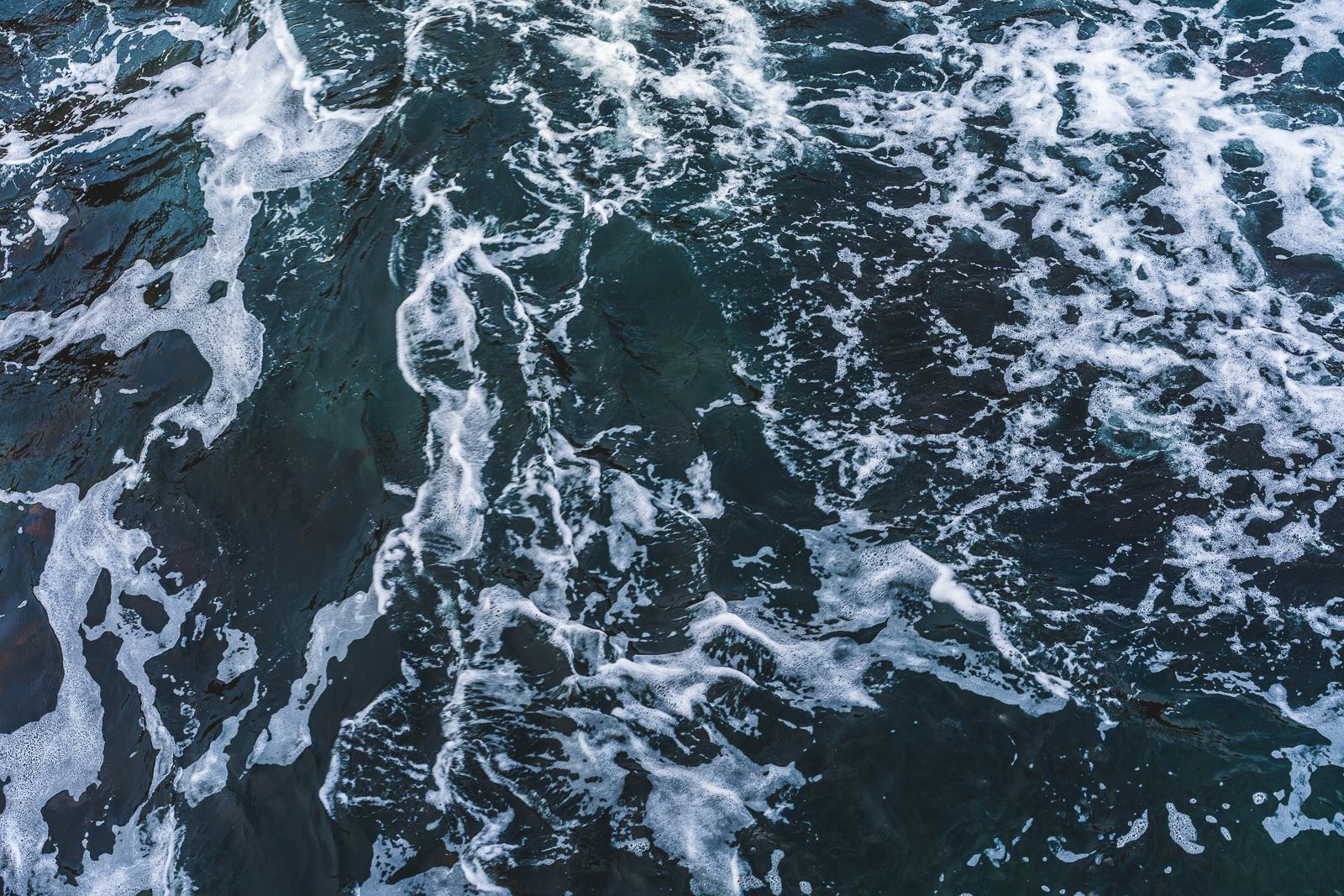 I do love big landscapes – something about the mountain air, listening to the world go by, the photos always produce a "wow" factor.
Honestly though? Standing on a rocky coast on a cloudy day, with your eyes closed and your heart open just listening to Mother Nature work is one of the most refreshing and relaxing things to do.
5. Don't Wait on Perfect Weather
Clear blue skies and warm weather are beautiful, but there's also beauty in rain, snow, and cloudy days. Don't be afraid to venture out into the cold to avoid the crowds and grab a perfect shot.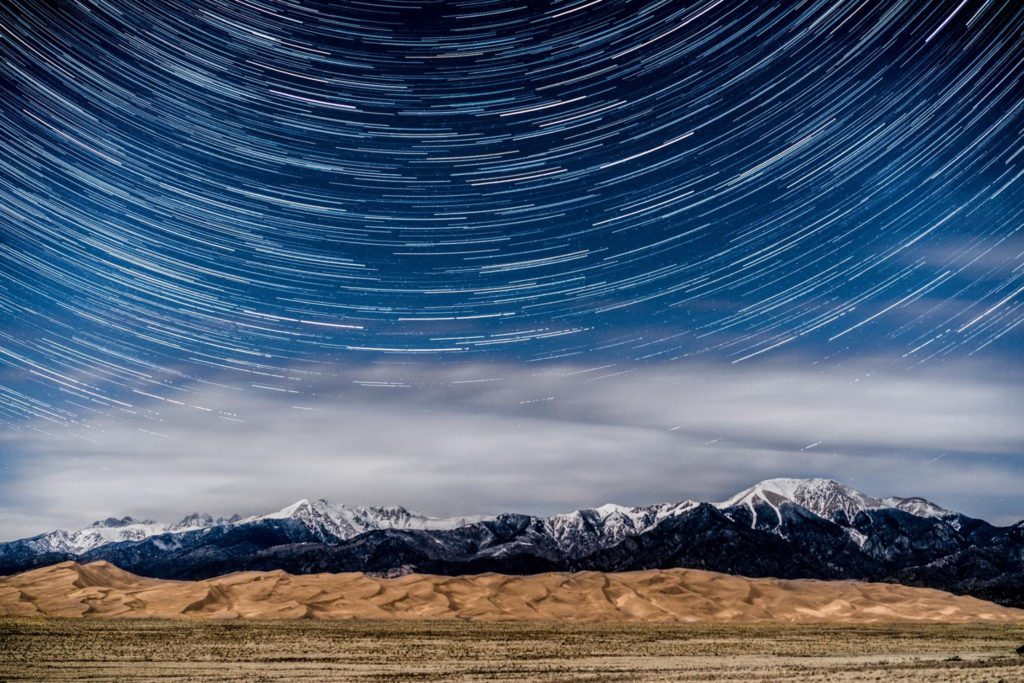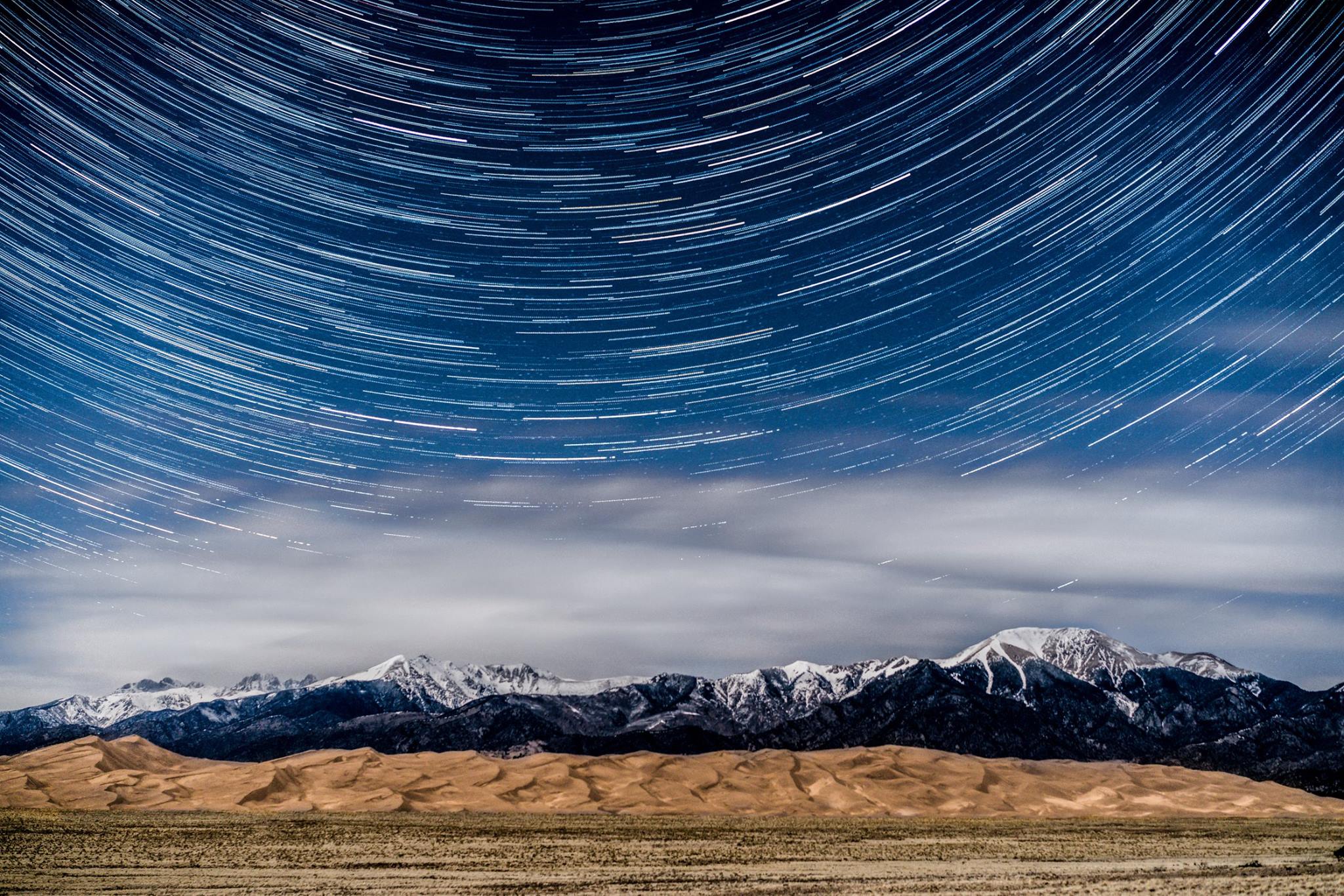 It was tough to get photos of the Great Sand Dunes National Park because of wind. Taking the photo above, I mentally wasn't prepared for cold.
But I was lucky enough to get some clear skies and slightly less wind to do some star trails of the park. I ran it until I couldn't feel my fingers – definitely worth it.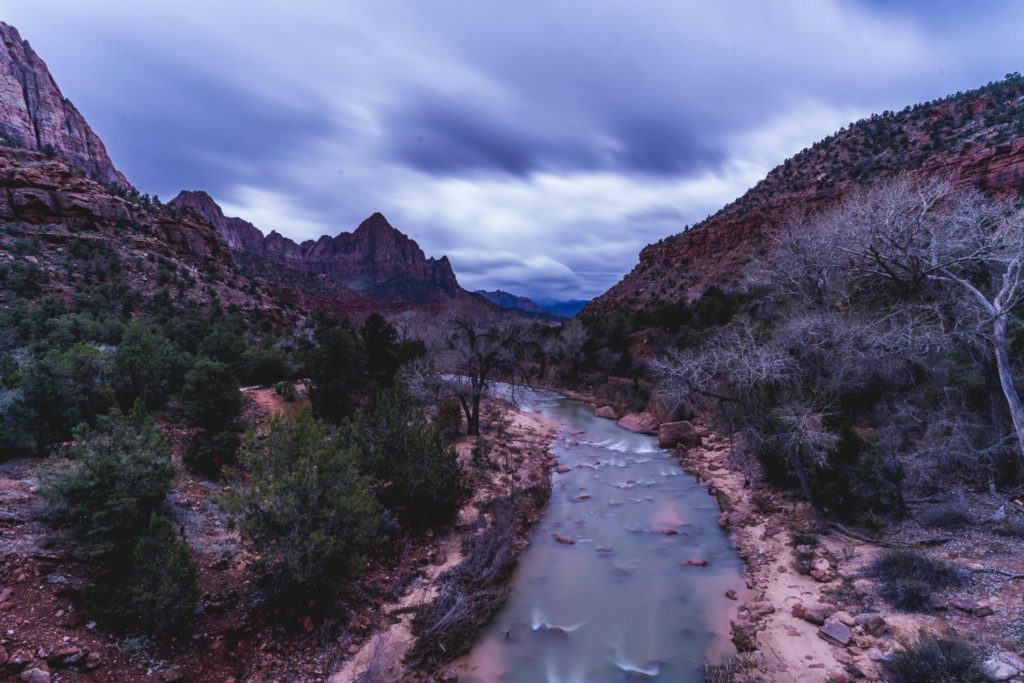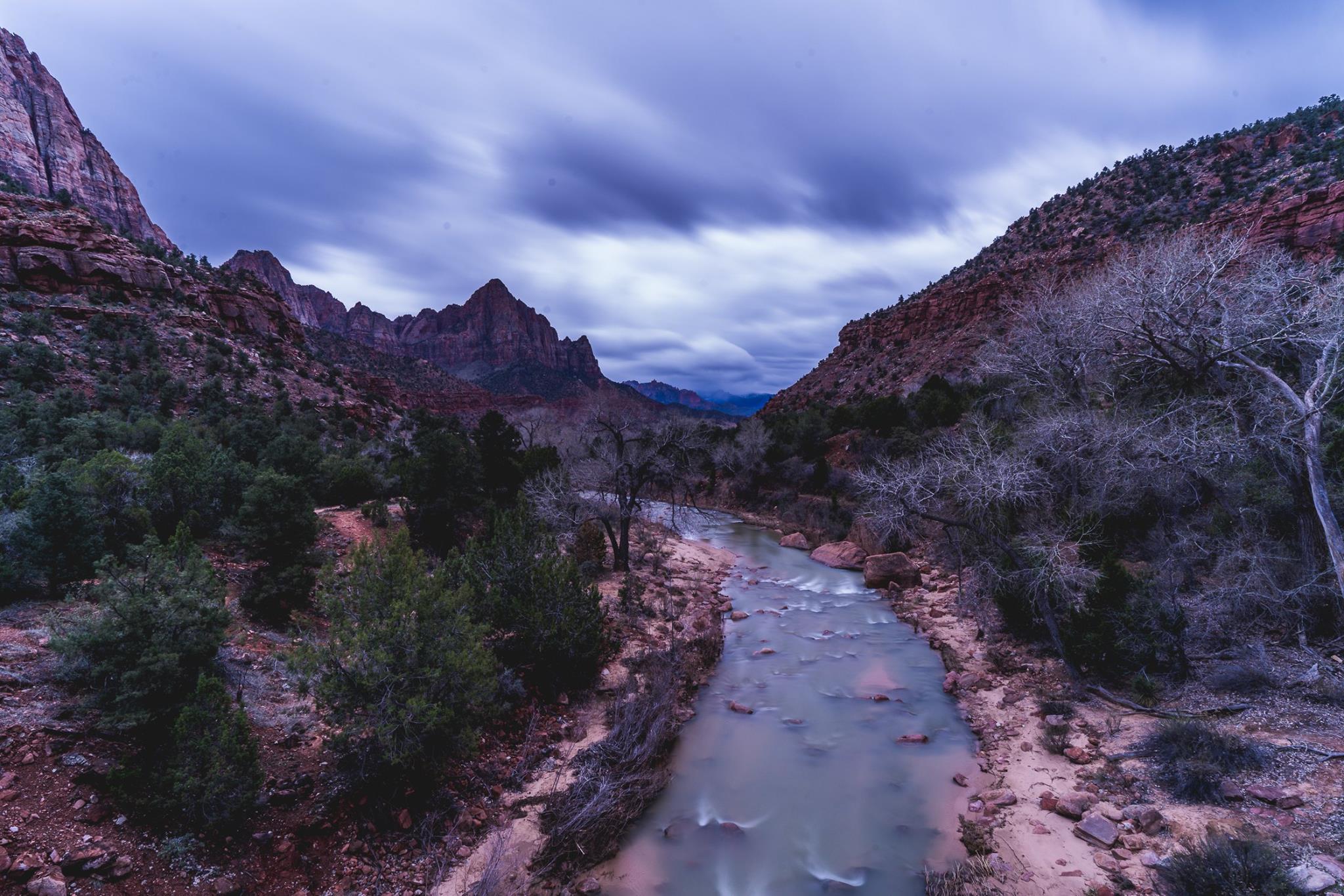 The photo above is shot over a car bridge by the visitor center. It's an amazing view, but there was almost no one in the park because of rain and snow.
6. Patience Is a Virtue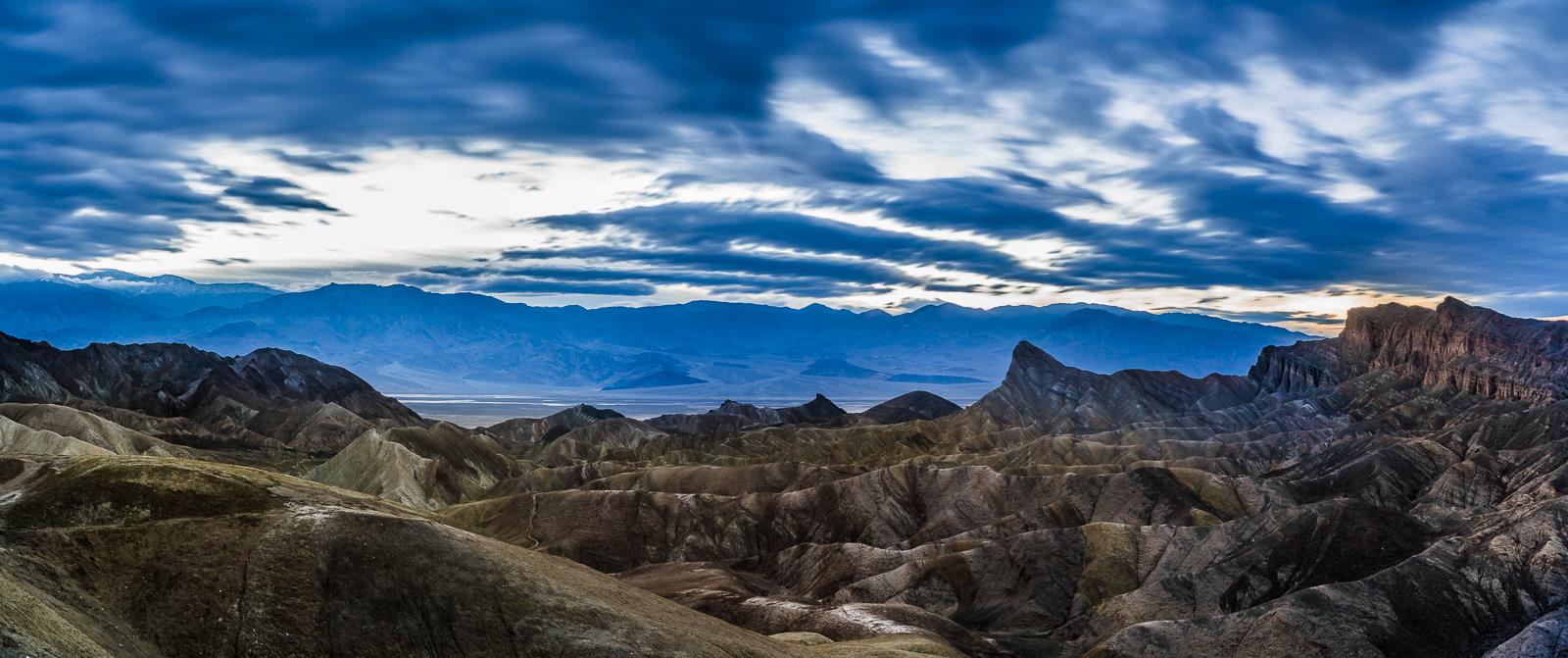 You know, Mother Nature doesn't always play nice… but sometimes you can wait her out.
I was hoping for an amazing sunset at Zabriskie Point, but the clouds stuck around.
As I watched everyone walk away, I decided to wait until just after twilight to grab an unique shot of this point.
Patience is a virtue, and it's something I'm glad I've learned. I'm granted these shots because I'm no longer moving 1000 miles an hour.
7. Venture off the Beaten Path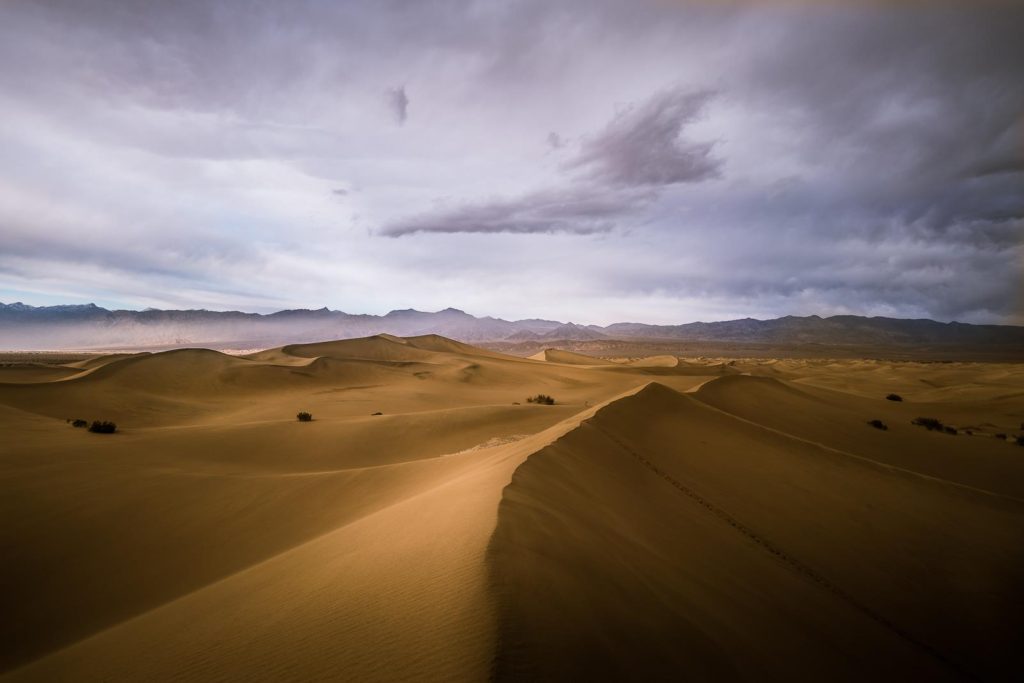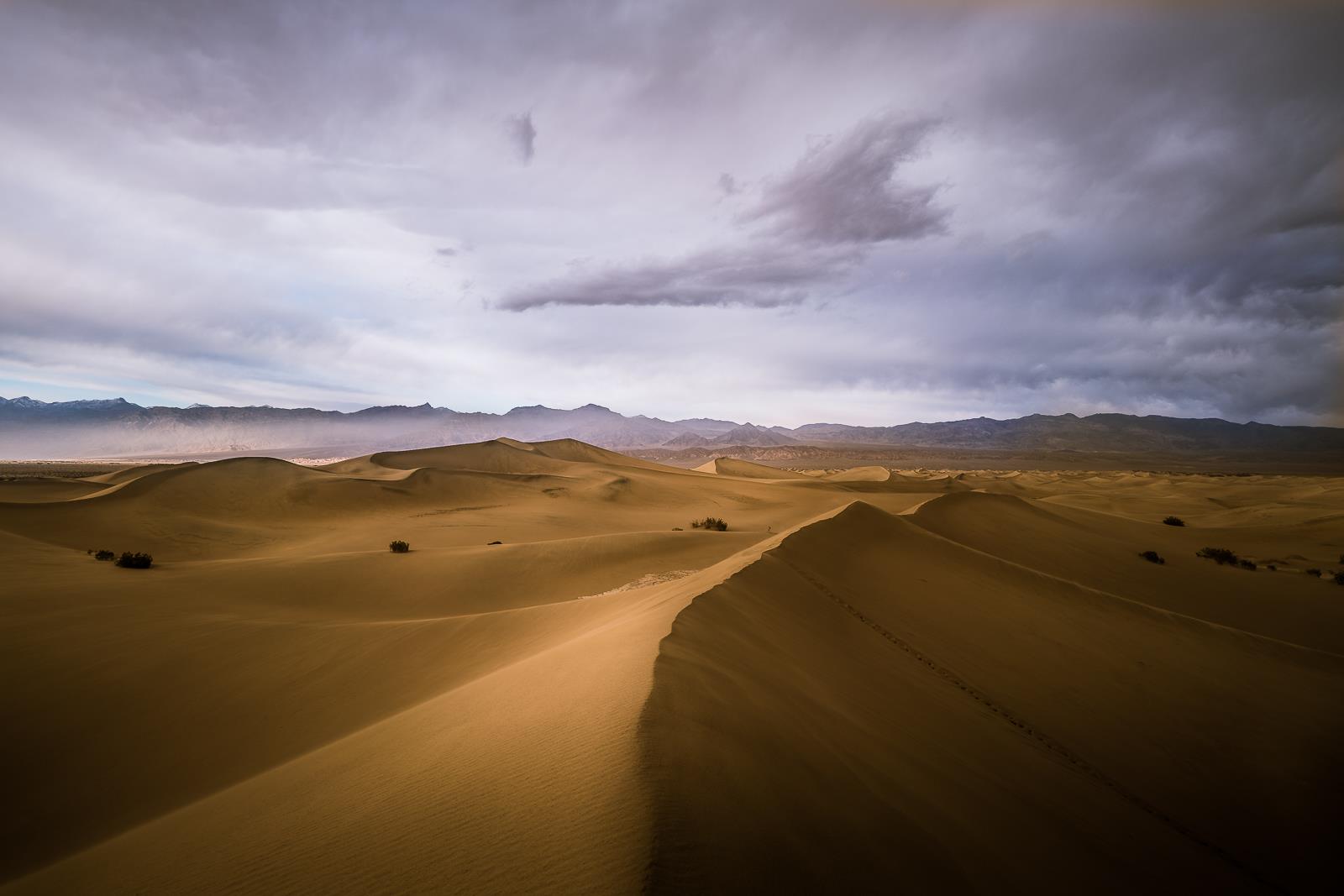 The photo above, of the Mesquite Flat Dunes, was a few miles hike round trip. I really felt this one the next day!
Up and down dunes with a big pack is was a little rough, throw in the wind and some sand rash, but hey – totally worth the view.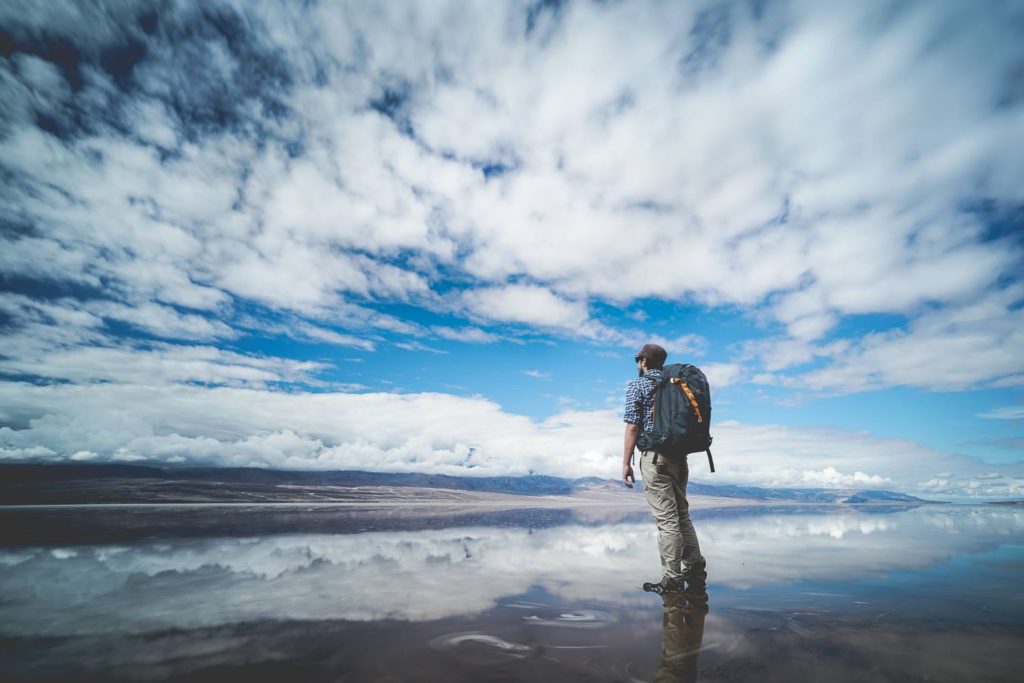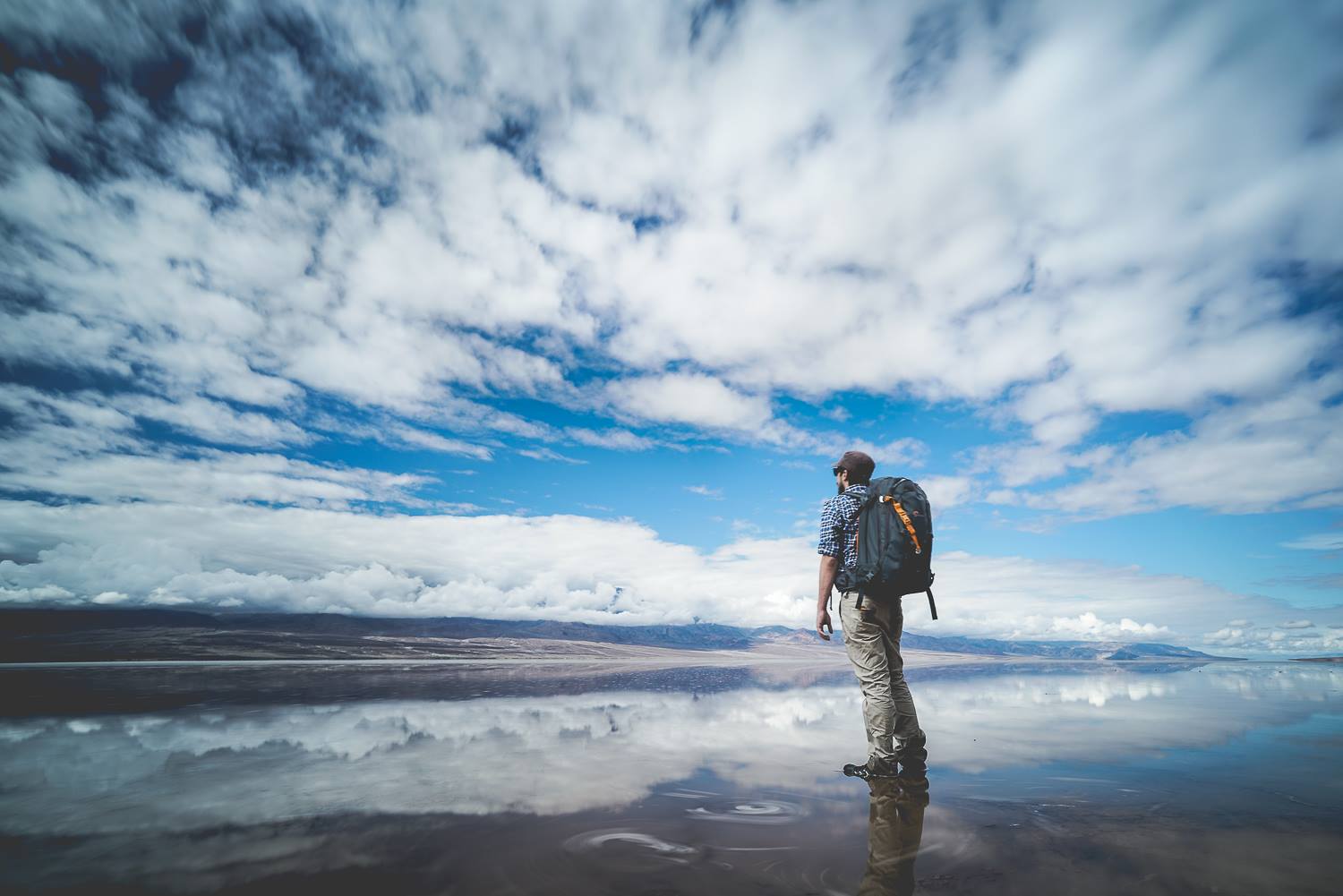 My feet were wet, my bag was heavy. My heart is open and my mind is blown.
I walked about a mile in the water to get the view all around me. Most people were looking at me like I was crazy. A few curious ones asked if it was worth it.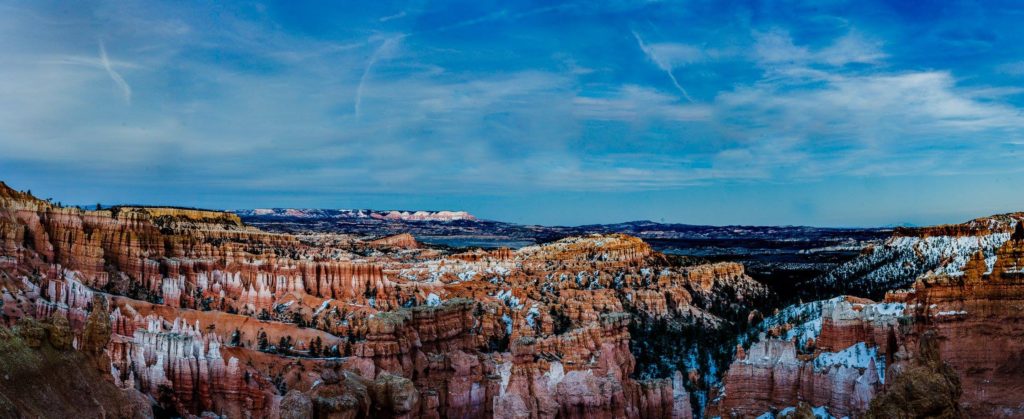 The photo above was taken just around Nautical End. I knew the clouds were rolling in so I wouldn't get many stars in the shot.
Most everything is shut down this time of year, and there's lots of mud and ice on the trails that are open, so it's not a very popular destination.
8. Be Prepared
It pays to be adventurous, but make sure you know what you're in for first.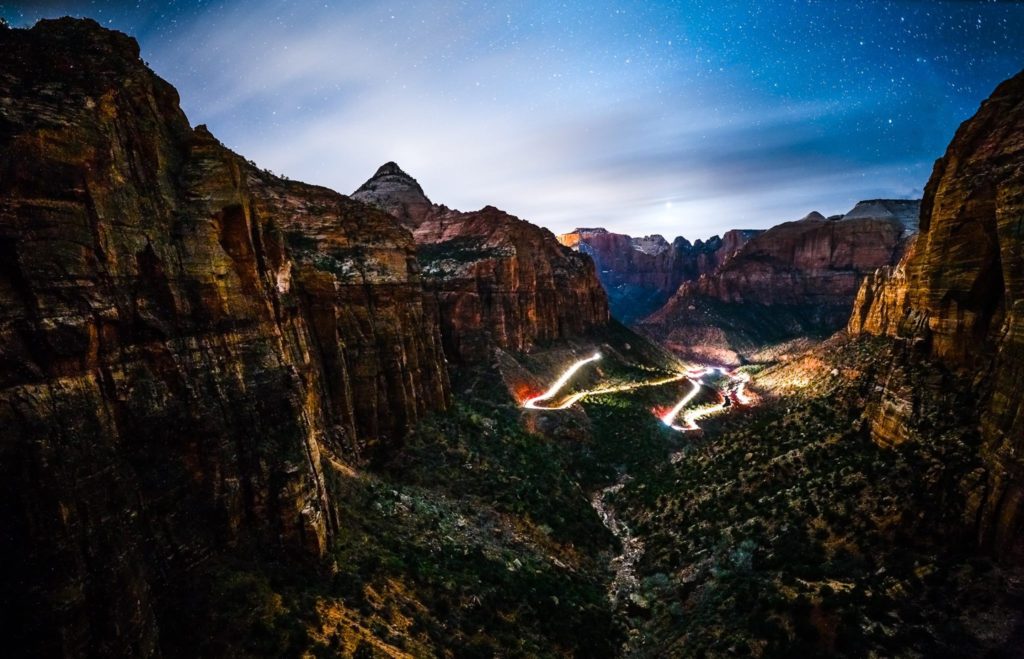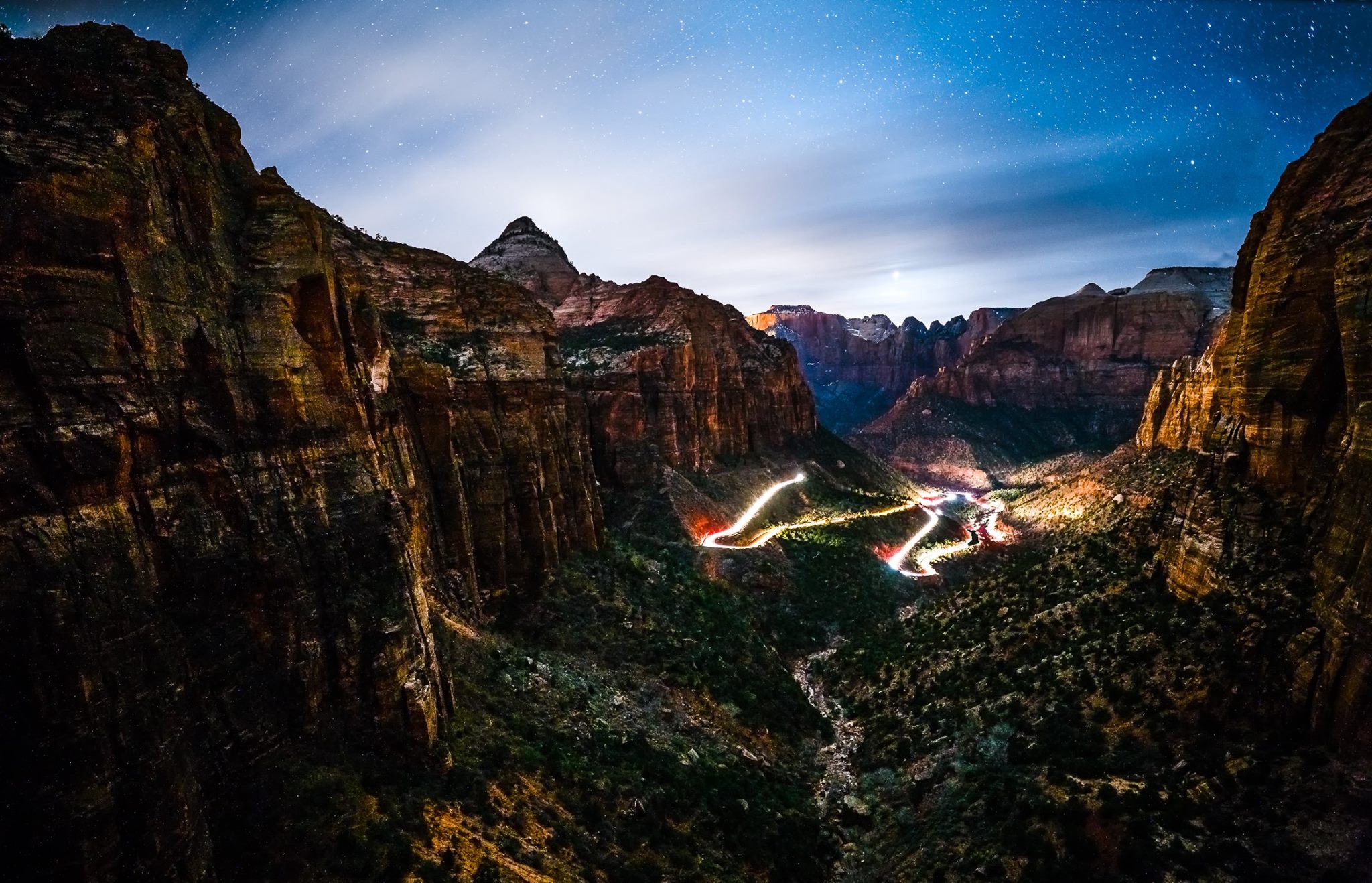 While this is an awesome shot and standing at the top of the half mile hike was a blast, the rest of the night was interesting, to say the least.
I was heading down the trail and I hear two people yelling.
I looked around, but didn't see anyone – so I yelled back.
Apparently two people got lost hiking just before sunset and were stuck on a cliff!
So I jumped in my car, called 911, and got a hold of the ranger station and headed back to camp.
About an hour later a ranger stopped by my camp site and asked if I'd go up with him. I got to literally crawl up the side of a mountain to help find them. Eventually the ranger had to rope down the lost hikers on harnesses.
Please – whether you're new or experienced at hiking, always take a trail map, and always carry some safety gear. Flashlights, headlamps, water and food, even on small hikes during the day. If you can, carry a GPS locator with you.
9. Don't Rely Too Much on Tech
Speaking of being prepared… the best GPS in the world won't help you if there's no service.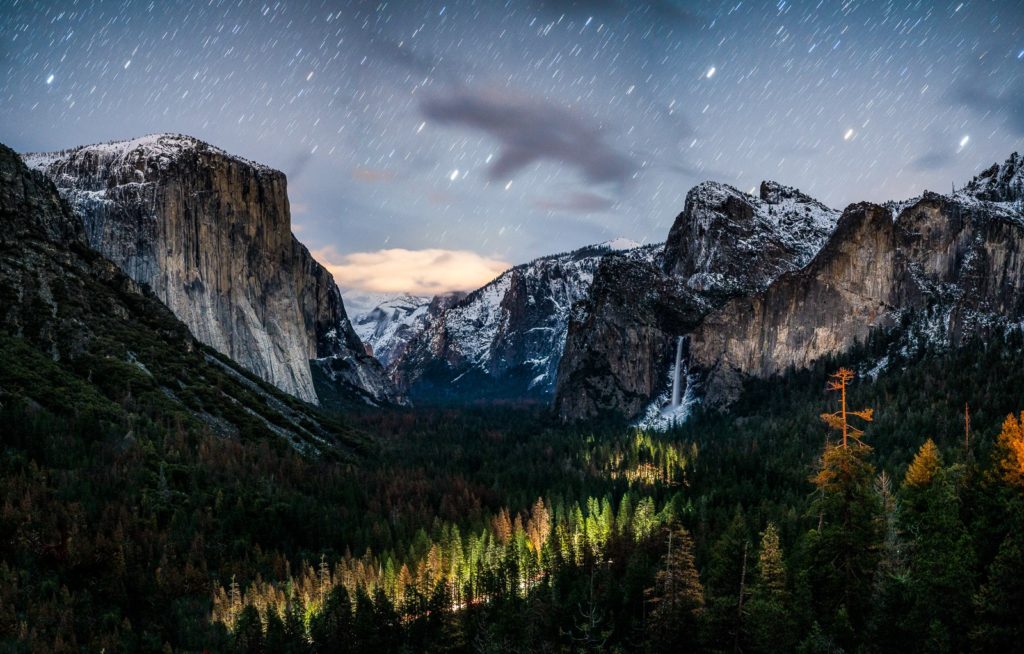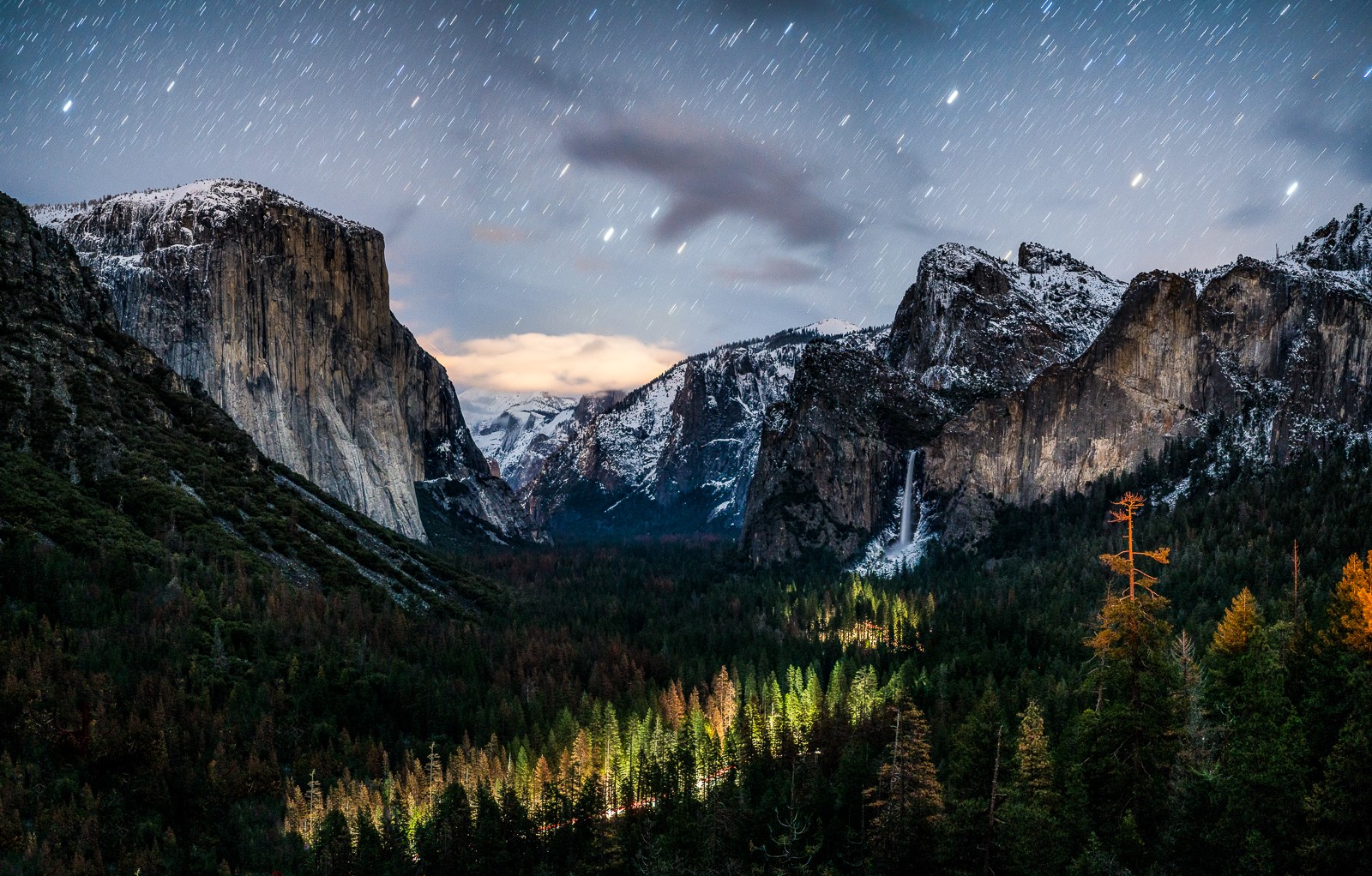 After I got up into Yosemite, I had no GPS service and got lost.
Thanks to having paper maps, I found my way.
That night I took the photo above – one of those shots that's been on my bucket list for a while. The famous photographer Ansel Adams stood in this same spot. I'd be curious to see what he'd be able to do with today's tech.
10. Leave No Trace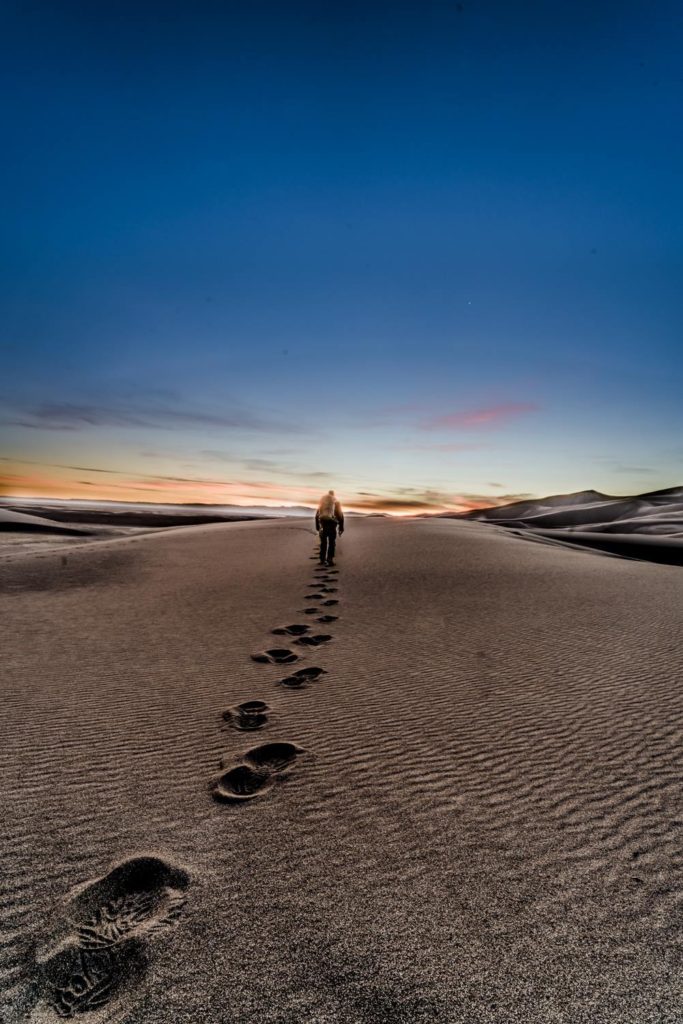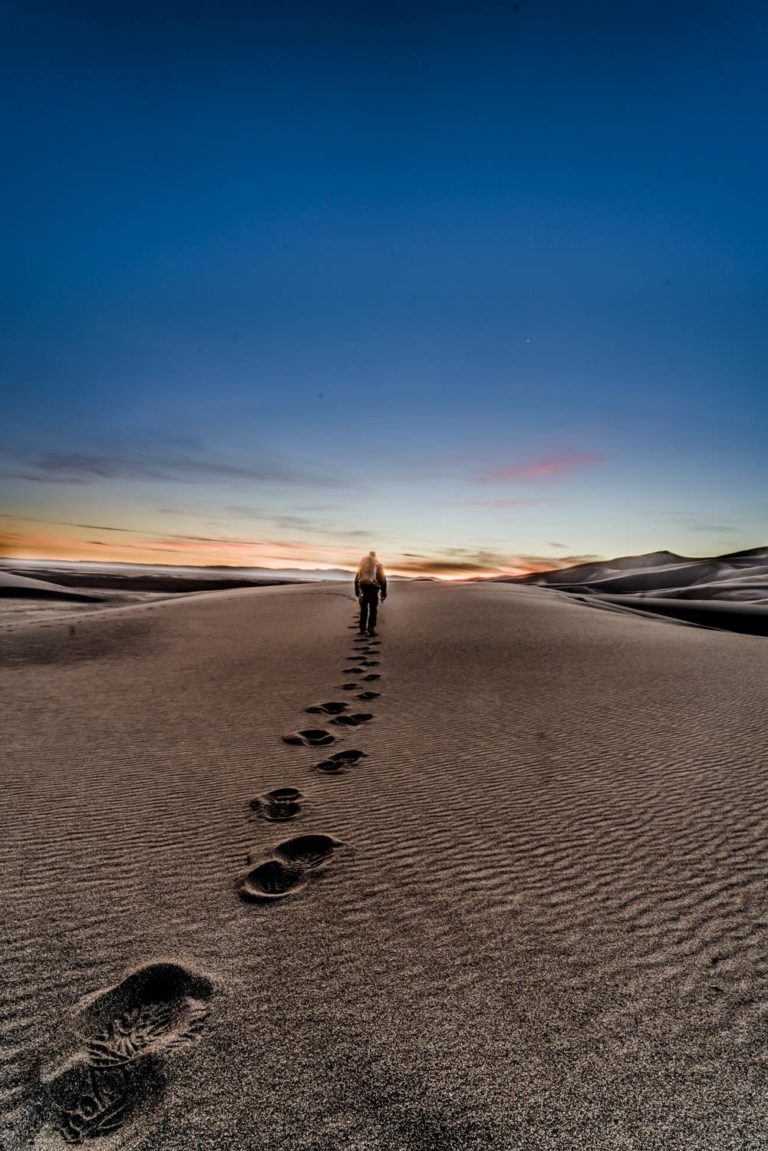 One thing worth remembering on any journey is to…
Take only memories,
Leave only footprints,
Kill nothing but time.
11. It's About the Experience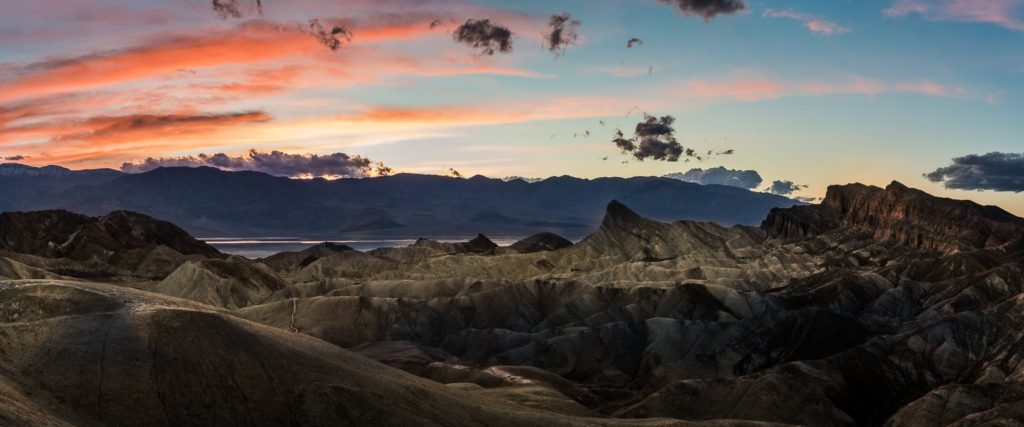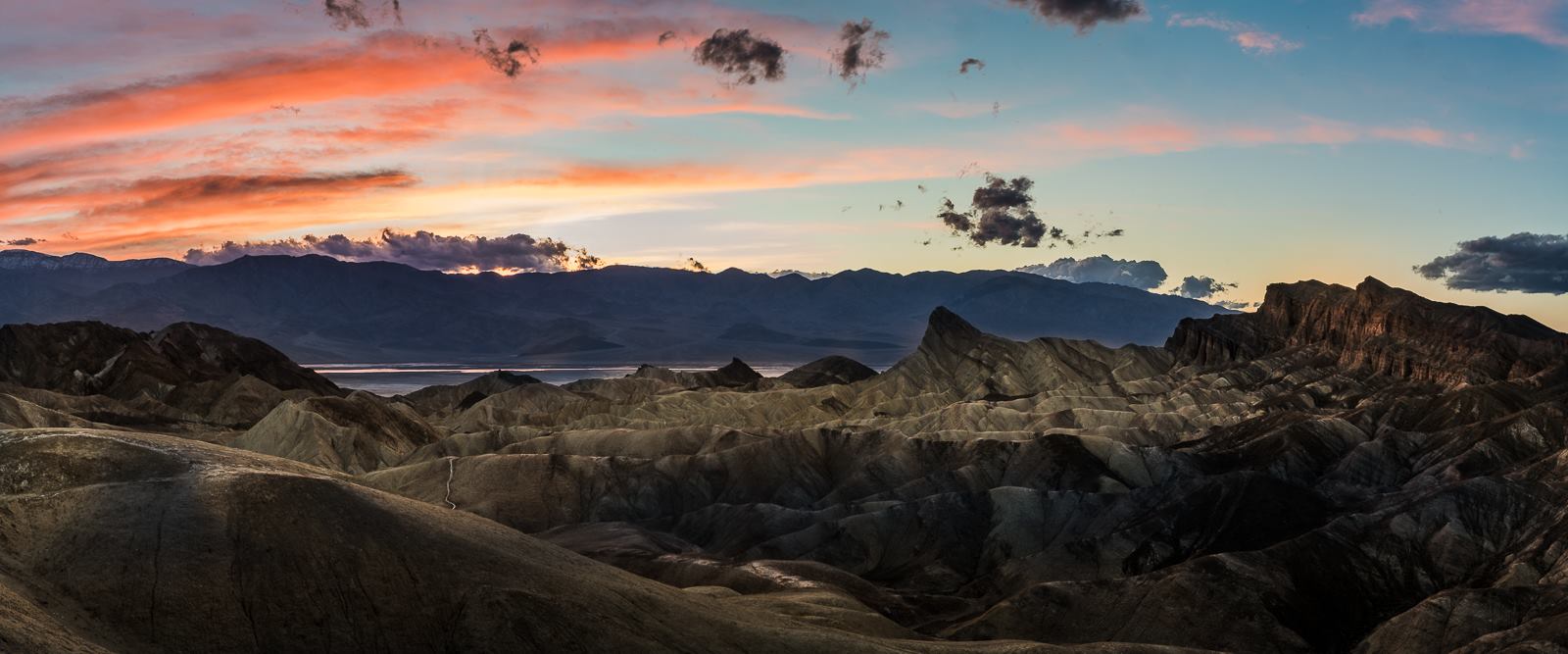 On this night I was just hanging out up at Zabriskie Point laying out on my backpack. I knew from the cloud formations there would be a solid sunset, so I was just passing the time people watching.
I saw this young couple walk up with cameras in hand just looking as passionate as can be. It reminded me of when I first picked up my camera. This couple took their snaps and started to leave before the color show I knew was coming.
So I turned and said "Hey, you should hang around for a bit." They ended up coming back up while the colors were in full.
We ended up chatting for bit – they were students from Canada on break just traveling. They both happened to be interested in astrophotography, so I gave them some tips and then they were on their way.
It's a good reminder why I love doing this – it's not about the photos; it's the process, it's the experience, it's the 5 minute conversations I have with strangers that make my heart full.
I happen to be a photographer, but the photographs aren't for me, they're for you. To inspire, to find an emotional connection to a place you've never seen or been.
Make a journey to have that experience, not just for the photos. To stand on a cliff edge and look up, see the stars on a clear night, to hopefully feel what I do everytime I'm somewhere magnificent.
Gallery
Using WordPress and want to get Envira Gallery free?
Envira Gallery helps photographers create beautiful photo and video galleries in just a few clicks so that they can showcase and sell their work.