14 Top Wedding Photography Pose Ideas for the Bride
by Waseem Abbas on Sep 22, 2016
Are you looking for some wedding photography pose ideas for your bride? As a wedding photographer, you should come to the shoot prepared with a list of shots you want to capture (you may even want to plan the number of poses ahead of time in your wedding photography contract). In this article, we will share 14 top wedding photography pose ideas for the bride.
Getting Ready
Even before she puts the dress on, make sure to snap some "getting ready" shots. Here are a few ideas…
1. Holding up the dress
2. Excited with the maid of honor
3. Getting hair done with maid of honor
4. Putting on earrings in the mirror
5. Putting on shoes
6. Bridesmaids lending a hand
7. Popping open a bottle of champagne
8. Special moment with Mom
Heading to the Ceremony
Once the bride is all ready to go, there are lots of opportunities for gorgeous shots along the way to the ceremony. Here are a few ideas…
9. All dressed up and ready to go!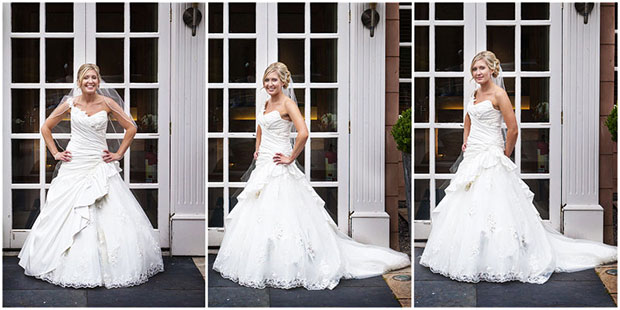 via Marie Llyod Photography
9. Walk in the corridor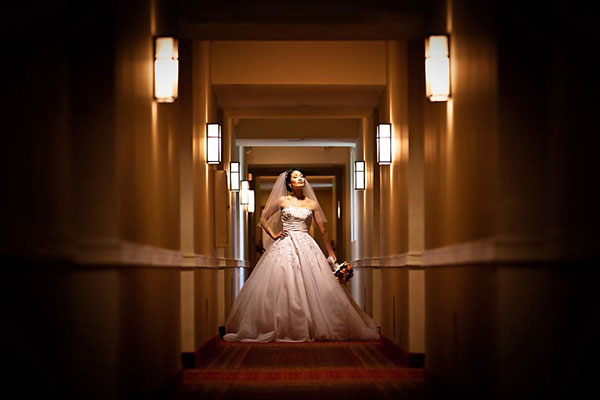 via Todd Laffler
10. Fun with the bridesmaids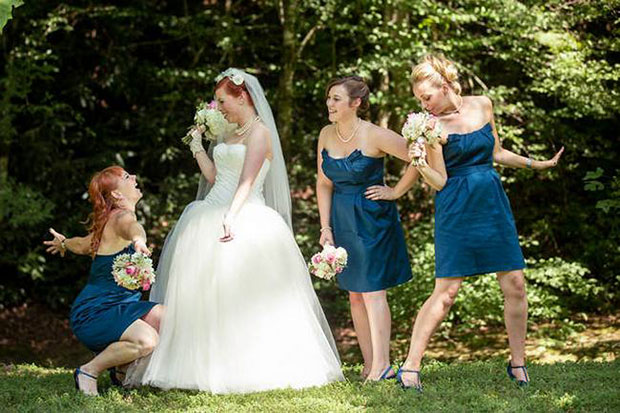 via Confetti Daydreams
Flaunt the Dress
Every bride wants to feel like a "princess" in her gorgeous gown. Here are some ways you can use the gown in your shots, so it really shines…
11. Walking down stairs with train flowing behind
12. Veil flying in the breeze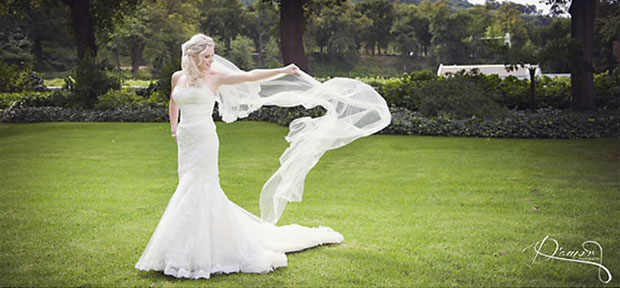 via Damor Photography
13. Backlit veil draped over face
14. Gazing into the distance
We hope this article has helped you to find 14 top wedding photography pose ideas for the bride. You may also want to check out our guide on 9 top wedding photography poses ideas for the groom.
If you like this article, then please follow us on Facebook and Twitter for more free photography tips and tutorials.
Using WordPress and want to get Envira Gallery free?
Envira Gallery helps photographers create beautiful photo and video galleries in just a few clicks so that they can showcase and sell their work.