The 6 Best Animation Plugins for Your WordPress Photography Site
by Brenda Barron on May 28, 2018
These days, if you want your WordPress photography website to be successful, you need to do a lot more than simply attract customers. While there's a lot of work to do in promoting your portfolio and convincing clients to come and see what you have to offer, that's only the first step on the path to making sales.
Photographers who want to convert each visitor into a potential booking need to find a way to keep the customers who arrive on their website engaged too. This means that you need your site to be pixel perfect in every way and brimming with ways to engage your customers.
While there are plenty of ways that you can create an attractive website, from choosing the ideal theme to making sure that you have a broad selection of photos to show on your gallery, one particularly exciting option is to add subtle and professional-looking animations to your site. Today, we're going to look at some of the best animation plugins for your photography site, available for download now.
1.     The "Responsive Menu" Plugin
Using animations on your WordPress photography website doesn't necessarily mean filling your pages full of gifs and moving pictures. Instead, animation can be a useful tool in giving your customers a more engaging and friendly experience on your site. For instance, having a responsive menu can be a crucial component of attracting and converting customers.
You never know which device your visitors are going to be coming to your site from. You need to make sure that they can navigate your website no matter what. Having a smooth and responsive menu makes your customer feel right at home when they're scrolling through your pages. With the Responsive Menu plugin, you can choose how you want your menu to move around with spinning buttons, fading, and color transformations.
The Responsive Menu plugin even allows you to set which side of the page the menu appears on, what kind of fonts you want to use, and what the background color should look like.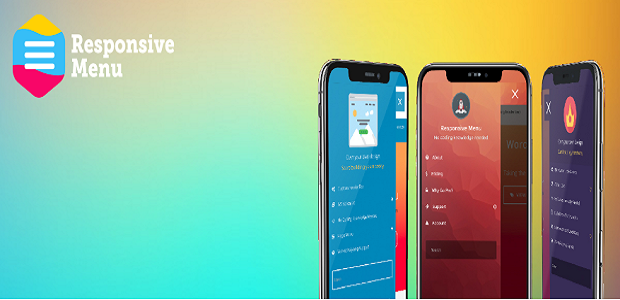 2.     The "Animate It!" Plugin
When it comes to finding the best animation plugin for your WordPress site, you'll want something that's user-friendly, optimized, and easy to use. For simple and quick CSS3 animations on your photography content, "Animate It" is easily one of the most popular options on the market. It offers more than fifty different animations to choose on, from flips and bounces to pulses and flashes.
Animate It is a fantastic solution for when you want stunning animations on your WordPress-Powered site. The plugin is ready-made to make your online portfolio more interesting and interactive, with several entertaining options to choose from. The toolkit for Animate It includes plenty of fantastic features and controls, as well as the ability to apply your own CSS3 elements on widgets, pages, and posts, and exercise controls for hover, click, and scrolling options too. Don't worry, everything works brilliantly on smartphones too.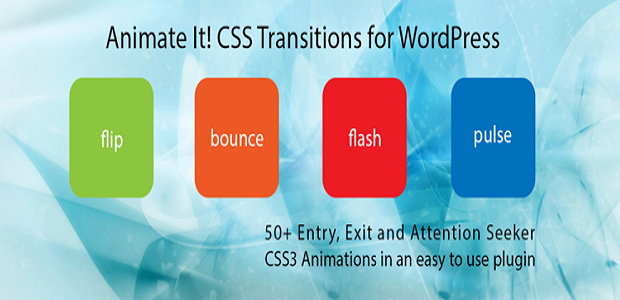 3.     WordPress Page Animations and Transitions
Sometimes, adding little animated touches to your website can be a great way to make it more unique and interesting. Fortunately, you don't need to know a lot about coding to make the most of your animation possibilities. Adding little touches to your photography portfolio or site pages can be much easier with a plugin like Page Animations and Transitions.
This highly flexible and instinctive solution for WordPress comes packed full of plenty of great ways to add attractive animations to your website, making your content look as natural and intuitive as possible. The good thing about this plugin is that the animation effects aren't too garish or dramatic. People prefer natural, gradual movements for their website experience, after all.
Additionally, another great feature is the fact that Page Animations and Transitions is completely free to use. If you want a quick, simple, and cheap way to get fading solutions, zoom, and other effects on your pages, this could be the ideal tool for you.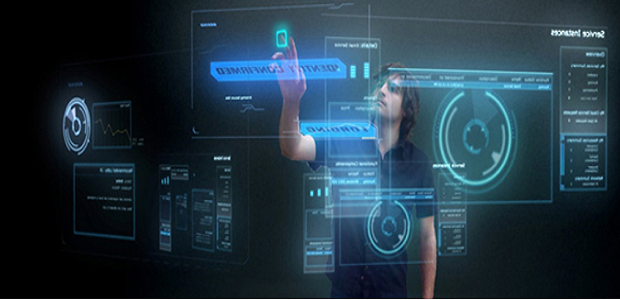 4.     The Master Slider Plugin
Versatile, powerful, and flexible, this fantastic plugin is great for a simple way to upgrade your WordPress photography website. Like many of the best animation plugins online today, the Master Slider plugin is more about giving your customers a better experience than filling your pages full of flashing images. However, that doesn't mean that Master Slider is boring. In fact, it includes dozens of transitions and 8 starter samples to help launch your animation experience.
There's drag and drop slider creation available if you're not experienced with WordPress. The rest of the interface is incredibly easy to use too. The result is a fully intuitive and robust plugin that works with any theme, including the WordPress default themes. It provides full customization of your tabs and pages, as well as built-in cache boosting solutions and customizable arrows too. Master Slider also works with pretty much any browser.
Just some of the things you can do include creating a video background for your slides, designing different layer transitions for each page, building your site with the visual button editor, and much more. There's also the option for a parallax effect when swiping or scrolling.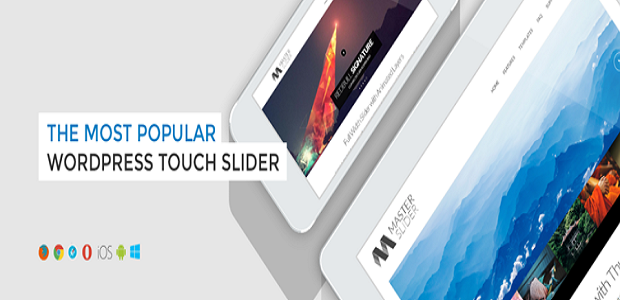 5.     Image Hover Effect Plugin
When running a WordPress photography website, the most important thing to do is draw the right attention to your images. After all, your pictures are what the people on your website have come to see. With that in mind, it's worth investing in an animation plugin that helps your visuals to stand out when customers are scrolling over photos. The Image Hover Effect plugin is great for this, as it helps make your images more attention-grabbing and attractive.
"Image Hover Effects" is perhaps the simplest plugin available on the market for inserting hover effect functionality into your WordPress experience. There are more than forty different hover effects to choose from, and it couldn't be simpler to get started. You can even create multiple categories of hover effects with different shortcodes. There's also the option to choose custom borders, custom height and widths for images, and more.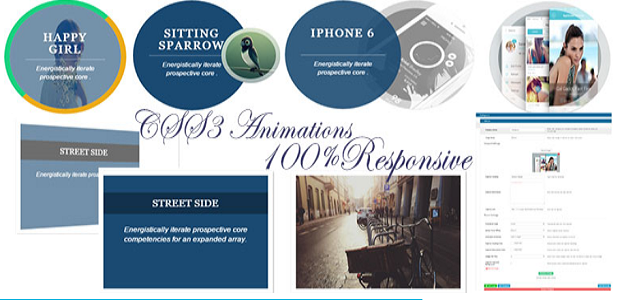 6.     Typing Effect Plugin
Finally, sometimes the best animation effects are the simplest ones. Using the Typed.JS script as a basis, the Typing Effect plugin allows you to generate simple shortcodes that type out words on your post or page, in a widget or in your theme template file. Large blocks of text or bullet points might draw attention away from your images. This plugin could be a great way to list the kind of photography you offer to your clients instead.
While you obviously won't want to use this plugin for very large pages of content, it can be an incredible tool to use if you want to give your text strings some extra pop on a landing page or home page. All you need to do is add your words and sentences into the "Generate Shortcode" part of the plugin. You'll also be able to configure settings such as how quickly the typing effect should take place, and so on.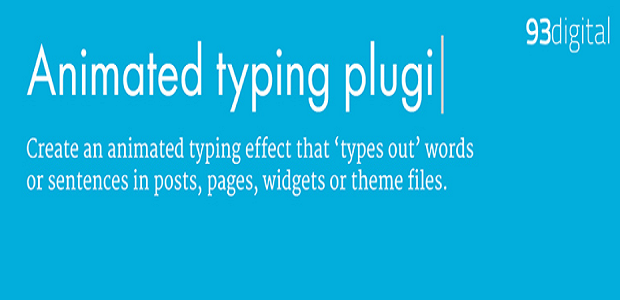 What are the best animation plugins for WordPress in your opinion? Let us know in the comments below or follow us on Twitter or Facebook for more of our helpful guides and tips.
SaveSave
Using WordPress and want to get Envira Gallery free?
Envira Gallery helps photographers create beautiful photo and video galleries in just a few clicks so that they can showcase and sell their work.