Make Your Mark: WordPress Watermark Plugins for Photographers
by Brenda Barron on Mar 22, 2018
As a professional photographer, your website is more than just a way to generate attention for your brand. With the right WordPress site, you can cultivate a following of loyal customers and fans who enjoy checking out your latest images. Of course, while showcasing your skills is an important part of earning a positive professional reputation, you also need to make sure that you can protect your hard work.
Fortunately, WordPress watermark plugins exist as a simple way for photography experts to make their mark on their content and ensure that no-one has the chance to steal their work. Here, we're going to look at just some of the best watermark plugins for WordPress available on the web for 2018.
1.     Envira Gallery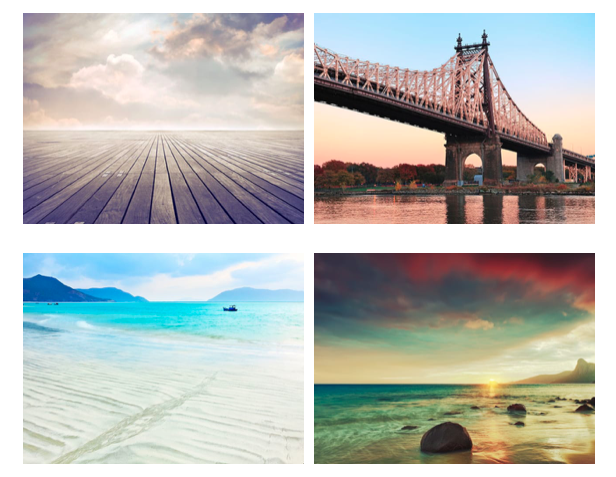 Envira Gallery is still one of the most powerful gallery plugins available for budding photographers. Not only does it allow you to create responsive image galleries from scratch, but it also supports a host of other great commercial photography features in the WordPress media library.
The drag-and-drop building function means that Envira users can upload, re-size, and re-organize their images in no time – so you don't have to struggle to create the perfect gallery. Additionally, as one of the most popular WordPress watermark plugins on the market, the system ensures that you can protect every photo.
2.     Easy Watermark

The Easy Watermark plugin allows photographers to automatically add watermarks to their images as they upload them into the WordPress library. You can also go through your existing images and watermark them either manually, or in bulk with a logo, text, or both.
The Easy Watermark settings page comes with three tabs, with options to automatically add watermarks to every photo uploaded onto your site. You can also choose specific image sizes that you want to add marks to. With the opportunity to establish settings that suit you, Easy Watermark gives photographers complete control over their site.
3.     Image Watermark

Another fantastic option on our list of WordPress watermark plugins, Image Watermark allows photographers to automatically watermark the images that they upload to the WordPress library. It's also possible to "bulk" watermark previous images with the General Settings tab.
There are two options for how you can use this plugin. The first option is "automatic" which means that watermarks are applied from the moment a new image is uploaded. The alternative option is "manual" which requires users to select the images they want to apply the watermark to in their library.
4.     The Sell Media Watermark Extension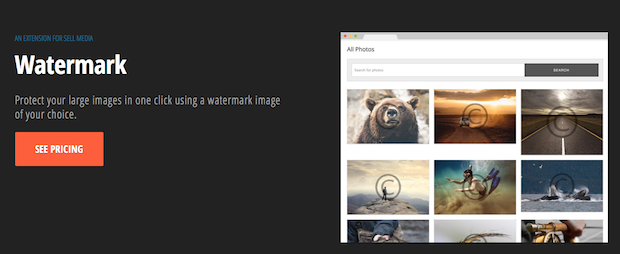 A premium option in our collection of watermark plugins for WordPress, the Sell Media watermark extension allows you to defend your images from theft with a single click. You can either choose to protect all the images on your site or just the ones that you plan to sell.
One interesting thing about this plugin is that the extension doesn't place a watermark on the original image file, which means that you can continue to use your photos as normal. However, for the best results, the creators recommend using PNG files and ensuring that the watermark is smaller than the image in question.
5.     WordPress Photo Seller Plugin

The main purpose of this plugin is to help photographers in the industry sell their images through a blog or WordPress website. However, it's range of features also includes a watermarking solution for those who intend to showcase their photos from parties, events, and weddings, without facing the risk of theft.
If you're looking for an all-in-one option when it comes to WordPress watermark plugins and social selling, this WordPress photo seller plugin could be the ideal option for you.
How do you add watermarks to your photos? Sound off in the comments below. And feel free to connect with us on Facebook and Twitter for even more tips and tutorials.
Using WordPress and want to get Envira Gallery free?
Envira Gallery helps photographers create beautiful photo and video galleries in just a few clicks so that they can showcase and sell their work.