How to Build your Photography Brand in 4 New Ways
by Brenda Barron on Apr 1, 2019
Are you looking to build and grow your photography brand? These days, if you're a photography professional, you might feel as though you're lost in a sea of other budding photographers, all trying to steal your clients. The fact that an Instagram account and a good camera phone has led countless people to claim that they're "amateur photographers" has led to a dramatic rise in people embracing this visually-focused profession.
Many photographers are concerned that the clients they're competing for won't know the difference between a true professional and a weekend warrior. Real photographers are starting to compete with the customers they claimed as clients only a couple of years before.
The question remains: How do you stay ahead of the changing marketplace and grow your photography brand?
The simple solution is to invest in a good branding strategy. Branding is your opportunity to show your clients who you are, and why they should stick with you over anyone else on the market. More than just a logo, your brand sets you apart from anyone else in your space with visual design, your photographic style, and even the themes you use to show off your portfolio on WordPress.
Whether you're a high-quality wedding photographer that's all about getting your customer that perfect picture on their special day, or a corporate photographer helping businesses to establish their image in a particular industry, your brand tells people what to expect.
Finding Your Photography Brand
When most people hear the word "branding" the first things they think of are Pantone color numbers, fonts, and logos. However, it takes more than a good image to create memorable photography branding. Before you start making your mark on the industry, you'll need to answer a number of crucial questions about your company, including:
What you do – the types of photography services you offer
Who you do it for – what does your ideal client look like?
Why you do it – what's your mission or purpose?
How you do things differently – what separates you from the other photographers in your space?
Ideally, you should know your company inside and out before you open for business – even if you're just a one-man-band with a camera. Once you know what fuels the heart of your company, you can use design to bring your brand to life.
While the visual appearance of your brand is only one part of your overall identity, it's a crucial component for any photography company to think about. After all, photography businesses often spend less time sharing thoughtfully written content, and more time showing their skills through stunning imagery. That means that your customers will expect every element of your online presence to convey your brand. Everything from your website design to the filters you use on your Instagram page.
Why Design is the Key to Photography Branding
In today's digital world, the design elements you use on your WordPress site, from themes to portfolios, are what will determine how your company is perceived. In other words, if you can nail your design, then you can nail your photography brand.
Let's look at the design building blocks you can use to create a photography brand customers are sure to remember. These include:
Brand typography
Color palette
Photography/image styles
Logo
1.     Show Customers You're Their "Type" With Font
As a photographer, you might not spend a lot of time thinking about typography. After all, your focus will be on demonstrating your skill with visuals, not text. However, there are plenty of places where text can still show up in your photography brand. For instance, the font on your WordPress photography theme can convey a certain personality for your organization that makes you more attractive to your target customers.
The font on the Weston photography theme, for instance, is a sans-serif type that indicates a modern, relaxed company.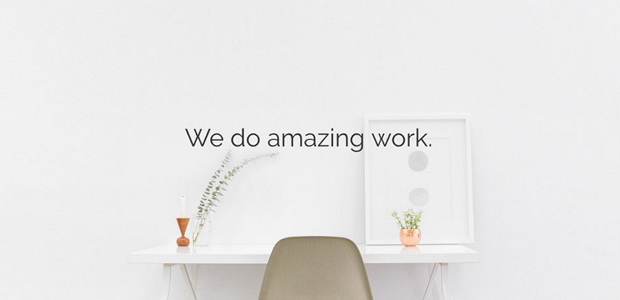 There are four different types of font you can choose from when building your brand image, including:
Serif fonts: Garamond and Times New Roman are two popular examples of serif fonts – the typography that comes with little feet or anchors around each letter. These classical styles are great if you're a traditional photography brand or someone who works largely with corporate companies. They make you seem trustworthy and professional.
Sans serif fonts: Helvetica or the Weston theme font are examples of sans serif fonts – a type where the letters have clean edges to convey a sleek modern feel. These are great for less formal brands.
Script typography: Script fonts are similar to cursive handwriting. They can add a feminine or luxurious feel to your brand, making them great for bespoke photographers, or people who handle a lot of wedding or engagement photo shoots.
Display fonts: Finally, display fonts are in a league of their own. They're more artistic and hand-drawn, like the Coca-Cola font or the Metallica lightning bolt. If you want to make a statement that your photography clients won't forget, a display font can help.
The typography you choose can say a lot about your brand personality, so make sure to choose it with care.
2.     Pick Colors with Care
Another way to make your mark with a fantastic photography brand is to choose the right colors. Your website theme, marketing media, and everything from your business cards to the signature at the bottom of your email messages should contain this same selection of colors.
Many photographers will already know how important color can be. What you may not know is that your clients can have specific psychological ties to certain shades. For instance, if your theme was mostly decked out in bright yellow, like one of the Aoki theme templates, you'd give your customers the impression of a bright, summery and friendly brand.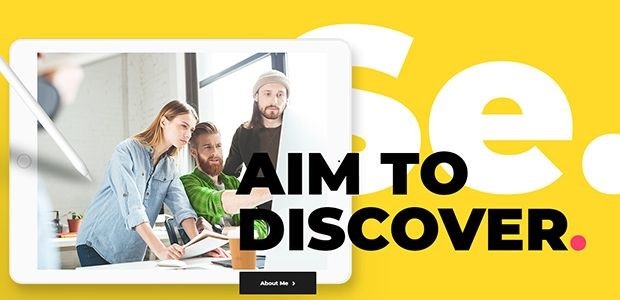 Things like gender, culture, and geographical background can all affect what shades are right for your business. Here are a few golden rules you can keep in mind:
Red is often associated with passion and excitement. It might be good for a website that focuses on romantic photography. However, make sure to use it sparingly if you don't want to scare off your customers.
Orange is another color that's great if you want your brand to seem high-energy and playful. However, it's more child-friendly than red, which could make it a great color for photographers who often work with families.
Green is a very versatile color that can be used to highlight almost any brand. However, it's best for photographers who specialize in shots with nature for obvious reasons.
Blue is another universally appealing option for your brand building strategy. Blue can help your company to appear more trustworthy and stable. If you're looking to appeal to a wide range of clients, blue is a good choice.
Purple is a strong shade for photography brands who want to convey a sense of royalty or luxury. If you're the kind of bespoke company who only works with a handful of clients, it could provide that exclusive element you've been searching for.
Black and white are both colors that have grown increasingly popular for photography themes, websites, and logo designs. They're modern, sleek, and simple, which is the image a lot of today's photographers are going for.
3.     Showcase your Images with the Right Filters and Themes
As a photographer, you'll know how the right filter or a slight change in contrast can transform a picture into an entirely new image. To build a brand for your image, you'll need to decide what kind of pictures you work best with. Although you can always offer a range of different styles, most of today's clients are looking for a photographer who can specialize in a certain kind of shot.
Even if you don't use a lot of filters in your work, the right plugin on your WordPress gallery can help to give your brand more of an impact. For instance, Envira Gallery can help you to spruce up your portfolio with a sepia tint that helps to convey your traditional brand personality. This is great if you want to appeal to customers who are looking for rustic wedding photos for instance.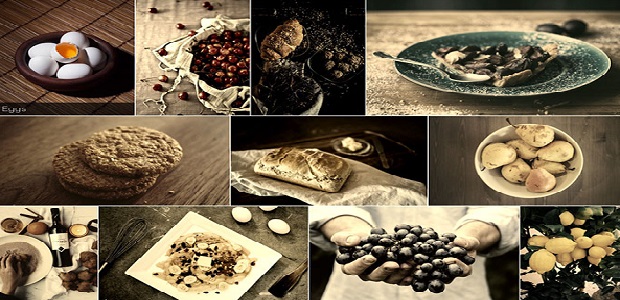 Placing a filter on your photography portfolio is also a great way to add consistency to your brand. Today's clients are looking for a photographer that they feel they can trust to deliver a consistent level of quality – no matter what the shoot entails. If your style keeps changing from one picture to another, it could be harder for new clients to trust you.
Choose the style of photography you prefer, then showcase your photos with the right filters to leave a lasting impression on your audience.
4.     Design Your Logo or Watermark
One of the first things that most people think about when they hear the words "Photography branding" is a logo or watermark. This is the graphic or image that appears at the top of your website and on your business cards. Its even embossed over the photos in your WordPress gallery so that your customers and competitors can't just take your work and use it however they like.
While a logo isn't the only aspect of your brand identity worth worrying about, it's one of the most important to consider. After all, it's the first thing your clients are going to remember when they're thinking about your brand. They're going to see it regularly, particularly if you use a watermark plugin to prevent image theft. Easy Watermark, for example, or our very own Envira.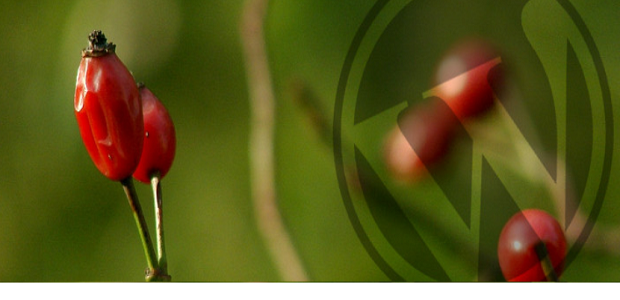 When you're designing your logo, make sure that it's:
Visually appealing: Your logo should be clean, simple, and easy to understand. Remember, classic beauty goes a long way.
Connected to your brand personality: Your logo should clearly communicate who you are and what you value as a photographer.
Unique: While you might want some inspiration from the competition, make sure you design a logo that stands out.
So there you have it – four distinct ways to make a mark on the industry by establishing your photography brand. Ideally, you'll want to use all of the steps above. This will create an image and identity that resonates with your clients and sets you apart from the competition. The right colors, style, typography, and logo all come together to define you as a photography professional unlike any other.
Check out these related articles:
5 Tips for Running a Successful WordPress Photo Blog
Building a WordPress Photography Website? 3 Elements You Must Include
How to Quickly Grow Your Photo Blog on WordPress
How have you started to build your photography brand? Let us know in the comments below or follow us on Facebook and Twitter for more helpful tips and guides.
Using WordPress and want to get Envira Gallery free?
Envira Gallery helps photographers create beautiful photo and video galleries in just a few clicks so that they can showcase and sell their work.