How to Start a Landscape Photography Business
by Alex Coleman on Dec 18, 2019
Starting a landscape photography business can be a challenging, but immensely rewarding job opportunity. Only as a landscape photographer will you have the opportunity to travel, capture the beauty of the world, and make money — all at the same time! Do you know all that would be involved in starting a landscape photography business?
This article will detail:
The benefits of starting a landscape photography business
Tips for starting a landscape photography business
How to earn money with your landscape photography
Tools and resources for starting a landscape photography business
Social media has revolutionized independent businesses, so it can be tricky to turn your passion into a successful venture. At the same time, however, social media and the internet have created more opportunities for photographers to make money.
Stock photography agencies, tourism organizations and even fine art collectors are all interested in purchasing landscape photos. Each of these avenues requires different styles of images and skill sets, and serve as potential opportunities for expansion. Check out the section on how to earn money for more about these business opportunities.
Ready to learn the key tips for starting a landscape photography business? Keep reading!
Benefits of Starting a Landscape Photography Business
Most photographers want to start a landscape photography business to generate an income. And, while making money doing work you love is always good, there are other reasons you might love a career in landscape photography. Other rewards for being your own boss include:
Traveling domestically and abroad
Continuing to develop your craft
Building business and interpersonal skills
Setting your own hours
Growing your gear
Travel Freedom
Building your own business affords you a great deal of flexibility. As an independent landscape photographer, you'll be able to travel to whichever destinations you choose. And while you may think that the best shots come from exotic locations, locally-shot photographs often sell just as well!
Of course, if you photograph in trendy exotic destinations, you'll be able to better take advantage of the market demand. But, if you choose instead to focus on places closer to home, your knowledge of the area will show through and produce a great image. Either way, your unique photos will reflect your own unique skills and experiences. And, really, that's what buyers are after!
Technical Practice
Building your skills as a professional photographer can provide many additional benefits. Shooting landscape photos can help you better understand the principles of photography and composition, as well as become better acquainted with your camera. These skills can make you more successful in other aspects of your photography, providing additional business opportunities.
Starting your landscape photography business also allows you to invest in camera gear and other equipment that you can use in personal projects. Landscape photography gear can be expensive, but you may be able to recoup some of your expenses during tax season. Then, you'll have all of that fancy equipment on hand for other passion shoots.
Paying off a camera with the proceeds of your art can be a great way to upgrade your camera gear. So, starting a landscape photography business can be an investment in yourself.
Business Know-How
As a professional photographer, you'll also develop a better understanding of how to run a business. This entrepreneurial mindset is always useful! A professional photographer also gains experience in managing customer relations, working with computers and websites, and writing business communications.
Flexible Scheduling
Since you're running your own business, you set the rules. This flexibility can be a great benefit to anyone with an independent attitude. Need a few days off? Don't worry, your stock photos are still listed for sale. Feeling very motivated? Work extra hard on editing your recent shots and reap the benefits!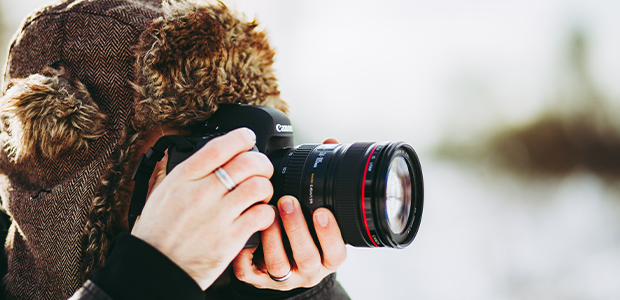 As you can see, the benefits of starting a landscape photography business are clear! Whether it's building your skills as a photographer and getting paid to shoot in beautiful destinations, or the satisfaction of building a business of your own while doing something you love, it's worth the work!
Challenges to Consider Before Starting a Landscape Photography Business
The flexibility and sense of reward that comes from owning and running your own business is a benefit in itself. But, being a business owner also presents some challenges.
As a business owner, you set your own hours. At first, that feels freeing! But, it can also mean you're always working. Without the ability to "clock out," you're more inclined to suffer burnout and frustration. And, during market slumps, you may see fewer — or even zero — monetary returns. To this end, it's important to diversify your business' income streams to build a safety net in case one stream dries up.
Like any small business owner, professional photographers in any genre need to develop a number of additional skills beyond taking great photos. While you don't have to be a tax and accounting expert, it's beneficial to your business to understand how your local laws impact you. You'll also need to learn how to build successful relationships with your clients through advertising, negotiating and customer service.
As you can see, having great photos isn't all it takes to create a great business. Fortunately, some types of landscape photography, like stock photography, don't require you to be an expert in any of these fields.
And, on top of it all, you need to have killer landscape photography skills. Luckily, that all comes with practice! If you're just looking to improve your landscape photos and editing skills, check out our list of 34 photoshop actions.
Tips for Starting A Landscape Photography Business
The first steps in starting a successful landscape photography business depends on the line of business you actually want to pursue. A fine art photographer needs to first find studio space, while a commercial photographer needs to build connections with art directors, for instance.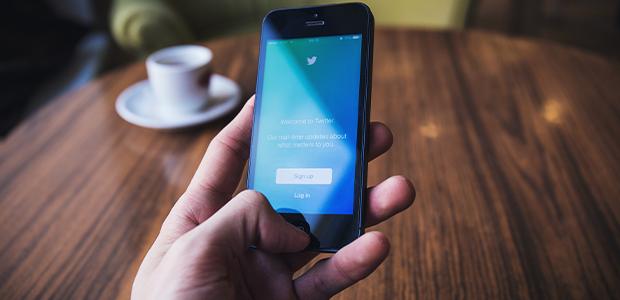 Build a Brand Identity through Social Media
Regardless of which direction you decide to take your budding landscape photography business, you can't go wrong with cultivating a strong social media presence. Owning a matching website domain, email and social media handles helps build your professional brand and makes it easier for clients to find you.
Once you've chosen a unique name for your business, check that it is available across the different key services you plan to use, like Instagram and a .com domain name. Fortunately, this step is free, or at least very inexpensive if you register a domain, and goes a long way to building your brand as a photographer.
In today's digital world, social media provides perhaps the best way to network with other photographers and potential clients. While a landscape photographer may work solitarily on location, your business still needs to be social. Sharing strong, compelling images helps foster those important connections. Don't be afraid to reach out to potential business contacts online — networking is key!
If you want more tips on starting a brand on social media, check out our guide. Even if you don't build a large audience at once, laying the foundation is an investment that pays dividends going forward.
Create a Portfolio
All photographers, even those in the landscape field, needs a strong portfolio to showcase their best work. While building a portfolio is a continuous process, almost any business opportunity involves showing your skills through your photos.
Building a solid portfolio requires some time investment up front, but it's completely necessary. Tailor your portfolio to the types of images you'd like to shoot, but also include a diversity of photos that reflects your ability to work across multiple styles and genres. If you can, use your portfolio to showcase photos that work for a range of purposes.
For example, include shots with lots of negative space that can be easily used in advertisements alongside fine art photos that reflect a deeper message and artistic intent. That way, you'll show a range to prospective clients.
If you already have a portfolio, take some time to revisit it. Do you see any weak images in your collection? Your portfolio is often your only chance to convince a client you're the person for their job. With that in mind, remove any mediocre shots and focus on your strongest images. It's better to have fewer strong images than a handful of average shots.
Also consider, does your portfolio represent a variety of styles for your niche? While black and white images don't always sell well as stock photography, they are iconic in the fine art market. Also, images with people in them must meet special requirements to sell as stock photos, but they can be a great specialization and command a higher price in the market.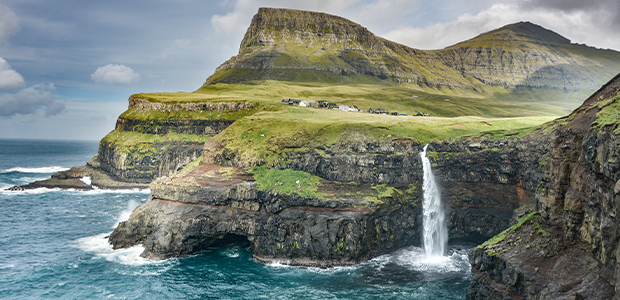 Once you've built out your social media and selected the best, most current photos for your portfolio, you're ready to take on business opportunities. Whether this means applying for inclusion in a stock photography database, advertising your work for sale at art festivals and galleries or reaching out to art directors for spec jobs. Choose one, or several, avenues and see what you can land!
How To Earn Money With Your Landscape Photography
If you find yourself asking how to earn money with your landscape photography, know that you're not alone. The market for landscape photography has changed a lot in the last few years given the availability of photos and high quality gear. This change in the business has made it more difficult to sell your photos in some of the old markets, while at the same time, created new opportunities for earning money with landscape photos.
Stock Photography
Stock photography is one of the biggest markets for landscape photographers. These agencies buy the rights to your images so that they can use them in advertisements for products and elsewhere. Photographers list their photos with these agencies, who then provide a centralized marketplace for commercial buyers to browse.
Stock photography sites allow you to get your photographs in front of hundreds of potential clients. But, that also means you're competing with hundreds of other landscape photographers.
As you can guess, stock photography sites make it challenging to sell your photos, unless they are among the best of that subject. It's easy to be discouraged by the prospect of intense competition on stock photography websites, but this challenge will help you grow as a photographer.
Unfortunately, due to the competition and often low rates, making a living solely from stock photography is near impossible. But, you can easily use stock photography markets to make money off photos you've already shot.
How to Sell on Stock Photo Sites
Since you don't have to seek out clients, manage their expectations or even communicate with them at all, listing on a stock photo service is pretty simple. Just upload your image, tag it with relevant keywords and see if it generates sales. Because stock photo sites sell your images multiple times, you can generate revenue off of the same image for years.
Since most people who purchase stock photos use them in commercial work, your stock photos need to be of high quality and feature negative space that designers could use to place text. To better understand what makes a good stock photo, look at some stock sites or think about photos used in your favorite advertisements.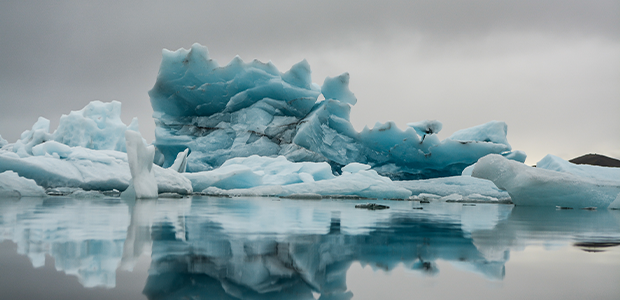 Stock photo sites have different requirements, but almost all will require your images to be large, sharp and neutral enough for use in client work. Also, photos with identifiable people and copyrighted items can pose a problem.
While you can get signed releases for identifiable individuals, if you're just starting, consider avoiding copyrighted works like logos and famous buildings. Stock photo sites will reject those images, so save yourself the hassle and disappointment by avoiding those subjects altogether.
Recent trends in the stock photography market resulted in increased demand for authentic, unposed images of people. The old style of boring, studio styled stock photos are in less demand, because the market is saturated. Instead, think of the sort of images that are popular on influencer's Instagram feeds, which showcase organic and realistic scenes. These images are tougher to find in the stock market, which can help your shots stand out.
Some great stock sites include Adobe Stock, Shutterstock and iStock. As you build your portfolio of images, consider higher end stock agencies like Getty. While they typically have stricter requirements, their images sell for more which earns you more money.
Other Avenues for Selling Landscape Photography
If creating stock images doesn't sound like a good fit, you may want to consider selling your images a different way. These opportunities are more difficult to generalize, but can include fine art sales and taking on custom jobs. Both of these may be more difficult for a beginner landscape photographer since they both require a larger investment and broader network. But, if you get an opportunity, take it!
While the fine art market can be intimidating, there are a number of opportunities to start smaller. With just a small investment in prints and a booth, try displaying your work in a local art festival. Each festival has different requirements, so check those out beforehand. And, consider whether the clientele at that festival is a good fit for your work. Typically juried shows, which require you to submit pieces for consideration before a panel, have a higher end customer. But, they also require more work.
You should also approach local businesses about displaying your art prints. Places like coffee shops often feature local artists' works, so consider asking the manager next time you grab a cup. This method saves you on gallery fees while helping spread the word about your work. And, having a strong portfolio and a business card ready can help you capitalize on these opportunities.
Finally, reach out on social media. Share the opportunity to buy works with your followers, and keep networking with others in the art industry to hear about upcoming professional opportunities. Sharing, storing and selling your images online is easier today than ever before. Check out our guide to photo storage to get an idea of the available services.
Tools and Resources for Starting A Landscape Photography Business
We've already covered some of the major tools and resources you'll need for your landscape photography business, including cameras and social media, but there are a number of other essential tools you'll want to consider.
As your business grows larger, making sure you're in legal compliance is key. Things like sales taxes, income taxes and other regulations can trip up a growing photography business. These concepts are too regional and complex to cover in this overview, so consult with professionals like accountants or lawyers if you have questions on these topics.
Fortunately, if you want to research topics related to photography, our blog has a number of great guides, like this one on travel photography. Along with guides for shooting in the field, check back for additional coverage on running a landscape photography business. Working as a landscape photographer requires continuous learning, since the business continues to change.
Getting a business registration and sales tax license can be a pain, but they are both important. Spending a little bit of money up front to operate correctly will help your business avoid problems in the long term.
The same advice applies purchasing camera equipment and software, since buying the right tool for the job will both improve the quality of your work and your productivity. These improvements make for happier clients and an easier experience on the job.
Landscape photographers starting out should also consider photographing a range of subjects. Photographing different subjects can both build your skills and help sell your photos as you build your portfolio. Also getting a job photographing these subjects can be easier, since there may be increased demand for them in comparison to landscape photography.
For more tools and resources for starting a landscape photography business, check out our other guides. Find them by searching via the search box on the bottom right of this page.
Follow us on Facebook and Twitter for more free landscape photography tutorials and photo editing tips!
Using WordPress and want to get Envira Gallery free?
Envira Gallery helps photographers create beautiful photo and video galleries in just a few clicks so that they can showcase and sell their work.