How to Make Your Photography Business Stand Out From the Crowd
by Waseem Abbas on Dec 4, 2017
Are you thinking about your uniqueness from other photographers? Sometimes it is not about the gear and light compositions, but the interest and likeness of the audience in your photos. In this guide, we will share how to make your photography business stand out from the crowd.
In this recent era, there are mobile phones that capture great photos and get the attraction easily. Most of the people buy DSLR and start taking photos. However, it's not always the gear that can make you a professional photographer.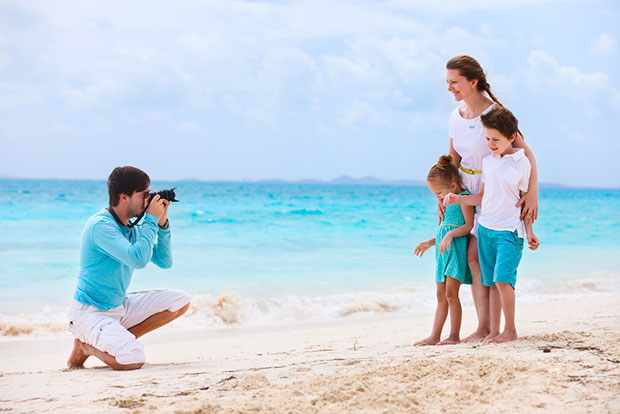 You need to know that the needs of your clients, their expectations, their joy and their feedback is important. Dive into the shoes of your clients to see what they are looking into.
Here are a few questions that you should ask yourself as a photographer to learn how to make your photography business stand out:
1. Do You Put People or Business First?
A photographer is a people person. He capture smiles and emotions beautifully to store them for forever. As a photographer, you may know that you clients are not interested in your expensive camera, lens, and your editing skills.
They want good photos captured from any gear you use for photography. Mostly businesses are not about emotions, but photography is different and that's why it's a people business.
2. What Makes You Different?
It's important to know that your photos should be different from the ones captured from a phone or a beginner's camera. A professional photographer look into those aspects that can't be seen by a common eye.
These instincts come with the experience you have as a photographer. Anyone can capture a good photo, but you will capture the feelings and emotions attached to it.
You need to create good experiences for your clients, so they can be your fans and help to market your photography business.
3. Who is Your Client as a Person?
Do you know your client? Photography is not about taking hundreds of photos, but to know your client as a person is important. You need to get involved and be personal with them.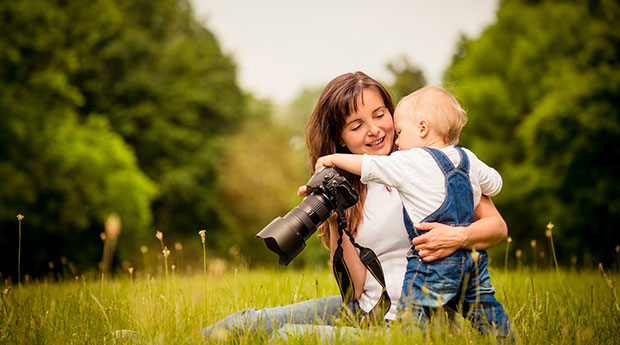 Share the smiles, communicate with their first names, be funny with their kids, take their suggestions, and stay humble with them. It will help you to know who is your client and how you can deal with them in any situation.
If you don't communicate easily with the clients, then you should know that it may not help you to stand out as a photographer.
4. Do You Build Trust?
Mostly people ask their friends to recommend photographers. They look for the experienced and professionals to whom their friends and family trusts.
If your clients are satisfied with your work, they will recommend you to others. This recommendation repeats itself every time you create a great experience.
5. What Kind of Customer Service Do You Provide?
A happy client is a key to many doors that brings business to you. To grow exponentially, you need to give great customer service.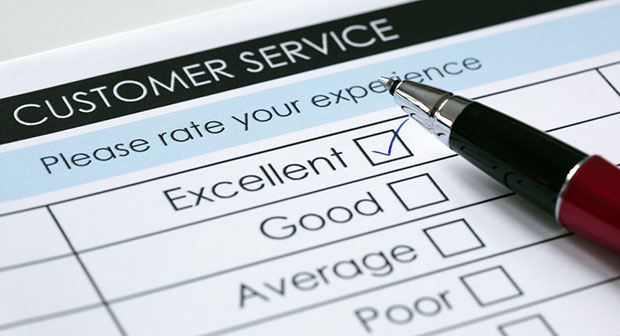 Though many photographers give amazing customer service, you should find out what makes you different from them. Your timely responses, strong communication, delivery of photos on the committed time, and on-field politeness are the ways to stand out as a photographer.
Make sure that you leave a client happy by going an extra mile for them. The customer service will bring a long the business your way.
That's all! We hope this guide has helped you to learn how to make your photography business stand out from the crowd. You may also want to check out our guides on:
How to market your photos on social media
How to Build your Photography Brand in 4 New Ways
How to Market Your Photography Business
Top 12 Places to Sell Photos Online and Make Money
SEO for Photographers: 31 Steps to Rank Your Photos in Google
If you like this guide, then please follow us on Facebook and Twitter for more free photography tips and resources.
Using WordPress and want to get Envira Gallery free?
Envira Gallery helps photographers create beautiful photo and video galleries in just a few clicks so that they can showcase and sell their work.