10 Best WooCommerce Plugins for Your Store
by Shantalie Hewavisenti on Jul 27, 2021
Let's start with the basics. If you've never heard of WooCommerce. Well, you've come to the right place. We're here to break it down for you. WooCommerce is essentially an eCommerce plugin for WordPress.
What Is The Purpose of WooCommerce Plugins?
Now let's get down to those nitty-gritty details. In terms of their purpose, WooCommerce Plugins are intended to help WordPress users create and manage their online stores more simply. Depending on the WooCommerce plugin used, you'll get access to features like inventory management, tax manage, secure payments, and shipping integration. What's more, users have a reasonable amount of flexibility when it comes to selecting the features that are most appropriate for their online store.
Now, not all WooCommerce plugins are made equally and the number out there can seem overwhelming to WordPress users. To help you gain some insights, we've devised a list of the Best WooCommerce plugins for your store to help you get started.
Best WooCommerce Plugins for Your Store
If you have a WooCommerce store, you'll soon learn that these plugins have the potential to take your business to the next level. With a whole host of new features available, plugins can help one grow their business. From improving your site's SEO to assisting with lead generation, building email marketing lists , and translating content to make the eCommerce site more appealing to new audiences, there are now plugins for almost every aspect of a WooCommerce operation.
Here are some of the best WooCommerce plugins that can help you increase sales at your Woocommerce store and expand your business in truly positive ways: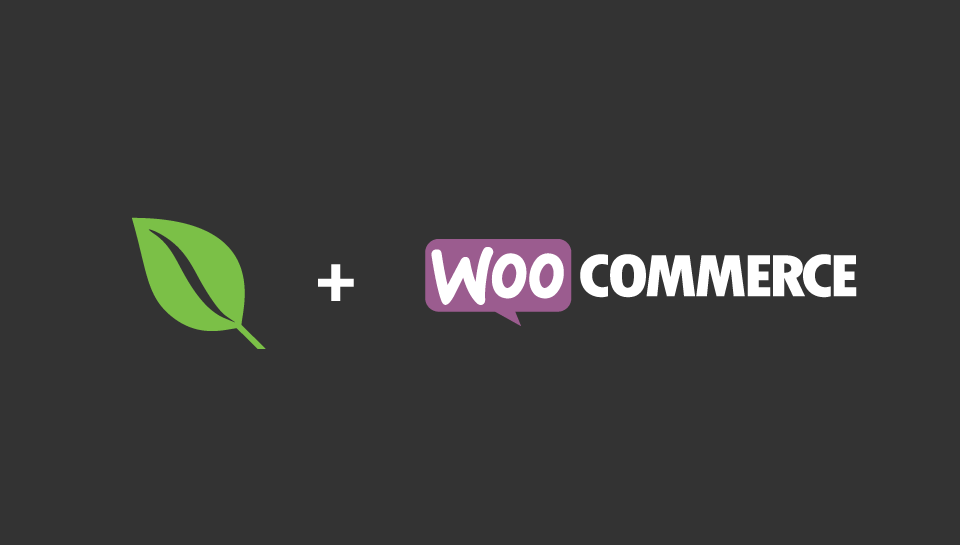 Envira Gallery WooCommerce Addon
If you want your eCommerce website to look highly professional, then the Envira Gallery WooCommerce Addon is a must.
This premium WordPress gallery plugin allows eCommerce website users to create beautifully visual photo and video displays with nothing more than a few clicks of the mouse. You'll have a range of pre-built templates to get you started and from there you can use Envira's drag and drop builder to customize the appearance of your gallery.
What's more, Envira is a highly responsive WooCommerce plugin which means it is mobile friendly and can be used on tablets and desktops too. This is great as it allows a broader audience to access your eCommerce store. Social media integration is another excellent feature especially in an age when most people a glued to interacting via Pinterest, Instagram and Facebook.
In particular, Envira is a great addon for the budding photographer as it offers users a great platform from which to start selling photos to fans and clients. It allows photographers a way of presenting their portfolios in a highly user-friendly way which makes it super easy for customers to browse and make their purchases.
MailChimp for WooCommerce
Anyone who has retail experience understands the importance of marketing. In the age of the internet, one of the key ways of reaching an engaged audience is via email. Email marketing, is another key function that has the potential to take the success of your WooCommerce store to the next level. There are a lot of really great options when it comes to WooCommerce plugins. Without a doubt though, MailChimp is probably the name that springs to mind when one thinks about email marketing services, and for those that are familiar with MailChimp, the MailChimp for WooCommerce will certainly be the plugin that provides you with the easiest transition. This WooCommerce plugin has been carefully designed to automatically sync your customer data with that from your regular MailChimp account allowing you to implement targeted email campaigns that drive more sales.
Mailchimp has built a reputation as being a robust tool for marketing that has the ability to help both small and large businesses grow through sound contact practices and carefully crafted marketing campaign. The WooCommerce Mailchimp addon builds on this experience and is the number one extension when it comes to keeping in touch with your website audience via email and building a solid database to achieve your company's marketing goals.
The extension allows customers to be added to designated MailChimp email lists automatically. When this addon is integrated with your WooCommerce platform, the extension is able to subscribe users to the mailing list once they've completed an order. What's more, it is possible to organise shoppers into niche interest groups on the MailChimp account which allows you to implement more targeted campaigns.
You'll find that MailChimp for WooCommerce has both a free and premium option. In the case of most small enterprises, the free version is sufficient. However, upgrading to the premium package will give you access to a broader range of additional functions such as the ability to use more specific tags and create lists for your eCommerce products.
YITH WooCommerce Wishlist
Have you ever been faced with the predicament of browsing a website and being unable to quite choose what you want to buy? Perhaps it's a case of wanting to wait for a special occasion or till payday when you can splurge. With that being said though, people operating online these days have goldfish like memories and are likely to quickly forget what they had their eye on. Well, that's only if you don't have a wishlist function on your eCommerce website.
Giving potential customers the ability to create a wishlist of products they like is not just a way of improving user experience but it can also serve to drive indirect sales.
The YITH WooCommerce Wishlist plugin is your best when it comes to adding this essential feature to your eCommerce store. Allowing customers to create wishlists of products they'd like to buy is especially beneficial around the holiday season when people are actively shopping and looking to buy thoughtful gifts for one another. What could be better than buying a loved one something you know they've had their eye on?
With the YITH WooCommerce Wishlist addon shoppers can also share their wishlist with friends and family using email or all of the main social media platforms. This is not just an excellent way of increasing indirect sales but also broadening your customer base. A new customer may just arrive at your website to buy a gift off of someone else's wishlist and find there are items they themselves are interested in too. It really is a win-win situation which is why the YITH WooCommerce plugin is a must for any online store.
WooCommerce Multilingual
While you may be mistaken into believing English is the Lingua Franca of the internet, the fact is that there are considerably more non-English WordPress sites than there are English ones these days. While we know that Google Translate is an easy option, it is far from perfect when it comes to understanding colloquialisms and the like.
With growing numbers of WooCommerce stores created in languages other than English, a WooCommerce Multilingual plugin is an excellent tool when it comes to adding an additional compatibility layer to your website. This translation management addon allows WordPress users to translate product copy and other WooCommerce content into multiple languages. Subsequently, customers can opt to browse content in a range of languages which is great when it comes to broadening the customer base and extending your reach into new markets. In addition to allowing you to translate your WooCommerce products, categories and checkout process instructions into your chosen languages, you can also send emails to clients in other languages which is great for marketing.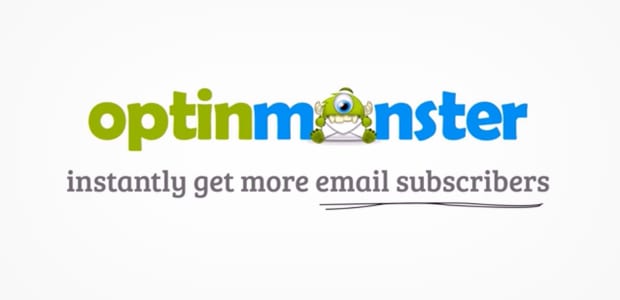 OptinMonster
Another aspect of running a successful eCommerce venture that is closely tied to email marketing is lead generation. Not even the best retailers can conjure up an active mailing list out of thin air, which is where lead generation comes into play.
For anyone launching a WooCommerce website, finding a plugin that focuses on lead generation can be a great asset when it comes to those all-important email marketing campaigns. OptinMonster is an excellent WooCommerce plugin that contains some of the best lead generation software available. This addon allows an eCommerce store to convert website visitors into subscribers which in turn helps grow the main list even faster.
Some of the notable features of the OptinMonster plugin include the Exit-Intent technology which monitors the movement of visitors to your website and prompts them to act with a targeted campaign via a pop up at the very moment they show signs of exiting the site. OptinMonster is really effective when it comes to reducing cart abandonment and subsequently increasing sales.
Beyond simply building an email list through lead generation and reducing cart abandonment rate, OptinMonster can be used to up-sell, cross-sell and boost customer engagement through list segmentation. This plugin really is a must when it comes to growing an engaged customer base.
WooCommerce Cart Abandonment Recovery
When it comes to eCommerce, around two-thirds of customers abandon their cart before they complete the checkout process. The reasons behind this trend are very varied. From customers being put off by additional fees and taxes, payment issues and a complicated checkout process. WooCommerce Cart Abandonment Recovery is a plugin that provides a perfect solution to this issue.
This addon tackles the problem by capturing the customer's email address at the checkout page, which proves to be useful especially when the purchase isn't completed successfully within a space of 15 mins of the item being placed into the cart. The plugin then sends an automated email to nudge the customer back to the payment page. It is a great strategy in that it reminds the customer about the brand. The emails can also be tailored to offer the customer a discount to attract them back or encourage them to complete their transaction.
Other great benefits of using the WooCommerce Cart Abandonment Recovery plugin include readymade templates for follow up emails featuring webhooks and coupon codes, unique checkout links and it is fully GDPR compliant. If that's not enough to convince you to incorporate this addon into your WooCommerce store then perhaps the fact that it is 100% free can tempt you. It really is a no-brainer.
WooCommerce PayPal Checkout Payment Gateway
We've all experienced getting to the checkout point of an eCommerce store and being unable to make a purchase simply due to the fact that a certain type of payment method wasn't accepted or proved to be problematic. One payment option that is growing in popularity, globally, is PayPal. It has an international reputation for making payments simple and for this reason customer's trust it.
One recommended way of integrating Paypal into your WooCommerce store is by downloading the WooCommerce PayPal Checkout Payment Gateway. This plugin makes connecting your store to PayPal really straightforward. The main benefit of this addon is the excellent security features. The WooCommerce PayPal Checkout Payment includes an in-context checkout that uses iFrames hosted by PayPal to provide a secure way for customers to enter their card information. This added level of security reassures customers about their sensitive data being protected when it comes to shopping online at the WooCommerce store.
Facebook for WooCommerce
There is no denying the important role that social media platforms play when it comes to marketing and communications. The majority of people are connected via platforms such as Facebook, Twitter, Instagram and TikTok. The fact that most people have constant access to these social channels thanks to smartphones, means that social media is a great way to connect with your customer base. It is therefore important that WooCommerce sites take action in terms of integrating an element of social media into their stores.
One excellent plugin for this is the official Facebook for WooCommerce. Developed by Facebook themselves, this WooCommerce addon lets a WordPress eCommerce store link up with Facebook when it comes to selling products. With over 900,000 active installations it is apparent that the importance of having Facebook integration for your eCommerce store is widely acknowledged as a non-negotiable.
The Facebook for WooCommerce plugin features several active installations and even offers translations options in eight different languages, which is a great feature when it comes to broadening your eCommerce store's appeal with new markets. What's more, you can use the plugin to upload your product offering catalogue onto Facebook which will allow you to reach an even broader audience.
YITH WooCommerce Compare
Everyone wants to receive more bang for the buck. It is why so many of us shop online, after all. However, finding the best bargain isn't simply about finding the lowest price point. A smart shopper knows that they need to compare similar products and their features alongside price to make a truly informed decision. Well, when it comes to comparing products side by side, the YITH WooCommerce Compare really does the trick.
In fact, the addon will allow your customers to compare two or more of your WooCommerce products in a user-friendly manner. It is also possible for you to decide which attributes your shoppers see in comparison and reorder these if necessary. All in all, the intention behind this plugin is to improve the shopping experience and create happy customers.
The plugin is quick and easy to install and won't require you to fiddle around with complex coding. Furthermore, the comparison module is a popup which means it won't direct your customers away from the page they are currently browsing. Instead, they'll see a very clear visual comparison table and can quickly switch back to their browsing. The fact that shoppers can easily add items they've compared to their cart also speeds up the whole process too.
The WITH WooCommerce Compare plugin is a freemium app in that it is free to use but it is also possible to upgrade your subscription to gain access to more advanced support features. Adding a comparison feature to your store is important in terms of improving the customer's shopping experience especially if you are dealing with goods like appliances, technology or electronics which all have standardised specifications. .
YITH WooCommerce Quick View
In terms of enhancing the customer's shopping experience, another great WooCommerce plugin to consider adding to your store is the YITH WooCommerce Quick View addon. Simply put, this plugin adds quick view popups to your eCommerce store so that customers don't have to continually backtrack to a product page. The YITH WooCommerce Quick View plugin improves the shopping experience by allowing the site user to add items directly into their cart from the popup and continue shopping. Ultimately, the purpose of this addon feature is that it significantly reduces the number of individual steps the customer is required to take in order to place items into the cart.
There are several benefits to having this plugin on your WooCommerce site. For starters, it speeds up the shopping process which is not just great for the customer but for the eCommerce store itself. Furthermore, the plugin is super quick to install and apply to all your eCommerce products. The fact that the quick view lightbox is powered by AJAX means it has been designed to load quickly without getting in the way of the customer's other website activity. Finally, the module is easily customizable which means you can ensure the quick view popups fit in with the look and feel of your WooCommerce store too.
Like many of the YITH plugins, the YITH WooCommerce QuickView plugin is a freemium product with the standard service being offered to WordPress users at no cost with the option to upgrade for a fee, if you are looking to capitalise on some of the additional support features. The WooCommerce QuickView plugin is a must for any WooCommerce retailer that is keen to improve the checkout process for the sake of their customers. With that being said, it is a good idea to trial the addon before committing because for some eCommerce store owners it may feel a little cluttered. It really is a matter of personal preference. So test it out and use some customer feedback to drive your decision on whether to implement the feature in the long term.
One for Good Luck
If you are in need of an affiliate program, check out AffiliateWP which is fantastic for managing affiliates and help your WooCommerce sales.
Speaking of which, if you're into affiliate marketing, check out Envira Gallery's affiliate program.
Conclusion
In short, when considering which WooCommerce plugins to invest in for your eCommerce site, the choices can feel somewhat overwhelming. However, this list of the top 10 best WooCommerce plugins should help you narrow down your options and help you make wise choices when it comes to increasing your revenue. Bear in mind that while many of these WooCommerce extensions are free to download, you may have to pay a fee for premium features but these are the very things that will help boost your WooCommerce venture to the next level. Good luck!
Using WordPress and want to get Envira Gallery free?
Envira Gallery helps photographers create beautiful photo and video galleries in just a few clicks so that they can showcase and sell their work.