6 Best Free Lightroom Presets for Newborn Photography
by [email protected] on Jan 14, 2020
Editing photos of newborns and babies can be one of the most challenging tasks for a photographer. Want to know how Lightroom presets can improve your photography, and which are the best free Lightroom presets for newborn photography? Between the huge number of photos needed to capture the right expression on an uncooperative subject and the challenges associated with editing images, it can be tough. 
Fortunately, using a preset pack can make this task a lot easier. Whether you're an experienced with photo editor or you want to get started with your first set of Lightroom presets, we can help. In this article, we'll talk about:
What a Lightroom preset does
Where to find free presets for Lightroom
How to install Lightroom presets
The best free Lightroom presets for newborn photography
Maybe you want to echo classic photos with vintage-inspired edits, or perhaps just want to be inspired by new editing technique. Either way, presets can help. Preset packs cut your photo editing time down significantly, and they ensure that your photo collection looks cohesive and consistent.
Many professional photographers use presets in their work, from wedding photographers to portrait photographers. Essentially, presets are a set of instructions for Lightroom to use to create a specific "look." By adjusting Lightroom's sliders, you could recreate a preset's look from scratch. But, a preset simply saves you time.
Lightroom's presets, though they may be marketed for one photography niche, don't always have to be used for specific types of photos. As a result, you can use any sort of presets for newborn photography. You may even find presets in this list that you think will work well with other photos in your catalogue.
Of course, some of the best results for newborn photographs will come from packs designed for weddings, portraits and photos of children, as the color palette and tonality will be a better fit. We'll list some of the best choices at the end of this article, but first, let's talk about what a Lightroom preset does for newborn photos.
What a Lightroom Preset Does for Newborn Photos
After a successful photo shoot, you'll have a number of photos to edit for your client. While you could tweak each shot individually, reconfiguring settings and brushes with each new shot, you could also choose to use a preset. With a Lightroom preset, you can apply a uniform edit to your photo with just one click.
Then, you can work on refining that edit for each photo, which is much easier than starting from scratch each time. You can see how much more efficient Lightroom presets make your editing workflow!
Remember, presets are effectively recipes for Lightroom. They're a specific set of instructions that Lightroom uses to make the same changes to each of your images you apply it to. A preset helps you create a consistent look between images, because it applies the same settings each time.
While some presets can be used for brushes, the majority affect the Adobe Camera Raw sliders that control the entire image's appearance. That means you'll want to have a variety of presets at your fingertips, so you always have the perfect preset options for any image. Fortunately, there are a number of great, free options, and they don't take up much space on your computer.
If you're just getting started with Lightroom presets, download a handful and try them out on your own!
For tips on editing just one or two newborn photos, check out our guide for editing newborn photography by hand. If you have more images to edit, however, make sure you find some presets first, since this will save you a lot of editing time.
Where to Find Free Presets for Lightroom
One of the best places to find free presets for Lightroom is this blog! Our guide to the 121 best free Lightroom presets is a great place to start. These presets are perfect for any and all kinds of photography, from portraiture to landscapes.
We also have a guide to the best Lightroom presets specifically for portraits. Since newborn photography has a lot in common with portraiture, these presets should make your portraits look perfect.
If you're looking for more presets options, make sure to download from a source you trust. Lightroom presets come in .xmp or .LRtemplate file types, along with instructions and even sample images. Before downloading, make sure the advertised presets have those file extensions.
For more on installing presets, check out the next section, which will break down the entire installation process. Once you've installed the presets in Lightroom, they're easy to find under the Develop panel. There, you'll see all your presets listed under Presets along the left-hand side of the screen. From here, just mouse over them to preview the results in the thumbnail above, or double click to apply them.
How To Install Lightroom Presets
Of course, you'll need to install Lightroom before you can add your presets! If you don't already have the program, you can purchase it via Adobe's Creative Cloud Plan for only $9.99/month. This package also includes Adobe Photoshop!
1. Download Presets Package
Now, once you've found some presets you like, you'll need to download them. Oftentimes, preset packages will come as a .ZIP file. This compressed file folder can contain multiple presets, but you must unzip the file before you can install them. To unzip the folder in either Windows or Mac OSX, double click on the folder.
Once you've opened this unzipped folder, drag the .XMP or .LRTemplate files to your desktop or downloads folder. Make a note of where you moved these files — you'll have to retrieve them in a moment.
Depending on your version of Lightroom, your installation location may be in one of a few different places. One of the easiest ways to find the preset folder only works for more recent versions of Lightroom Classic CC.
2. Find Your Preferences
Simply open your Preferences window by clicking on the Edit menu for PC or Lightroom menu for Mac.
In the Preferences window, click on the Presets tab along the top. Then, click on the option labeled Show Lightroom Develop Presets in newer versions or Show Lightroom Presets Folder in older versions. This will open the Preset folder you'll need in the next step.
If you're using Lightroom CC, open the app and click on the editing panel, located on the right side of the main window and notated by 3 horizontal lines. In the panel, find Presets at the bottom of the screen. Open the panel menu by clicking on the 3 horizontal dots at the top of the presets list, then click Import Presets.
Once you've opened your preset folder or preset import interface, it's time to return to the presets you downloaded. Now, either drag them into the preset folder or select them in the import interface.
3. Restart Lightroom
After you've added them to the folder, restart Lightroom to make sure they are active. Once they've appeared in your preset menu, you've successfully installed your new presets in Lightroom. Congratulations!
If you're having trouble installing your Lightroom presets, check out our tutorial for a more in-depth look at the process.
Best Free Presets for Lightroom for Newborn Photos
The best preset for newborn photos ultimately depends on the look and mood you want your photos to present. You've got lots of options, from classic black and white film edits to silky smooth and clean renderings. Some classic looks for newborn photos also include light, airy photos with pastel saturations and lots of soft light.
Let's look at some of the best free presets for Lightroom for newborn photos:
1. Beach Chic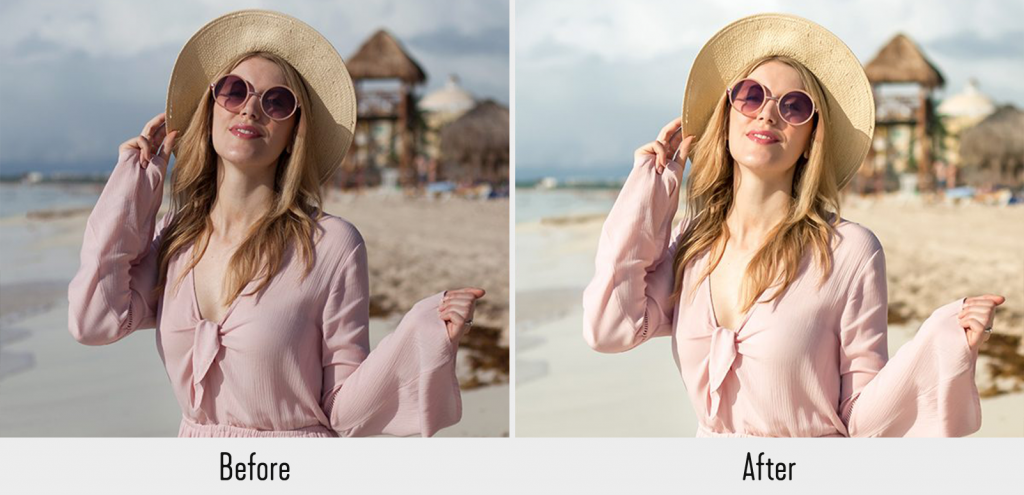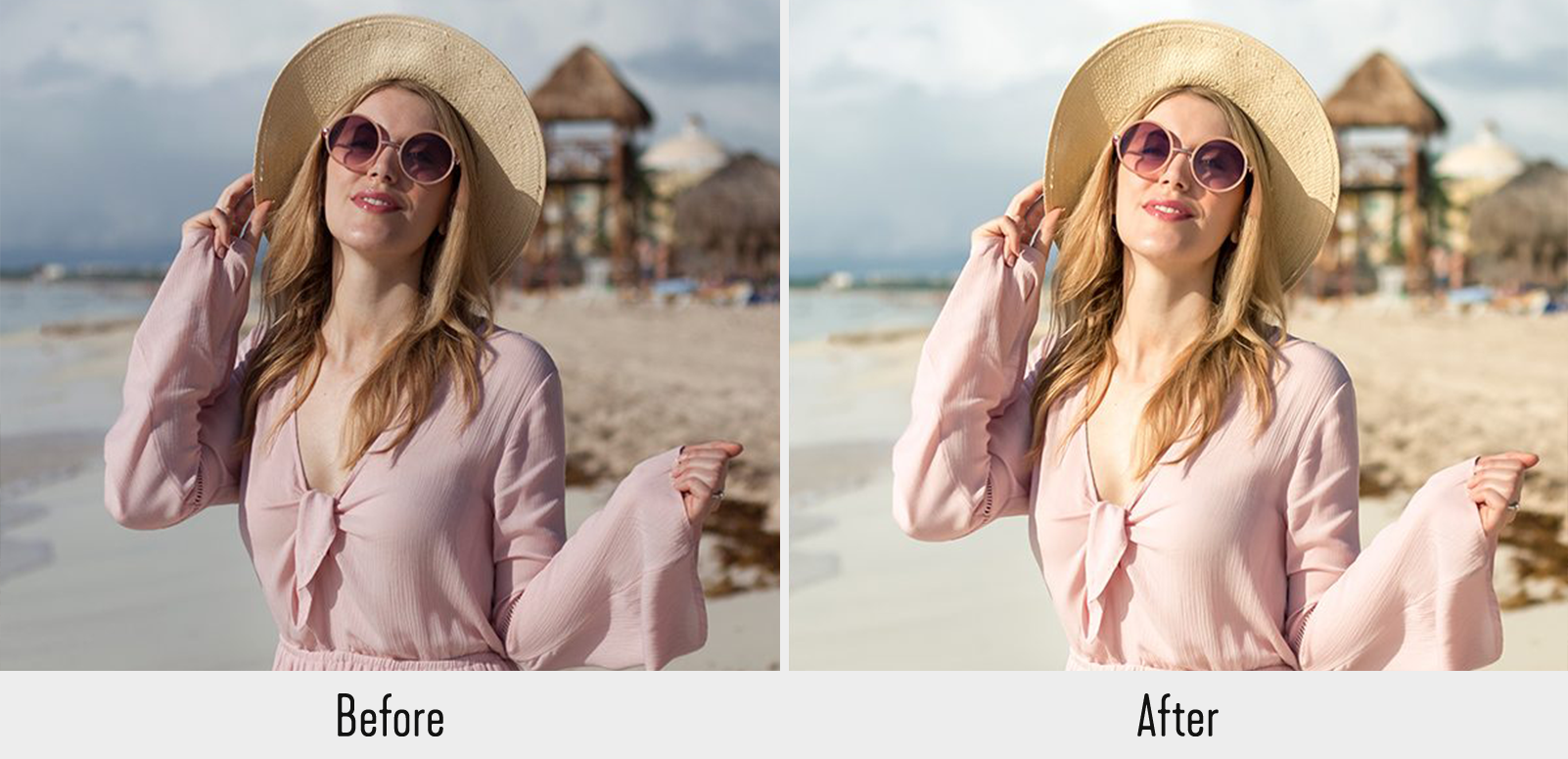 Even if you aren't shooting at a beach, the warm tones and boosted highlights of this beach preset will make your newborn photography look light and airy. The additional noise reduction and split toning make for very pleasing skin tones — a perfect feature in a portraiture preset. Check Beach Chic out here
2. Color Film Emulation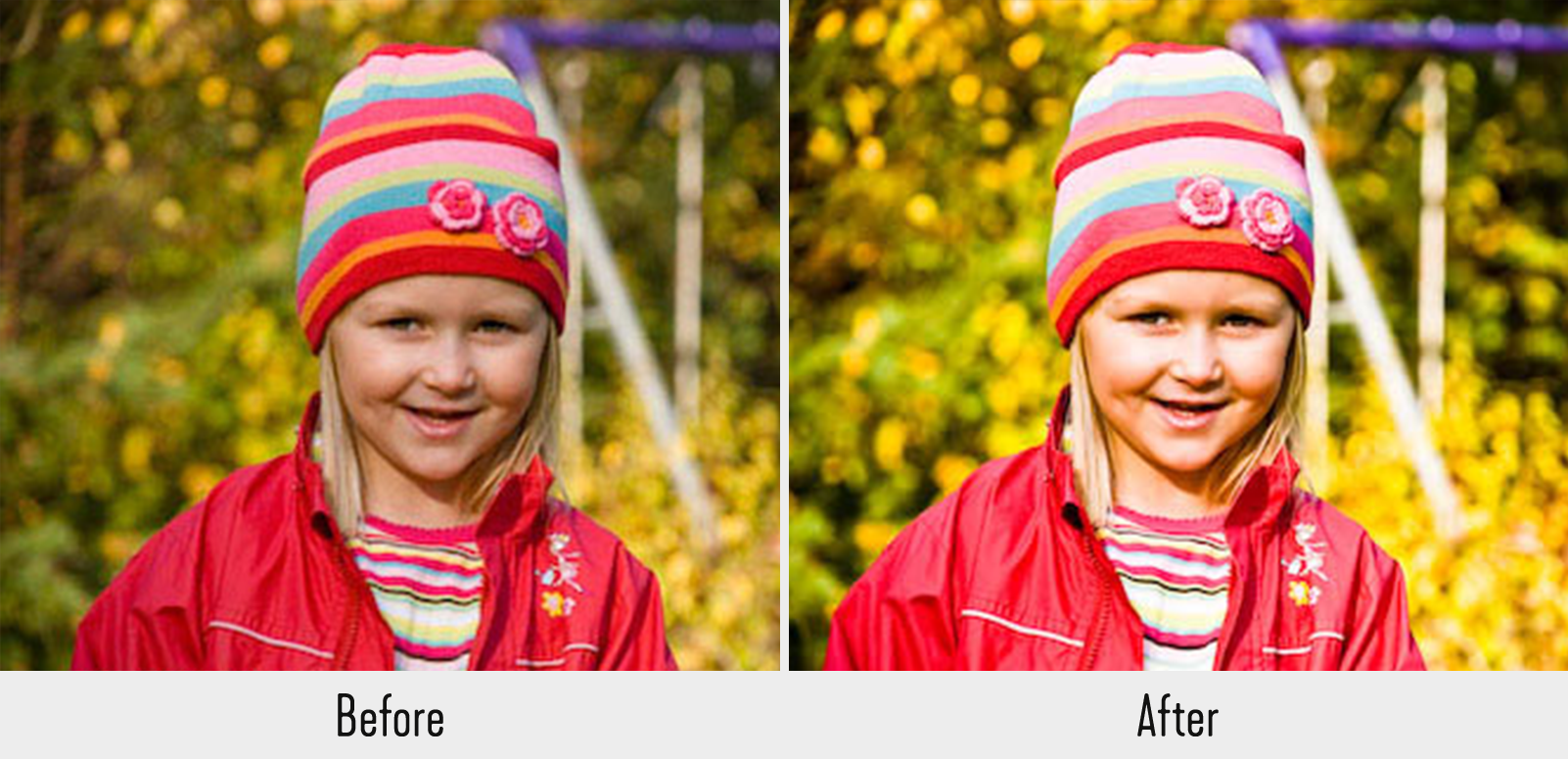 Whether you're trying to match the classic and nostalgic look of film or just want to boost saturation with an analog twist, film simulation presets are a great option. The timeless look of film can be easily duplicated with presets, like these in MikeyG's Color Print Film Presets Vol 1 set.
3. The "Insta Look"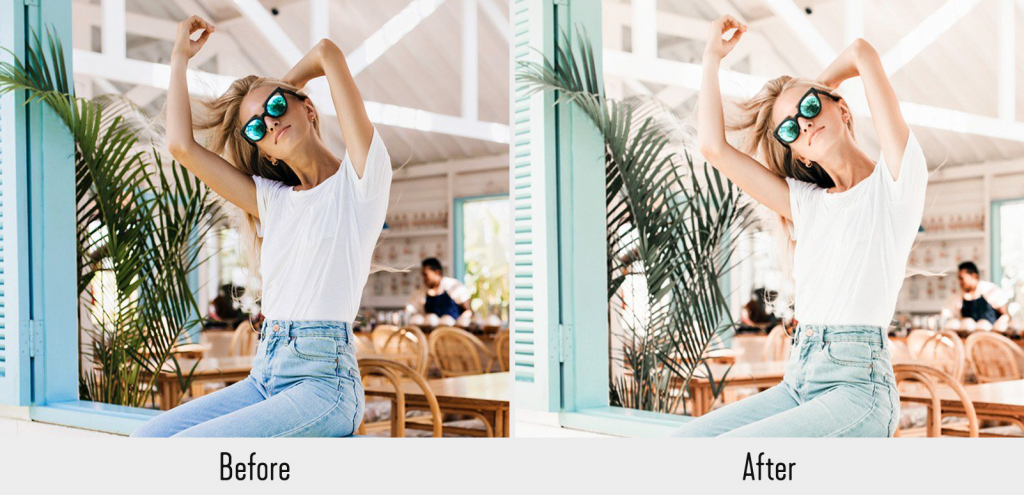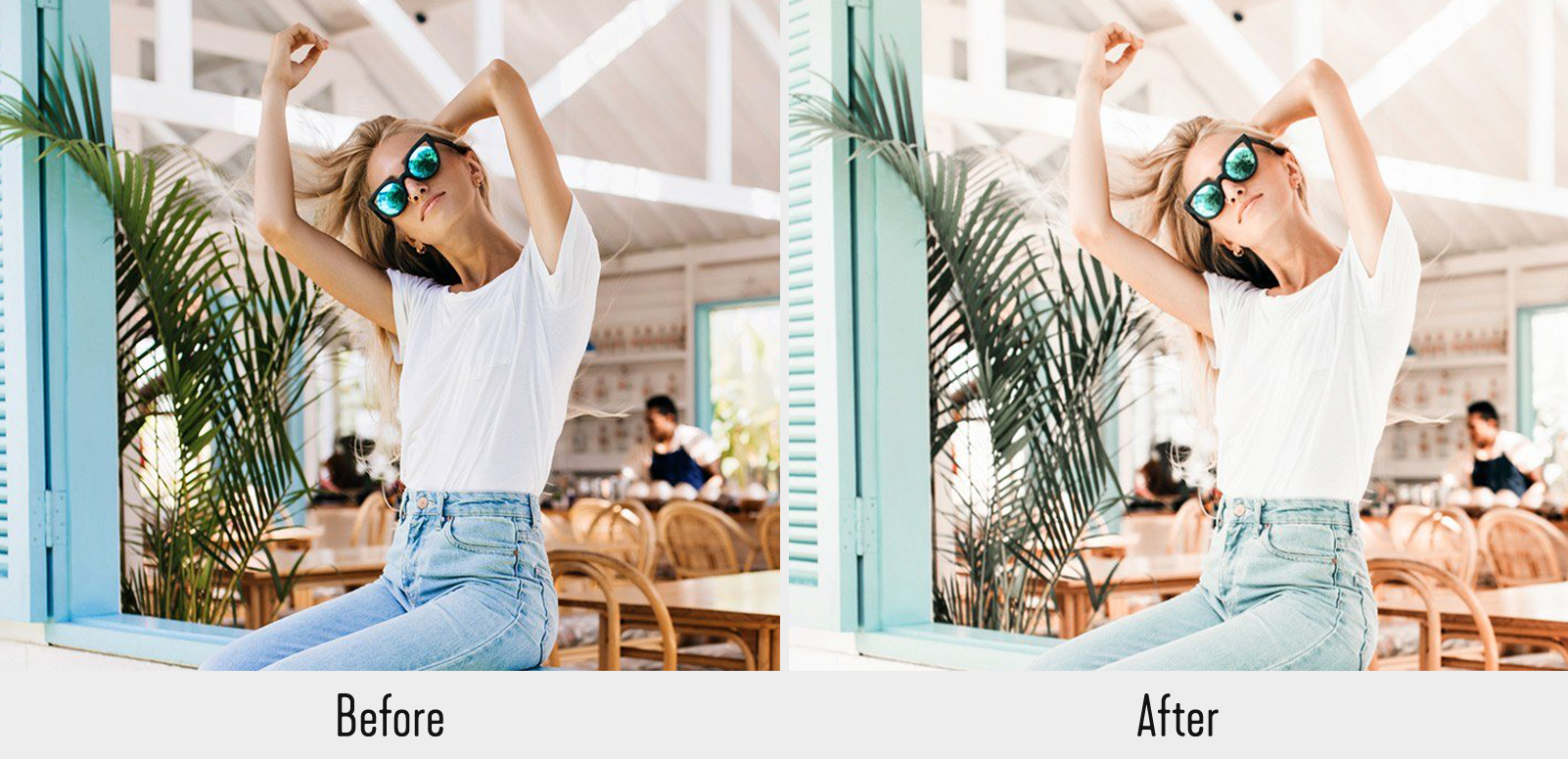 If you've been on Instagram in the last year, you've seen this style. The boosted highlights, natural fade and subtle teal and orange color grade have come to define the trend on Instagram and wedding shoots. Now, you can easily replicate the look.
The style is super flattering for any picture of a person, which makes it great for shots that include the parents as well. Out of the box, this preset looks very strong, but remember you have the ability to adjust the sliders to modify the preset's strength.
You can download the Insta Look for free here.
4. Memories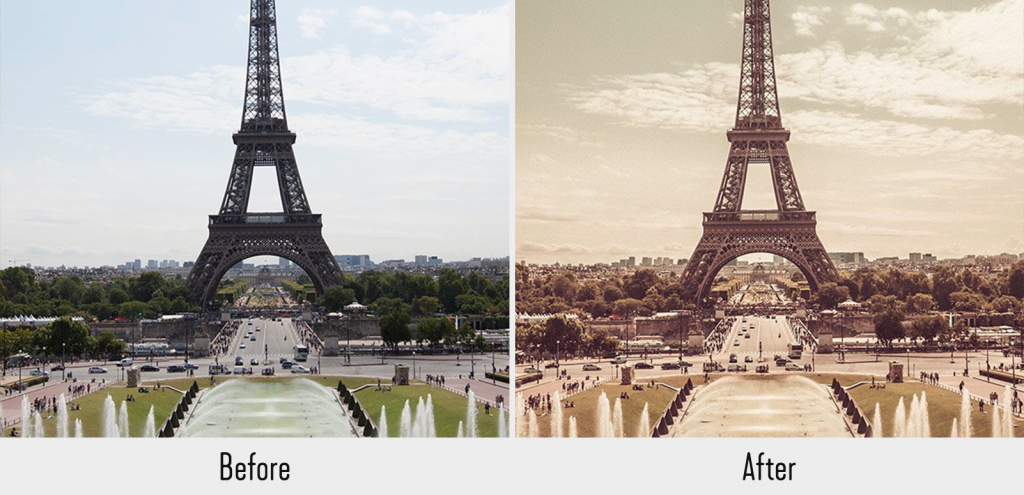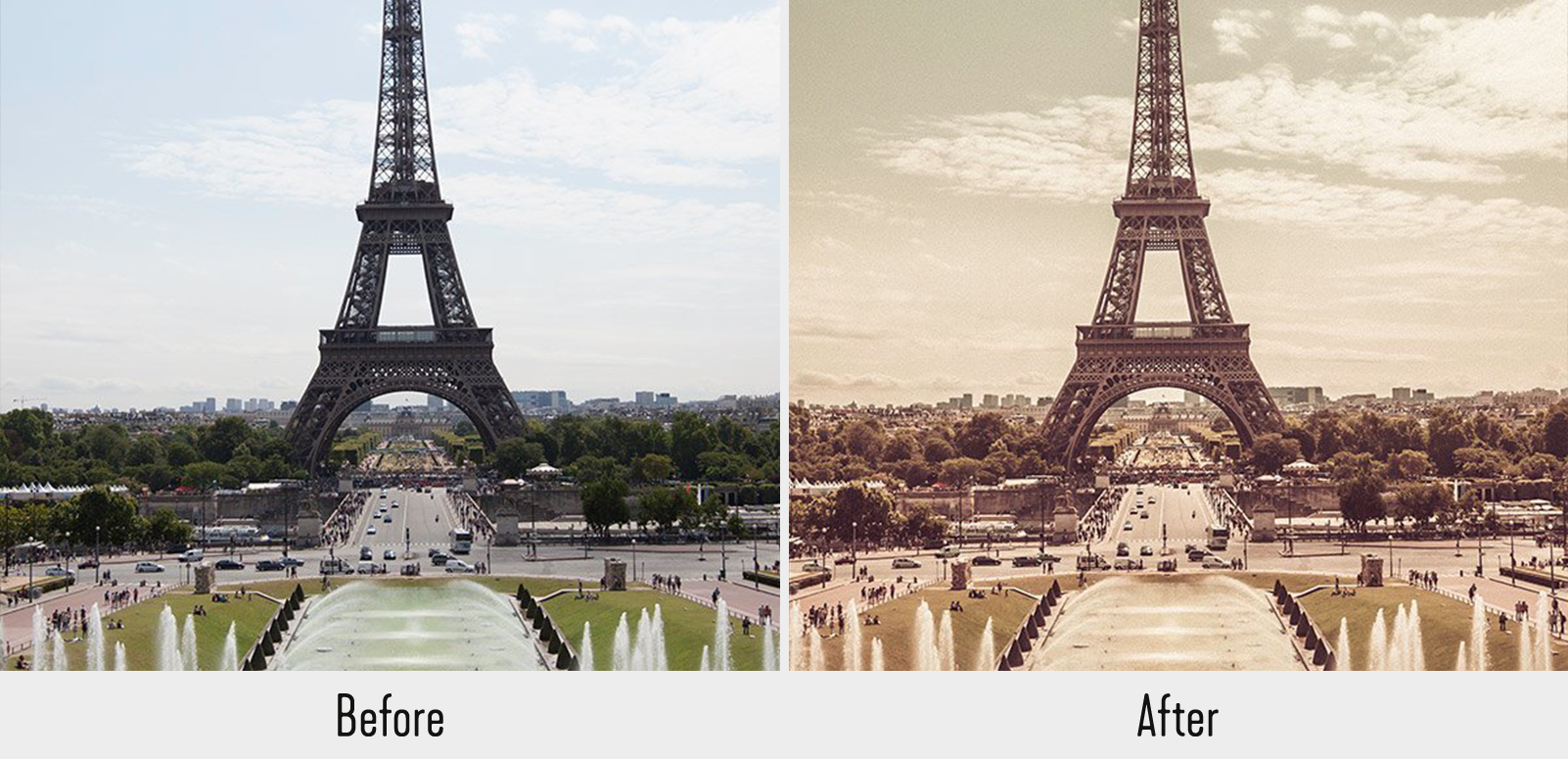 For an old-timey, vintage film look, check out Memories. This look goes back further than the color film emulation styles that are also available. Instead, this preset uses a color palette associated with the early days of color photography. The unique split toning, matte tone curve and added grain really complete this classic film look.
Memories is sure to stand out from the other film simulations that are popular these days. That's why it's one of the best free Lightroom presets for newborn photography! Download it for free online and try it out today.
5. Silver Lining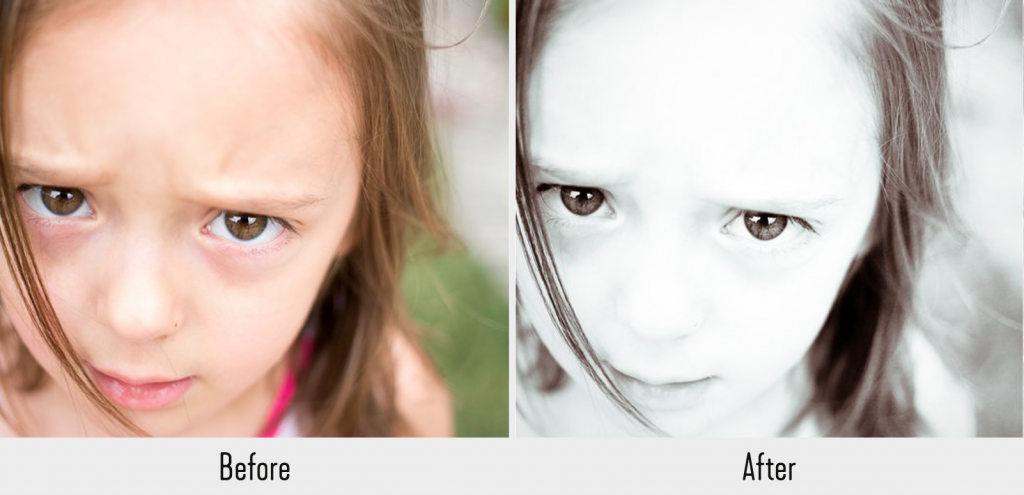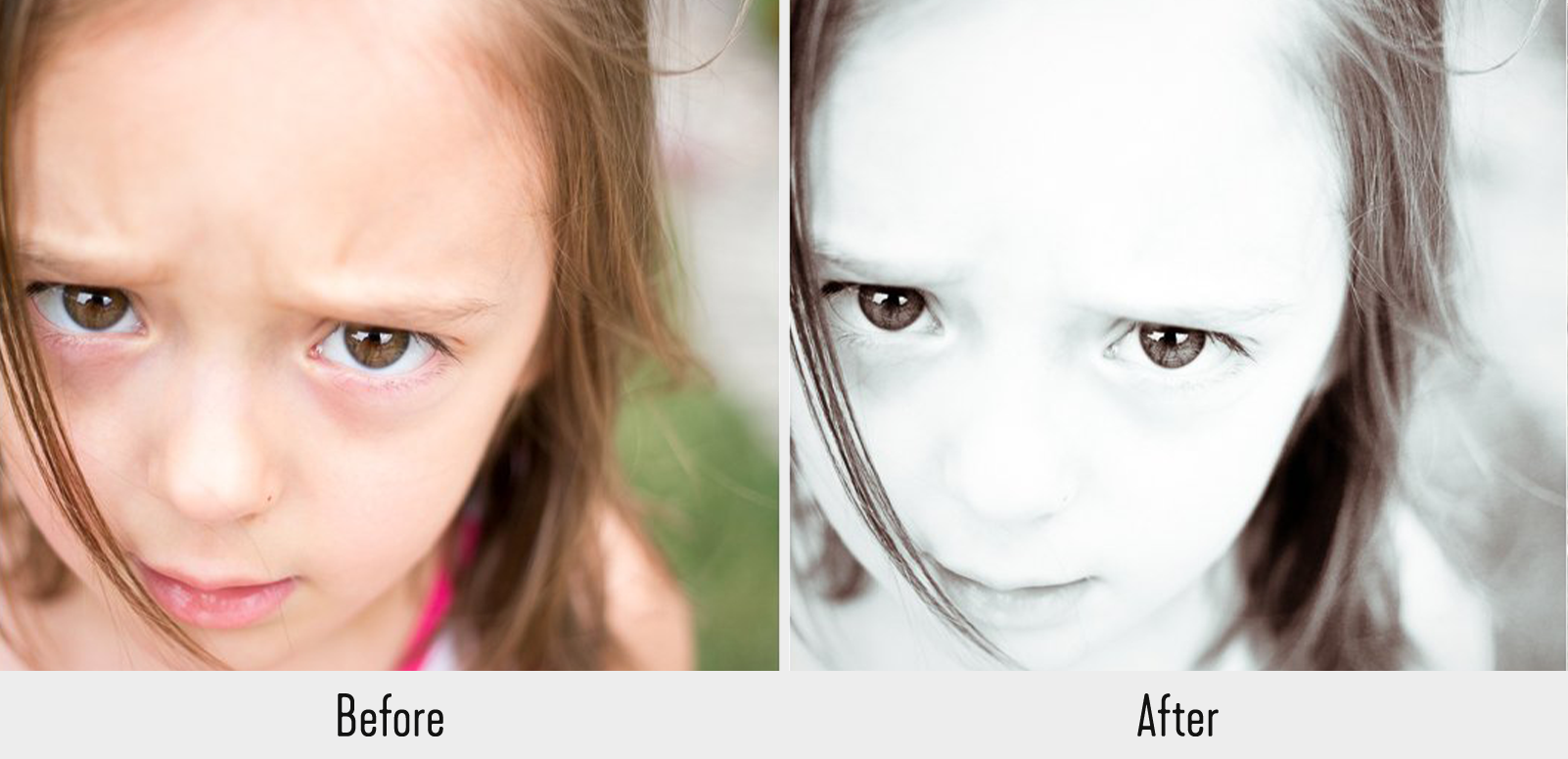 Looking for a great black and white option? Consider Silver Lining. This high-key monochrome option should yield silky smooth, low contrast skin tones and contrasty eyes and hair.
This dramatic look doesn't over-emphasize skin texture like many black and white conversions do. Instead, it focuses on tonal contrast. A classic and artistic option, converting to black and white can be a great way to offer your clients options and diversify your portfolio.
6. Richness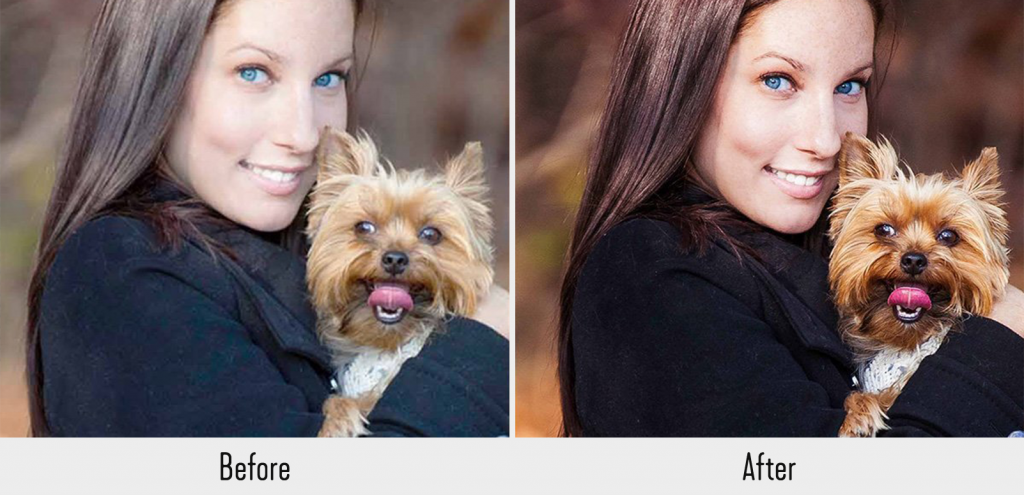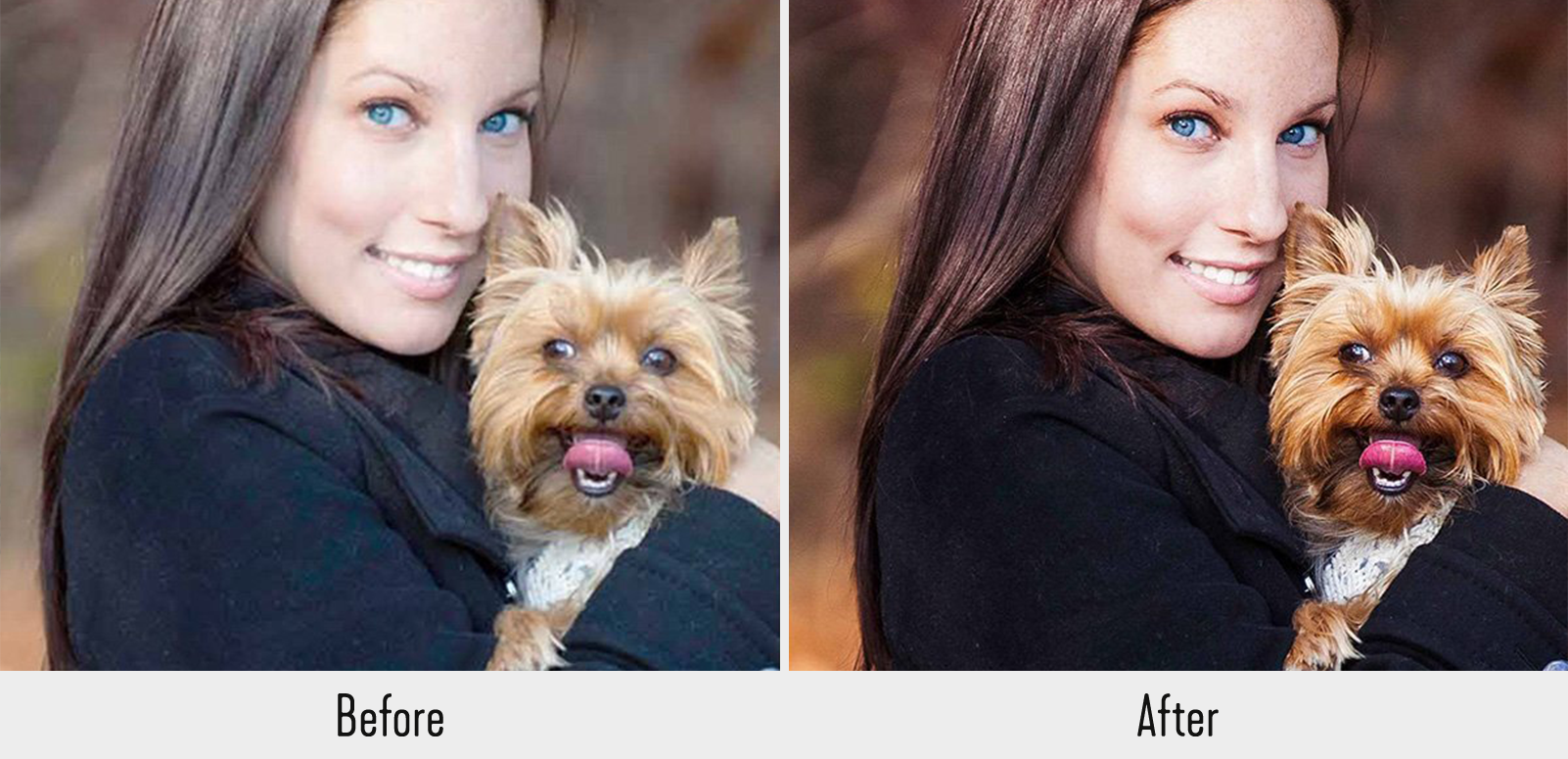 Many presets can radically change the look of your photo, but if you're just looking for a more subtle adjustment, consider Richness. This preset adds some contrast and warmth, helping to breathe life into your image without drastically changing the style.
Richness can be a great baseline to start your personal edits or serve as an adjustment entirely in itself for clients who want a clean and simple look. Try it on your newborn photography today!
Speed Up Your Editing with the Best Free Lightroom Presets for Newborn Photography!
Finding the right Lightroom presets for your photography is half the editing battle… and we've done that part for you! All you have to do now is download them and get to perfecting your newborn photography images.
Let us know what Lightroom plugins you love using in your newborn photography work in the comments below. Don't forget to sign up for our email newsletter and follow us on Twitter and Facebook for more photo editing advice, photography tips and WordPress tutorials.
Using WordPress and want to get Envira Gallery free?
Envira Gallery helps photographers create beautiful photo and video galleries in just a few clicks so that they can showcase and sell their work.