8 Best Lightroom Presets for Babies
by Brenda Barron on Dec 20, 2018
Are you a parent looking for the perfect selection of stunning photos to help you remember those important moments in your baby's life? Incredible photographs can help invoke the strongest feelings of nostalgia when mothers and fathers want to look back on the precious time they spent with their children in days gone by.
The good news for photographers is that Lightroom presets can help to deliver the impeccable visuals your clients are looking for. The only question is, which are the best Lightroom presets for babies?
There are hundreds of free options to choose from out there, which is why we've put together this article to show you:
If you don't have it yet, get Lightroom from Adobe's site here.
Let's get started.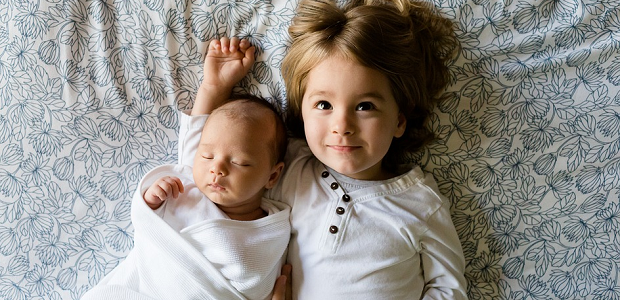 1. Color Print Film Emulation

Often, the best Lightroom presets for babies are filters that can saturate a photo and add life to that moment. Children are so full of vibrancy and life that it's important to have the right preset on hand to capture that incredible energy. Color Print Film Emulation is a selection of 18 presets that convert your child photography with greater brightness, saturation, and clarity.
Use these presets for images that you want to really pop with color.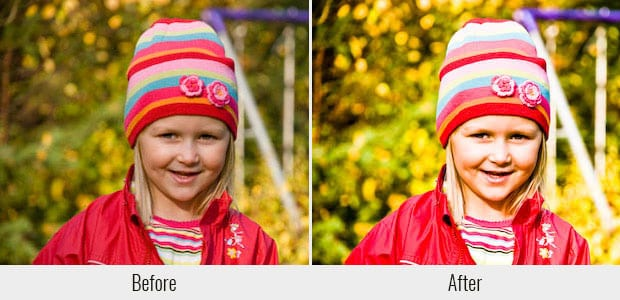 2. Desaturate Me
Sometimes, the best photographs of children and babies aren't the ones that have the highest color saturation. Desaturate Me is a Lightroom preset that removes some of the most glaring color depths from photographs to give your images a highly professional look. The filter makes each image look more dramatic.
Use this lightroom preset if you're looking for a way to tap into feelings of vintage nostalgia.
3. Silky Smooth Skin
Want to capture the appeal of that baby-soft skin on camera? You'll need a Lightroom preset that captures the natural radiance of the child. Silky Smooth Skin is a preset that seems as though it was built deliberately for babies. This preset adds light to an image while smoothing the skin to soften the appearance of the child.
Use this preset when you want to focus on the innocence and softness of a child in your photography.
4. Matt Kloskowski's Spotlight
Sometimes, the best Lightroom presets for babies are the ones that help to draw the eye to the right place in the image. Matt Kloskowski's Spotlight uses the Radial Filter effect in your Adobe Lightroom application to pull a spotlight to a specific area in an image. This means that you remove some of the surrounding noise from the photo and keep the focus where it needs to be.
Use this preset in images with complex backgrounds, to keep attention on the child.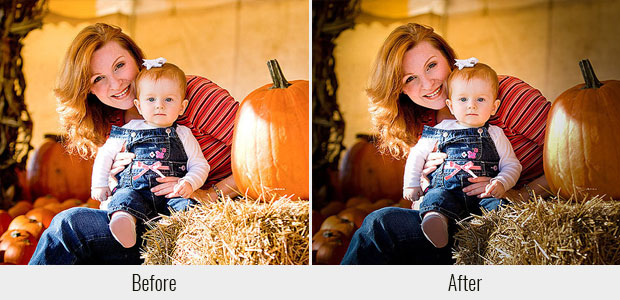 5. Rockwell Warm
This is another excellent Lightroom preset for photographers who want to bring nostalgia and depth to their images. The Rockwell Warm preset modernizes images and gives them an almost ethereal effect that helps to enhance the detail in every photo.
Use this preset when you're creating sharp, memorable images for your clients.

6. Realistic HDR
Editing family and baby photos to improve their impact doesn't mean just cranking up the saturation, or making the picture brighter. As any great photo editor knows, your images need to maintain their realistic edge if they're going to have the right appeal. Realistic HDR is a free preset for Lightroom that increases the dynamic range of your photos.
Use this preset when you're looking for an immersive and realistic image.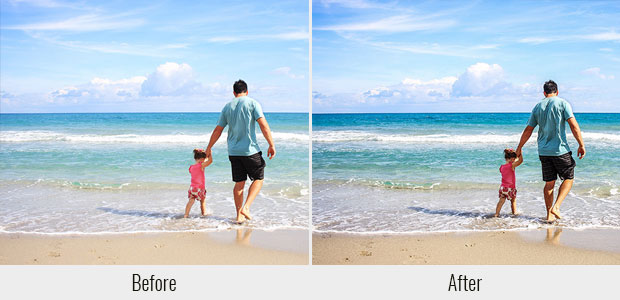 7. Silver Lining
Black and white photography effects can be incredible for drawing the right attention to memorable moments. The Silver Lining preset allows you to add a greyscale filter to your images that keeps the underlying visual bright and clear.
Use this preset when you're creating highly professional stand-out photos.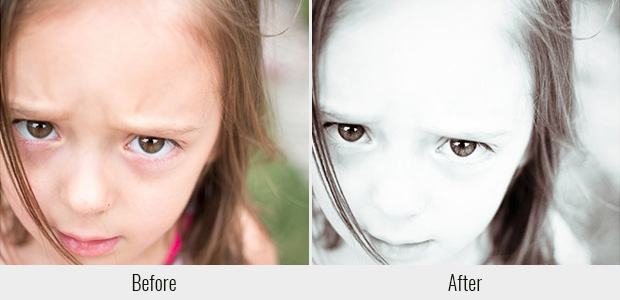 8. Sun Flare
One of the things that make children such a fantastic subject for photography is the natural radiance that seems to shine through them. When you're looking for the best Lightroom presets for babies, it makes sense to find a filter that takes advantage of that innocent glow. Sun Flare delivers an incredible warmth to your photography that really helps them to stand out.
Use this preset when you want to capture the innocence and warmth of the child you're photographing.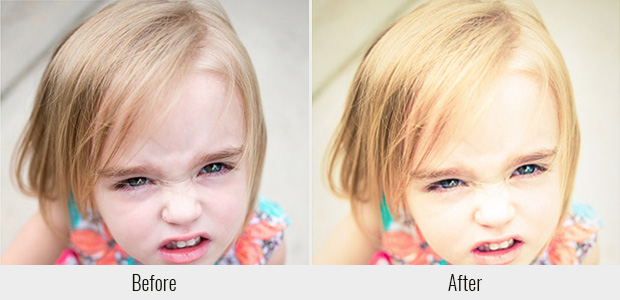 Installing Your New Lightroom Presets
If you're new to Adobe Lightroom, we've got you covered.
To add the best Lightroom presets for babies into your system, simply download the filters of your choice, and unzip the folders on your desktop. This will give you the .LRTemplate files.
Next, go to Adobe Lightroom and import your photos, then click on the Preset panel on the left-hand side of the application. You can right-click here to create a new folder.
Right click on your custom preset folder and click Import. From there, you can import all of your unzipped .LRTemplate files into the program.
There you have it! A perfect strategy for creating stunning baby photos in a matter of moments. Also, check out some of our other articles for more advice on running a photography business:
And be sure to follow us on Facebook or Twitter for more expert photography tips. Or, if you have your own favorite Lightroom presets that we haven't mentioned above, why not share them with us in the comments below?
Using WordPress and want to get Envira Gallery free?
Envira Gallery helps photographers create beautiful photo and video galleries in just a few clicks so that they can showcase and sell their work.