Envira Gallery Documentation
Documentation, Reference Materials and Tutorials for Envira Gallery
Do you want a simple way to play audio while showing photos in a lightbox? That's exactly what the Audio Addon for Envira Gallery allows you to do. This doc shows you how to let you add audio to individual galleries.
---
Requirements
Installation
Please follow our instructions on how to install and activate addons.
In this instance, you'll need to activate the Envira Audio Addon.
---
Setup
Step 1 – Create or edit your gallery
Your first step is to create a new gallery or edit an existing one. You can follow along with our documentation for creating your first gallery.
Step 2 – Choose your audio options
Next, navigate to the Audio tab.
Here you can configure your audio options. Each option will show a brief description of what the option does.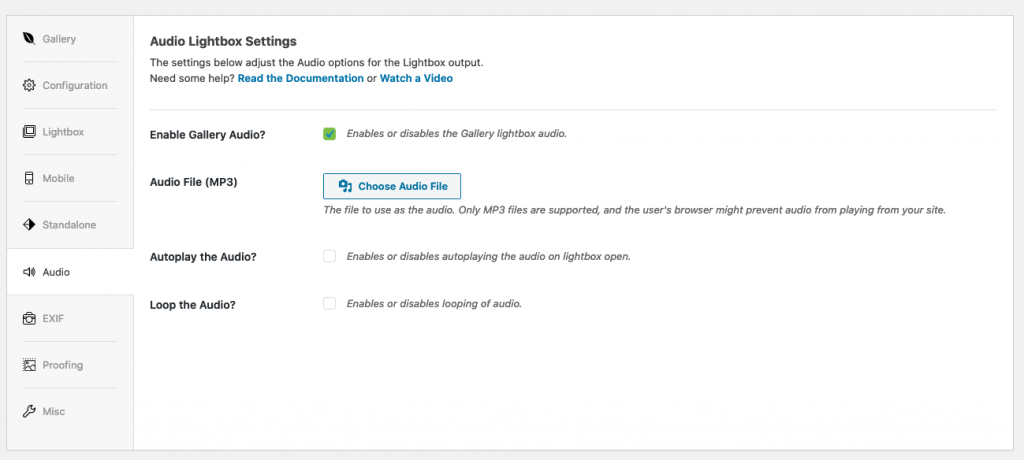 You will need to enable the audio and upload a file to get things started. You also have the option of allowing the audio to autoplay when the lightbox is opened, and if the audio should loop.
Step 3 – Select the lightbox option
You will need to enable the lightbox.

Step 4 – Publish or Update your gallery
Finally, click Publish or Update on your gallery to save the changes.
---
Operation
In the lightbox you will see a speaker icon that will allow you to play or stop the audio. Please note that the audio might not play on some mobile browsers and devices.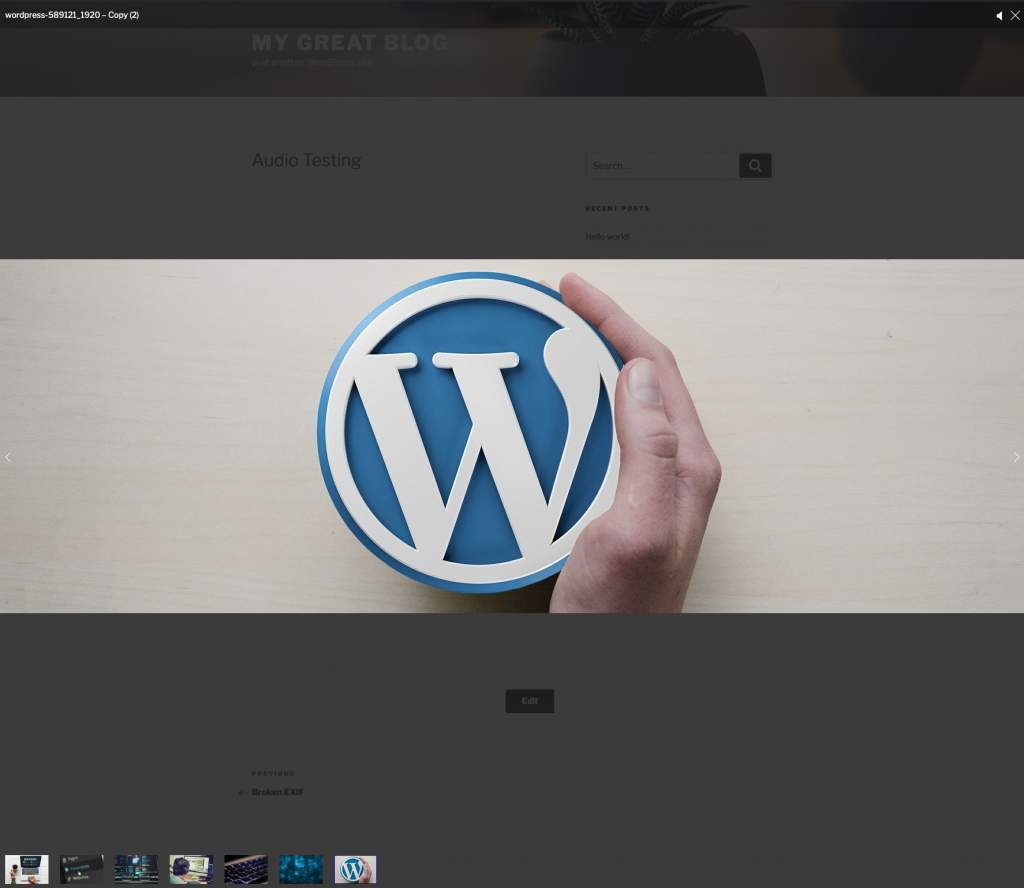 ---
FAQs
Q: What Format Of Audio Files Can I Upload?
A: You can upload MP3 files only at this time.
---
Q: Is There A Limit Of The Length of Audio I Can Use?
A: No. However keep in mind the longer the audio the bigger the audio file (and the page load and potential delay of loading an audio file while opening up the lightbox).