Envira Gallery Documentation
Documentation, Reference Materials and Tutorials for Envira Gallery
How To Add Image Counter to Album Lightbox
Would you like to add an image counter to your Envira Album lightbox? With Envira, it's as easy as the click of a button for your album's configuration. This tutorial will help show you how to add an image counter to your album lightbox.
---
Requirements
WordPress 4.9+
Envira Gallery 1.8.0+
Envira Albums Addon 1.6.0+
Setup
Step 1 – Create or Edit Your Album
Your first step is to create a new album or edit an existing album. You can follow along with our documentation for Envira Albums Addon.
Step 2 – Configure Your Album Lightbox Settings
Next, navigate to the Lightbox tab and select the Base (Dark) lightbox theme.
Just check the box for the Enable Image Counter?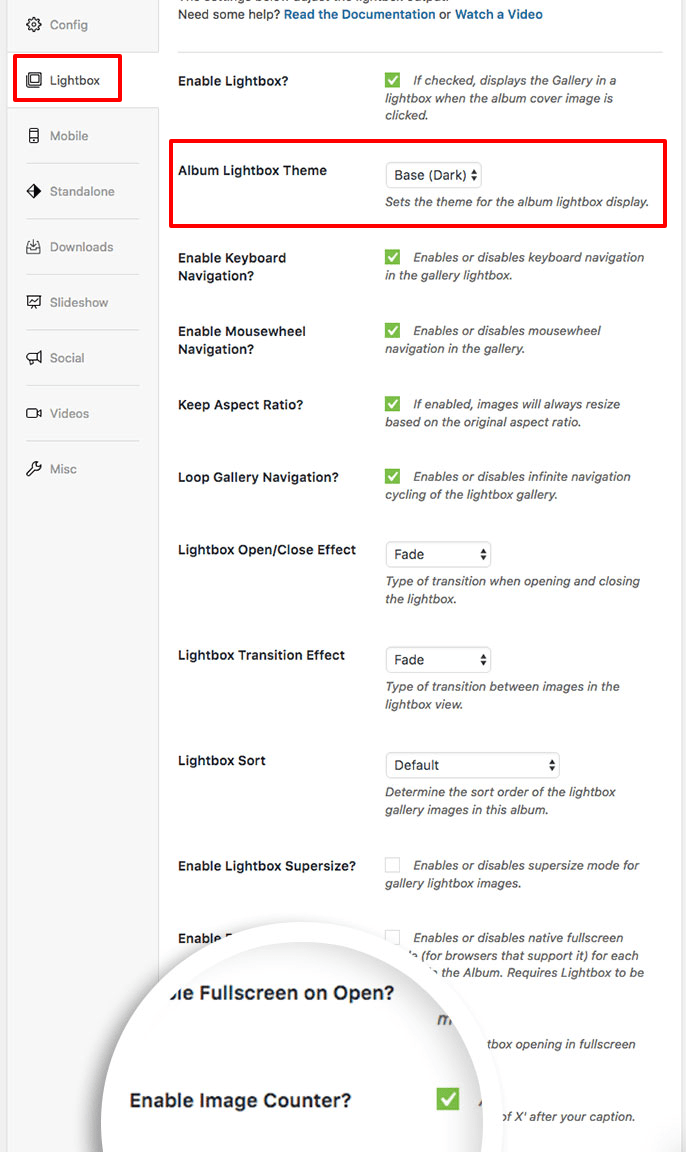 Step 3 – Publish or Update Your Album
Finally, click Publish or Update on your album to save the changes.
And that's it! You've successfully set up your album to use a lightbox image counter! If you'd like to see how to do this for galleries, check out our tutorial on How To Add Image Counter to Gallery Lightbox.
See a demo of the image counter for albums
---
FAQs
Why don't I see the option on my Lightbox tab?
A: This option is currently only available with the Base (Dark) lightbox theme. Please go to your Lightobx tab and make sure that your Lightbox theme matches the screenshot above.
---