Envira Gallery Documentation
Documentation, Reference Materials and Tutorials for Envira Gallery
Do you want to allow visitors to order and choose the photos they like? That's exactly what Proofing Addon for Envira Gallery allows you to do. This doc shows you how to let visitors choose gallery images or image options as part of a workflow or ordering process.
---
Requirements
Installation
Please follow our instructions on how to install and activate addons.
In this instance, you'll need to activate the Envira Proofing Addon.
Setup
Step 1 – Create or edit your gallery
Your first step is to create a new gallery or edit an existing one. You can follow along with our documentation for creating your first gallery.
Step 2 – Choose your proofing options
Next, navigate to the Proofing tab.
Here you can configure your proofing options. Each option will show a brief description of what the option does.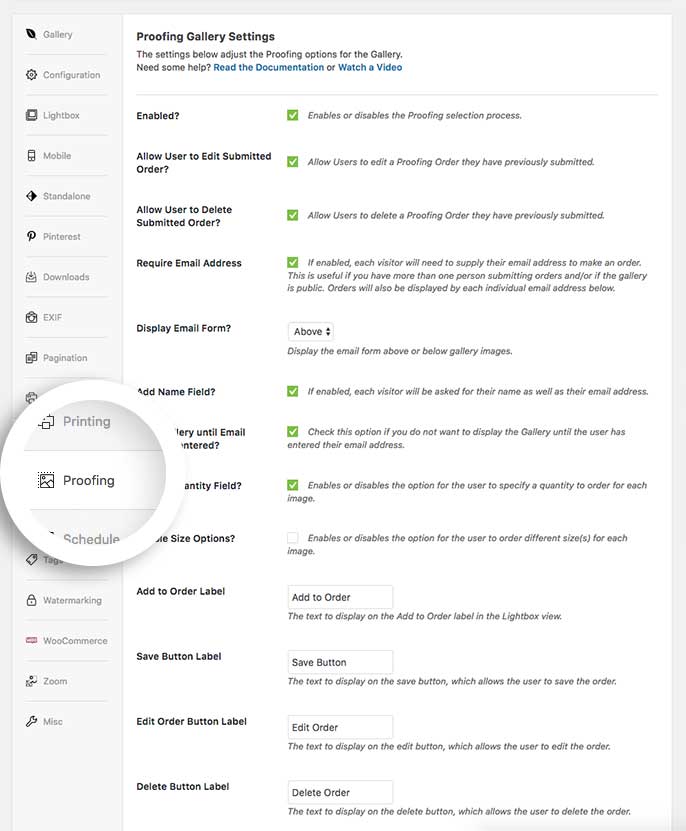 Step 3 – Select the lightbox option
In addition to the Proofing tab, you'll also have some options on the Lightbox tab to choose if you want to display the proofing form inside the lightbox.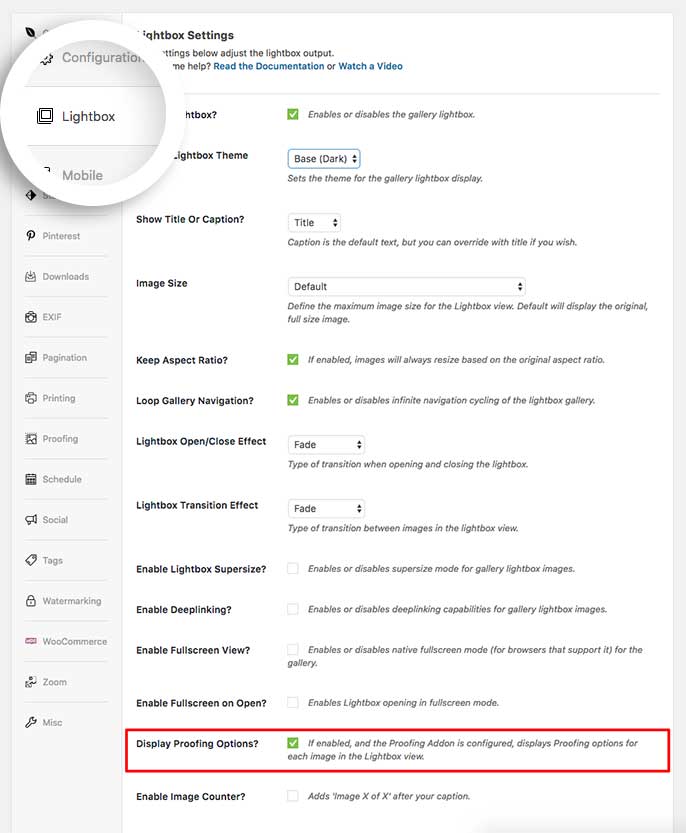 Step 4 – Publish or Update your gallery
Finally, click Publish or Update on your gallery to save the changes.
You'll now be able to see the EXIF data you've enabled on your Envira gallery!
Would you like to style your Envira Tags? Check out our article on How to Style the Tags List.
---
FAQs
Q: Does GDPR apply to my proofing gallery?
A:The only way the GDPR compliance rules may apply to you is if you're requiring the user to enter their email address when submitting an order. This stores the email address on the Orders section on the Proofing Tab of your gallery. If you're collecting email addresses for your proofing orders, we highly recommend you research the GDPR compliance regulations and make the necessary changes to your terms and conditions.
---
Q: Why don't I see the Proofing tab on albums?
A: The Proofing Addon is only for Envira galleries and not available for Envira albums.