Envira Gallery Documentation
Documentation, Reference Materials and Tutorials for Envira Gallery
How to Supersize Lightbox Images
The Supersize feature in Envira allows you to display lightbox images that fill the browser or device screen. Follow this guide to get started using Supersize!
IMPORTANT: With the release of Envira Gallery v1.5.8 the Supersize feature no longer requires a separate Addon.
---
Enabling Supersize
Create a new or edit an existing Envira gallery or album. Within the edit screen navigate to the Lightbox tab. Here you can toggle the Enable Lightbox Supersize option.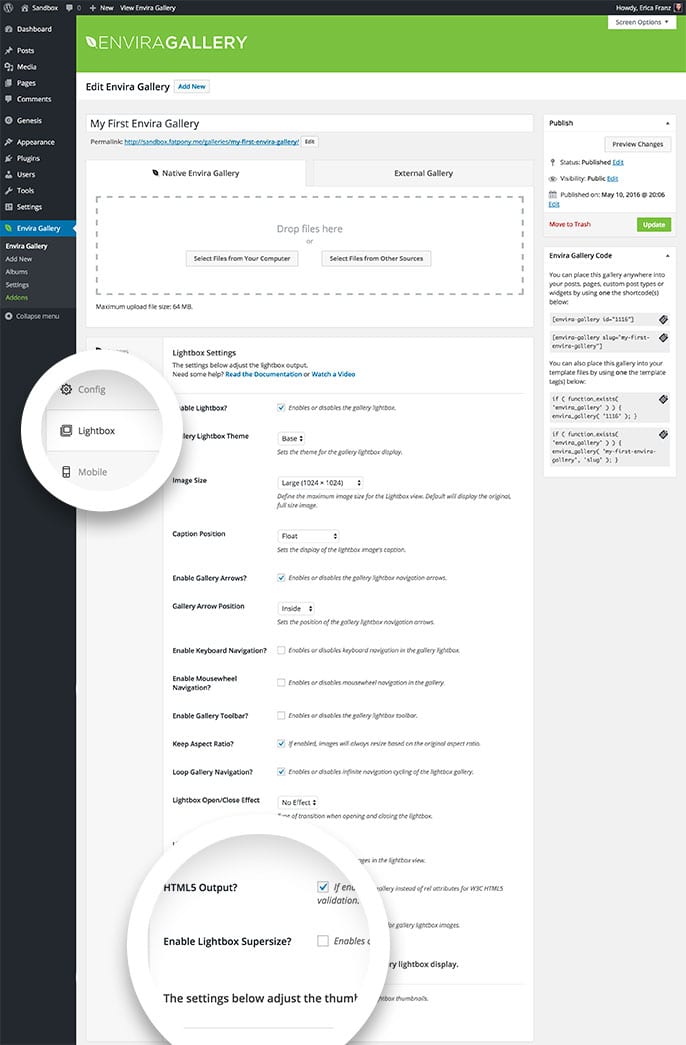 Once enabled you can view your gallery images in lightbox to see how impressively they appear in Supersize mode! The following example shows the lightbox view with supersize enabled and the thumbnails and the lightbox toolbar disabled: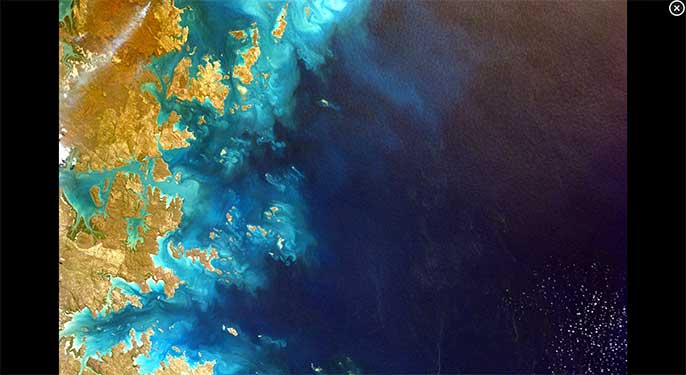 Awesome! You just supersized your gallery images using the Supersize feature in Envira!
---
FAQs
Q: How can I show images larger or smaller in Supersize?
A: In the Lightbox tab you can change the Image Size setting to load a different size in lightbox view. If you choose 'Default' then the original size of the image when it was uploaded will be used.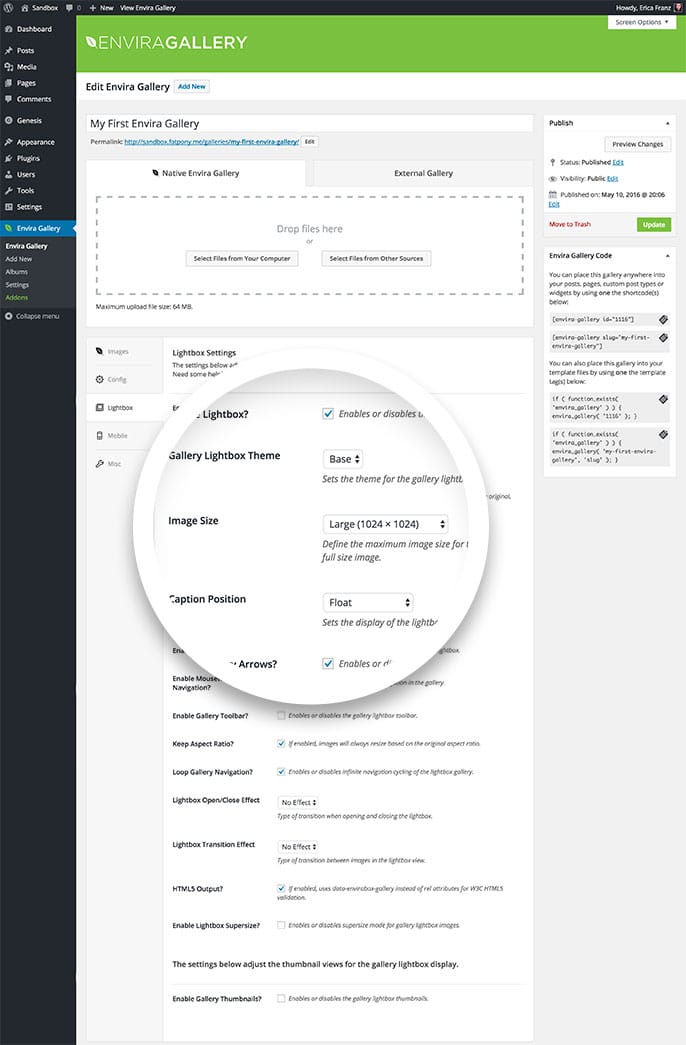 ---
Q: Why do I not see the Supersize option in the Lightbox tab?
A: Supersize is automatically selected for the Base(Dark) and Base(Light) gallery themes.
---
Q: Why does my video not display 'supersized'?
A: Please make sure that you have not enabled the 16:9 display option for the individual video(s) in your gallery. To confirm this option is disabled select the pencil icon for the individual item in the gallery edit screen and the option will appear in the lightbox that opens.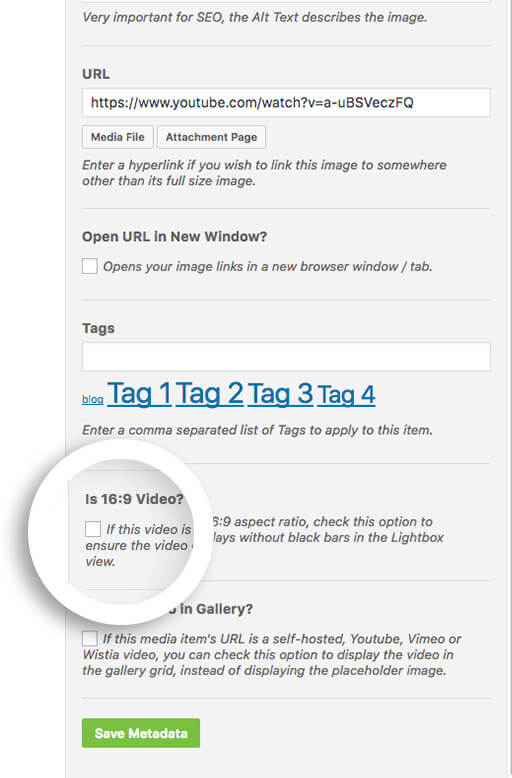 ---
Configuration Options
| Config Item | Description | Options | Programmatic Name | Programmatic Values |
| --- | --- | --- | --- | --- |
| Enable Lightbox Supersize? | Enables or disables supersize mode for gallery lightbox images. | Enable/Disable | supersize | 0,1 |