How to Add a Header Image in WordPress
by Waseem Abbas on Jun 17, 2016
Do you want to add a header image to your website? Photography websites and blogs can look striking with a header or "hero image" at the top. In this article, we will share how to add a header image in WordPress.
Add a Header Image to Your Website
The header image is a part of your WordPress theme. Not all themes have a header image, however.
Here are some WordPress themes from the official WordPress theme directory which will allow you to add a featured image header.
Besides these themes, there are also many other personalized themes available for download that allow you to add a header image in WordPress.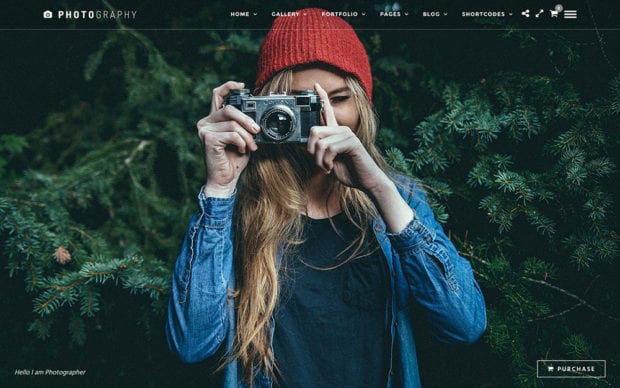 We highly recommend going with a theme that has the header image capability built in.
However, if your theme does not have header image capability and you really don't want to switch, you can install the Custom Header Images WordPress plugin to add header images to your blog. Just be aware that it may not be compatible with every theme.
For the purpose of this tutorial, we will be using one of the default WordPress themes with header image capability.
Once you've installed your theme, you can go to Appearance » Header to add your header image.
It will take you to the Customizer window. You can click on the Add New Image button to add the header image.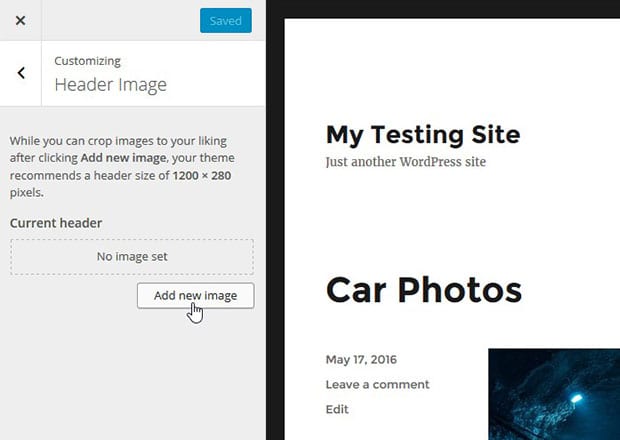 Then, a window will pop up that shows your Media Library images.
You can choose from a previously uploaded image, or drag and drop to upload an image from your computer. Then hit the Select and Crop button.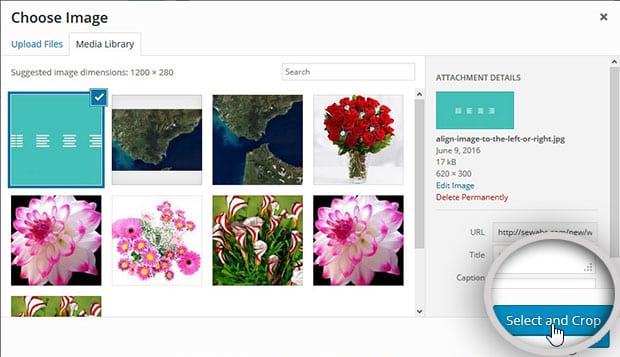 WordPress allows you to crop and resize your large header images as needed for your website.
However, if the image size matches the suggested dimensions (1280px x 280px) of the header image, then it will be uploaded as-is.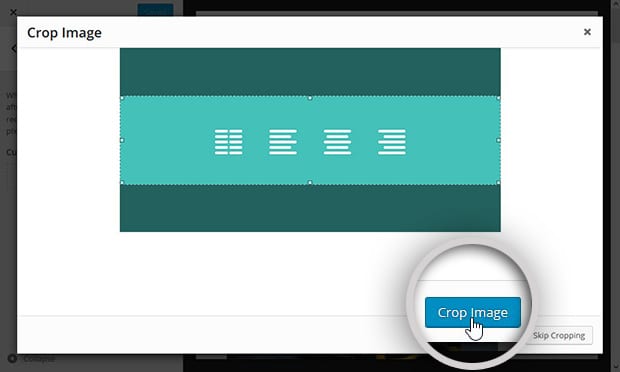 Next, go ahead and hit the Crop Image button.
Lastly, you need to click on the Save & Publish button to make the changes in WordPress. Your header image will now appear on your website!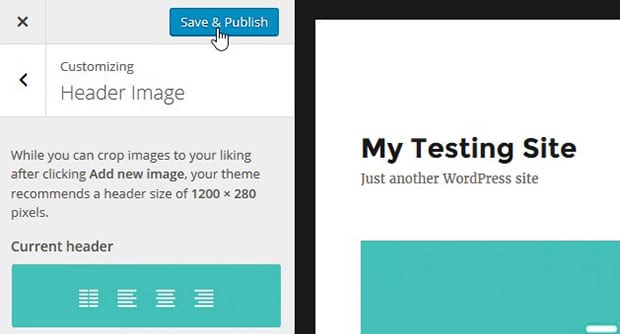 That's it! We hope this article has helped you to learn how to add a header image in WordPress. You may also want to check out our guide on how to create a WordPress favicon for your site.
If you like this article, then please follow us on Facebook and Twitter for more free WordPress tutorials.
Using WordPress and want to get Envira Gallery free?
Envira Gallery helps photographers create beautiful photo and video galleries in just a few clicks so that they can showcase and sell their work.