Beginner's Guide on How to Add Photos in WordPress
by Waseem Abbas on Jan 11, 2016
Did you just install WordPress and want to know how you add your photos on your blog? In this article, we will show you how to add photos in WordPress blog as well as how you can create a photo gallery in WordPress.
Let's first start with how to add photos in your blog posts and pages.
How to Add Photos in WordPress Website
First thing you need to do is to go to posts and click on the Edit button to edit the post/page where you want to add the photo. Alternatively, you can create a new post / page as well.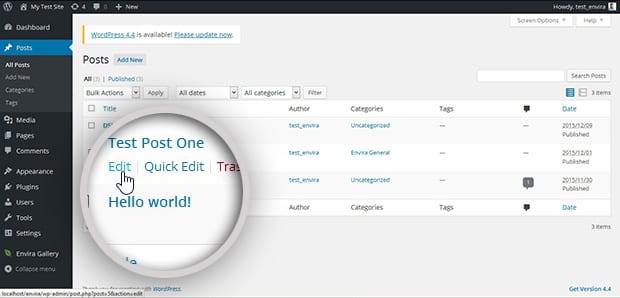 Next, move your cursor to the place where you want to add the photo and click on Add Media button on the top left corner of your visual editor.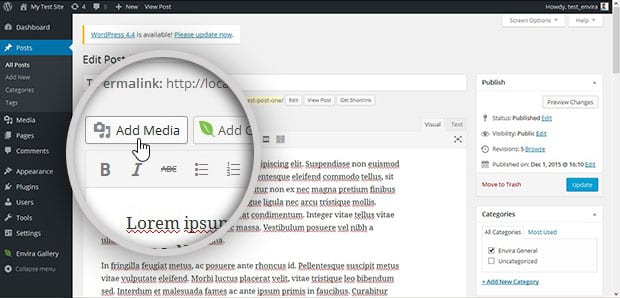 A window will popup that will allow you to upload your photos. You can either drag and drop the photo to this popup box, or use the upload button.
Once you have uploaded the photo, click on the Insert Into Post button located at the bottom right corner of the popup.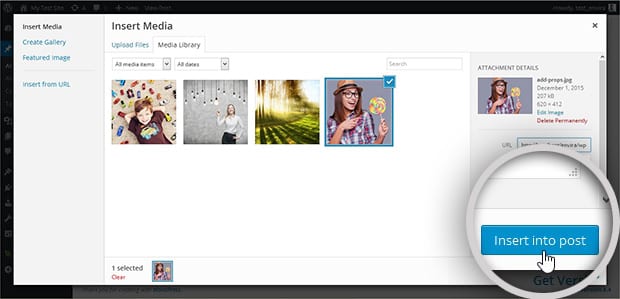 Your photo will appear in the post. You can add multiple photos in a post by placing the cursor where you want to include the image.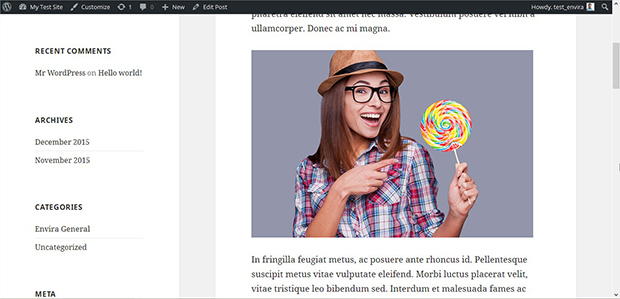 You can use the same process to add photos to your pages in WordPress. See what's the difference between post vs pages in WordPress.
How to Create a Photo Gallery in WordPress
Do you want to show multiple photos in one post or page? WordPress allows you to create a photo gallery with just a few clicks.
You can go to the post editor and click on the Add Media. From there select Create a Gallery.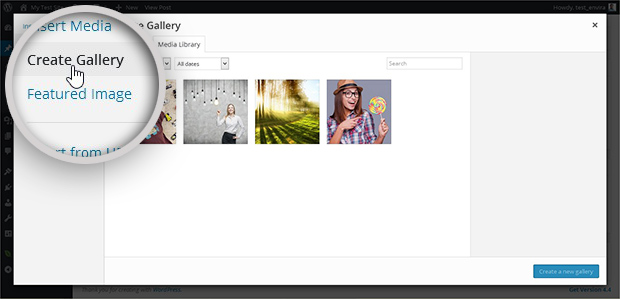 Drag and drop all the pictures you want to add in a gallery. Next, click on Create A New Gallery button at the bottom right corner of the popup.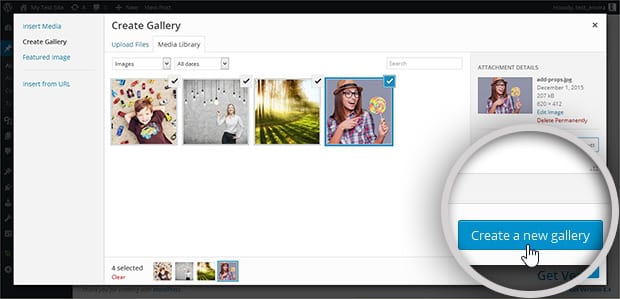 Another popup will appear to edit the settings of gallery images. You can give caption to all the photos individually, select the size, and more.
Once you are done with the editing, click on the Insert Gallery button.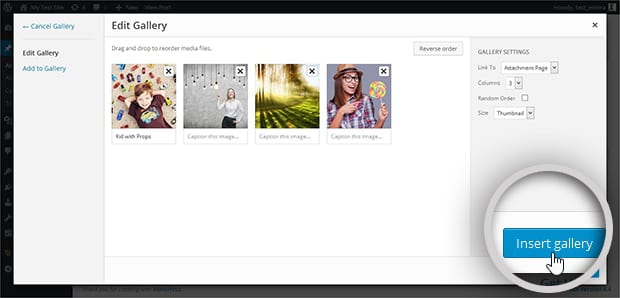 This is how your gallery will appear on the post.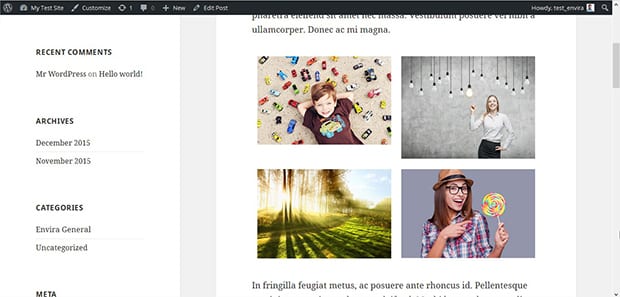 Now if you want to organize your photos in albums and group them by tags, then check out our guide on how to group photos and organize them in WordPress. You may also want to see our step by step tutorial on how to create a photography website in WordPress.
We hope this article helped you learn how to add photos in WordPress. For more advanced photo gallery features, take a look at the features we offer at Envira Gallery.
If you liked this article, then please follow us on Facebook and Twitter for more useful tutorials on photography.