How to Get Wedding Photography Clients From Twitter
by Waseem Abbas on Aug 24, 2017
Are you looking to get wedding photography clients from Twitter? It's good business practice to expand your reach and get clients from the social media sites. In this tutorial, we will share how to get wedding photography clients from Twitter.
Most wedding photographers get business through referrals and word of mouth, which can sometimes leave you without many clients. Having a site and promoting it on social media can open new ways to get more work so you can pick and choose the clients you work with.
To get wedding photography clients from Twitter, you'll need to follow these 4 steps:
Step 1. Create your wedding photography portfolio site with WordPress
Step 2. Set up a landing page for your new clients from Twitter
Step 3. Add the link of your landing page in your Twitter's bio
Step 4. Connect with the influencers on Twitter and promote your site
Ready to get started? Let's go!
Step 1: Create Your Wedding Photography Portfolio Site with WordPress
The first thing to get clients online is to create your wedding photography site. You need to display your portfolio online, so the visitors from other resources can see your photos.
Learn how to create a wedding photography portfolio in WordPress. We recommend you to create an image gallery with thumbnails using Envira Gallery. It is the best way to show your photos to your site visitors.
Step 2: Set up a Landing Page for Your New Clients from Twitter
Once your site is created, you should set up a landing page that is showing your wedding photos and has a call to action for your potential clients.
You should check this guide to learn how to create the perfect call to action with examples.
On this landing page, simply add a lead magnet that will help in converting your abandoning visitors into subscribers and customers.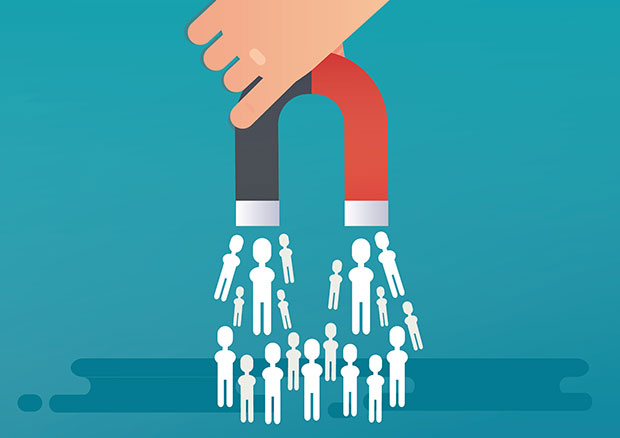 We also recommend you to run a OptinMonster campaign to learn more about your audience. You can create an optin on your site and track the visitors.
Step 3: Add the Link of Your Landing Page in Your Twitter's Bio
After creating the landing page, you need to add it to your Twitter's bio, so people who visit your profile will hit the link and see your site.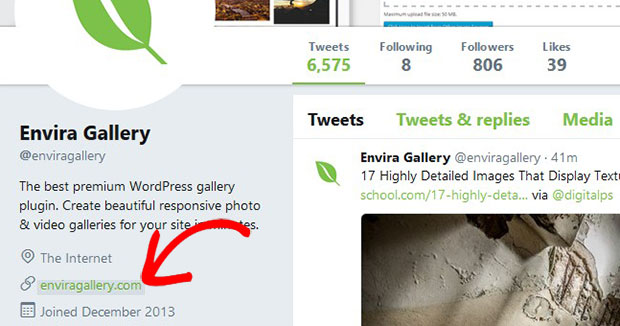 This traffic from other sources like Twitter is good for your website's search engine rankings.
Step 4: Connect with the Influencers on Twitter and Promote Your Site
Go ahead and share useful content on your Twitter profile. You should also connect with the top wedding photographers to grow your reach. It is recommended to get involved in conversations and promote your site.
See this example below for sharing the important and relevant article with your Twitter followers:
How to Choose the Best Web Hosting for Photographers? – https://t.co/IuJptpdLpG pic.twitter.com/mojoSvTjL5

— Envira Gallery (@enviragallery) August 7, 2017
Don't overdo the sharing as it can effect your credibility. You can schedule the posts on Twitter for the time when you find more people active in your connections.
We hope this guide has helped you to learn how to get wedding photography clients from Twitter. You may also want to check out our guide on how to get wedding photography clients using WordPress. In case, you are facing issues while creating your photography site, then you should check these 25 most common WordPress errors and how to fix them.
If you like this guide, then please follow us on Facebook and Twitter for more free wedding photography tips and resources.
Using WordPress and want to get Envira Gallery free?
Envira Gallery helps photographers create beautiful photo and video galleries in just a few clicks so that they can showcase and sell their work.