Photoshop Text-Editing Made Simple
by Alec Druggan on Aug 23, 2019
Do you want to implement text edits in your photographs? Adding, editing, or changing the text on an image allows for a lot of creativity. This allows you to embed messages, create advertisements, or add a watermark to your images. Here are some of the easiest ways to edit text in Photoshop CC from Adobe's Creative Cloud.
This fast tutorial aims to teach you the basics of editing words and language in Photoshop CC. Photoshop CC is a fantastic program that allows you to edit text, but you can take a look at several Photoshop CC replacements here.
Adding text is a fun and useful tool to add to your image editing roundhouse, and I hope that you find some great future applications for image editing in Photoshop CC
We are going to be going over the most common word-based editing tasks in Photoshop CC. Common text editing tasks in Photoshop include:
Implement on an image
Remove in an image
Replace in an image
These are the key steps to editing text in Photoshop.
Implementing New Text on an Image
You have an image, and you want to add something to that image. You may want to advertise your brand, your photography, or something else. The first thing you want to do is open the image in Photoshop.
Now that you have the image open, select the Horizontal Type Tool by pressing T or left-clicking it in your tools window. Here is the image that I will be working on: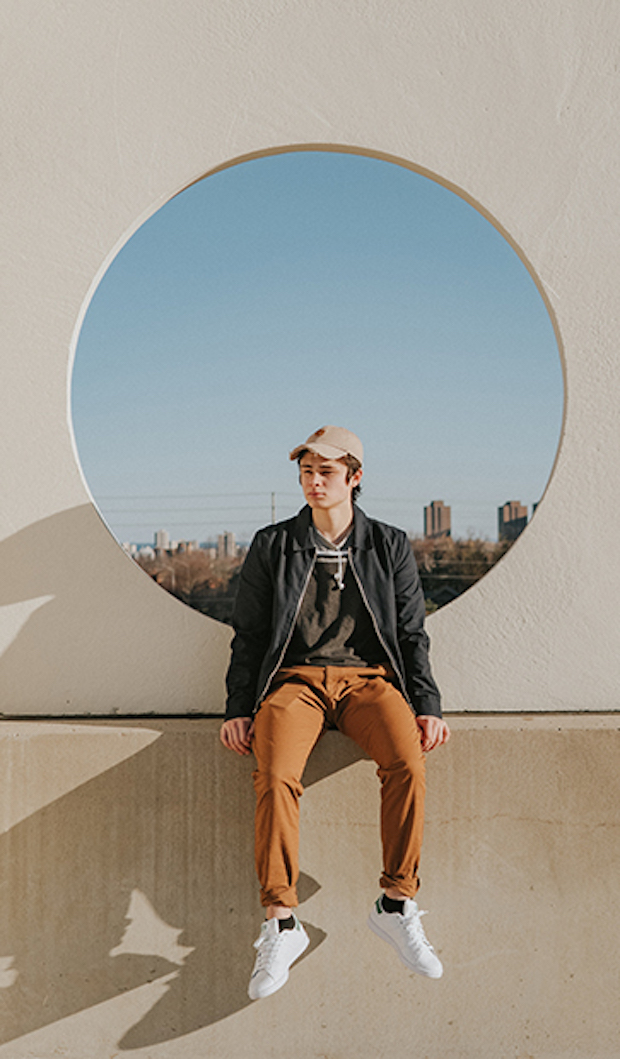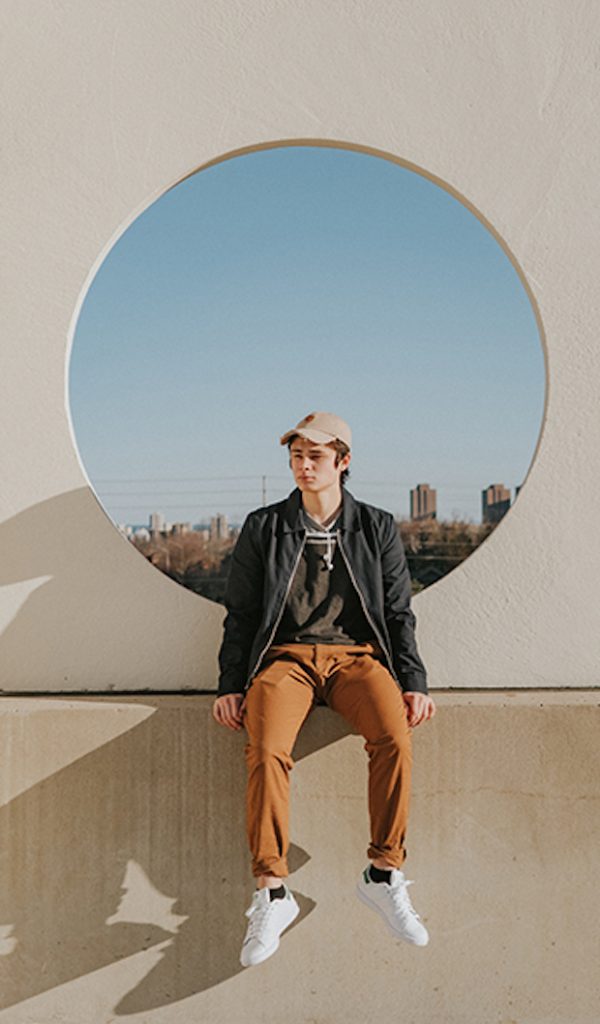 First of all, you must understand where to place your text. Following common rules of Photography, such as the Golden Ratio, the Rule of Thirds, or any other rule will allow you to place your desired language more professionally. The first thing I will do is add a Guide Layout.
(I recommend finishing the rest of your editing before adding these creative edits).
Creating A Guide Layout
To create a New Guide Layout, simply go to View >> New Guide Layout…, and create one. The column and row parameters differ depending on what you are trying to accomplish, but I chose three rows and three columns without a gutter to give me a typical thirds layout.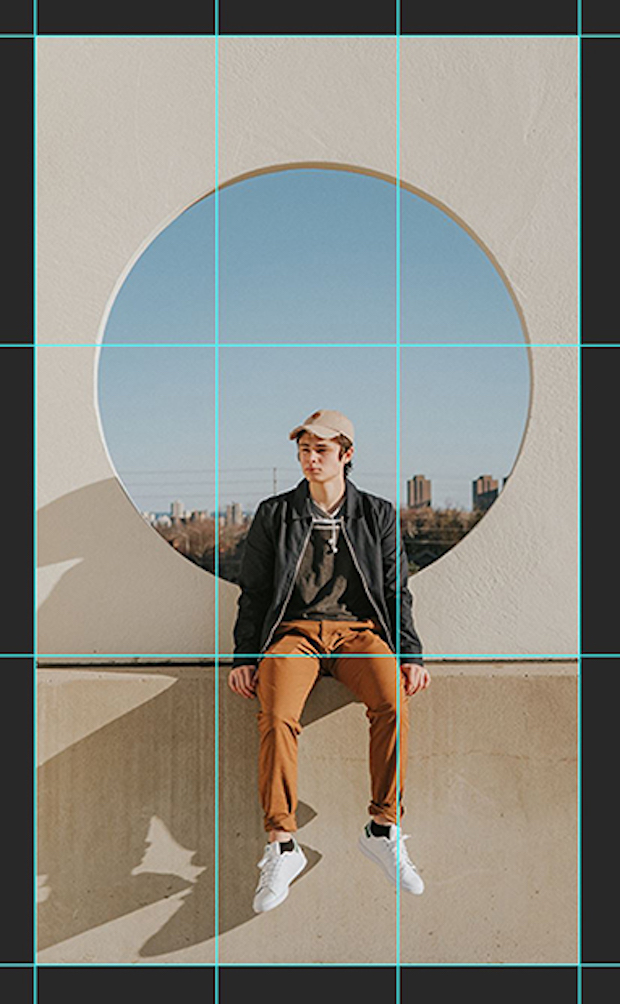 Once I have established my Guide Layout, I can use these guides to choose where my chosen word is going to go. The phrase I am going to be implementing into this image is going to be the word "Dream", in a very bold white font. Here is a blog post by Waseem Abbas that explains how to edit the color of your font.
After you have added text using the Horizontal Type Tool, you will likely need to make several changes to it. Some of these changes can be:
Changing the font
Refashioning the "effect" of a font
Altering size
Moving the text
To change the font of the text, have the text highlighted and select a different font from the drop-down menu present while using the Horizontal Type Tool. If the font that you want is not shown, you may need to import that font. Here is a simple tutorial on how to import fonts into Photoshop.
Changing the size or effect of a font is a very fast and similar process. Simply have your text highlighted and change either of the options. To highlight text, make sure you have the font layer selected, and are currently using the Horizontal Type Tool. Now, drag the tool over the text, and it should highlight itself.
Moving and Changing Words
Using the Move Tool by pressing V or selecting it in your toolbar will allow you to make slight movements. If you want to position text exactly on a guide, using the snap to option in Photoshop is a great way to align your text perfectly. To enable Snap to, simply go to View >> Snap or View >> Snap To. Finally you can use the Move Tool to move the text perfectly snapped to a guide!
Here is where my image ended up after these quick edits. I made my font incredibly bold but used a tighter and smaller font to achieve the look I wanted. I made sure that my writing was on a third as well as centered in the circular portion of the image, to allow for the clean look that I set out to accomplish.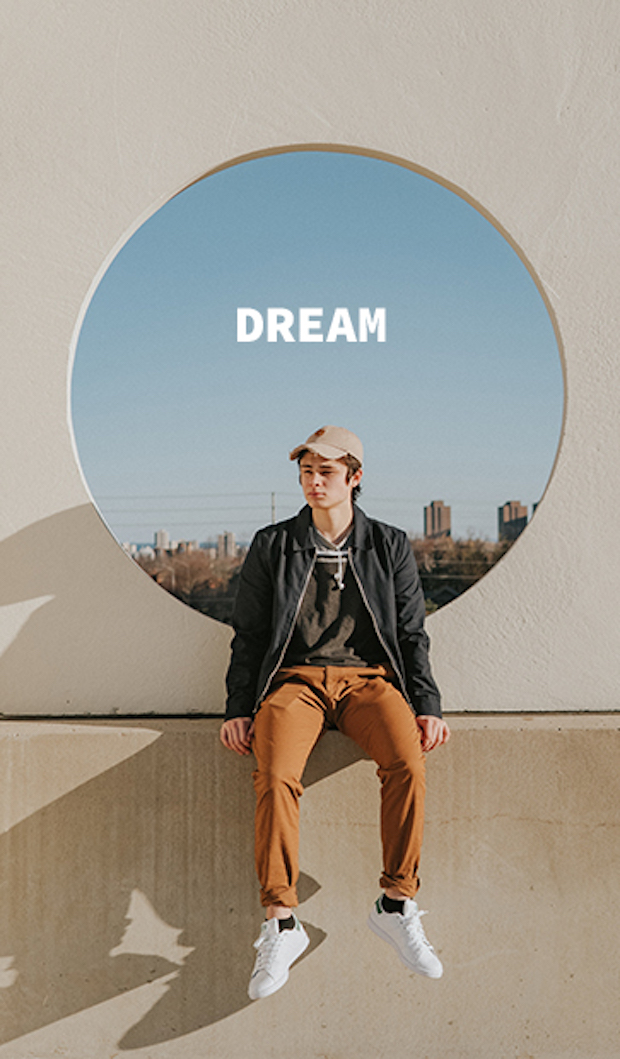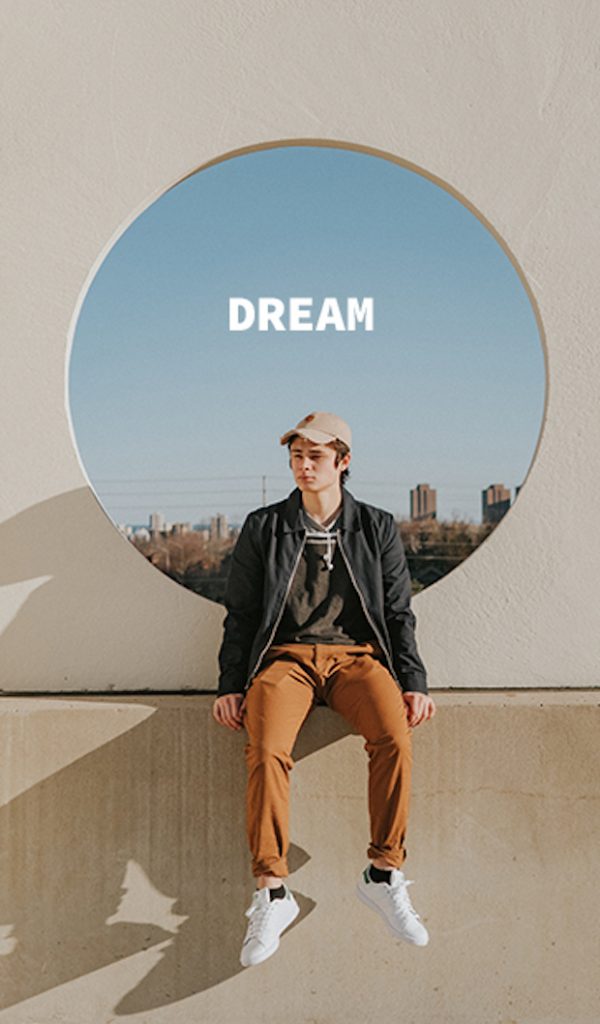 It takes a little bit of tinkering to get your image where you want it, but it is worth it making sure all your editing is as perfect as you can get it.
When choosing things like color and font, it is very important that you understand how you are communicating your choice. Learning the basics of color and typography is a great way to start learning about the big world of design.
A great tip for Photoshop CC is to use your text layer with a blend mode. Blend modes can be found in the drop down menu above your layer panel. In the blend mode drop down, you can choose a variety of blend modes, such as an overlay or subtraction.
Using one of these blend modes you can easily add text to an item, such as a shirt or cup, or add texture to text and increase its fluidity with an image. You should have familiarity image editing with blend modes!
Removing Text From an Image
Is there a logo, a brand name, or something else distracting you? How about a piece of text you want to replace with something drastically different? In this section of the tutorial, you are going to learn how to remove text in Photoshop. In the next sections, you will learn how to remove and then replace text.
Removing text in Photoshop is very similar to the removal of anything in Photoshop. The main three methods are the Spot Healing Brush, the Clone Stamp Tool, and Content-Aware Fill.
Small Text Removals
The Spot Healing Brush is a very simple tool that allows you to draw over an area and will attempt to remove what shouldn't be in that area. This is especially useful for smaller pieces of text. To use the Spot Healing Brush, simply select it from your toolbar or press the J key.
Learning your keyboard shortcuts will make you a blazing fast photo editor!
For medium-sized areas, the Clone Stamp Tool allows you easy removal of chunks that cannot be easily removed with the Spot Healing Brush.
Select the Clone Stamp Tool by pressing the S key or selecting it from your toolbar, and then select the background with which you want to replace text by holding the Alt key and left-clicking the background. Then simply paint the background over the text.
Large Area Text Removal
The Content Aware Fill tool is basically a big version of the Spot Healing Brush, which allows you to replace an entire area using Photoshop's built-in algorithms to figure out what should be in that area instead.
First, select your text using one of the many selection tools in Photoshop, such as the Lasso tools, Marquee tools, or Quick-Select tools (L, M, and W keys respectively).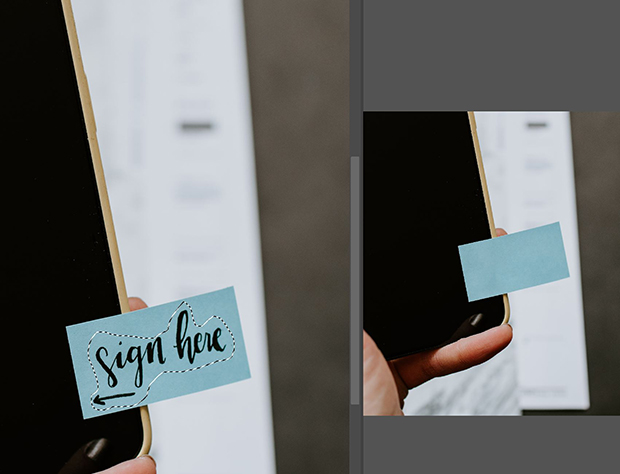 Once you have created a selection around your text, go to Edit >> Content Aware Fill, and a new window will pop up allowing you to choose what areas of background you want to use. Using the brush, choose what areas you want to select from until the text is correctly replaced, as shown to the right.
Make sure you are saving your layered document as a PSD file so as not to lose any work! A PSD file will remember each layer and what was on it, so you don't need to do any messy editing to get back to where you were before!
Replacing Text in Photoshop
Replacing text in Photoshop is the combination of the prior two illustrated techniques. Taking the original text and replacing it with brand new text requires two steps: Removing the original text, and adding new text.
So, you can now combine the two steps you learned in this tutorial. Even when using similar text, completely replacing the text with new text is a more efficient way of perfecting your end product.
As a result, you can choose new formatting, spacing, fonts, boldness levels, and textures for your new text. You can also import PNG files and use them to edit things such as PDFs, adding in electronic signatures easily.
Hence, to replace text in Photoshop, just follow the previous two steps of this tutorial! Certainly, practicing these new skills will allow for even more in-depth text editing.
Best Tutorials
What is the best tutorial for editing text in Photoshop CC?
Maybe you want to learn exact styles and methods through some tutorials Tutorials are a great way to learn new things, and trying out a variety of them will allow you to become more comfortable with these tools as you practice.
Here are several tutorials you should try, just to challenge yourself to become better at editing text in Photoshop. Text effects can be made in variety of ways, so what do you think is the best tutorial for editing text in Photoshop CC?
There are several great ways to incorporate text editing in more artistic or visually impactful ways to support your narrative.
Great Professional Tutorials for Text Editing
Another great way to display your photographs is in a book or magazine. Learn How to Create a Book Design Template in Photoshop if you're interested in making a photo book.
Every photographer should have their own custom business cards. This is incredibly useful for all photographers and other business people. Having a fresh clean business card is a good start to getting new clients!
If you'd like to learn how to create a Typography Portrait in Photoshop, check out this post on our blog for a comprehensive tutorial.
You can download Adobe Creative Cloud suite for a monthly fee if you don't already have Photoshop on your computer.
If you found this blog post and tutorial enjoyable or helpful, feel free to follow us on Facebook and Twitter for more free photo editing tutorials.
Using WordPress and want to get Envira Gallery free?
Envira Gallery helps photographers create beautiful photo and video galleries in just a few clicks so that they can showcase and sell their work.