14 Best Photo Editing Software for Photographers
by Waseem Abbas on Aug 16, 2018
Are you looking for a professional photo editing software for your photos? Editing your photos before uploading on your photography website is essential. In this guide, we will share the best photo editing software for photographers.
Why You Should Edit Your Photos?
Editing your photos not only brings out their beauty, but it also helps in reducing the file size, so your WordPress site will be fast and your search engine rankings will improve.
Having an intuitive and easy to use photo editing software can help you edit your photos quickly and take them to the next level.
Let's take a look at some of the best photo editing software available online.
1. Canva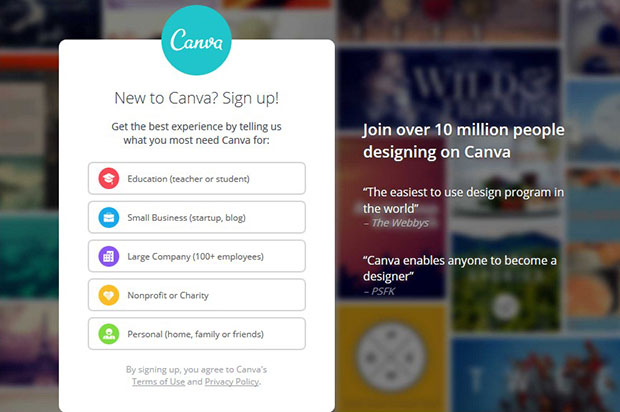 Canva is a simple graphic design software with a large number of users online. It comes with multiple photo editing tools and products.
You can also download Canva on your mobile phone and edit instant photos. The Canva Marketplace has tons of templates, photos, cards and icons that makes your life easy in creating the visual content of your site or blog.
2. PicMonkey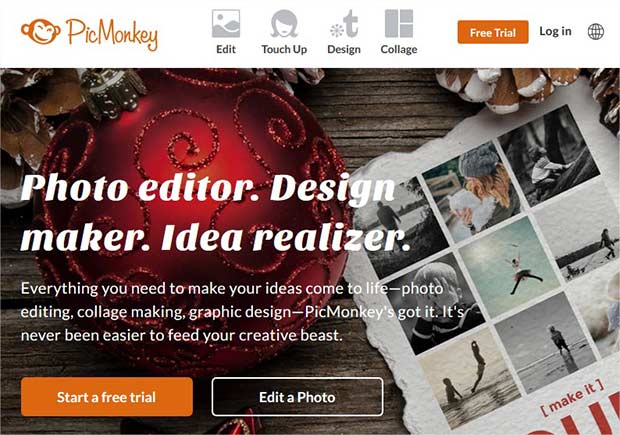 PicMonkey is a complete graphic design package that allows you to edit photos, make collages, touch up, crop and more. It will help you develop your design skills and bring out your creativity to easily edit the images.
You can also print photos, cards, canvases and more from PicMonkey directly.
3. Gimp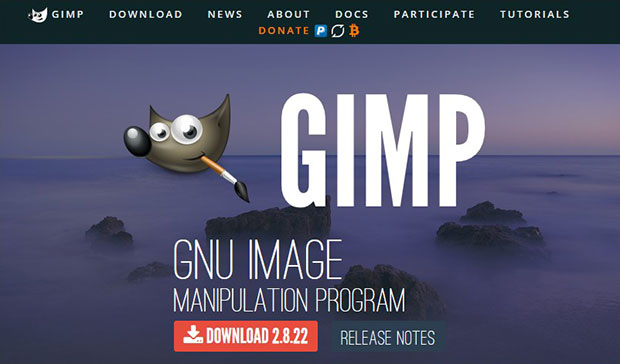 GIMP is a free professional photo editing software. It is easy to download and install on your computer. GIMP has multiple features which helps you with retouching photos, photo composition, picture enhancement and built-in file manager. You can also create image authority with GIMP.
It works great on Windows, Mac, and Linux operating systems. You can edit photos of all formats using GIMP.
4. PhotoScape

PhotoScape is another free and fun to use photo editing software. You can edit your photos with its simple tools. It allows you to create presets on your toolbar to edit your images faster.
PhotoScape can also create slideshows and animated GIFs for your photos. It has features like color picker, RAW to JPG converter, face finder, and more.
You can also resize, combine, batch edit multiple photos, split photos into pieces and do a lot more with your images in PhotoScape.
5. Fotor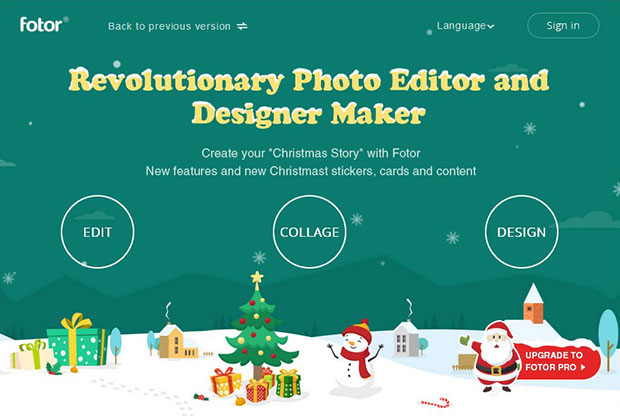 Fotor is a famous cloud-based photo editing software. You can use its free desktop version with the all the features that are available on its online photo editing version.
You can check the effects on your photos with scalable editing option. It has a simple to use interface which allows you to open RAW files and combine images in layers.
The cloud-based software allows you to save the incomplete designs for future editing, so you can start from where you left the work.
6. Pixlr Editor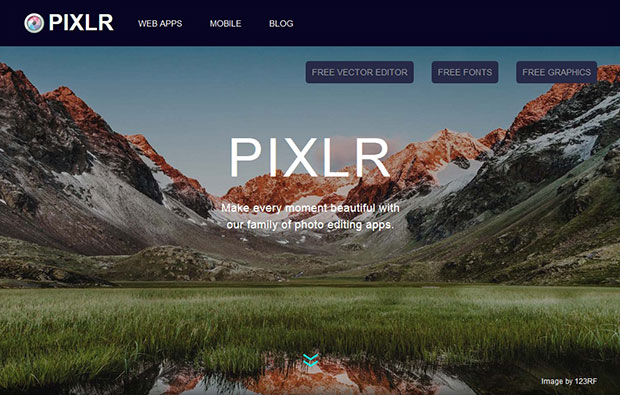 Pixlr Editor is the online photo editing software. It has a desktop app. You can download and install it on your computer. It's also available as an Android and iOS app for editing photos on your phone.
Pixlr empowers you to edit photos like Photoshop. You can add your image to the blank canvas and add filters for effects that give impressive results.
7. Photo Editor by Aviary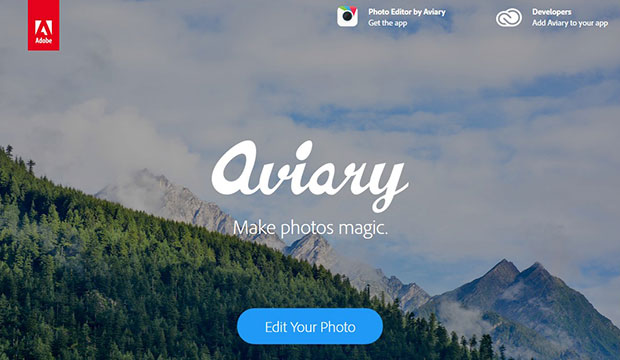 Aviary is an app that works like magic to edit the photos swiftly. It has the best and powerful tools that helps you in creating beautiful photos in no time.
The Aviary app allows you to focus on minor details like tooth whitening, removing skin blemishes, face adjustments and more.
8. Paint.NET

Paint.NET is an image editing software with amazing interface designed for creative thinkers to develop beautiful photos. It has the options like unlimited undo to your edits, add effects and work on layers.
There's a range of powerful tools by Paint.NET that allows you to edit the photos easily.
9. On1 Perfect Effects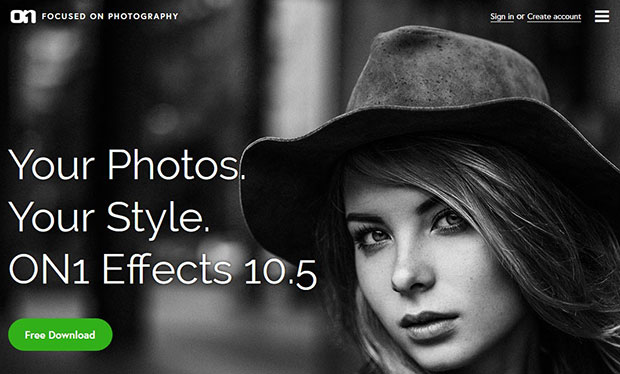 On1 Effects is a complete photo editing software and you can use it for free.
It's easy to download and install, and you can use it on any operating system. You will get 170 effects with photo editing, brush, and masking tool. It also has an addon available for Photoshop, Lightroom, and Aperture.
10. Snappa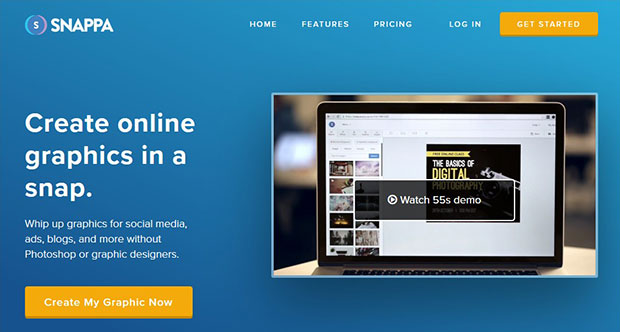 Snappa is an online graphics and design software to edit the photos for your social media sites and blog. You can change the image dimensions, add effects and more on the go.
It has a drag and drop option to quickly add the photo and edit it online.
11. PortraitPro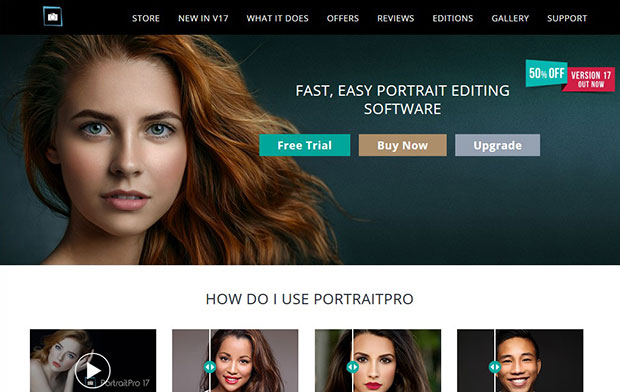 PortraitPro is a professional image editor for portraits. It allows you to edit the skin tone, fix wrinkles and blemishes on face, add eye shadow, balance the blush and a lot more.
The other effects like lighting are really necessary for any portrait. You should also check out this guide on photography lighting.
12. Inkscape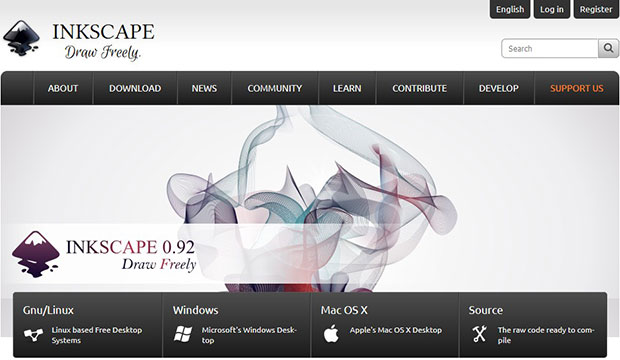 Inkscape has tons of editing tools for photos. It is free to use. Some of the key features include object cloning, copy/paste styles, color picker, multiple text entering formats, calligraphy tool and more. It works great with all formats.
Inkscape comes with great effects to edit and brighten your photos. You should also check out this guide on best image formats and their features.
13. Adobe Lightroom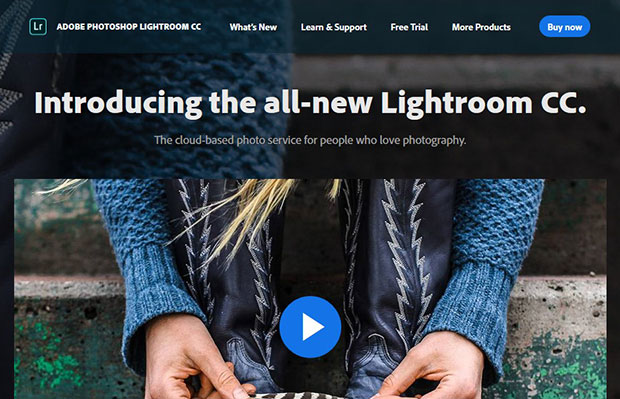 Lightroom is a professional photo editing software. It has loads of features to edit your photos in detail. You can use it to edit images of any format with Lightroom.
It syncs with your devices, so you can save your work and open up from any other computer to continue edit the photos.
If you are using Envira Gallery, then you should check out our Adobe Lightroom to WordPress integration.
14. DxO Optics Pro 10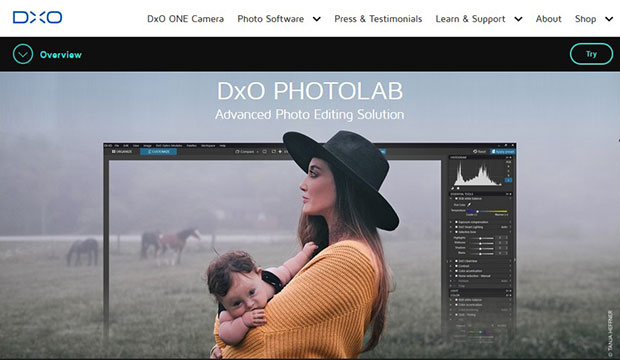 DxO Optics Pro 10 is an extraordinary photo editor. It converts your RAW images to JPG very smoothly. It works great with all operating systems.
We hope this guide has helped you to find the best photo editing software for photographers.
You may also want to check out our other popular guides:
Top 12 Places to Sell Photos Online and Make Money
How to Sell Stock Photos with a WordPress Plugin or Theme
117 best free Lightroom presets that you will fall in love with
14 Best Photo Editing Software for Photographers
SEO for Photographers: 31 Steps to Rank Your Photos in Google
If you like this guide, then please follow us on Facebook and Twitter for more free photography software and resources.