5 Best Free Stock Illustrations
by Alex Coleman on Feb 6, 2020
Are you looking for the best free stock illustration to use on your website, business card, photo site or publication?
There are important differences between vector and raster illustrations that can greatly affect how your final product looks. As a result, choosing the best available raster graphics and vector graphics can make a huge difference in how your work looks.
This article will show you:
The differences between raster illustrations and vector illustrations
The pros and cons of using stock illustrations
The best uses for stock illustrations
The best free stock illustration sites
You can do so much with vector and graphic illustrations. Whether you need free images as placeholders in a blog post or want to license a vector illustration for use in a logo design, choosing the right graphics for the job is important.
Unlike regular photos, illustrations are produced in one of two forms, either rasters or vectors. Understanding the difference between these types of illustrations is a key part of making an informed decision when choosing your graphics.
The Differences between Raster and Vector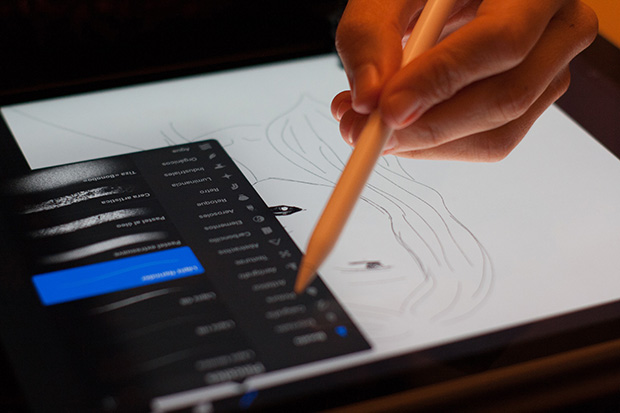 Vector graphics and raster graphics have a few important differences that you should consider when choosing the right graphic for your task. First, let's talk about raster images.
Raster Illustrations
Raster images are composed of pixels, which are small, colored squares arranged in a grid. When assembled together in a matrix, these pixels create a seamless image that appears solid. That is, you can't see pixels in a raster image unless you zoom into the image very closely.
The term "raster" originated as a way to talk about the way that old tube TVs worked. You see, those televisions used parallel colored lines to depict images on the screen.
Now, rasterized images are much more common than vector images. In fact, digital photographs and scanned art are both common forms of raster images.
When you take a picture with your camera, the camera's sensor records that image information at a certain resolution, which corresponds to a number of pixels. That's what the megapixels in a 20 megapixel camera refer to: 20 million pixels make up the image the camera captures.
So, in order to capture your photo, your camera breaks the image up into a series of tiny colored boxes, or pixels. Because these pixels are so small —and because there are so many pixels in each photo — they capture all the detail presented by the lens in high-quality photos, including things like lens aberrations.
Pros of Raster Illustrations
You'll find that most high-quality raster images comes as JPEG files. JPEG is a common file type used by cameras that computers and web services can easily understand. Because they're so widely received, JPEGs are super easy to work with. Most computers, phones or web service will work with JPEG raster illustrations.
And, JPEGs are a breeze to edit! Simple programs like Paint and professional image editing tools alike will all process JPEG files. That means that, no matter your photo editing system, you'll be able to tweak your illustrations to your liking.
Cons of Raster Illustrations
Of course, raster graphics do have a few downsides. Since raster images limit you to the file's original resolution, changing the size of your raster illustration can reduce visual quality.
Think about it in terms of pixels: your raster image's pixel count, or resolution, is finite. When you enlarge the image, your computer creates more pixels to make the photo bigger, but it can't create more information. Instead, the computer just "guesses" what color to make the new pixels you've asked it to make.
While recent algorithms have gotten better at "guessing," enlarging raster graphics too much results in blurry images. The same can even happen when you shrink an image. When you make a raster image smaller, you ask the software to discard pixel information. Either way, the software can't fill in the gaps.
Raster illustrations work best for photos, scans of art pieces or even very detailed graphics. Common image file formats include .JPEG, .BMP and .TIFF. While you'll find many programs capable of working with these high-res images, Adobe Photoshop, Microsoft Paint, Pixelmator and Affinity Photo are the most popular.
Vector Illustrations
Vector illustrations have their place in your workflow, too. Vectors present a very different approach to depicting visual information. Instead of defining each individual value of an image in a pixel grid, vector illustrations use mathematic formulas to describe what the image should look like.
So, vector graphics, unlike bitmap images, don't rely on pixels. Instead, they represent their data as things called geometric primitives. It sounds complicated, but it doesn't have to be.
Let's pretend we're looking at a blue circle. If that blue circle were a raster illustration, it would be made of tiny square pixels in varying shades of blue. If, on the other hand, that circle were a vector illustration, it would be defined by a mathematic formula specifying its size, shape and color.
Pros of Vector Illustrations
What does this difference really mean in practice? Well, for one, it means that vector illustrations save storage space. Because vector illustrations contain less visual information (think: one formula versus millions of pixels), their file sizes can be much smaller.
It also means that you can scale vector graphics perfectly to any size. Since increasing the size of a vector graphic simply means changing the numbers in the math formulas that dictate the vector illustration, computers can scale the image indefinitely. From the size of a postage stamp to the size of a billboard, your vector will retain the same quality with no issues.
Cons of Vector Illustrations
Vector illustrations can be great for certain purposes, but do come with a few restrictions.
Since vector graphics are more specialized, they can be tougher to work with, share and view on some devices and services. Additionally, editing them may require you to use more powerful editing programs. Lastly, if you're already used to editing bitmap images, vector graphics might pose a challenge. Often, they respond better to different tools and processes than raster images.
Most often, you'll see vector illustrations as .AI and .EPS files. Adobe Illustrator, part of the Adobe Creative Suite, is one of the best options for working with vectors. Inkscape, Sketch and Affinity Designer also support vector graphics. For more information, check out our breakdown of popular file formats.
The Pros and Cons of Using Stock Photo Websites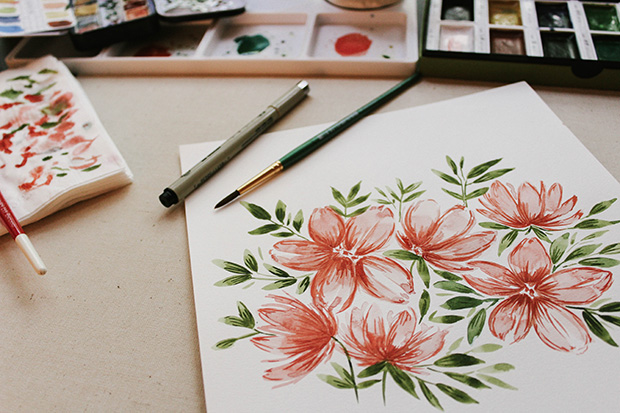 Stock photography sites are great sources to find the perfect image or illustration. These sites provide you with access to high-quality images and illustrations at a cheap or even free rate.
These high-quality photos cover just about any subject imaginable, because stock photography services source their extensive galleries from millions of photographers around the world. Stock photo sites offer these images for a small fee, which helps the photographer or artist behind the photo make money from their work.
Stock photo websites don't only offer photos, however. In fact, many of the biggest stock image websites now offer stock illustrations as vectors alongside their high-resolution photos.
Royalty Free Images & Illustrations
If you choose to use stock photos on your website or in your photography work, you'll undoubtedly come across a very important term: royalty free. Whether you're looking at a photo or an illustration, buying from royalty free photo sites can make your job easier.
Royalty free means that, while the original artist retains the copyright to the image, you don't have to negotiate a complicated license or display their information every time you use it. This makes royalty free vector art a great choice for things like business cards. Imagine having to print the artist's name on each of your business cards!
Using stock illustrations can help save you time and money in a number of ways. If the alternative to buying a stock image or illustration is commissioning a photographer or artist to create a work specifically for you, then you should absolutely consider finding stock imagery!
Of course, stock illustrations won't burst your budget. But, beyond that, they'll also cut other expenses, including your time. Finding suitable royalty-free stock photos is as easy as opening the website and searching your key terms. These sites offer hundreds of available options to choose from, so deciding which one to go with may actually be the toughest part!
If you're looking for some good sources of royalty-free images, check out our list of the top image sources here.
Royalty-free images also make it easy to draft quick designs so that you can experiment with different variations. Most stock photo sites allow you to download small, watermarked samples of the work before you purchase, making it easy to mock up a design for a client or share design ideas with a team.
Best Uses for Stock Illustrations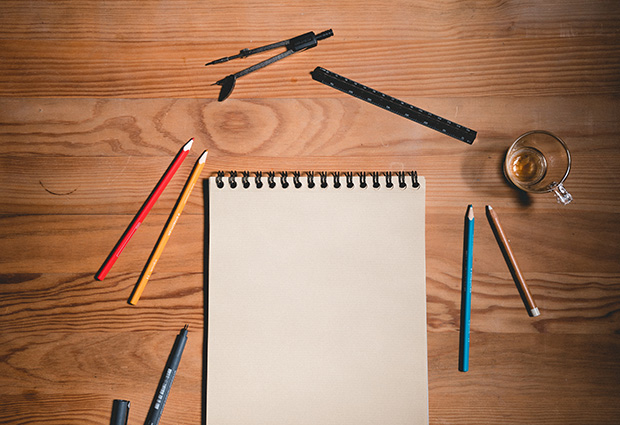 Stock illustrations are great for just about any purpose! They offer an affordable alternative to customized illustrations, and they're a great tool that expands your artistic options. For example, there's no need to pay for a customized world map vector illustration for a travel agency's business card — there's thousands already made and available on stock image websites!
If you're a photographer, stock illustrations can make the difference between having a clean and polished design language for your client's materials, and a messy and unprofessional look if you misuse raster illustrations.
Imagine only having a rasterized image of your logo, which looks blurry and pixelated when you enlarge it for use in a pamphlet or other advertisement. Instead, you want to create your logo from vectors so that it looks professional at every size. With help from stock photo websites, you can do just that!
Image Licenses
Of course, when you use stock images, you'll have to pay attention to the terms of the image's license. A license is essentially a contract between the buyer, the stock photo agency and the original artist. It dictates the terms of where and how you can use the photo or illustration, among other important things.
Typically, royalty-free licenses give you a lot of freedom. But, if you buy an image from a rights-managed stock website, you may find that you're limited as to where and how many times you can use the image.That's why understanding your license is important.
Image licenses also regulate whether you can use a stock illustration or image for commercial purposes. Each stock photo agency has their own rules, so make sure you read the fine print. It's up to you as the buyer to understand how you can use the stock illustrations you purchase.
If that all sounds very complex, that's because it is. Unfortunately, there's no one-size-fits-all image license. But, what you can do, is look for free public domain photos and illustrations. These graphics and photos are ones that the original artist chose to "give away" to the public.
You'll find public domain photos and free vector art on a number of sites like Pexels, Pixabay, and Unsplash . While their individual licenses may have certain restrictions, they generally grant much more freedom than other options.
If you are planning to use stock images and illustrations in commercial work, however, it can be worth spending the money on paid stock imagery and learning their licenses. Since the images on free stock photo sites aren't as rigorously verified as those on paid sites, you may run into issues with free stock imagery down the road.
Best Free Stock Illustration Sites
1. iStock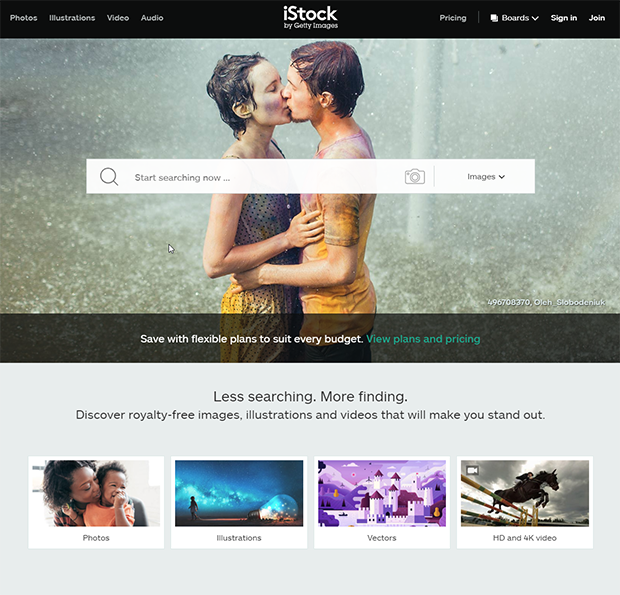 A microstock agency that offers millions of photos, iStock represents a major presence in the stock photography industry. It targets a lower price point than Getty or other rights managed catalogs. In fact, images on iStock can sell for as low as 22 cents and as much as $10! Contributing photographers and artists receive between 15 to 40% of the iStock sale's revenue.
iStock is one of the best places to buy stock illustrations. Additionally, their royalty free model allows you to use your purchased images anywhere you want, without royalties.
2. Canva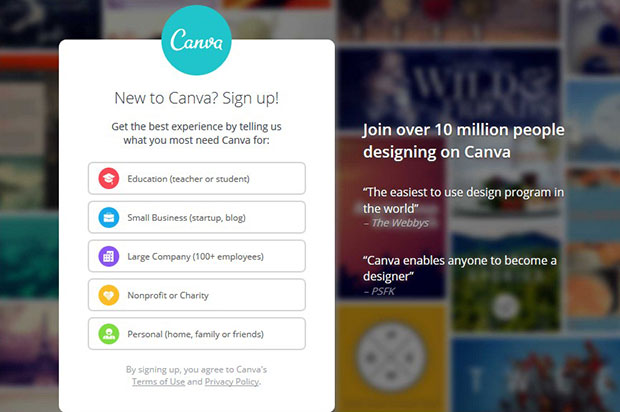 Canva is a little different than many other stock photo websites. While most other sites act as a storefront for stock image purchases, Canva offers a combination of collaborative design tools alongside their huge stock photo and graphics library. This combination makes it easy to design logos, social media posts, presentations, letters and more, all without needing specialized design knowledge.
You can access Canva for free, or pay for its Pro and Enterprise services, which start at $9.95. At that price point, accessing Canva's stock library of over 50 million images comes at a cheaper price than purchasing even a handful of photos from its competitors.
With support for graphics, photo editing, professional graphs and easy-to-purchase prints, Canva represents an all in one tool for graphic design work using stock imagery.
3. Adobe Stock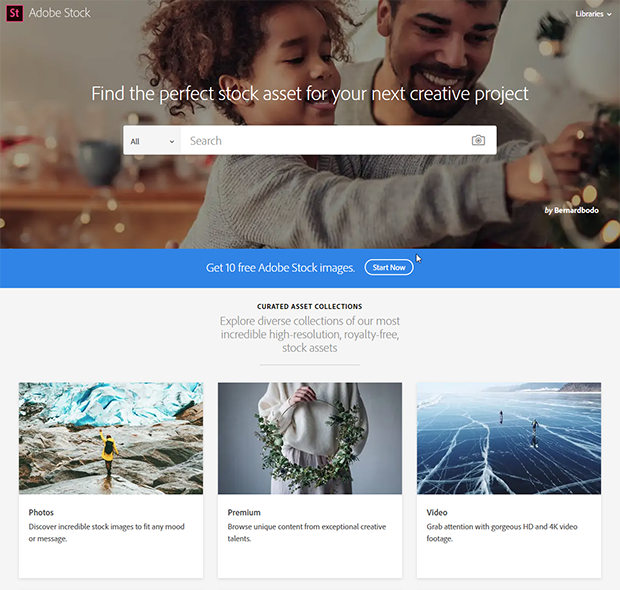 Adobe Stock is a stock photo and illustration marketplace built by the leading name in graphic design. From the makers of Adobe Creative Suite, Adobe Stock offers hundreds of thousands of design resources, including photos and vector illustrations. This stock photo site integrates deeply with Adobe Creative Suite's product line, making it easy to use on all your projects.
They offer competitive prices, with stock images and illustrations available from just 26 cents per asset. Their AI-powered keyword tagging service also helps you find relevant media more easily.
4. Pixabay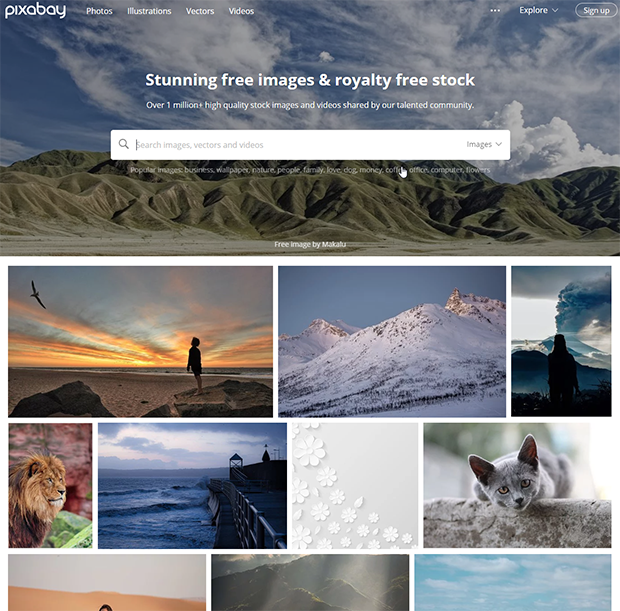 Pixabay offers tons of free content, licensed under the Pixabay License. This license "makes them safe to use without asking for permission or giving credit to the artist — even for commercial purposes," according to Pixabay's site.
While many of their assets are photos, they are house thousands of vector graphics to help in all your upcoming projects. And, now that Canva has acquired Pixabay, the two services offer users and easy way to combine their assets and create seamless projects.
5. Vecteezy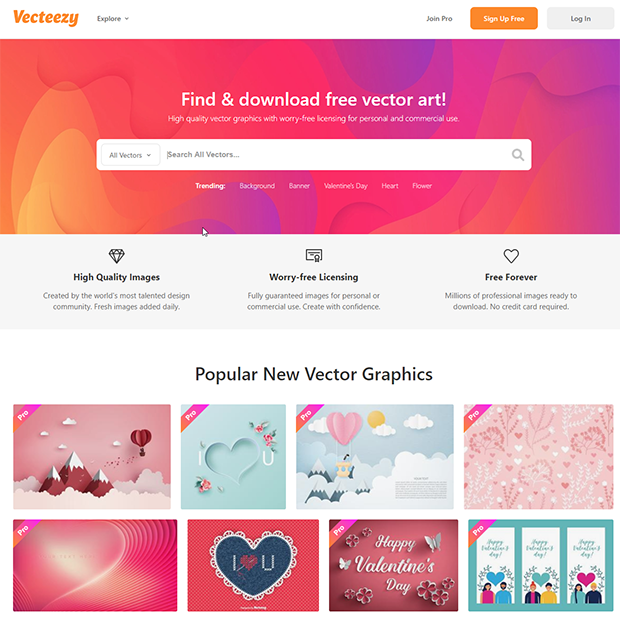 Vecteezy offers high quality vector graphics with "worry-free licensing." You can use their fully guaranteed images in both personal and commercial projects. And, because these images are "free forever," you never have to worry about owing royalties!
Check Out These Best Stock Illustration Sites!
Whether you're working within a budget on paid sites like iStock, want access to an entire library like the of Canva or just need a free, simple image from Pixabay or Vecteezy, you've got a number of options available to you. Not all of them are configured specifically for vectors, so remember that.
Search "vector" as a keyword, or make sure your download includes vector file types like .AI or .EPS. Rasterizing a vector, by saving it as a .JPEG or .BMP is fine to use when creating some specific products, but deprives you of most of the benefits of the vector file!
We hope this article has helped you learn how to find the best free stock illustrations. If you're also looking for great royalty free images to go along with your vector graphics, check out our list of the 7 best free stock photo sites.
If you liked this article, follow us on Facebook and Twitter for more free WordPress tutorials, photography tips and photo editing fun!
Using WordPress and want to get Envira Gallery free?
Envira Gallery helps photographers create beautiful photo and video galleries in just a few clicks so that they can showcase and sell their work.