Where to Find the Best Royalty Free Images for Your Blog Posts
by Waseem Abbas on Apr 17, 2019
Are you looking for some royalty free images for your website? Adding images to your content will help you to attract more readers (and hold their interest), however it's not always easy to find good quality, royalty free images.
In this article, we will share the best places to find royalty free images for your blog posts.
If your a photographer you'll even find these sites to be great places to upload your images and get some exposure. We also have a guide on the Best Places to Sell Photos Online and Make Money.
To edit these pictures like a professional, we recommended getting Adobe Lightroom and Photoshop together here in Adobe's Creative Cloud Plan.
1. FreeImages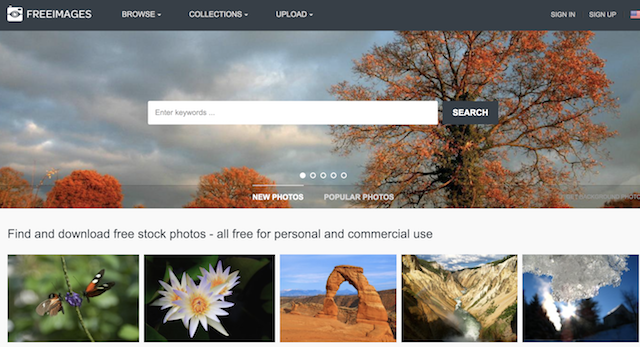 FreeImages formerly stock.xchng, has a large collection (300,000+) of photos and illustrations that are well categorized and searchable. There are many ways to find the perfect photo for your blog even new and popular filters.
2. Pixabay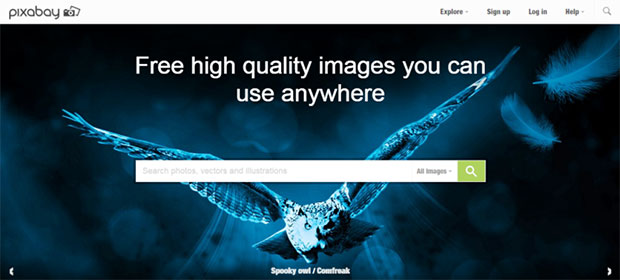 Pixabay is a popular place to find royalty free images that are CC-0 licensed. All the images are organized into categories and tags, so they're easy to find.
One of the amazing features of this site is the advanced search feature that allows you to search by color!
3. Unsplash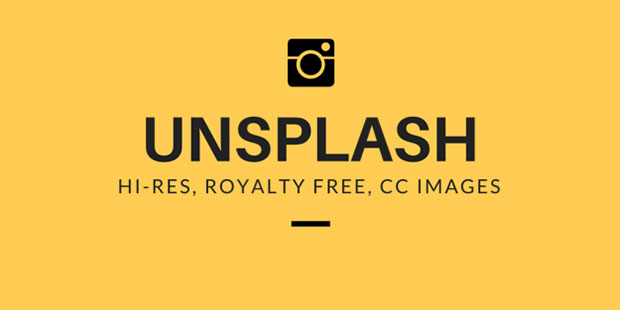 Unsplash has royalty free CC-0 licensed and public domain photos. It also has a great search feature to find images by theme, such as greenery, skies, portfolios, and more.
For fun, there is a Google Chrome extension that displays a new photo in the background every time you open a new tab. (You can also download this background image for personal use.)
4. Photo Pin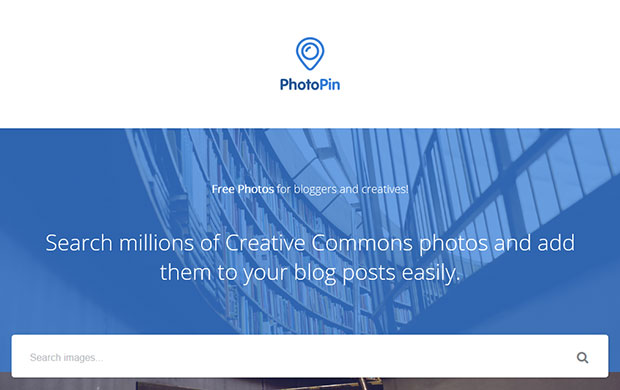 Using the Flickr API, Photo Pin is an amazing platform to find images for your website and blog. It searches creative common licensed photos from around the web.
Tip: Try searching by author if you want to find more images from a photographer you like.
5. Pexels

Pexels is an uber-popular website with a large collection of royalty free and public domain photos. You can freely use these images on your website and blog.
All the images are high quality and properly categorized. It is very simple to find images by filtering them into categories or tags.
6. Public Domain Pictures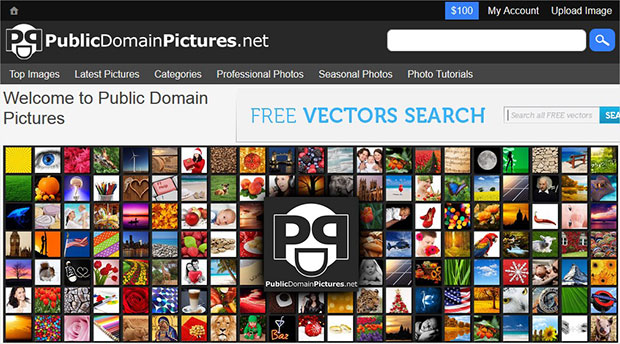 There are many royalty free and public domain photos available at Public Domain Pictures. You can use the search feature to find something specific, or just browse the categories.
7. New Old Stock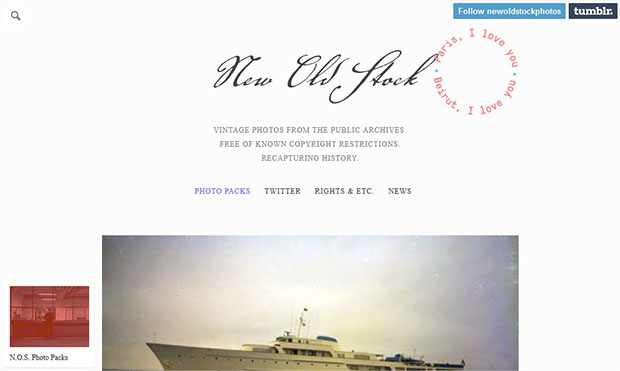 New Old Stock contains only historical vintage images sourced from public archives. Beautiful images capturing amazing events from the past. All these images are in the public domain.
8. Pickup Image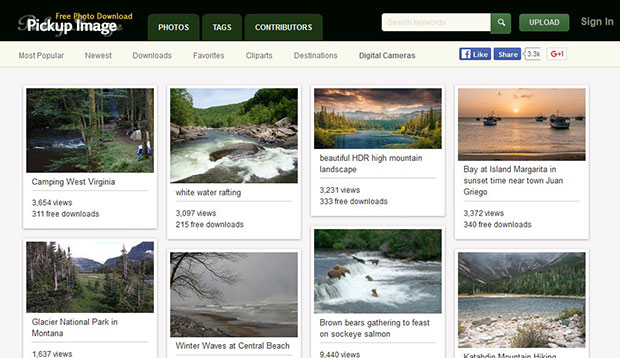 Pickup Image has royalty free photos and clipart. They are all searchable, and divided into tags and categories for ease of browsing.
9. Public Domain Archive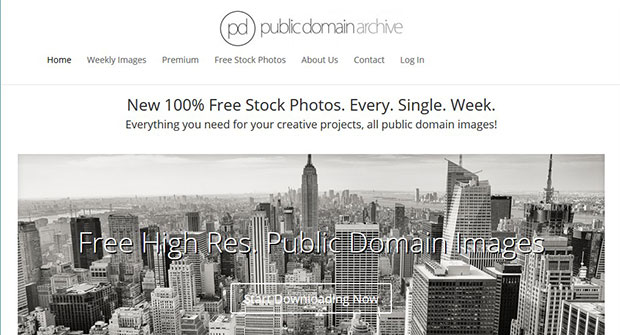 High Quality images that are royalty free and stock photos are available at Public Domain Archive. This website has a range of new and old style photos.
They are searchable, or you can view the categories.
10. SplitShire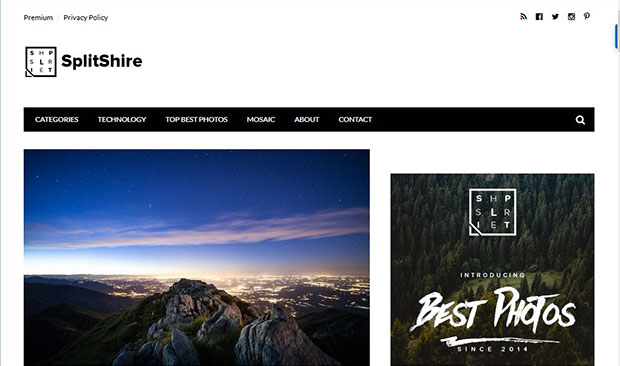 You can find a collection of Daniel Nanescu's photos that are CC-0 licensed and royalty free images at SplitShire. He adds new images on a regular basis.
Simply search the images with the mosaic view, or filter the photos by tags to find the right images for your website and blog.
11. LibreShot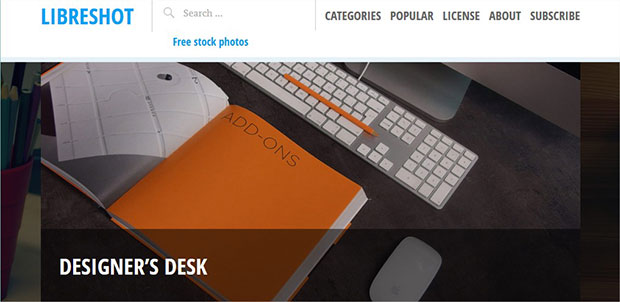 More than 40 million royalty free images and stock photos are available at LibreShot with CC-0 1.0 Universal Public Domain Dedication. You can use these photos on your website or blog for free.
12. Skitterphoto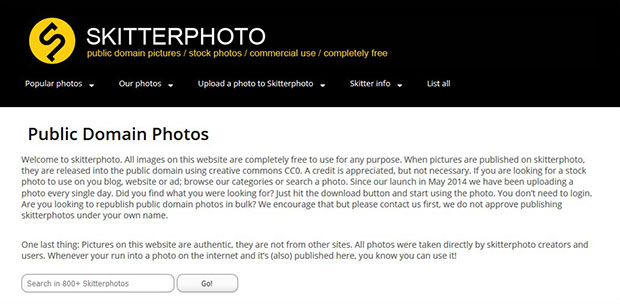 You'll find many unique photos that aren't commonly used at Skitterphoto. All images are royalty free and CC-0 public domain.
13. Stocksnap.io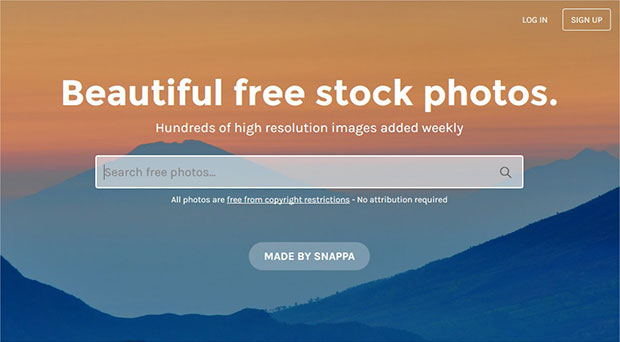 Stocksnap.io is a beautiful website filled with amazing royalty free and CC-0 licensed photos. These images are well categorized. There is also a search bar or you can filter the photos by categories and tags.
14. WikiMedia Commons
One of the largest sources of royalty free images is WikiMedia Commons, a project of the WikiMedia Foundation. They allow you to use the images for free or give attribution to the photos that ask for it.
However, you can also find many images in the public domain which do not require any mention. Just make sure you check out the information below the image before you use it.
15. ImageFinder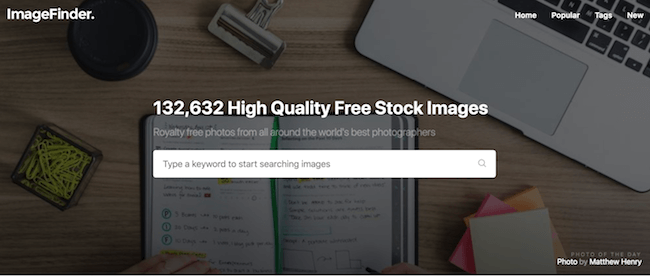 ImageFinder boasts over 130,000 high quality free stock images from some of the world's best photographers.
Categories are based off of popularity and there is even a trending and new tab. This site is great for stock nature, fashion or generic blog post pictures with images that purposely allow you space to write text on the picture.
16. ShutterStock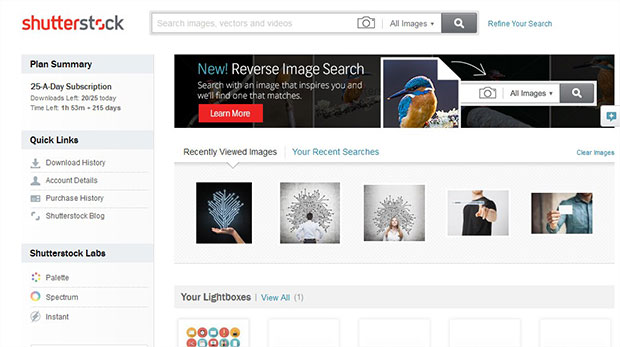 ShutterStock is a paid platform. However, it has a large variety of images and vectors that you can use in your website and blog, royalty free. These images are available in multiple sizes and formats.
17. MyStockPhotos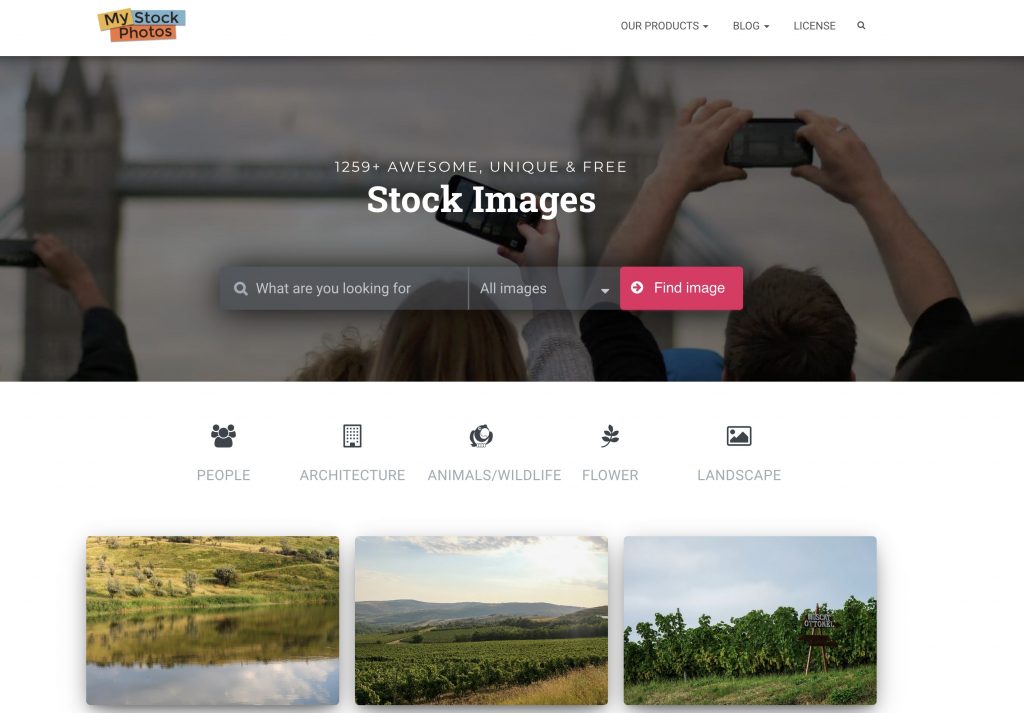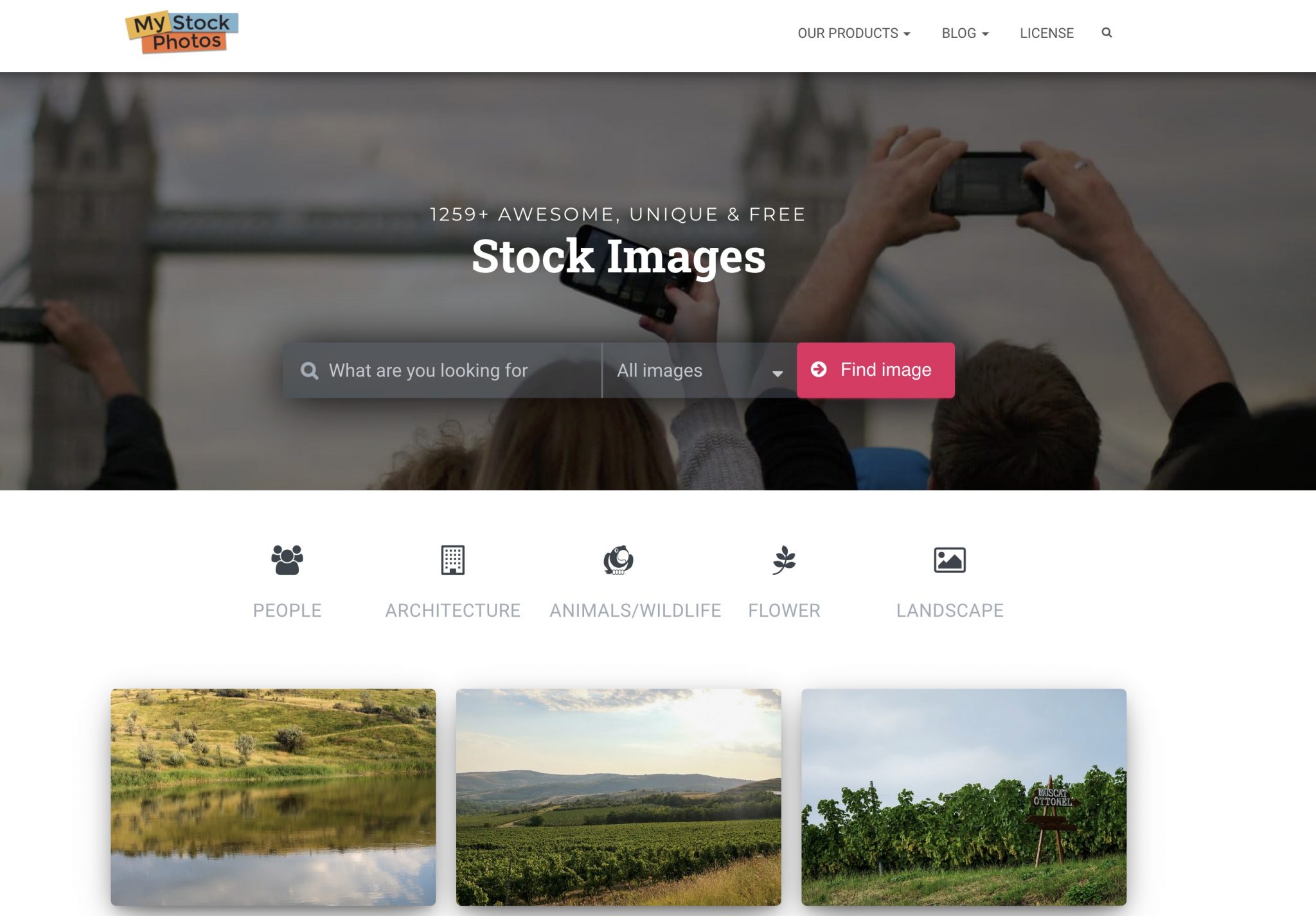 MyStockPhotos is has a simple interface and is designed to fill your WordPress site with beautiful photographs for free. It's made by the same people behind Optimole and ThemeIsle so you can trust the source and quality.
We hope this article has helped you to learn how to find royalty free images for your blog posts. You may also want to check out our guides on 9 tools to create better images for blog posts & social media and Where to Find Free Images to Use for your Website and Blog.
If you liked this article, then please follow us on Facebook and Twitter for more free WordPress tutorials.
Using WordPress and want to get Envira Gallery free?
Envira Gallery helps photographers create beautiful photo and video galleries in just a few clicks so that they can showcase and sell their work.