Where to Find Free Images to Use for your Website and Blog
by Kevin Gates on Apr 12, 2019
Are you looking for free images to add to your website or blog? Using your own photos on a website or blog may be the most effective, but it's not always the easiest. Additionally, finding free image sources to use for your website or blog isn't easy if you don't know where to look.
Because of that, a lot of new web designers and content publishers will (mistakenly) head over to Google and grab the first image they find on Image Search.
This is a big error that can land you in some pretty hot water with copyright infringements and license violations.
Creative Commons vs. Royalty-Free
If you want to play it safe and stay clear of any copyright violations, you have two options:
1) Pay for each photo at a "royalty free" stock photo site like iStock from Getty Images or ShutterStock.com, or
2) use Creative Commons photos.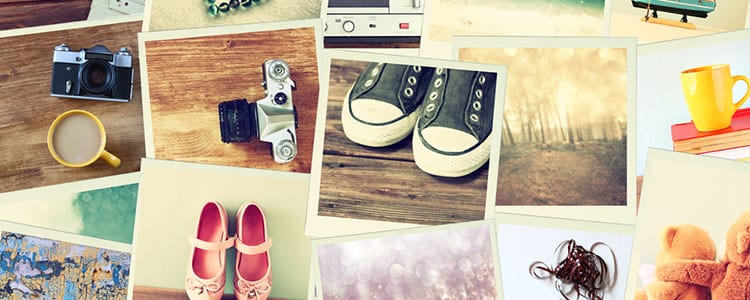 Since you may not have a huge budget for photos and images, we'll go with option #2.
First, let's talk about "free" and what it means and doesn't mean. When you hear the term royalty free, that doesn't mean the photo is free. That means you don't have to pay a few cents every time the image is viewed on your site — it is free of royalty payments.
It also doesn't mean the rights are free. That is, you're able to use the photo anywhere and anyway you want. You can do that with public domain photos, like many of those found on the US Government archives or Wikimedia Commons.
These most common kinds of "free" photos are called Creative Commons. They don't cost anything to use and they don't have any licensing fees, but you do have some restrictions on how you can use them.
Creative Commons photos gives you standing permission to use them without paying any licensing fees or royalties. You just have to give credit to the original photographer, which you can either put in the caption of the photo, or at the bottom of the post or page where you use it.
If you are in a pinch, you can even use Google Image Search, with one very important step: click the Search Tools button for Advanced Search, and then the Usage Rights button.
Select "Free to use or share…" and then you can see the photos you can freely use (with proper credit, of course).

Here are a few free image sites that offer Creative Commons photos:
What are some of your favorite photo sites to use? Share them in the comments and let's see if we can find any good new ones.
You may also find the following popular articles interesting:
Don't forget to visit our Facebook and Twitter profiles for more WordPress articles and photography tips.
Using WordPress and want to get Envira Gallery free?
Envira Gallery helps photographers create beautiful photo and video galleries in just a few clicks so that they can showcase and sell their work.