Best Image File Formats for Photographers
by Alexandra Bateman on May 13, 2023
Do you want to know which image format is best for you? Saving your images in the right file format for your project will save you from the hassle of working with low-quality images in the long run. Believe it or not, something as simple as file type can make printing your photos a breeze — or a pain! In this guide, we will share the best image format and their features.
Image file formats exist in more types than you'll likely ever need to know. Here, in this article, we'll talk about the most frequently used file types. These file types are compatible with industry best photo editing software so you'll always be able to edit them in the future.
Without further ado, let's look at the best image file formats and their different features:
Best Image File Formats for Photographers to Use
1. JPEG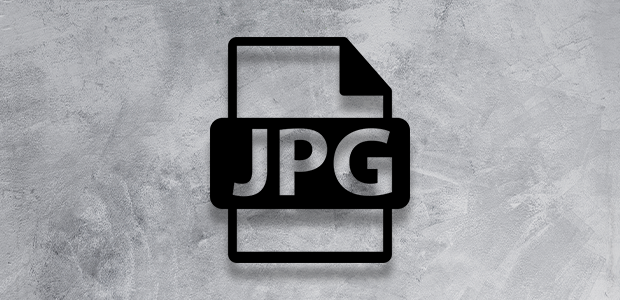 JPEG stands for Joint Photographic Experts Group, and it's extension is widely written as .jpg. This most used image file format is used to store photos all over the world, and is generally a default file format for saving images. In fact, most of the images you find online will download as .jpg files.
JPEG files come in different quality levels like low, medium and high. Low quality JPEGs are more compressed than high quality versions. So, if you need a high quality image, you'll need to choose a less compressed JPEG option.
Most commonly, JPEG images are great for sharing on social media, via email and on websites. These files are relatively small, so they take up less space on your memory cards and computer storage. Beware, though, that saving images as JPEGs can compromise the quality of that image.
When to Use JPEG Image Format:
Complex images with a lot of different colors, like photographs
To compress highly detailed images
For print
2. PNG
PNG stands for Portable Network Graphics. It's an important file format that helps a lot in photo editing. You can use PNGs for completely transparent backgrounds or drop shadows (partial transparency) for the great effects.
This image format will not sacrifice the quality and details of the photos, but that means that they are typically larger in size than JPEGs. Thus, PNGs are best for small images like logos.
When to Use PNG Image Format:
Images with transparency
Small images, like logos
Online
To retain the quality of a detailed image, provided that you have storage for a larger file size
3. HEIF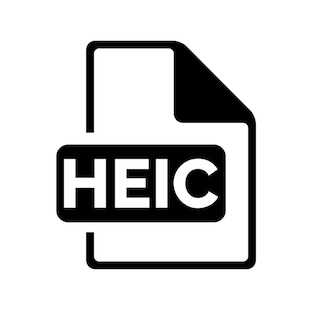 HEIF stand for High Efficiency Image Format. HEIF files are great since they are smaller than most file formats on this list, but retain the same quality of the image. You may recognize this format as the default format used on iPhone for storing pictures.
Its worth nothing compatibility can be an issue, especially with browsers. In addition the format is not open source.
When to Use HEIF Image Format:
When storage could be an issue
To retain high contrast image details
Storing of camera data
4. DNG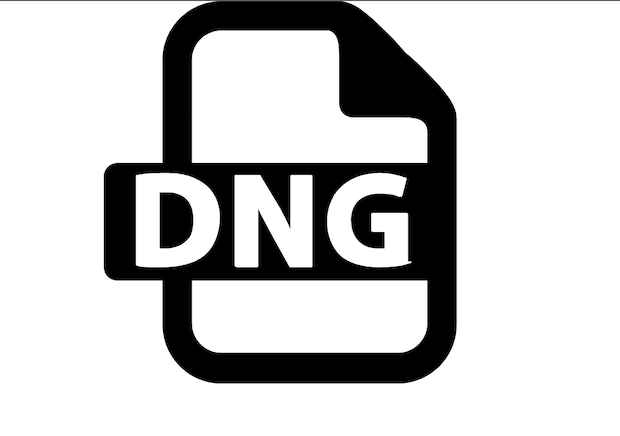 DNG which stands for Digital Negative, is image format created by Adobe. While it falls under the RAW image category, its seldom used as the RAW format for most cameras (although there are several which save in DNG). DNG is a much higher image fidelity vs JPEG or HEIC format. The tradeoffs of the file types listed above are to save storage space while DNG's function is to save the exact quality and detail taken by the original camera. While viewing original dimensions of an image it may not be all that apparent, however, zoom in and you'll see the details retained by DNG vs the other formats.
The drawbacks of DNG are its file size and long wait times for conversion. For slower systems editing can become a chore.
When to Use DNG Image Format:
When storage is not an issue
Exact quality and detail of original shot need to be retained
GIF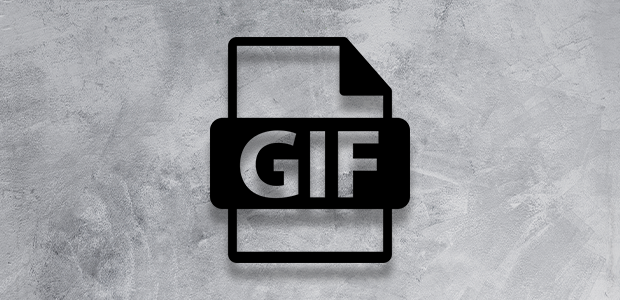 GIF stands for Graphics Interchange Format, and it's quite similar to PNG in terms of its image quality preservation. With GIF image files, you can also create short animations for web.
This image format has a smaller color range, so it's not suitable for all photos. Like PNG, GIF images can be transparent. But, unlike PNG, GIF doesn't support partial transparency, which means you can't use them to preserve shadow effects in your photos.
When to Use GIF Image Format:
For simple images with few colors, like icons
For animated images
4. PSD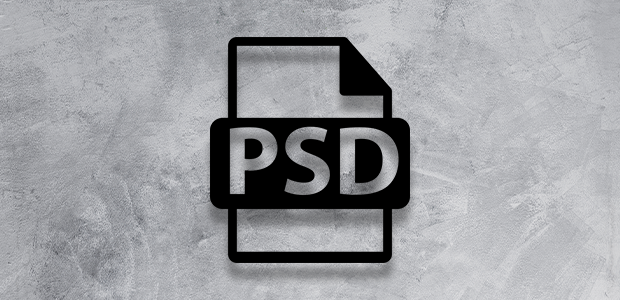 PSD stands for Photoshop Document. When you save an image from Adobe Photoshop, the program's default is to save that photo as a PSD file. You can then use that file to edit the individual layers you created in Photoshop at a later time.
This file format is not suitable for web, nor is it suitable for clients because it isn't versatile. However, it is one of the best image formats for maintaining the quality of your image over a long period of time.
You should save your edited images as PSDs, especially if you intend to revisit them in Photoshop for additional retouching. You'll need to make sure that your layers are not merged before you save your PSD file, or you'll lose some of your editing capabilities.
Because it contains so much information in different layers, the size of your PSD files will be quite large. But, the trade-off is access to the highest quality version of your images for printing.
When to Use PSD Image Format:
To save images you may edit again in the future
To retain the quality and detail of images you want to print
Of course, you can only save your images as PSD files if you work in Photoshop. You can get Photoshop here from Adobe's site for only $9.99/month.
5. TIFF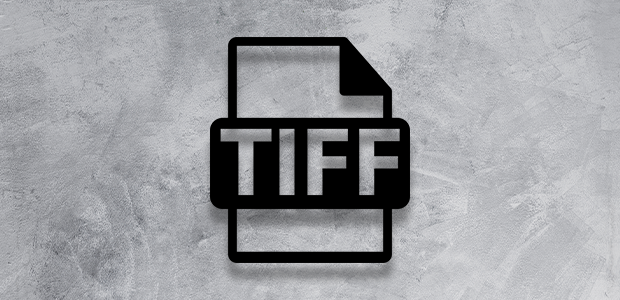 TIFF stands for Tagged Image File Format, and it is known as the most used file format by photographers and designers. Images stored as TIFF files are best for post-processing, because they are not compressed at all.
With TIFF files, you can create all kinds of digital images. You can use TIFFs with any photo editing software to perfect your photos, and you can re-save TIFFs as any other file format. Although TIFF files take up more space on your devices, they provide you a lot of flexibility.
Many photographers choose to save TIFF files of all of their photographer on an external drive. That way, they can always return to them should they need to retouch or re-save their photos.
When to Use TIFF Image Format:
For images you want to store without losing details
For images you need to print
What's the Best Image File Format for You?
We hope this guide has helped you to learn the best image format and their features. You may also want to check out our guide on how to upload large images in WordPress. If you find that your images load slowly on your site, we recommend taking a look at this ultimate guide to boosting website speed and performance.
Good luck with your file saving, and don't forget to follow us on Twitter and Facebook for more free WordPress guides and resources.
Using WordPress and want to get Envira Gallery free?
Envira Gallery helps photographers create beautiful photo and video galleries in just a few clicks so that they can showcase and sell their work.