5 Amazing Image Social Sharing Plugins to Raise Brand Awareness
by Brenda Barron on Sep 12, 2018
Images are the most crucial part of your business and an important component of making your company shine online. For instance, tweets with images receive as much as 150% more retweets than shares without pictures. People love visual content!
Since building an online presence is a key part of developing a strong brand in today's highly competitive marketplace, it makes sense to include image sharing plugins in your WordPress website, so that your readers, fans, and clients can share the beauty of your photography work with their friends and network.
Let's look at just some of the best image sharing plugins available for WordPress in 2018.
1.     The Monarch Social Sharing Plugin
Designed by the team behind Elegant Themes, Monarch is a premium tool, and one of the best social media WordPress plugins available today. It comes with a host of added features that can be a harder to find in other plugins, like the ability to track your social shares with statistics built-in.
With image sharing plugins like Monarch, you can add social sharing content to your images, access a powerful list-building system, and enjoy a selection of stunning WordPress themes too. What's more, it's all built with speed in mind.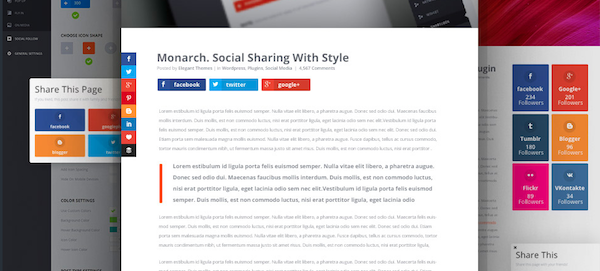 2.     The Sumo Sharing Plugin
Sumo isn't just one of the best image sharing plugins online, it's an entire suite of WordPress apps designed to help raise brand awareness. Although these apps are available for use with any HTML-supported site, there is a specific WordPress plugin that makes setup as simple as possible.
The app in the Sumo range that allows for social sharing is Share, and it's great for spreading your images around the net. Through the clickable interface, you can add your social buttons to several different places throughout your WordPress site.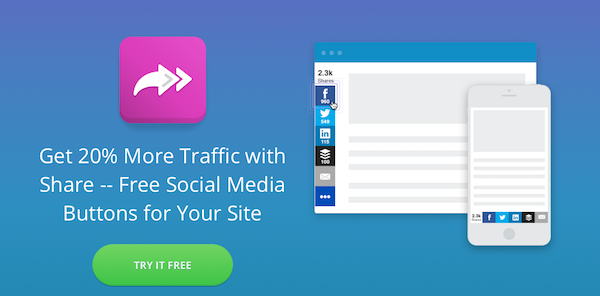 3.     Easy Social Share Buttons for WordPress
Probably one of the most feature-rich and easy to use social media WordPress plugins on the market, Easy Social Share comes with a wide range of visual designs and placement options for starters to take advantage of.
There are plenty of options available for customization for photographers who want to make the most of their social sharing plugin, and you can set share counts to show after they reach a limit of your choosing.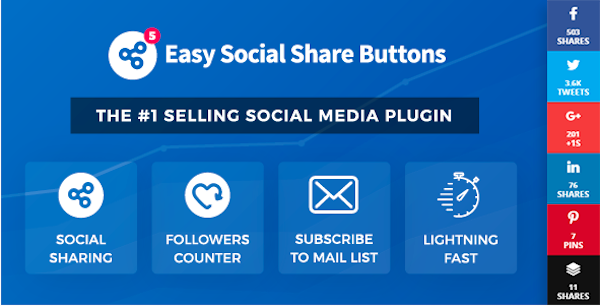 4.     WP Social Sharing
The WP Social Sharing tool allows WordPress website owners to quickly include sharing buttons for up to 6 of the most popular social networks, including LinkedIn, Pinterest, and Facebook. In the settings, there's an option to display buttons automatically and choose where they show up on your pages, posts, and other custom media.
It might not be the most complex of the image sharing plugins on this list, but WP Social Sharing is a great place to get started for raising brand awareness.

5.     Share This Image
Finally, Share this Image is a premium plugin packed full of fantastic features for photographers. Through this simple social tool, you can share stunning visuals on your blog, and customize the content that you show off on social networks.
Unlike many of the other image sharing plugins out there today, this tool comes with support for up to 11 social networks and has a fantastic admin option, so you can analyze and change settings all from one place.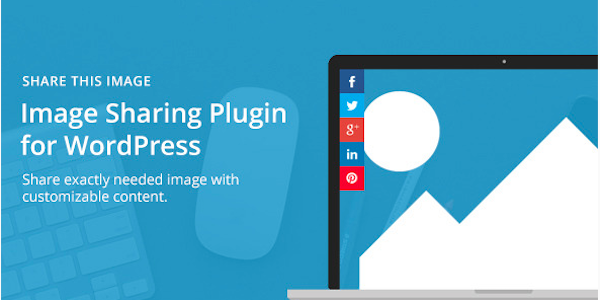 Build Your Brand with Image Sharing Plugins
Hopefully, one of these image sharing plugins will help you expand your brand and reach a wider audience expand your brand
Now, we want to hear from you. Which of these plugins is your favorite? Or, did we miss yours? Sound off below! And connect with us on Twitter and Facebook for even more WordPress and photography tips and tricks.
Check out our other guides on brand building:
How to Build a Brand Identity on Social Media
How to Quickly Grow Your Photo Blog on WordPress
New and Improved Social Sharing: Save Time & Boost Engagement
How to Track Social Sharing of Your WordPress Gallery Images
SaveSaveSaveSaveSaveSave
SaveSave
SaveSave
SaveSave
Using WordPress and want to get Envira Gallery free?
Envira Gallery helps photographers create beautiful photo and video galleries in just a few clicks so that they can showcase and sell their work.