How to Quickly Grow Your Photography Blog on WordPress
by Brenda Barron on Apr 1, 2019
These days, whether you're a photographer, a designer, or a graphic artist, the best way to show your skills and build revenue for your company is to get active online. While starting a photography blog can be a daunting concept, it's also a powerful way to expand your brand and connect with potential customers.
While creating an account on WordPress might be simple, figuring out how to grow your photo blog into something that generates interest and loyalty is another matter entirely. Fortunately, we have just the tips you need to take your business to the next level as quickly as possible.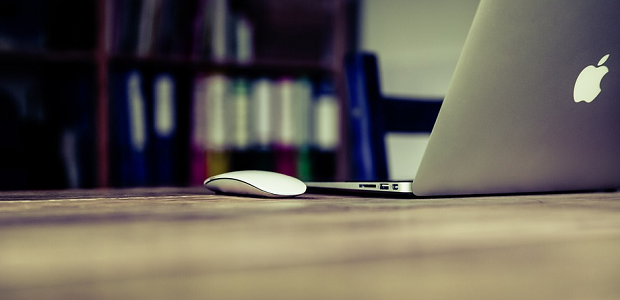 Here are a few things you need to know about growing your photo blog on WordPress:
1. Start with Fast Hosting & Caching
While hosting might not be the most exciting part of building your online business, you won't get much done without it. A fast hosting strategy helps to ensure that you create a reliable and accessible site for your customers. After all, no-one wants to stick around on a blog that's constantly crashing or taking forever to load.
You also need to consider setting up proper caching. Whether this is done manually or via a plugin is your choice, but the speed boost it provides is essential. Not only can fast hosting and caching optimization improve the experience your customers have, but it can improve your SEO rankings too (something we'll look at in more depth later).
When your customers come to your website and everything works perfectly and loads fast, they're more likely to hang around. This leads to a reduced bounce rate and a better online reputation.
2. Choose an Attractive Theme
As a photography blog, the aesthetics you use to create your identity will be crucial to establishing your credibility. It's going to be hard for customers to engage with a photographer that has an unattractive or outdated website.
If you want to generate both attention and loyalty, then you need to pay attention to how your website looks. Fortunately, there are plenty of fantastic themes out there to choose from.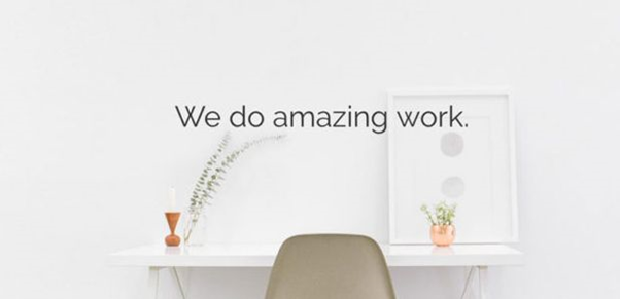 For instance, one of our favorites — the Weston theme — comes pre-packed with the Visual Composer plugin, so you have the power to develop your content however you choose.
Of course, choosing a theme built specifically for photographers might give your website a leg up over the competition and make managing your site easier in the long run. Try Photocrati, and see just how helpful having a photography theme can be for your site.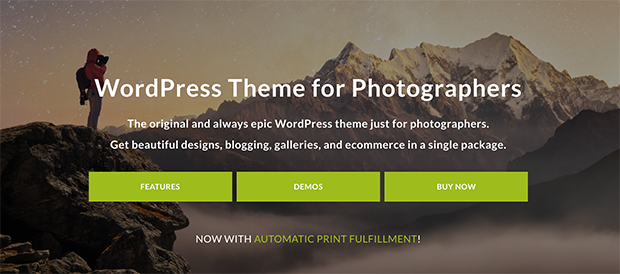 The Photocrati WordPress theme comes with built-in eCommerce and proofing gallery features, as well as fully responsive designs and advanced gallery management that will ensure your photos look great on any device.
You can find even more photography themes through Imagely. Imagely's themes use the Genesis theme framework to execute clean, modern, and minimalist designs that put your images first.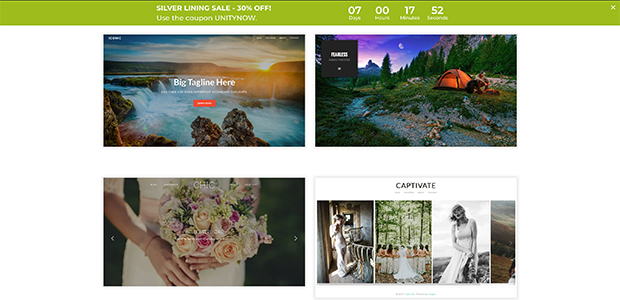 Take a look at Imagely's suite of photography themes to find the best fit for your site.
3. Share your Expertise with Blogging
There's a reason why "content is king" has become such a cliched phrase in the online world. If you want to show off your skills to the world around you, then you need to share examples of your work, and industry insights too. The more content you share, the more people will be attracted to your website – improving your authority online.
A good way to make the most of your content strategy is by designing a WordPress knowledge base. A knowledge base is a carefully-chosen list of media components or articles designed to support customers who want to find out more about you, and what you do. When you're learning how to grow your photo blog, a knowledge base can give you authority and presence online. All you need to start one is the Envira Gallery plugin.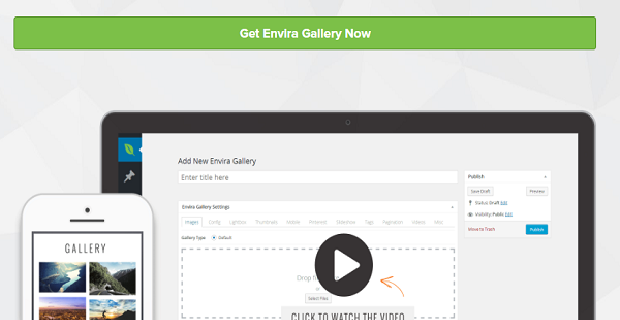 4. Decide How You're Going to Embed Images into Posts
We've already noted that speed counts when you want a lot of readers and visitors on your photo blog. Unfortunately, the fact that your company thrives on images means that you're going to need to do some careful optimization to ensure that the photos don't take too long to load. Figuring out how to grow your photo blog isn't just about deciding what content you want to share, it's also about making sure that your customers get the most out of that content.
Start by finding your photography blog's width in your WordPress theme, and then make sure that you're exporting photos to match. There are plenty of plugins and tools out there that can help keep your website running perfectly by optimizing your pictures for you.
For instance, the EWWW Image Optimizer plugin upgrades all the images you upload onto your website, without dragging your loading speeds down.
5. Engage with Customers Through Comments
Part of discovering how to grow your photo blog is learning how you can engage and interact with your visitors. Just having traffic come to your website in the first place is great, but traffic won't do much for your business unless it starts to convert. Ultimately, you want your photo blog to deliver leads that eventually turn into advocates for your company, subscribers for your email newsletter, or even customers for your schedule.
A simple way to engage visitors on your blog is with a comment section. This allows people to respond to your posts and describe what they like most about your images or articles. Allowing visitors to leave comments on your website turns your blog into an active community. Of course, you will want to make sure that the comments on your site aren't dragging your reputation down.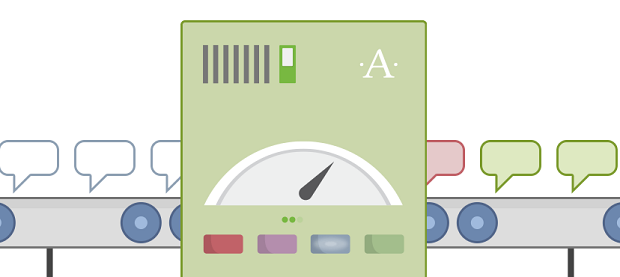 Tools like Akismet can catch spam comments for you so that you maintain your position as an authority in your space, and don't annoy visitors to your photography blog with potentially dangerous content.
6. Promote your Content on Social Media
Another great way to engage your audience? Expand your online presence beyond the website into other channels as well. While learning how to grow your photo blog quickly starts with optimizing your site strategy, it's worth looking at what you can do to promote yourself on other platforms as well. For instance, social media is a fantastic tool for many companies today. Instagram and Facebook both have billions of active users, and they're great for sharing photos!
Social media marketing allows you to share your content in new environments, improving your chances that new customers will see what you have to offer. It also helps build a personality for your brand to make future customers more likely to connect with you. You can also consider other promotional concepts such as email newsletters too.
7. Make the Most of Google Analytics and SEO
Finally, organic traffic still has a lot of power in the modern world. While you can always improve your reach with a good promotional strategy and a little bit of great content, you'll also need an SEO campaign to impress the search engines (As well as your readers). There's no simple trick or solution to mastering the Google algorithm, but there are plenty of plugins and tools to help improve your site's optimization.
For instance, simply ensuring that your pages load quickly can be enough to keep your website high in the rankings. Additionally, plugins like Yoast make it easier to optimize your search engine performance by allowing you to choose specific keywords for each post.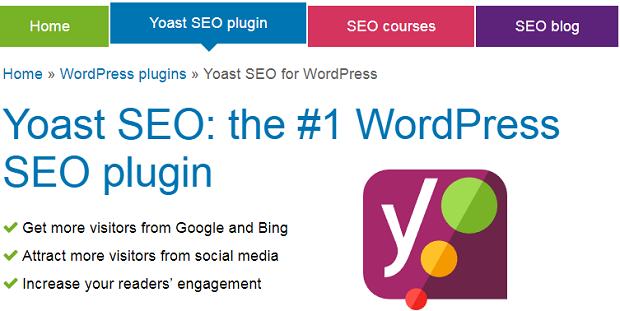 This means that your blogs, knowledge bases, and galleries will be more likely to collect attention from the right audience members.
Discover How to Grow your Photo Blog
There's no one-size-fits-all strategy for making the most out of your photography website or blog. However, the tips above should provide you with the foundation you need to start building a strong online presence. Make sure that you pay attention to your analytics as you go and find out what's working best for you.
Check out our related articles below:
How do you improve growth for your photography website? Let us know in the comments below, or follow us on Twitter or Facebook for plenty of tips and advice on making your business shine.
Using WordPress and want to get Envira Gallery free?
Envira Gallery helps photographers create beautiful photo and video galleries in just a few clicks so that they can showcase and sell their work.