Setting Up Google Analytics: A Photographer's Guide
by Brenda Barron on Aug 4, 2018
Are you looking to setup Google Analytics for your photography site? If you're a professional photographer, you're probably always wondering how you can get more clients to come your way. The simple answer is that you need more consultations. Of course, to get those consultations, you need more people on your website. To bring more people to your website, you need better social media and SEO. It all sounds incredibly complicated, doesn't it?
The good news? It's not as tough as you'd think. In fact, all you really need is to know who's coming to your website in the first place. When you track your visitors, you can begin to understand what you need to do to not only attract more traffic but convert that traffic into paying leads.
So how do you track everything? Easy. All you need is Google Analytics.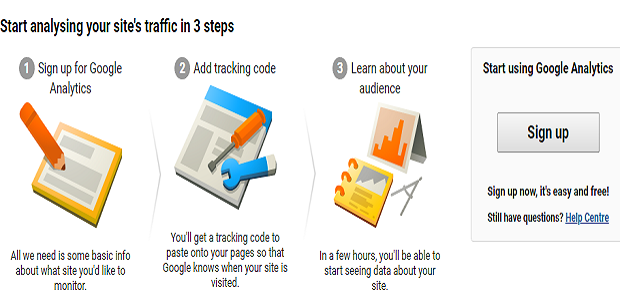 Step 1: Setting Up Google Analytics
Setting up Google Analytics is simple enough, but you'll also need to customize it to make sure you're getting the best information. The first step is making a Google Account. Make sure that you create the account in your name and not your web developer's name or someone else on your team. Once you have your account, sign into your dashboard with your login, and follow these steps:
Set up your account using your URL and account name: If you only have the one site, you should be able to use the same name in both places. However, if you have two photography websites (maybe one for weddings, and one for landscapes) you might need to choose two account names.
Fill in your time zone and industry category: This might not matter as much to you as the other elements of your Google analytics, but it's nice to know where your visitors are coming from, and when they visit your page.
Choose your data sharing settings: To protect yourself you might want to uncheck all the "sharing" settings on Google analytics. There's a good chance you won't need them, to begin with anyway.
Accept your terms of service, and get your tracking ID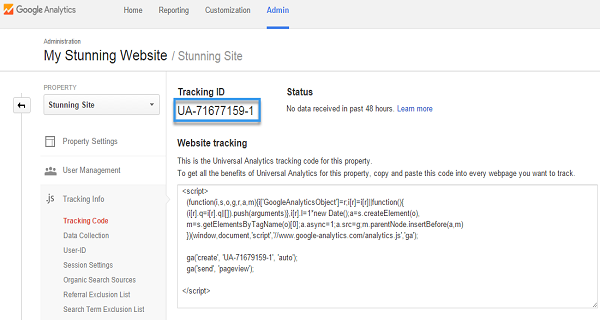 Step 2: Installing Google Analytics on WordPress
Pretty much every WordPress theme you can find online today will have a section where you can paste your Analytics code. Some code will be clearly labeled for analytics purposes, and some will have little instructions that say "insert this code into the footer/header of every page"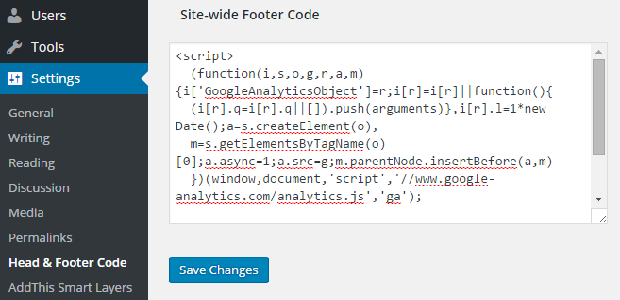 If you can't find this section in the "Settings" of your WordPress theme, don't worry, there are plenty of Plugins out there that can help you to add your code easily too.
Step 3: Figure Out What's Working
Ultimately, the aim of Google Analytics is to help you find out what's working for your website, and what isn't. All you need to do to start tracking is head over to your "Channels" and look at "All Traffic" on the Acquisitions Report.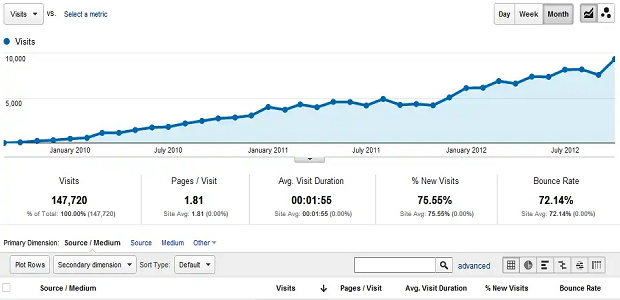 That page gives you some basic information to help you figure out what's going on with your website, but it might not help much if you're trying to achieve specific goals with your content. A better way to make sure that you're getting the best results when you're setting up Google Analytics is to establish a "filtered" view.
When you look at your analytics, you'll automatically see all information about your website traffic in one complicated blob. However, you can select specific metrics to filter your results a little bit. For instance, you can look at things like average duration of visit, and percentage of new visits each month. Google analytics even helps you to set up "Goals" that track a specific selection of metrics on each of your photography websites.
Setting Up Goals and Measuring Metrics
To set up a goal on your website, simply go to your Google Analytics standard report and click on "Admin". The admin button will be on the top right-hand side. Then click on "Goals" and +Goal. Name your goal something that helps you remember what you're trying to achieve. There's an "inactive" and "active" setting available too, so if you ever want to turn the goal off and focus on something else, you can simply deactivate it. Eventually, you'll end up with something that looks like this: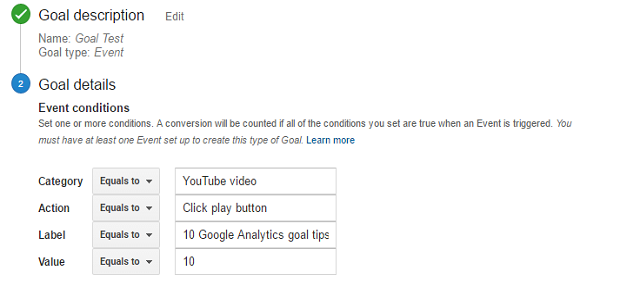 Your goal will help you to track how you're performing in particular areas when it comes to developing your photography website. The more information you track after setting up Google analytics, the easier it will be to improve your online presence. However, it's worth making sure that you don't overdo it when you're just getting started. Here are a handful of metrics to keep in mind to start out.
1.     Referral Traffic
As a photographer, most of your customers are likely to come from word of mouth marketing. As such, you should have a good idea how many people and other sites are sending traffic to you. Knowing how many visits you get from Facebook, Pinterest, and even local news sites is a great way to decide how you should proceed with your marketing efforts. To find your referral traffic, go into "Traffic sources" then "sources" and then "referrals"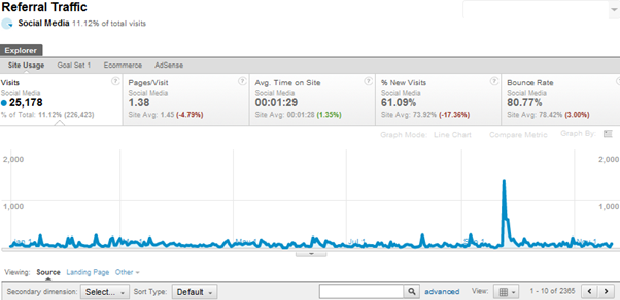 2.     Keyword Traffic
Although your photography website is likely to be a lot more about images than written content, that doesn't mean that you shouldn't pay attention to the words you use. Photographers need to carefully monitor how much traffic they're getting from specific keywords. Remember, SEO is important to every business – no matter what it might sell. Finding out which phrases perform best, how each page ranks on your site, and more can be pivotal to your online presence. It also helps you to know where you should focus your SEO attention.
You'll find your keyword traffic in your "Traffic Sources" page, under search and "Keywords".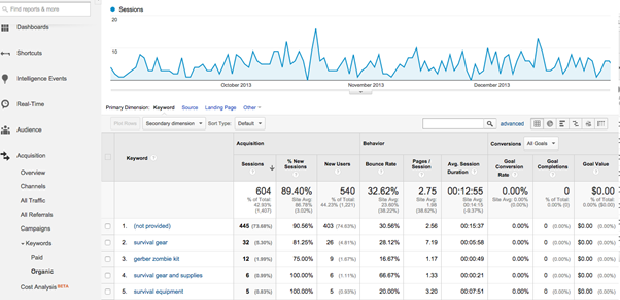 3.     Top Web Pages
It's important to know exactly where on your site your potential clients spend most of their time. There's a good chance that most of their interest will be focused on your portfolio. However, if they're all looking at an old blog post, then you might want to ask yourself what makes that content so appealing. If wedding photos get more views than your landscapes, maybe it's time to focus your niche a little more. Using the "Pages" report on Google analytics will help you to find your best-performing pages and hopefully make the most out of them, too.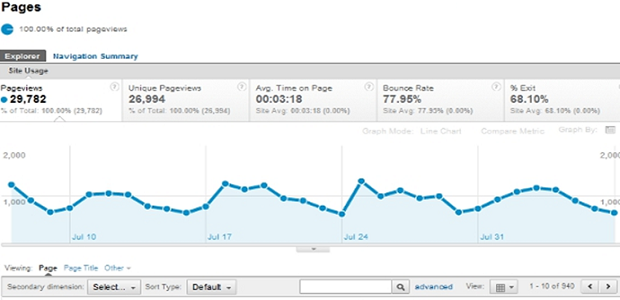 4.     Demographics
Finding out where your visitors live, whether they're using smartphones to visit you, and how old they are can be a useful way to understand your target audience. Going into the "Key Metrics" page on your Google analytics will help you easily ensure that your website is optimized to the right kind of audience: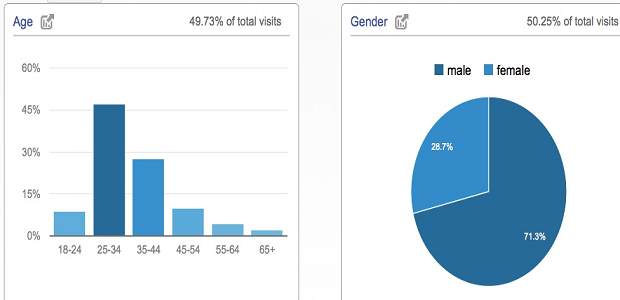 5.     Conversions
Finally, you need to know exactly how many people are converting to potential customers when they visit your website. The good news is that your "Goals" section will help you to discover this information with ease. All you'll need to do is set up a "goal" for what you want your customers to do – like sign up for a newsletter or ask for a consultation call-back. Then, once your goal is set up, give it some time before going back into "In Page Analytics" and looking at your conversions: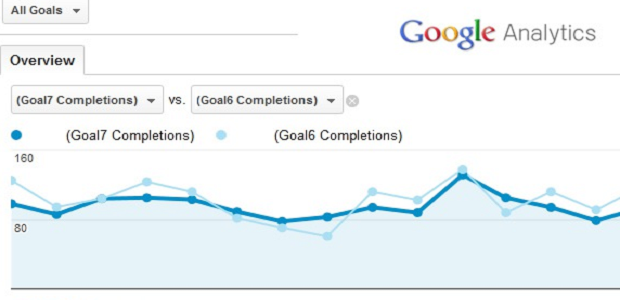 You may find these articles helpful:
How to Quickly Grow Your Photo Blog on WordPress
How to Optimize WordPress Images for Your Website
5 Tips for Running a Successful WordPress Photo Blog
Building a WordPress Photography Website? 3 Elements You Must Include
How do you make the most out of your Google Analytics experience? Did you find setting up your system easy? Let us know in the comments below, or follow us on Facebook and Twitter for more useful WordPress content.
SaveSave
SaveSave
Using WordPress and want to get Envira Gallery free?
Envira Gallery helps photographers create beautiful photo and video galleries in just a few clicks so that they can showcase and sell their work.