A Compilation Of Best Online Photo Storage Options
by Envira Gallery on Feb 23, 2022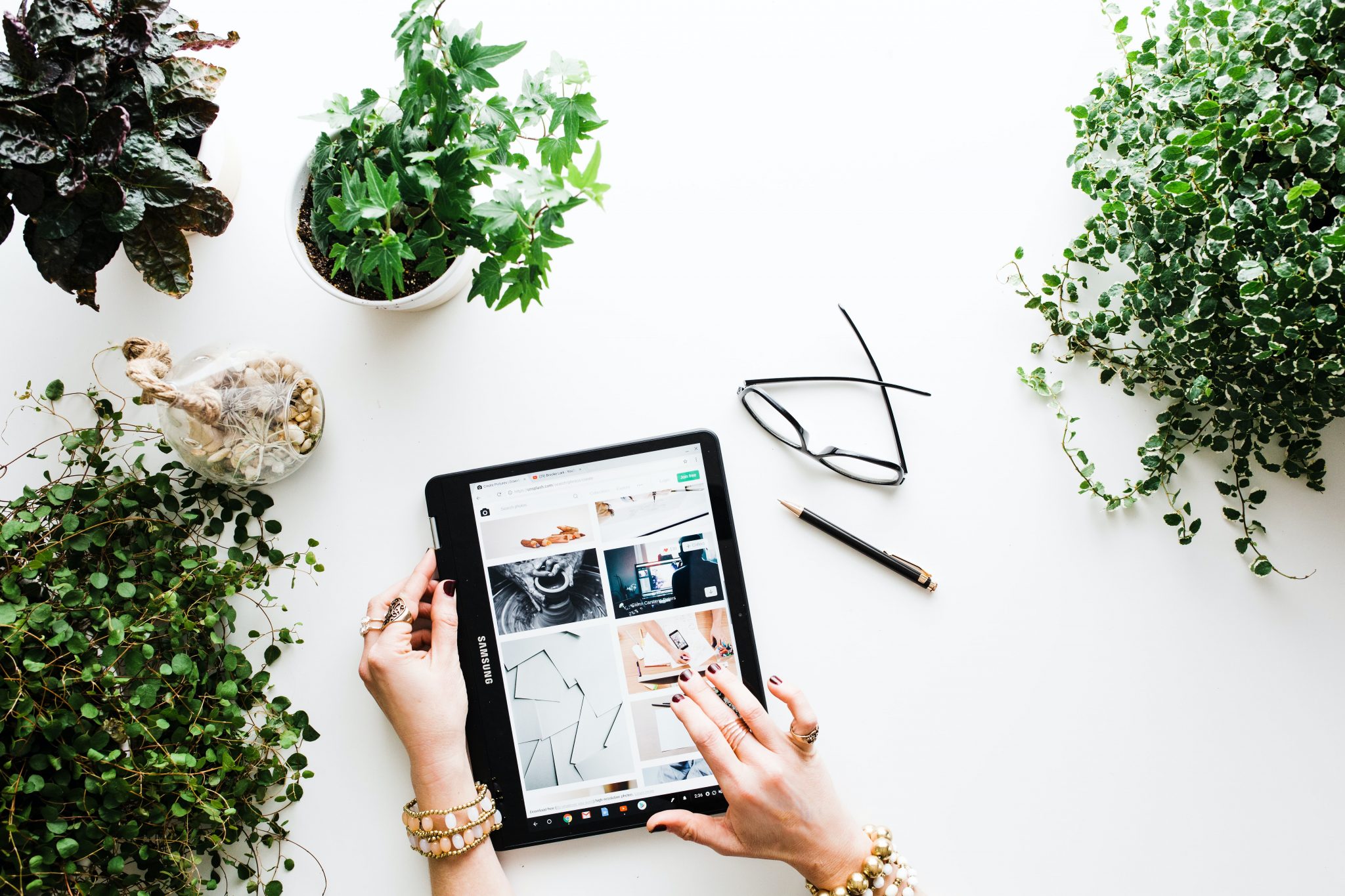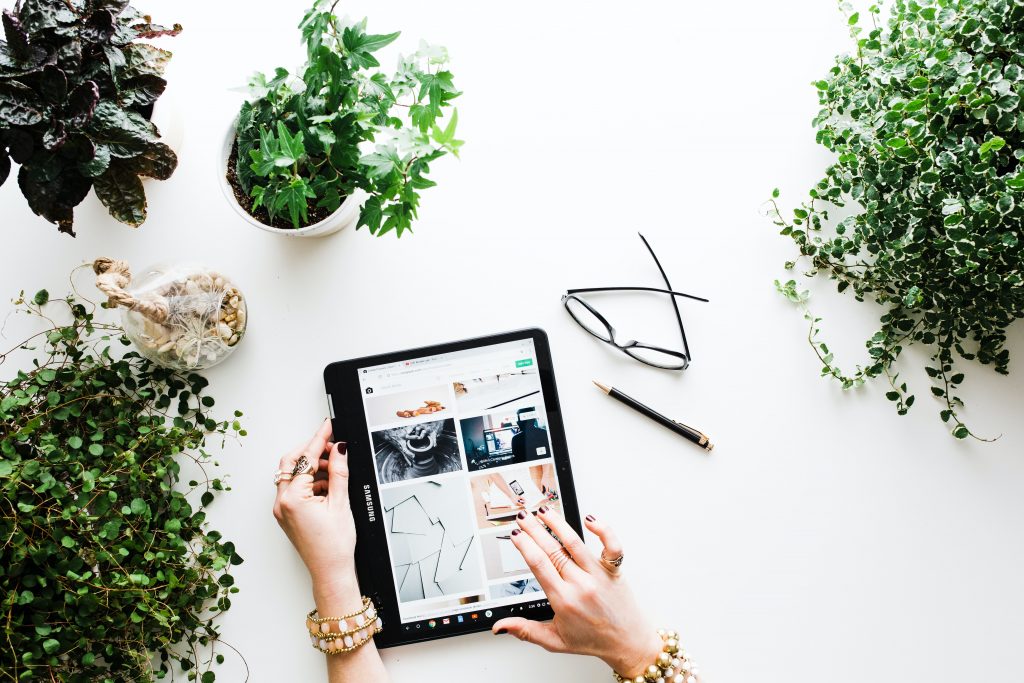 As a photographer, even though your love for capturing moments might urge you to take unlimited photographs, sadly, your data storage space often tends to put a cap on that. Photo storage is an integral aspect of any photographer's workflow. And whether you are a professional photographer who is on a photography assignment every other day or an enthusiast who strives to get better with every image that you take, having a robust photo storage system is a necessity. And since everyone has different space requirements, there are multiple options available in the market to cater to those needs. A hard drive failure is often most photographers' worst nightmare. This makes cloud storage all the more in demand. However, if you are struggling to find the best online photo storage options, here's a compilation of some of our top picks.
Best Online Photo Storage Options
1. IDrive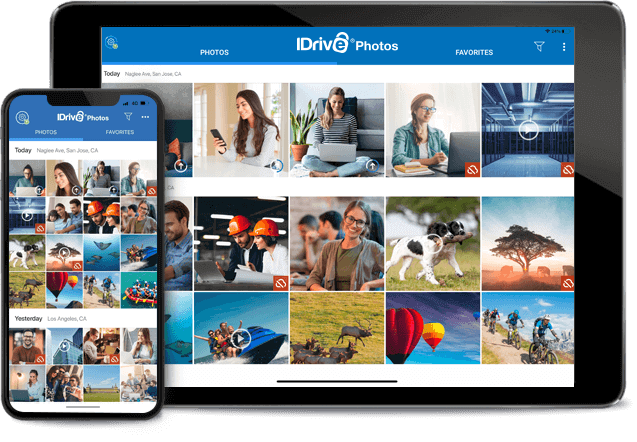 Founded in 1995, IDrive has been a strong online photo storage choice for many photographers. Compatible with Windows, Mac, Linux, iOS, and Android, it is a cloud storage system that not only provides you online storage but also offers you multiple other benefits such as online file synchronization, multiple device backup, clone/computer backup, etc. Moreover, its seamless backing up process makes moving, sharing, and retrieving data a piece of cake. It restores up to 30 past data versions, therefore, limiting the scope of data loss. Moreover, you can get your data shipped to you in hard drives free of cost (at least three times a year).
Most importantly, with 256-bit AES encryption and a user-specified key, it helps ensure data protection and makes storing, transferring, and sharing files secure and private. In addition to that, it also comes with a facial recognition feature that can help organize your files better. To give it a try, you can enroll for the free version; however, the storage space is limited to only 5 GB for that version. You can sign up for a Personal, Team, Business, or Enterprise account – whatever works for your requirements. Each of these plans has different storage capacities and user limitations.
Storage: 250 GB; 500 GB; 1.25 TB; 10 TB
Pros: Cost-effective; multiple device backup; quick file sync; supports internal, external and NAS drives; great customer support.
Cons: Only yearly payment plan available.
2. pCloud
Were you on the lookout for an option that might be compatible with Windows as well as Mac? Then pCloud could be another great choice to consider. Moreover, if you want to stick with a storage option and steer clear of repeated subscription plans, pCloud offers a lifetime plan that requires you to make a one-time purchase. However, if you wish to take it for a test drive, it also offers an annual subscription plan; however, there are no monthly plans. Moreover, if you wish to add more data security features (such as encryption and password protection), you can sign up for the pCloud Crypto option at an additional price.
One of the features that make this file one of the best online photo storage options in the market includes its seamless integration with other systems, thus making file sharing to PC or mobile easy. Moreover, for every file that you upload on this cloud storage app, they back up 5 different copies of the same file on their servers. With pCLoud Rewind, you could simply trace back your work up to a history of 30 days.
Storage: 500 GB; 2 TB
Pros: pCloud Crypto; user-friendly mobile app; pCLoud Rewind.
Cons: Only yearly and lifetime payment plans available.
Also Read: 9 Best Photo Editors for Mac
3. Adobe Portfolio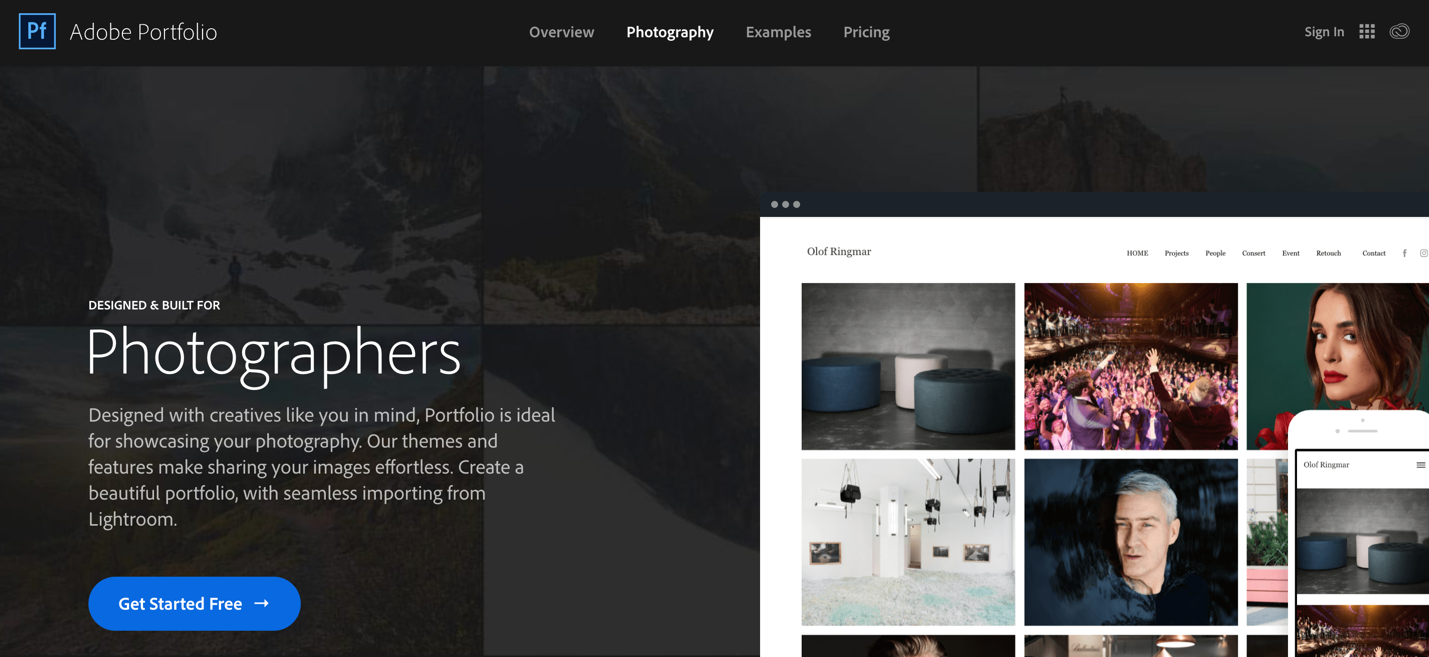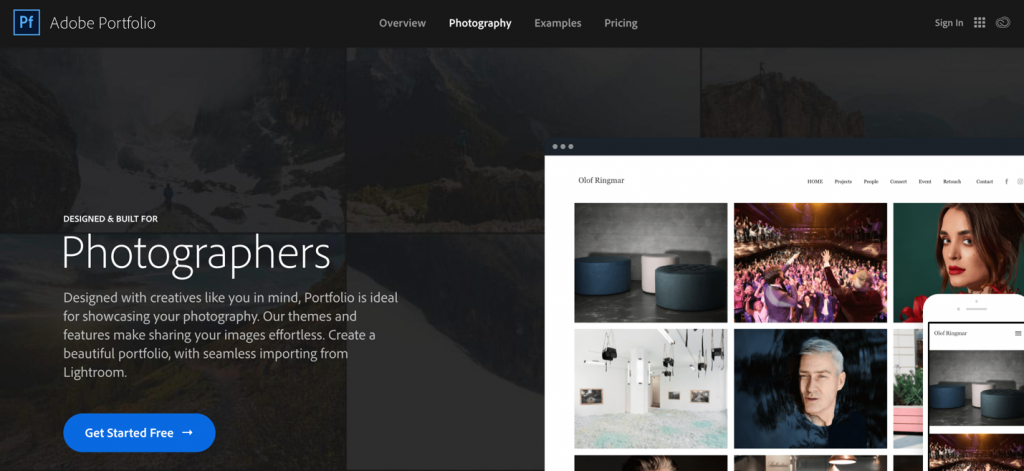 If you often use multiple apps within the Adobe Creative Cloud system, Adobe Portfolio, too, could be a storage option worth considering (as it comes free of cost along with Creative Cloud subscription). In addition to helping you provide an online space to store your images, it also helps you make the best of it by allowing you to create a portfolio or a welcome page. Thus, helping you with two things at once. This further makes organizing your images more streamlined. Moreover, you could make use of the various templates to enhance the look and feel of your portfolio. What's more? They are customizable! So you can tweak them as per your requirements.
Storage: Plans start at 2 GB
Pros: Added in your Creative Cloud subscription plan; helps design portfolio and welcome page; free templates.
Cons: No free version.
4. Livedrive
Founded in 2008, Livedrive is one of the best online photo storage options that provides not only cloud storage but also sync storage. If you are a professional photographer who often finds your storage space running out, perhaps this cloud storage option could meet your requirements. Livedrive offers unlimited cloud backup storage and keeps up to 30 previous versions of files as backup. By keeping a copy of your files at its UK data centers, they provide absolute backup even if you come across data loss or system failure. Moreover, its Briefcase plans make accessing your files from any PC, tablet, or smartphone super easy.
With two-factor authentication and TLS encryption, Livedrive makes sure your data is your data and remains that way. Moreover, all their data centers are ISO 27001 certified, thus, maintaining a mark of remarkable data security standard. When it comes to pricing, the site offers you both monthly as well as yearly plans that are subdivided into three categories – Backup, Pro Suite, and Briefcase. With Pro Suite, you can backup your data for up to 5 devices. Best of all, it is compatible with Windows, Mac, iOS, and Android.
Storage: Unlimited; Briefcase: 2000 GB or 5000 GB
Pros: Unlimited backup; available for Windows, Mac, iOS, and Android; AES-256 bit encryption; two-factor authentication.
Cons: Disk imaging option not available.
5. Dropbox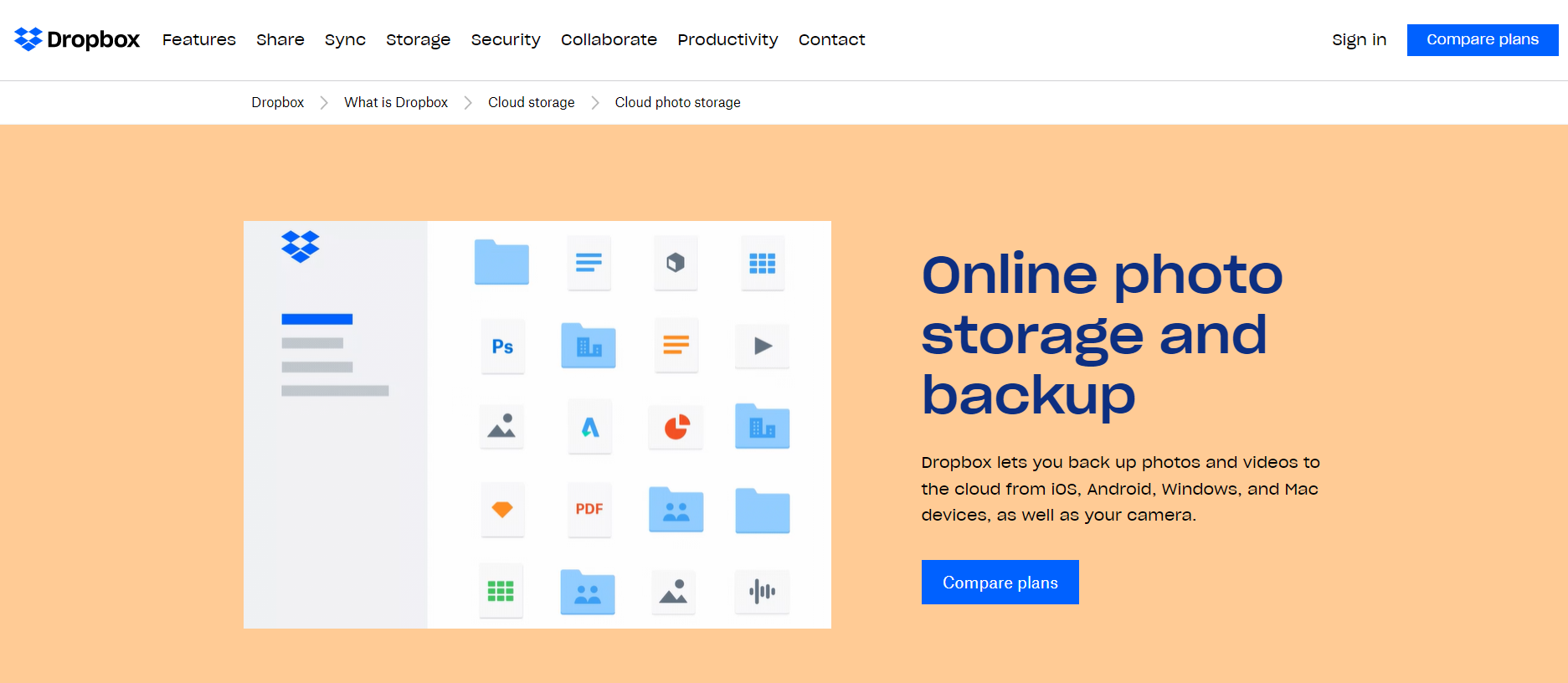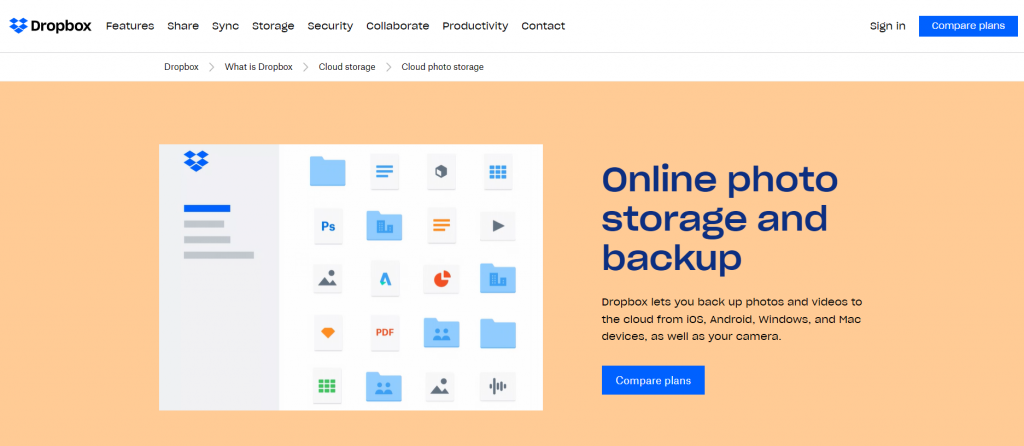 Dropbox can be your solution to multiple aspects of file storage. This file hosting service offers file storage and organization, file sharing, device synchronization, automatic backups, password protection, watermarking, and powerful data security. And that's not all, there is more to it. With Dropbox, you could choose a monthly or a yearly billing process. It offers two pricing plans – Personal (sub-divided into Plus and Family) and Business (sub-divided into Professional, Standard, and Advanced). To get a better understanding of how these plans work, take a look at their comparison here.
You can also avail the benefits of a free trial; however, the space storage is only limited to 2 GB for that version. Dropbox is compatible with Windows, Mac, Linux, iOS, and Android, and apart from the website you can easily download its Desktop as well as mobile apps. Both the website and the application have a simple drag-and-drop user interface that makes working on it easier.
Storage: 2 TB; 3 TB; 5 TB
Pros: Drag-and-drop user interface; file organization system; additional features such as task management options, screen capture and recorder, templates, watermarking, etc.
Cons: Imaging application not available; no tagging feature.
6. Flickr
Founded in 2004, this image and video hosting service is also a great photo storage option for photographers. In 2018, SmugMug, another image hosting service giant, acquired Flickr. However, to a user its functioning, in most ways, works in the same way. Moreover, you can sign up for a free trial for up to 1,000 images, but by upgrading to Flickr Pro, you can avail the benefits of unlimited storage and ad-free browsing. Some other perks that shine a light on Flickr are its easy-to-use interface and good tagging options. However, there is more to Flickr than just online storage, it could also be used as a platform to build your portfolio and put up your best work on display. And you can also review the stats to analyze what is being liked and viewed the most. In addition to that, if you choose to sign up for the Flickr Pro version, you could also avail some partner discounts and get to view your images up to 6K.
Storage: 1,000 photos (free); unlimited storage
Pros: Good tagging features; drag-and-drop system; 6K photo-viewing options; visibility stats.
Cons: No keyboard navigation support; cannot batch download images.
Also Read: How to Use Envira Gallery
7. Google Photos
Up until June 2021, Google Photos used to offer unlimited online photo storage for free. However, they have now limited the free capping to up to 15 GB. Still making it one of the best online photo storage options (especially for smartphone users). What's more? Its organizing features allow smart and systematic organization. And finding a specific photo becomes a piece of cake with its advanced facial recognition features.
Some of its additional features apart from photo storage includes a feature called Memories that uses AI to display the images of the same time from somewhere in the past. Moreover, it provides seamless backing up options and makes the task of transferring and backing up your photo and video content super easy. And needless to say, but if you have devices that support the Google ecosystem, Google Photos can fit well.
Storage: 15 GB (free); 100 GB; 200 GB; 2 TB
Pros: Ad-free usage; allows facial recognition; allows basic-level auto photo enhancements; locked folder; good tagging options.
Cons: Built-in social sharing option not available; limited photo-editing options.
8. Amazon Photos
If you are already an Amazon Prime member, Amazon Photos comes as an added benefit. It is compatible with iOS, Android, and desktop versions. Amazon Prime members can avail the benefit of unlimited photo storage along with 5 GB of free video storage as well. Moreover, if you wish to expand your video storage, you can subscribe to an upgraded plan. Another perk is that you can share the unlimited photo storage with 5 more members. Want to share your images with a group of people? Amazon Photos makes photo sharing easier with Groups (a feature that allows you to share photos with other people).
Storage: Unlimited photo storage (for Prime members); 5 GB video storage (for Prime members); 100 GB video storage
Pros: Free shipping on ordering prints; unlimited photo storage for Prime members; password protection; advanced search options; auto-save; 24/7 customer support.
Cons: No free trial available.
Also Read: How to Save Time and Improve Productivity as a Photographer
9. SmugMug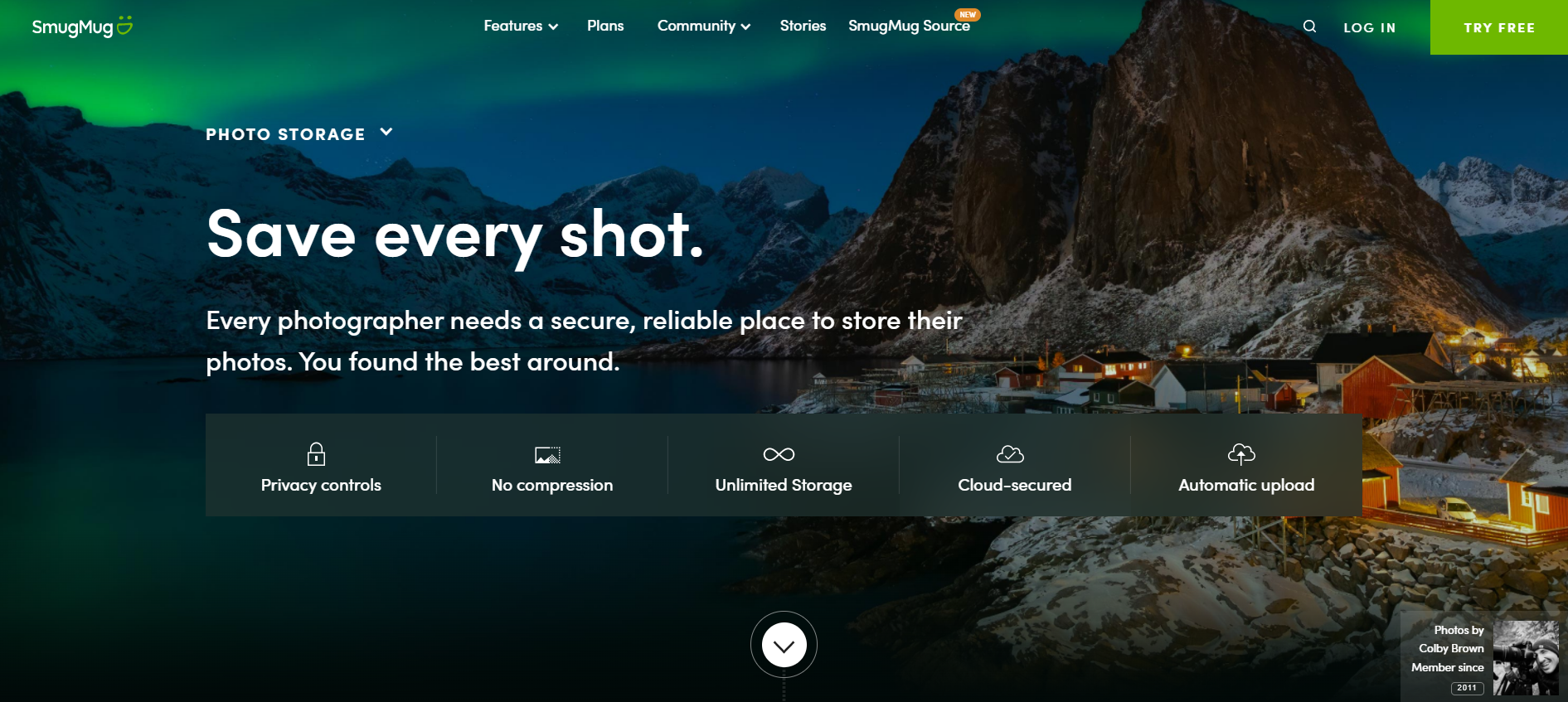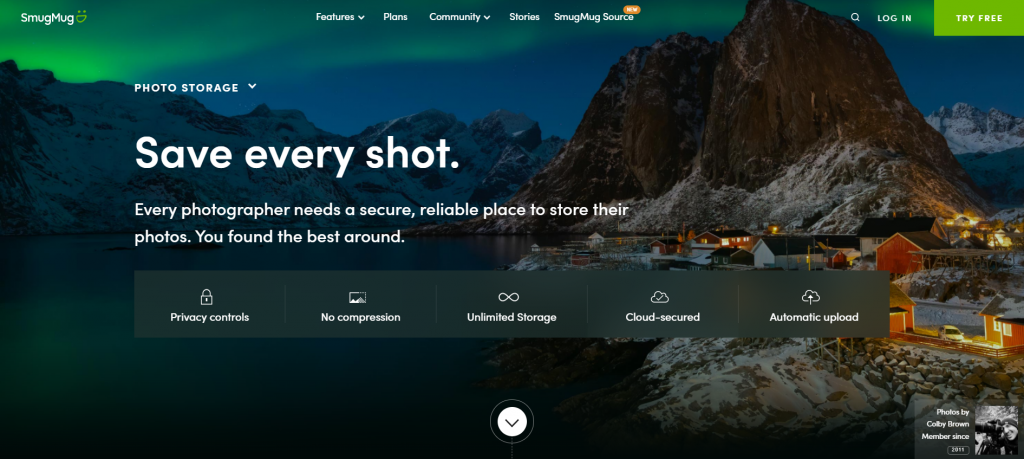 Launched in 2002, SmugMug is an image hosting service that allows you to store, share, and sell your images. It is compatible with Windows, Mac, Android, and iOS. Even though it is not a cloud storage service, it still allows you to store unlimited photos. Moreover, it also allows you to build a website and create an online store for you where you can partake in e-commerce. Also, it provides you with good enough editing options to transform your images. It could be a smart option for someone who is on the lookout for an all-in-one feature photo storage site.
Storage: Unlimited storage
Pros: Photo selling options; advanced search options; good customer support; RAW file management.
Cons: Image backup not available; no free subscription.
10. Google Drive
Google Drive can also be termed as one of the best online photo storage options as it allows you to store photos along with other files. As it is integrated within the Google ecosystem, this too, just as Google Photos, provides 15 GB of free storage, post which there are paid plans to upgrade the storage requirement. In addition to its storage capacity, it has an easy-to-use interface and is compatible with Microsoft Office. However, remember that Google Drive requires a constant internet connection in order to work on it. It also allows easy file conversions.
Storage: 15 GB (free); 100 GB; 200 GB; 2 TB
Pros: File conversion options; auto-save.
Cons: Top-tier storage options could be expensive.
Also Read: 17 Best Photo Editing Software For Photographers
A good photo storage option has become every professional photographer's necessity. However, keep in mind that what's best for you can differ from what's most suitable for someone else. Photo storage capacity, auto-sync, backup, tagging, data security – there are multiple factors to consider while choosing the best online photo storage option for you. We hope the above-mentioned list provides you with multiple options to help you make the right choice.
Using WordPress and want to get Envira Gallery free?
Envira Gallery helps photographers create beautiful photo and video galleries in just a few clicks so that they can showcase and sell their work.