How to Use Envira Gallery
by Alexandra Bateman on Jun 1, 2021
Do you want to create beautiful, responsive photo and video galleries on your WordPress website? Creating a perfectly customized WordPress photo gallery or video gallery takes just a few seconds with the Envira Gallery plugin.
Designed with users in mind, Envira Gallery uses a simple, drag and drop interface that allows you to build and customize your image galleries for WordPress pages and posts from professional templates. You can also use the plugin to create standalone galleries that aren't tied to pages or posts, and display your images in slideshows and Lightbox mode.
Ready to learn more about how to use the Envira Gallery plugin? In this article, we'll cover:
How to get started using Envira Gallery
Where to find Envira Gallery tutorials and online resources
The steps to creating an Envira Gallery
How to use the Envira plugin addons to further customize the plugin's functionality
Getting Started with Envira Gallery
The first step to getting started with Envira Gallery is downloading the plugin. You can find the Envira plugin from the Envira Gallery website.
Downloading the Plugin
Envira Gallery subscriptions come in four tiers, all of which are protected by a 14-day money-back guarantee. If you aren't happy with Envira Gallery's performance during your first two weeks of using the plugin, we'll happily return your money!
Choose from between these tiers:
Basic — This package is a great tool for those just starting out. For just $29, this tier allows you to create unlimited galleries, slideshows, and standalone galleries. It also includes image protection, custom CSS and 1 year of both support and updates.
Plus — For $69, this tier provides great power for users looking to do a bit more with their WordPress site. This tier includes gallery themes, password protection, gallery pagination and tags, watermarking, Instagram integration and more! Of course, you'll also receive all the perks offered in the Basic tier.
Pro — The Pro tier offers everything you'll need to create a perfect gallery. Create albums and dynamic galleries, display social sharing, and utilize integrations with eCommerce, Lightroom and Elementor for just $99. This tier also allows you to install Envira Gallery on up to 5 sites.
Agency — Built for professional users, the Agency plan offers unlimited sites, premium support, client management and more for $299.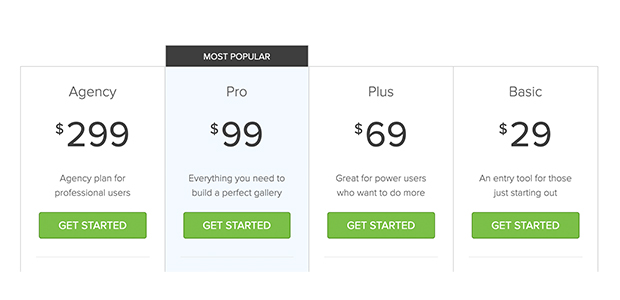 Installing Envira Gallery to WordPress
Once you choose a pricing tier that fits your needs, you can download the plugin from the Envira Gallery website. To install the Envira plugin on your WordPress website, you'll now need to either upload the plugin file to WordPress or upload the plugin file to your server.
For more information on installing Envira Gallery on your WordPress website, please read our installation documentation.
Now, when Envira Gallery is ready to update, you'll be able to update the plugin directly from your WordPress Admin dashboard.
Remember to make sure that any other plugins you've already installed, like image compression tools, are compatible with the Envira plugin. You don't want incompatible plugins to break your site.
Steps to Creating an Envira Gallery
With Envira Gallery equipped to your WordPress website, you're ready to build your first gallery. Thanks to Envira Gallery's drag and drop builder, creating the gallery of your dreams won't take more than a few minutes.
Plus, each gallery you create is responsive, so you don't have to worry about your gallery's format breaking on tablet and mobile devices.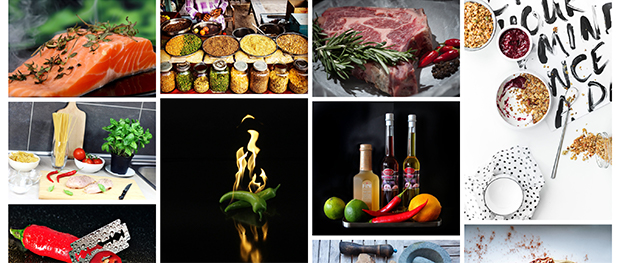 The first step in creating an Envira Gallery is to log in to your WordPress dashboard and locate the plugin in the left-hand menu. Hover over the plugin, then select Add New in the pop-out menu.
Now, give your gallery a unique title and import your photos from your WordPress Media Library, computer or from another supported source.
Then, configure your gallery settings to adhere to your brand identity, and click Publish when you're done. Now you've got an Envira gallery that you can put on your pages and posts using the WordPress Gutenberg editor or Envira Gallery shortcode!
For a more in-depth walkthrough of creating your first Envira gallery, read our documentation or watch our video demo.
How to Use Envira Gallery Addons
Envira plugin's base features are plenty advanced to help you create a customized image or video gallery. But, sometimes you need specialized help to get your gallery where you want it to be. That's where Envira's slew of plugin addons comes in handy.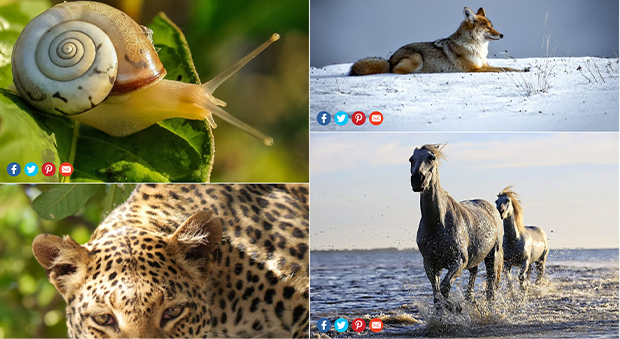 Our addons are designed to give you even more control over your gallery's functionality and design. They include:
Design Addons
Pagination Addon — Split your gallery up into multiple pages to improve your image loading times and your overall site SEO!
Albums Addon — Use Albums to organize your galleries throughout your site, as well as set cover photos and more.
Videos Addon — Create seamless video galleries with the Videos Addon. You can even embed videos from external sites like YouTube, Vimeo, Wistia, Facebook, Instagram, Twitch and more.
Watermarking Addon — Protect your photos from online image theft with the Watermarking Addon, which applies custom watermarks to photos in your galleries.
Slideshow Addon — Turn your galleries into slideshows with this addon, which lets you control autoplay settings and more.
NextGEN Importer Addon — Easily swtich your NextGEN galleries to Envira galleries with the NextGEN Importer.
Gallery Themes Addon — Choose from a selection of gallery templates to jump-start your image gallery creation.
And more!
Functionality Addons
WooCommerce Addon — Link your galleries and gallery photos to WooCommerce products for a faster way to sell digital photo downloads, prints and more.
Password Protection Addon— Protect your galleries with passwords to prevent unathorized users from viewing them on your site.
EXIF Addon — Display your photos' EXIF data including camera model, aperture, shutter speed and more.
Instagram Addon — Import your images directly from Instagram to your WordPress to save on time and effort.
Dropbox Importer Addon — Import photos to your galleries and WordPress Media Library directly from Dropbox.
Elementor Addon — Access Envira Gallery from the Elementor page builder to easily embed galleries into your Elementor-build pages and posts.
Social Sharing Addon — This addon helps you gain exposure for your work by allowing your site visitors to share your galleries to their social media platforms. The Social Sharing Addon works to share your galleries to Facebook, Pinterest, Twitter, WhatsApp, LinkedIn and even email.
Deeplinking Addon — Easily link your gallery's images in an SEO-friendly way with the Deeplinking Addon.
And more!
Experiment with these addons when building your first gallery to find the ones that are most useful to you.
How to Use Envira Gallery Add-Ons
Simply download Envira Addons from the Add-Ons tab under the plugin on your WordPress Admin dashboard. The addons available with your current Envira license will appear on that addons page.
Once you've installed an add-on, you can use it with any image gallery you've already created, or apply it to a new one.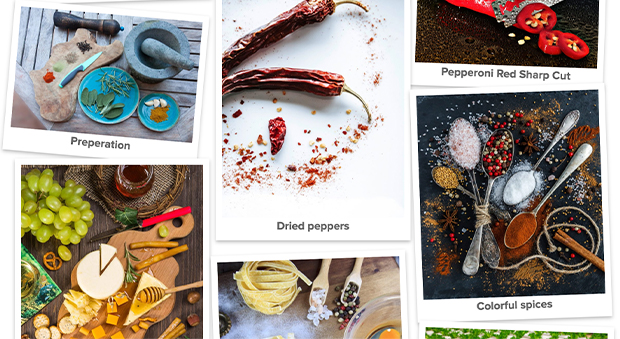 The Envira Gallery team is always working to create more useful addons for our users. In fact, if you have an idea for an addon that would help you better use Envira Gallery, join our Beta Program and let us know! We'd love to hear from you. In exchange, you'll be the first to gain access to new features and addons.
Envira Gallery Tutorials & Resources
While we think you'll find the Envira plugin simple and easy to use, sometimes questions do arise! And, because Envira has so many different features and addons, it can accomplish quite a bit for your WordPress website. That's why we've created straightforward tutorials for learning how to make Envira Gallery work for you.
Our website is a wealth of knowledge on how to make the most of your Envira Gallery plugin. On our Documentation page, you'll find step-by-step walkthroughs that detail how to use the plugin's primary features and addons. You'll also find quick demo for our most popular features on our Demos page, and even longer video tutorials on our YouTube.
Of course, Envira Gallery's user network of over 2M website builders have created their own tutorials and online reviews, too.
If you're not able to solve your Envira issues with online tools, please reach out to our support team. They're happy to answer any questions and help you troubleshoot your problems.
Are you ready to try Envira Gallery? Select your plan and get started today!
If you enjoyed this article, then follow us on Facebook and Twitter for more WordPress tutorials and photography tips. Don't forget to sign up for our email list so you can get the next article.
Using WordPress and want to get Envira Gallery free?
Envira Gallery helps photographers create beautiful photo and video galleries in just a few clicks so that they can showcase and sell their work.