How to Save Time and Improve Productivity as a Photographer
by Gerald Jackson on Mar 30, 2020
Productivity is one of those words that people throw around quite a bit. For some of us, it's the word that sucks the joy out of creating.
"Why do I have to be productive?"
The truth, however, is that productivity is one of the key parts of creativity. The greatest artists in the world work at their craft, often while serving in other jobs. They find workflows and tools that help them do their art effectively within a designated time frame, and then they do it. And photographers are no different.
In fact, photographers probably have more to balance, with equipment, software, portfolio platforms and so on.
In this article, we'll talk about maintaining your productivity by organizing your process and integrating some useful tools in your life. More specifically, we are going to cover how the Envira Gallery plugin can make it incredibly easy to organize a portfolio, import movies and images from all kinds of sources, and streamline your website so that it works for you.
We'll cover the following topics:
What it means to be a productive photographer.
Tips for managing your time effectively.
Managing your WordPress portfolio with Envira Gallery add-ons.
Using the Default Add-on to streamline your portfolio workflow.
Installing Social Media Add-ons to make sharing galleries easier.
Some tutorials on the basics of using Envira Gallery Add-ons.
Working on Your Photography During the Coronavirus Pandemic
Before we jump into the meat of this article, we want to discuss the major event that made us decide to write it: The Coronavirus Pandemic.
While we aren't going to delve into the dark and scary parts of what is an undoubtedly dark and scary time, we wanted to acknowledge the fact that many photographers are out of work right now. No one is holding special events, small businesses are shut down and there is probably little demand for photography unless you are one of the fortunate professionals who can work remotely.
We want to emphasize, however, that for those of us who are safe and secure (if a little bored and stir-crazy) in our homes, we do have one gift: time. We have the time to work on projects that we put off, to learn the things we never learned, to grow aspects of our professional and creative pursuits that we never nourished.
With that in mind, we invite all of you that have the gift of time and health right now to think about this article as an invitation to work on your own pursuits. Touch base with your creativity, learn new things and develop your skills. Plug into your work and learn how to work or create better than you did before.
What Does it Mean to Be a Productive Photographer?
"Productivity" takes on an entirely different meaning in a pandemic lockdown. In many ways, people who thought they had no time to spare on projects now have all the time in the world. Conversely, photographers who work on a lot of freelance or post-production work might find themselves just as busy as before.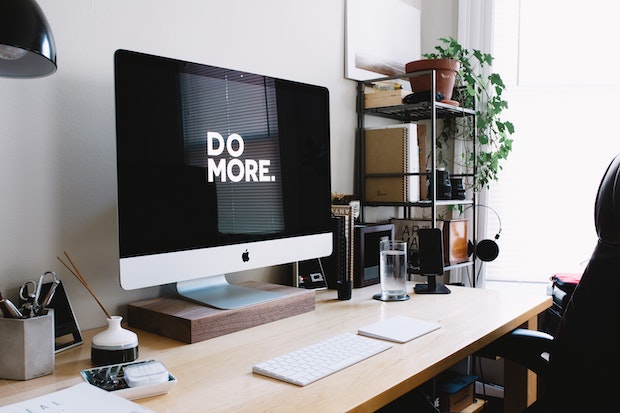 Before we talk about being productive, however, we think that some of the best advice right now is to identify what you want to accomplish. If you run a freelance photography business, think about how you want that business to grow. If photography is an artistic passion, think about how you can expand your subject pool and get really interesting shots.
That being said, this is all the great thing about photography — even if you are stuck at home, you can still take pictures and share them online.
So, remaining productive means:
Continue to take photos. Maybe you don't feel like taking photos everyday… and that's fine. But make sure to keep your camera with you and keep an eye open for potential shots that might job your creativity.

Focus on projects. While just taking photos here and there can be great for your creativity, having a clear project with multiple parts can be a great way to keep yourself motivated to work on something.

Learn new things. Maybe you have a new filter or lens you wanted to try, or a new style of lighting. Maybe you've never really figured out Photoshop as you wanted. With this time, you can use these things as a way to stay productive, expand your skillset and take your mind off other things.
These basics will help you stay productive and plugged into your creativity.
How to Manage Your Time Effectively
With all that in mind, it can seem easy to lose track of time. We are used to never having enough time to do the things we really want to do. And, we often let things slip out of our hands with that excuse.
With the coronavirus and forced quarantines everywhere, however, time isn't the issue it used to be.
What is still an issue is time management. Just because you have a ton of it doesn't mean that you use it well.
There are two ways to think about time management:
You procrastinate. So, managing time means staying focused on tasks and projects.

You're inefficient. You're willing to roll up your sleeves, but you can't seem to get things done.
The first is something that we can't help much with, but read the above section for some ideas.
The second is an important part of being a professional photographer, regardless of what's happening in the outside world. And that is something we can help you with. Because having all the time in the world won't matter if you can't get things done!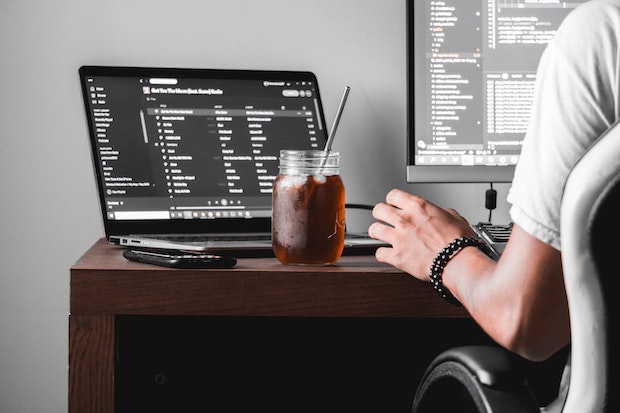 So, think about streamlining your work. What does streamlining mean?
Eliminate Distractions. All your distractions. When you're working, you are working. No social media and no shopping online.

Focus on Organization. While it may not seem like it, that directory of random images and Photoshop files is slowing you down. The more you have to search through your computer to find project files, the less energy you devote to the project itself.

Create Lists of Tasks or Goals for your Projects and Workdays. Maybe you aren't working your 9-to-5 right now. That doesn't mean you shouldn't adhere to a work schedule. Set goals, and then set the tasks you need to achieve those goals.

Choose the Right Software for the Job. Maybe Adobe Photoshop is great for that really deep photo editing project you are working on. But, it could be overkill for simple image touch-ups. Use simpler tools for simpler jobs and save the complexity for when you need it.

Set Time to Manage Your Business. If you have a photography business, take care of business items (client outreach, invoicing, etc.) before you hit your photography work. After all, there's no need for your photographs if your business isn't functioning well!
Each of these bullets could be an entire article in themselves, but we'll hit a few of these points more in-depth. Let's discuss how you can streamline your work and improve your productivity:
Portfolio Maintenance and Organization
Your portfolio is your work. It's what people see, and it's what they'll use to determine if they want to work with you. Obviously, managing your portfolio is an incredibly important aspect of professional photography.
It can also be incredibly time-consuming.
If you use WordPress to manage your portfolio, you may be tempted to rely on WordPress' basic image management functionalities. But, you can save time with the help of plugins. A plugin like Envira Gallery, for example, will add an extensive list of photo management features to your WordPress interface to help you manage your images.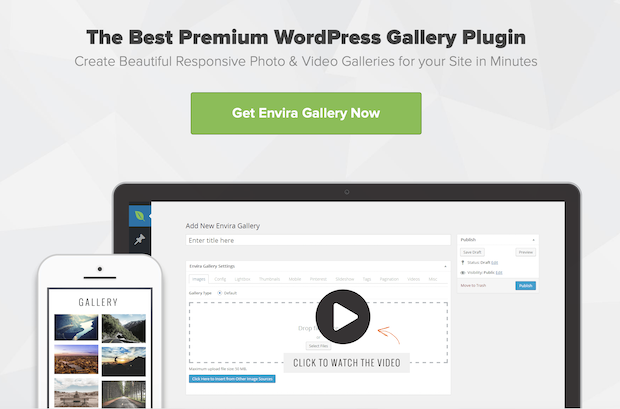 For example, Envira Gallery includes several add-ons that make specific tasks very easy:
While the Envira plugin is a gallery creation utility, we have continued to develop different organizational add-ons to help photographers work faster and smarter.
Configure Envira Gallery to Create Fast Galleries
Outside of all the bells and whistles, one of the most fundamental add-ons you can get with Envira is the Defaults Add-on. This add-on is geared specifically for making publishing Envira galleries easy.
With this add-on, you can specify default settings for your Envira plugin. From type to behavior to layout, these defaults can be as simple or as complex as you want.
Then, when you create a gallery using the Envira WordPress plugin, it looks exactly the way you want it. And you only had to invest the time and energy necessary for a single round of configuration.
If you are looking to shave minutes or hours from your workflow, then try the Defaults Add-on.
Streamline Social Media Sharing
As a photography business owner, you're likely publishing content to social media. This is one of the best ways to generate buzz for your portfolio. And your social media accounts can serve as natural extensions of your WordPress portfolio!
Obviously, you don't want to spend time manually working between WordPress and all your accounts online. It's better to have a solution that can automate social sharing inside your existing galleries without needing too much work on your part.
There are several Envira Gallery plugins available to help you do just that:
The Social Sharing Add-on allows your readers to share images from your gallery to their social media accounts, including Facebook, Twitter, Pinterest, LinkedIn and WhatsApp. It also gives you the functionality to customize share buttons.
Providing outside readers with the ability to share your images might not seem important, but sharing drives referral work. When users share your images (and give you proper credit), they essentially advertise your work for you!
The Instagram Add-on makes sharing between your WordPress blog and Instagram easy. With this Envira Gallery add-on, you can import images from your Instagram and create galleries for them from your blog.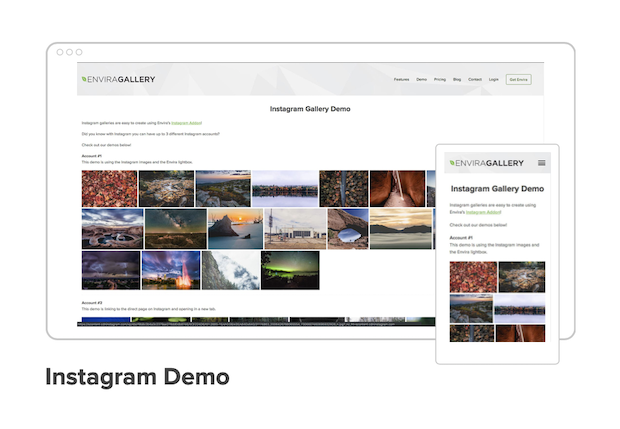 The great thing about this tool is that it streamlines image workflow from your phone, Instagram account and WordPress portfolio. Take a snap, edit it on your phone, post it to Instagram. Tag certain images so that they form a collection — say, photos from a specific location or event — and then use this add-on to pull them to your WordPress portfolio as a gallery.
Use the WooCommerce Add-on to connect your image galleries with your WooCommerce platform. If you sell images directly from your WordPress portfolio, then this feature is a must-have!
Using Envira Gallery Add-Ons to Add Depth to Your Galleries
Mixed-media galleries are increasingly common on WordPress sites, and Envira gives you an add-on to support mixing images and other media.
The Videos Add-on is more than a way to embed videos into your image galleries. This add-on provides you a way to embed videos from almost anyplace you can think of. This Envira Gallery add-on allows you to embed videos from YouTube, Vimeo, Wistia, Dailymotion, Facebook, Twitch, Instagram, and VideoPress as well as self-hosted videos.
Photographers who do photo and video editing, or who want to showcase things about themselves (such as interviews about a particular collection of images), get a lot of flexibility from this add-on.
This add-on makes sharing videos easy, and it provides a way to connect videos that you share on other social platforms with your portfolio quickly without manual work on your part.
The Best Tutorials on Streamlining Your Workflow

If you're ready to jump WordPress with these add-ons, here are some great tutorials to get started:
Conclusion
In times of distress or anxiety, it is easy to be afraid. But we hope that you are one of the fortunate folks who can turn inward and develop their creative spirit and professional zeal like they never could before.
If you are, then we invite you to explore your own photography and your own workflow. The Envira Gallery plugin is a great tool to do just that while expanding your own portfolio of work. Streamline your work, find great use of your time. We look forward to seeing what you can make!
If you enjoyed this article, make sure you don't miss any others by signing up for our email newsletter. You can also follow us on Facebook and Twitter for more photography advice, photo editing tutorials and WordPress how-tos!
Using WordPress and want to get Envira Gallery free?
Envira Gallery helps photographers create beautiful photo and video galleries in just a few clicks so that they can showcase and sell their work.