From Pixels To Print: Exploring Top Online Photo Printing Companies
by [email protected] on Nov 23, 2021
A wall art, a framed curio on a mantlepiece, or a keepsake – prints could be all these and more. Printed photos are often lovingly curated in an album and passed on as a family heirloom. They are safely stashed as a treasure box of memories! But whatever be the reason behind printing photos, as photographers, we are sure that you already understand and know the importance of the evergreen charm that prints hold.
And that is why making them a part of your packages or services is a good idea too! But the process of photo printing involves a bunch of technicalities.
Thankfully, there are professional photo printing labs that could make the entire process seamless for you when a client requests for printed copies of your images.
And in this blog, we tell you about 6 printing companies as we explore more about this journey from pixels to print!
Top Online Photo Printing Companies
1. White House Custom Colour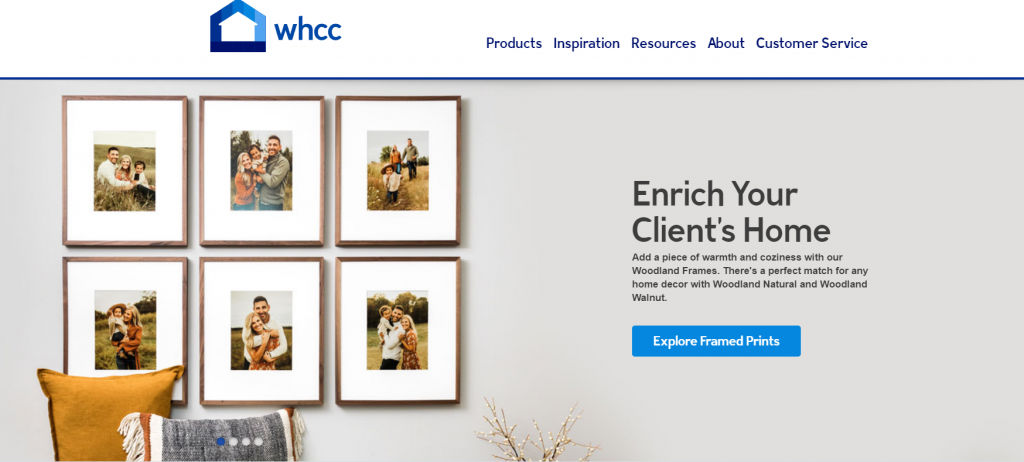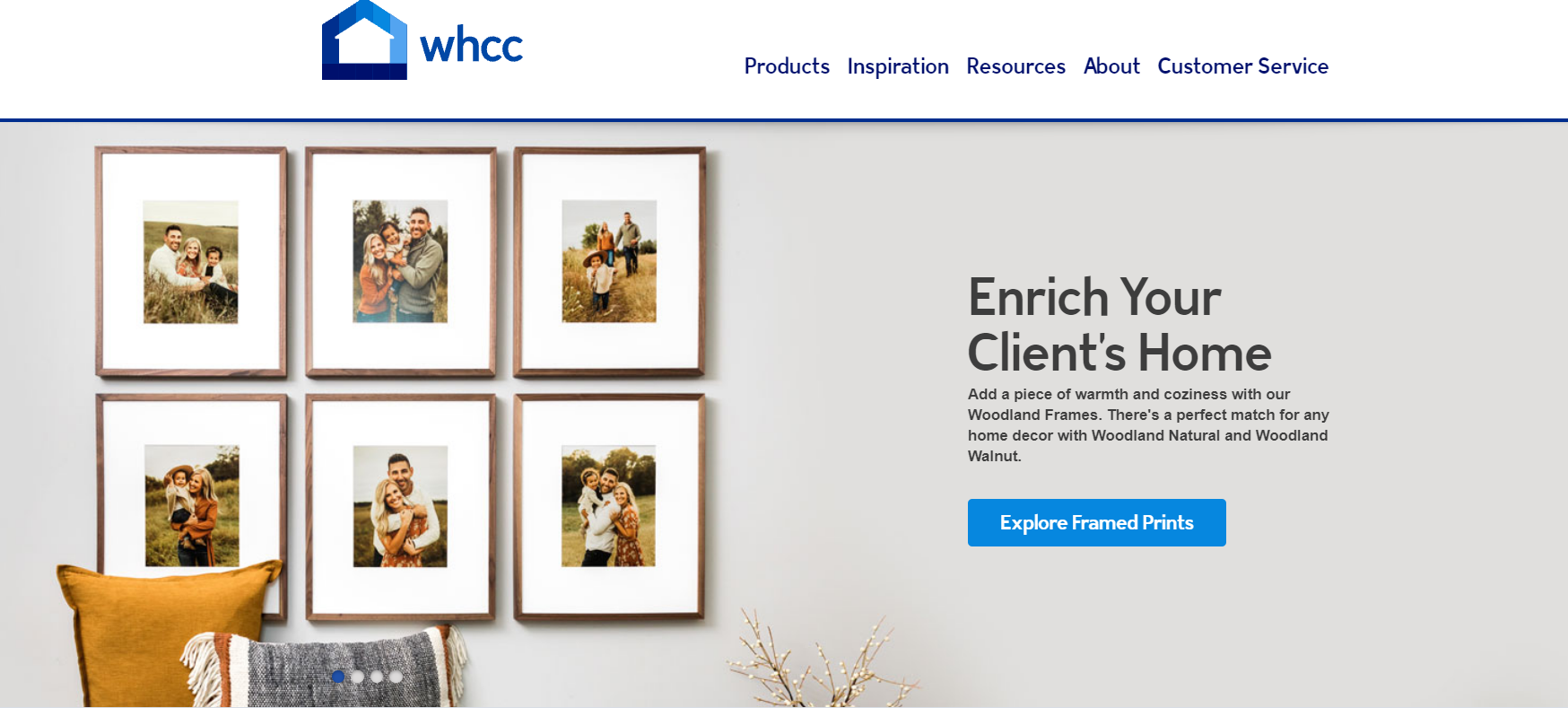 From album and photographic prints to fine art canvas prints and sports and events program products, White House Custom Colour (WHCC) caters to all your printing needs. With its base in the United States, this online photo lab also serves photographers in Canada and parts of Europe. The lab offers professional photo printing with the finest photo-printed spreads. One of their top picks is Lustre Paper – which is a semi-gloss paper. In addition to that, with WHCC, you can seamlessly design albums, cards, collages, books, and other products through their in-build Album + Book Designer. Therefore, simplifying the process of designing, proofing, and ordering products. Moreover, its drag and drop editor allows easy customization. 
Prominent Features:
No minimum order required
Direct shipping to your client in unbranded packaging with no invoice
Premium packaging options
Multiple wall display options
Color calibration resources
Free shipping or nominal shipping fee
Customize your package with their Pick A Pack option
Five 8″x10″ test images free of charge to check monitor calibration
Our sister brand, Imagely has integration with WHCC. Learn about that here.
2. Mpix
Mpix is an easy-to-use online photo printing lab with bases in Pittsburg, Kansas, Columbia, and Missouri. At premium prices, this brand offers you premium quality photo prints, wall art, cards, albums, and photo books. When seen from a pricing point, it has a higher price base in comparison to some of the competitors, but the print quality is also superlative. However, if you are planning to order more than 11 4×6-inch prints, the per print price could work out slightly cheaper. If you are printing albums or photo books for high-end clients, you could consider opting for this print to extend that luxurious experience to them. Mpix also introduces a customer reward program called – Mpix Rewards Program – that allows you to earn some points with every purchase. And these points can then further be used to avail special discounts and offers. The reward levels are three-tiered – Silver, Gold, and Platinum. If you are printing albums or photo books for a high-end client, you could opt for Mpix.
Prominent Features:
Simple and easy-to-use website interface
Fast turnaround time
Free shipping on orders over $35
Earn reward points with every purchase through the Mpix Rewards Program
Premium quality prints
High-end packaging
Online gallery sharing
Also develops film
Easy import of images from Dropbox, Google Drive, Facebook, and OneDrive
Order giclee prints, holiday photo ornaments, magnets, magazine covers, photo calendars, coasters, posters, etc.
3. Nations Photo Lab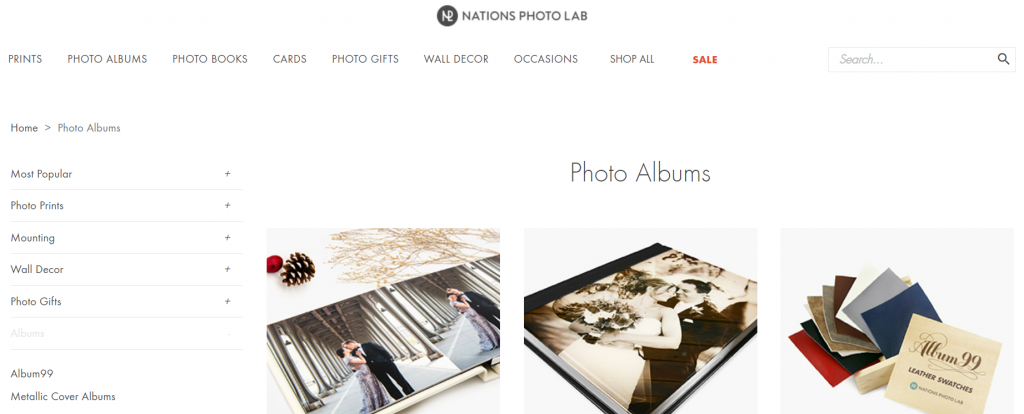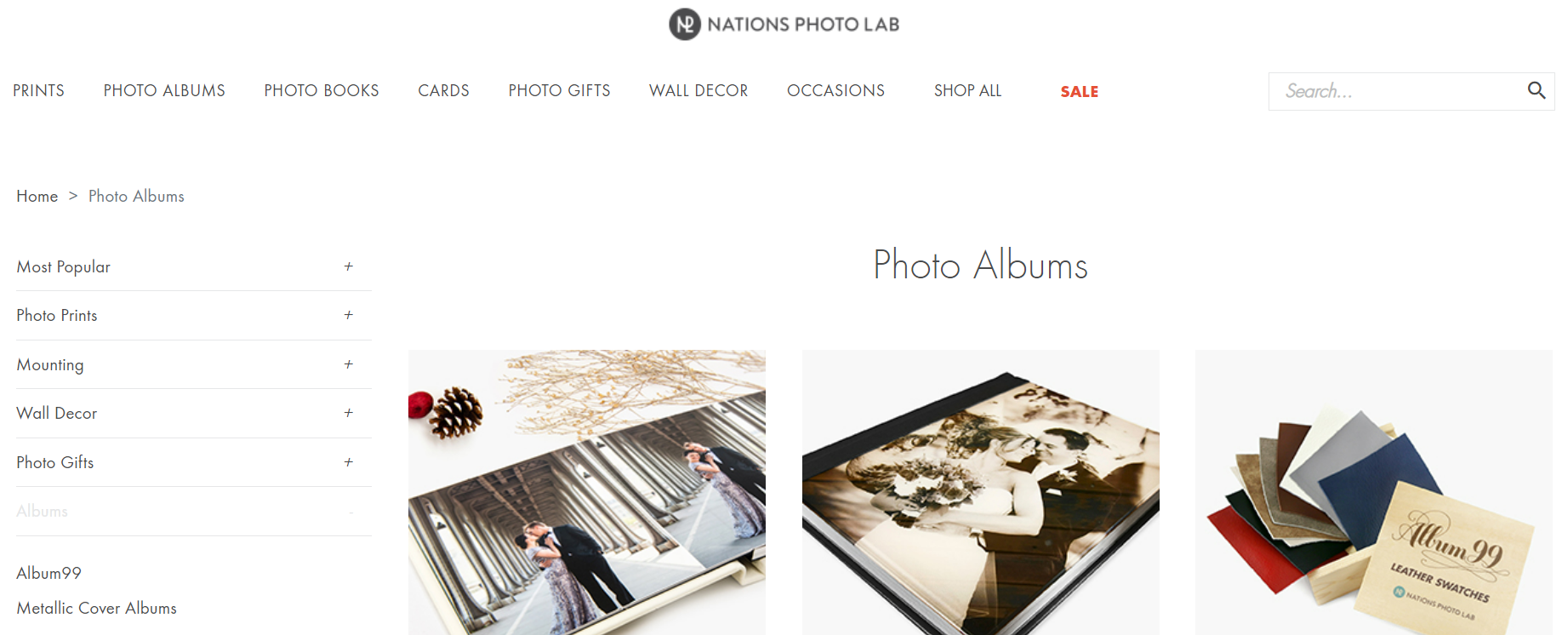 Nations Photo Lab is listed as the ideal photo printing choice for portraits by Wired and was recommended as the best online photo printing service by The New York Times in 2020. Ever since the formation of the brand in 2005, this photo print lab has been a popular choice among photographers for printing photos. At present, it offers a lot more than just photographic prints. The extended product list includes canvas prints, metal prints, framed prints, albums, photo books, mounted prints, photo gifts, cards, etc. Nations Photo Lab offers four different varieties of paper prints – Lustre, Glossy, Linen, and Metallic. The lab offers the same variety to its print size range as well. Well-acclaimed for providing quality prints that ensure soothing skin tones for your models, this brand is a go-to option for portrait photographers. The only pain points of using this service would be its website interface, comparatively higher price range, and the fact that it does not offer photo editing or online gallery options.
Prominent Features:
Accurate color correction for skin tones
Premium gift-packaging options
Protective packaging
Free shipping on orders over $50
TIFF file support
Hassle-free ordering
4. WhiteWall
This photo print lab has bagged the 'Best Photo Lab Worldwide' award for WhiteWall RoomView by TIPA World Awards for multiple years, including 2021. WhiteWall offers an array of paper prints and print sizes. Some of their most sought-after products include photo prints (UltraHD Photo Prints), canvas prints, framed prints, acrylic photo prints, giclée prints, etc. Another interesting feature that WhiteWall offers is printing on wood. This specific print comes ready with a wall mount feature and is laid on high-quality birch wood that offers visible wood grain to attain a natural look. Moreover, you can also opt for a sample set that suits your requirements. The four sample sets they offer include Prints Sample Set, Aluminium Sample Set, Acrylic Glass Sample Set, and Product Assortment Sample Set. 
Prominent Features:
High-quality photo prints on wood
Secure specialty packaging
Ease of customization
Any custom sizes
Automatic image optimization
Photo gift options such as acrylic block, acrylic glass stand, gift certificates, etc.
5. Printique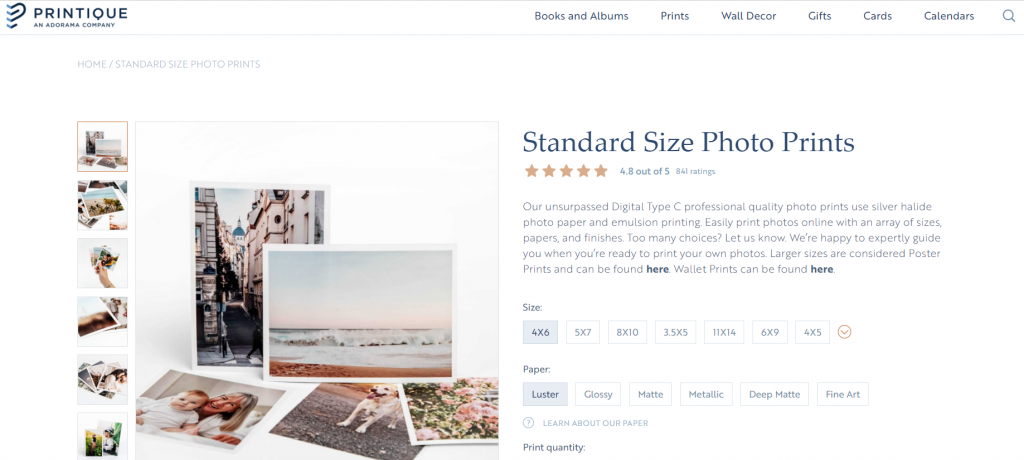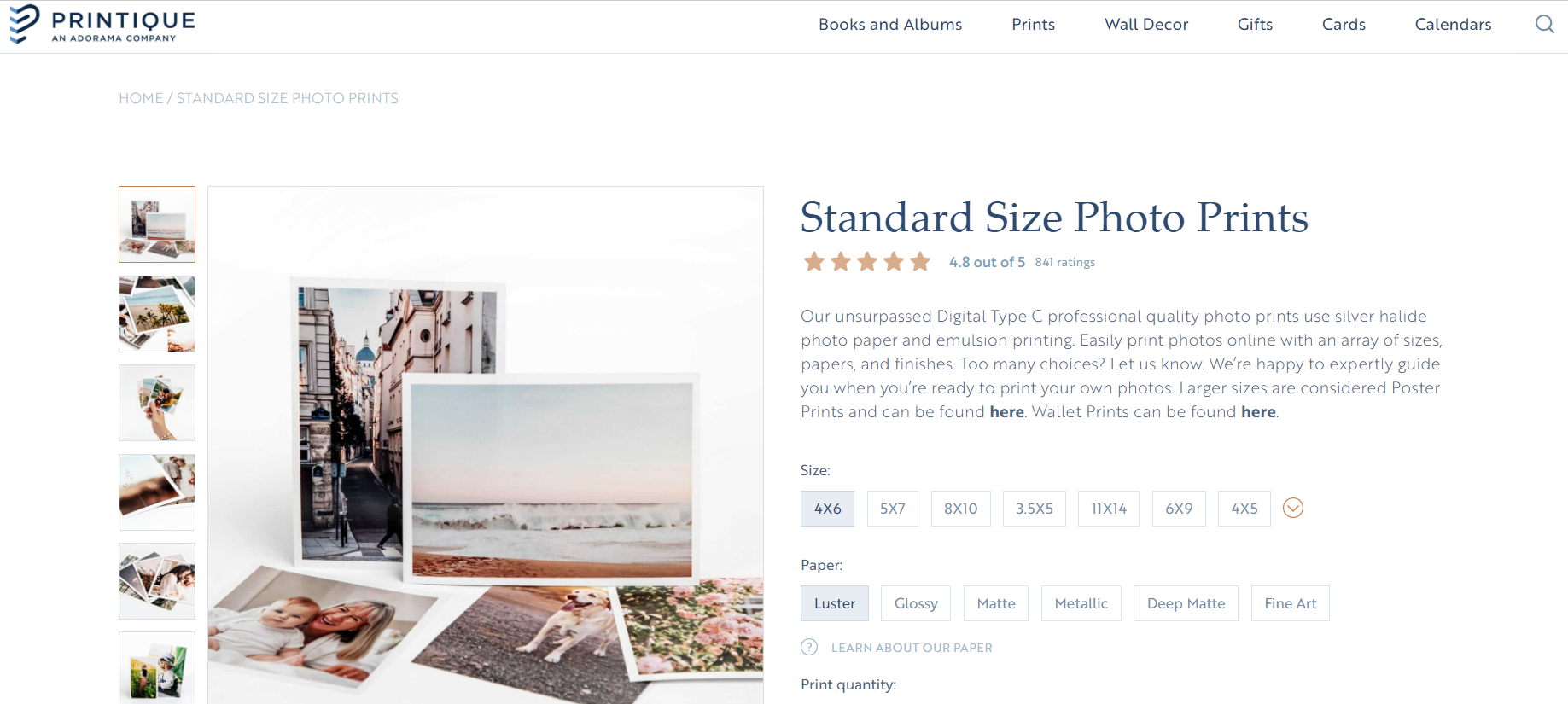 Earlier known as AdoramaPix, Printique started as an in-house photo lab for Adorama. Just like Mpix, Printique also falls in the bracket of some of the higher-priced services, comparatively, but the premium quality of photo prints it delivers online could be worth shelling out the extra bucks. The brand operates and ships to multiple locations across Canada and the USA. From Kodak Endura Lustre, Fuji Deep Matte, to Giclee paper of different textures, this photo printing service has high-grade paper options. In addition to offering multiple creative options for photo, canvas, wood, and metal prints, the photo lab also works as a great option for wall art and decor. What's more? You can actually make the best Wall Design Wizard, a wall decor design editor, to get a realistic idea of how the wall decor appears on your walls. All you have to do is upload your wall image and select print arrangement and wall texture. Another cool feature of this photo lab is that you could opt to get the name of the file and the date printed at the back of the image.
Prominent Features:
Rush processing option available at checkout
Leather cover albums and photo books
Fast turnaround time
Good website interface
Premium photo print quality
Easy import of images from Facebook, Instagram, Flickr, Lightroom, Dropbox, Printique Galleries, Google Photos, and even your mobile devices
Availability of wall decor design editor
Availability of photo gifts, cards, calendars
Protective and sturdy packaging
JPG and TIFF file formats are supported
6. Snapfish
If you are on the lookout for a budget photo printing option, Snapfish could be your preferred choice. Not only does this brand offer a comparatively lower price structure but it also provides good quality photo prints. Now, don't get us wrong, these prints might not be on par with the premium quality of some of its higher-priced competitors, but they still deliver good quality at pocket-friendly rates. And to begin with it, you could simply start by setting up an online account and then either import images from your computer, Facebook, Instagram, Google Photos, or Flickr, or simply choose the product you wish to purchase. Moreover, you could even apply the color correction feature to enhance the colors accurately or eliminate red eyes glitch. Another perk of using Snapfish is that it is also available as an application. However, note that Snapfish does not support TIFF file format.
Prominent Features:
Powerful website interface
Value at a lower price range
Availability of multiple photo gift and home decor options
Availability of photo editing feature
Online gallery sharing
Great print quality
Supports JPG and PNG file formats
Supports large file sizes
PayPal Checkout available
What To Look For While Choosing An Online Photo Print Lab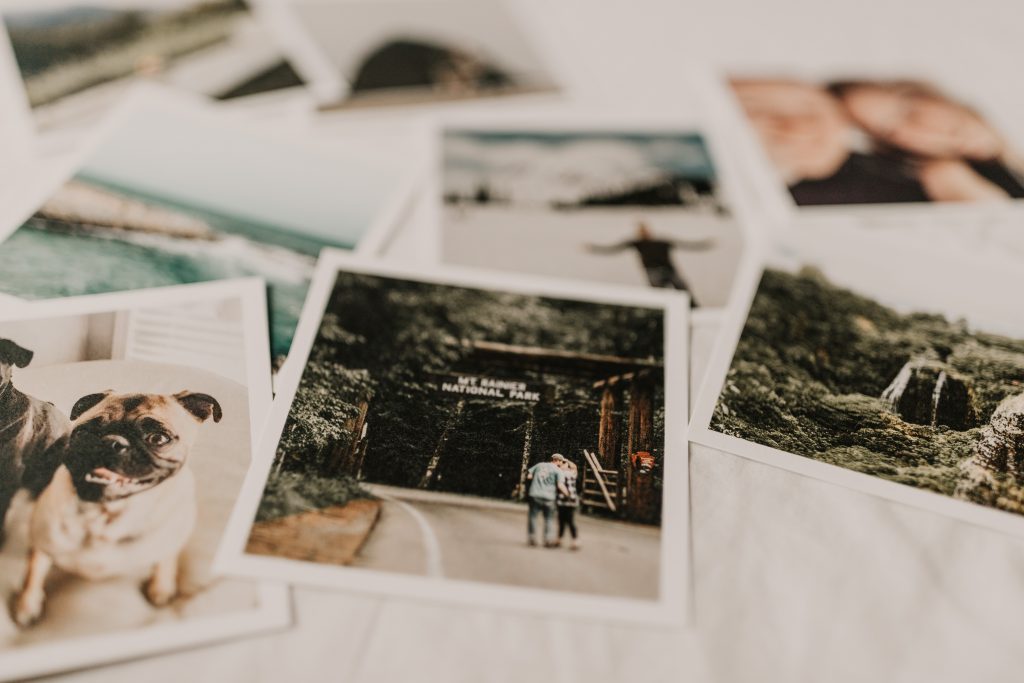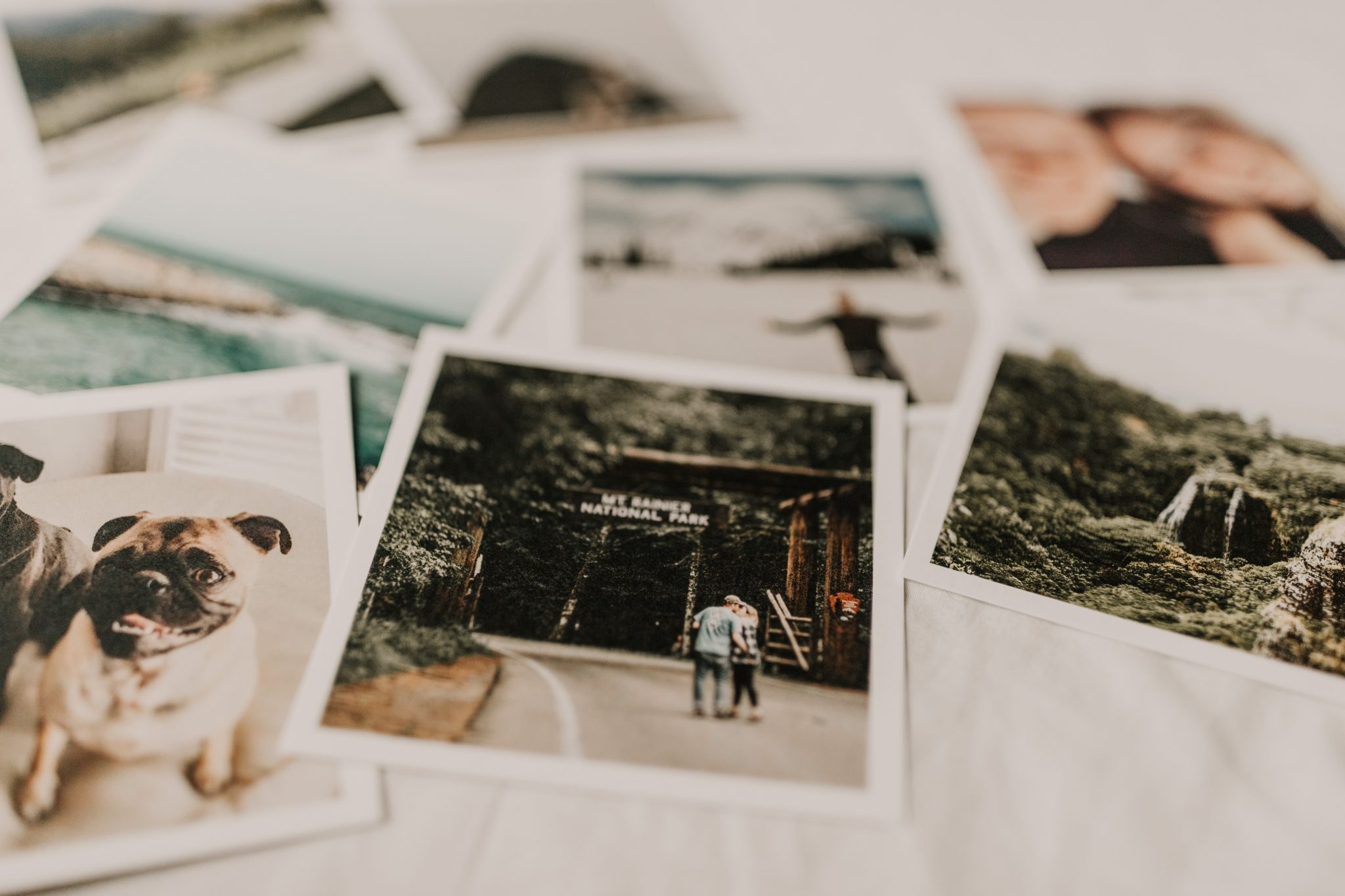 We understand that as a photographer, your images mean the world to you. And therefore, it is only natural that you would want the photo prints to bring out the true essence of the images you have captured. However, zeroing in on an online photo printing company might not be the easiest thing to do, especially if you have not used their services before. And visiting each of their websites, trying to understand their pricing structure and the value they offer, and choosing from the products and services on offer could be overwhelming at times. To help you navigate this situation and make the process of finding the right printing option for your images, we have listed out some of the key points that you could consider before making your printing choice:
1. Quality of Prints
There are many factors that determine print quality – resolution determined by dots per inch, the ink type, and even the type of paper used. Paper comes in all different shapes, sizes, and textures. And different types of paper have different printing purposes to serve. So while analyzing the print labs you want to settle for, we suggest you also make a note of the options of paper available. Also, do remember to check the monitor calibration. Moreover, it would be good to study the difference the paper and print quality could make to your image and accordingly find out what would work best for you.
2. Packaging
Even the finest of prints could sometimes crumble under the test of the shipping and delivery process. Your product or print might have to make many stops and be parked at several warehouses before it finally reaches its designated destination. But you don't want your photo prints to be damaged in transit. Hence the emphasis on sturdy packaging. Some photo print services offer layers of protective packaging, some don't; you can consider this one of the deciding factors if your order involves elaborate shipments.
3. Shipping Cost
Shipping cost is another crucial factor to consider while choosing a photo print lab. Does the printing service deliver to your place of business or your client's location? If so, what are the shipping charges? Are these charges within your budget or adding to the overall cost of the purchase? If the shipping costs turn out too high for you, you could always look for an alternative printing service in the same range.
4. Website Interface
How is the web interface of the photo printing service that you are planning to opt for? Is it seamless, easy to use, and offers you a drag and drop option? Or is it too complicated, making your user experience unsatisfactory? After all, your time is precious, and you don't want to spend hours figuring out how to upload images on the site of the printing service.
5. Turnaround Time
Lastly, turnaround time also plays an integral role in determining which photo print service to choose. Why, you ask? For starters, many photographers might have deadlines to meet, and keeping clients waiting for prints might not be the ideal thing to do for your business. Additionally, most photo and art galleries have events planned around photography exhibitions and shows. Every business strives to decrease its turnaround time, but they might be working in different time zones and locations, leading to increased delivery time. If fast delivery is something your business requires, keeping the turnaround time in mind could help you decide on the printing service that fits your schedule. 
In-House Printers Vs Online Photo Print Labs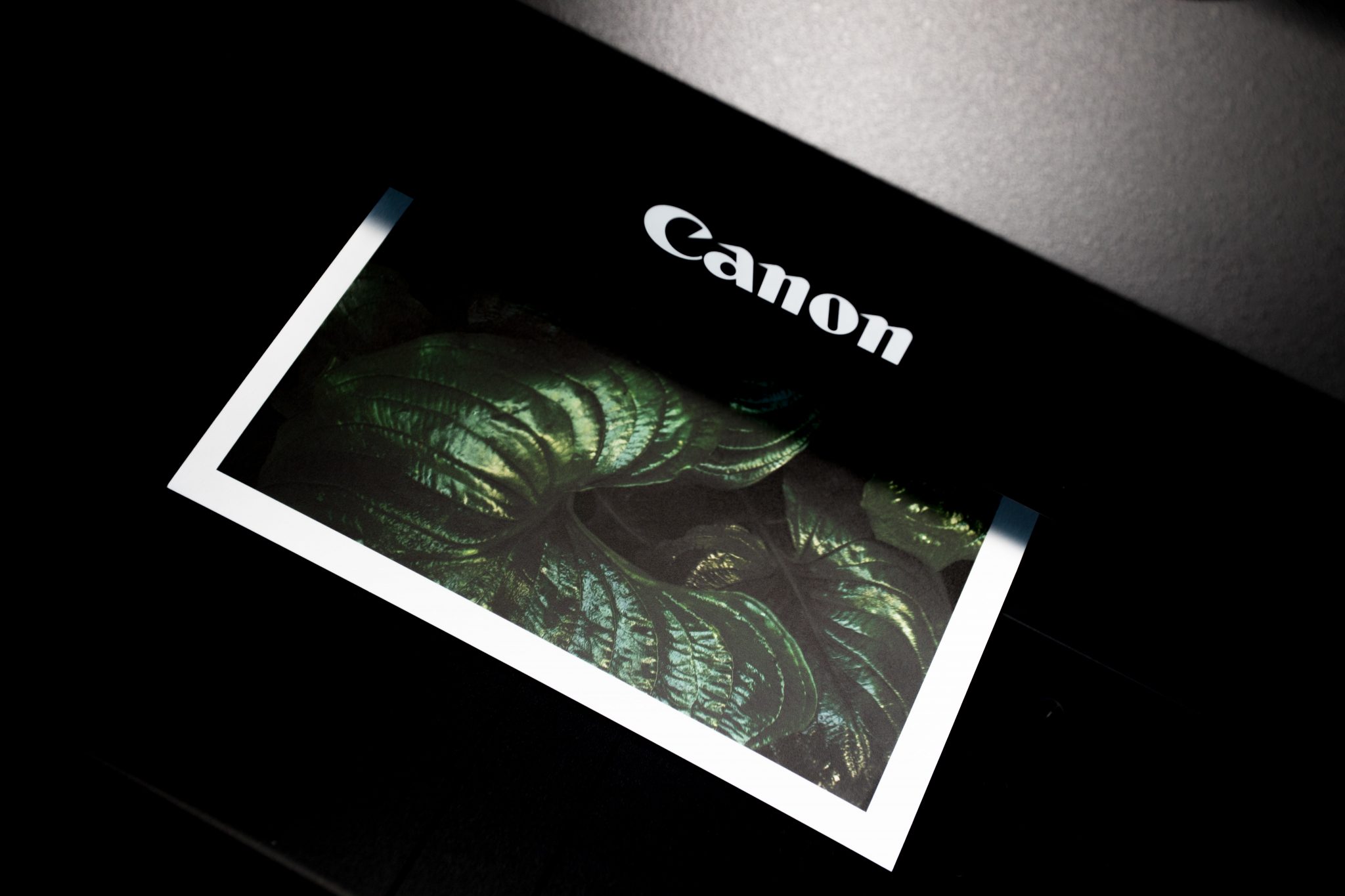 Using in-house printers to meet all your printing requirements could save you the trouble of logging into a whole new printing gadget and figuring out the products and the process. But the reason why most professional photographers prefer outsourcing the task to online photo print labs is that printing in-house is not only time-consuming but could also burn a hole in your pocket. Setting up a printer, buying print cartridges and good-quality paper, and repeatedly investing in them could be more expensive than it appears. Moreover, high-end large format printers can take up a lot of space. Although they offer you the convenience of printing whenever you want, that convenience could have a high price tag attached to it.
Worried that you might not have a photo printing lab in your vicinity? Well, you don't have to. Online photo print labs can offer you the best quality prints at your client's doorstep without you having to bother about stepping out. Therefore, helping you eliminate the steps of setting up and maintaining a printer and straightaway moving to deliver your prints. What's more, professional printing labs not only offer you the convenience of easy print and delivery, they also allow you to think beyond photo prints. These professional printing services could open up a whole new creative dimension for you, with options ranging from metallic prints, wood prints, and wall art to canvas print and much more.
Further Read: Best iPhone Photo Printers for Anyone
There you have it! A glimpse of 6 different online photo printing companies and an overview of the key factors that could make your photo printing choice a little easier. Our takeaway? Understanding your business requirements before choosing a printing service could help you identify the right fit for your needs. Whether you want a budget option or a premium service, there's something for everyone. Which photo printing lab do you swear by for your photography business and why? Let us know in the comments below.
Using WordPress and want to get Envira Gallery free?
Envira Gallery helps photographers create beautiful photo and video galleries in just a few clicks so that they can showcase and sell their work.