9 Best Tips to Become a Successful Freelance Photographer
by Alexandra Bateman on Sep 10, 2023
Do you want to become a freelance photographer? Having your own photography business can give you a lot of freedom and fulfillment, but you might not be sure where to start. In this article, we will share our 9 best tips for becoming a successful freelance photographer.
How to Get Your Start as a Freelance Photographer
Many successful photography businesses start off doing part-time freelance work, and then gradually become full-time freelance photographers.
However, freelance photography can be different as it poses some special challenges.
First, photography is an art. It takes a special passion and skill to successfully capture the beauty of a scene. Second, all the gadgets you need are pretty expensive compared to other freelance businesses. To get started in web development, for instance, pretty much all you need is a laptop.
To succeed at your photography business, you will need to have a good understanding of photography techniques. You'll also need to make an initial investment in some gear.
That being said, we have some tips for getting your business off the ground with relatively little expense. We'll show you how to purchase only the necessary basics. We'll also show you how to really standout so you can be a successful freelance photographer.
Here are our top freelance photographer tips:
1. Purchase Your Equipment
Before you start work, you have to invest in good equipment, so you can be confident in your ability to perform your job.
Regardless of your photography field, you only need a few pieces of equipment to start a freelance photography business, including a camera, lenses and a flash.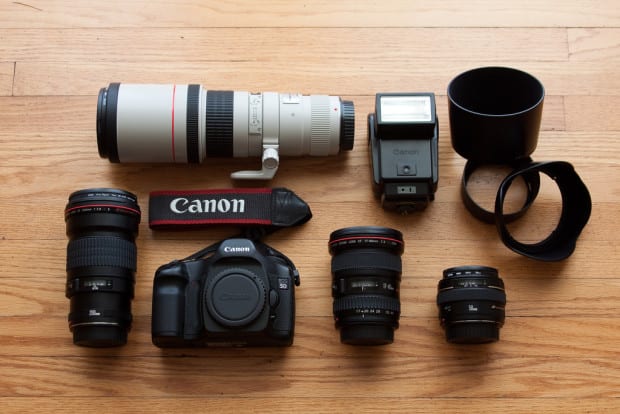 You may also need reflectors, diffusers and lights to create high quality photos. This is especially true for photographers who shoot portraits, real estate or stock photography.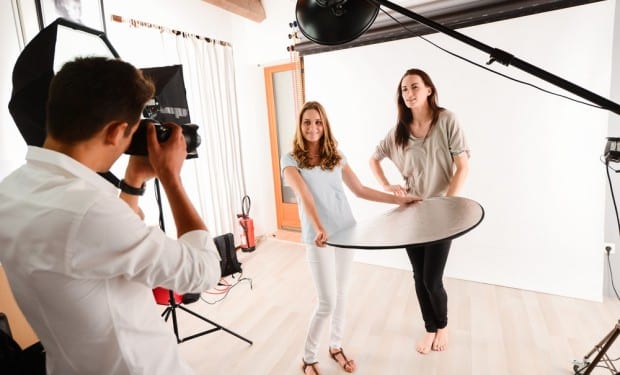 Out of all of these pieces of equipment, good lenses are the most important. So once you start making an income, we recommend that you spend some of that money to purchase new lenses.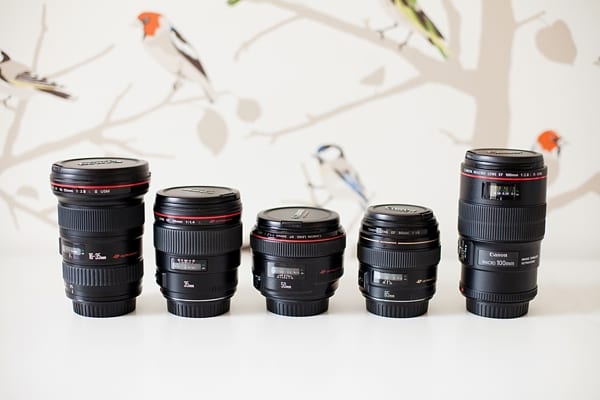 To learn about the prices of photography equipment, check out this detailed guide on how much does it cost to start a photography business.
2. Set Up Your Website
As a freelance photographer, you'll need a professional photography website to show off your work. Your website also helps you spread the word about your photography business. Don't worry if you don't know much about web design, because WordPress makes it easy to create a personalized photography portfolio online.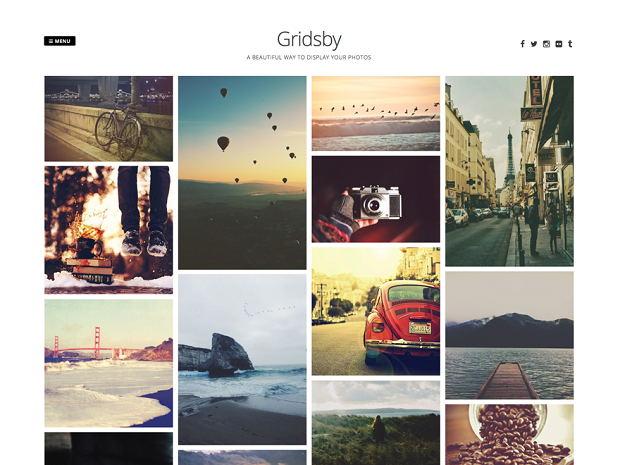 But your website can be more than just a portfolio. You can also use your website to communicate with clients, schedule sessions, manage orders, and even deliver completed work.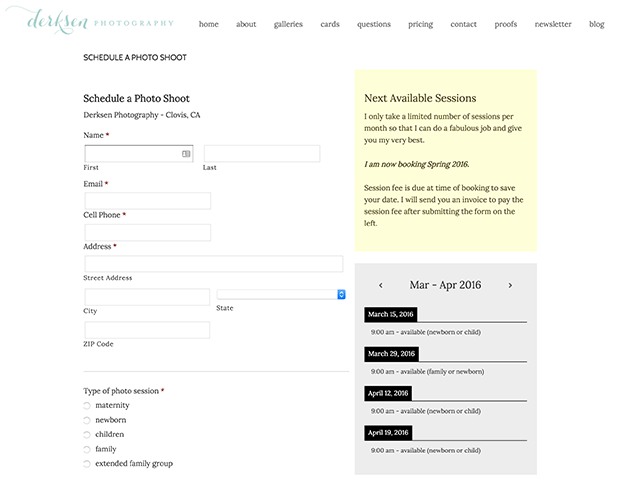 The best place to start is with a WordPress site and a good photography template. Here are the 55 best free WordPress themes for photographers.
Also check out these 21 best WordPress plugins for photographers.
3. Build Your Portfolio
Every freelance photographer needs a strong portfolio in order to attract clients.
When you are first starting out, we recommend doing some work for free to build your portfolio. You can also find local models who need portraits for their modeling portfolio, and that way you both benefit.
Once you've done some free work, you'll need to display it on your website. Check out the Envira Gallery Albums Addon to add a stunning portfolio to your website.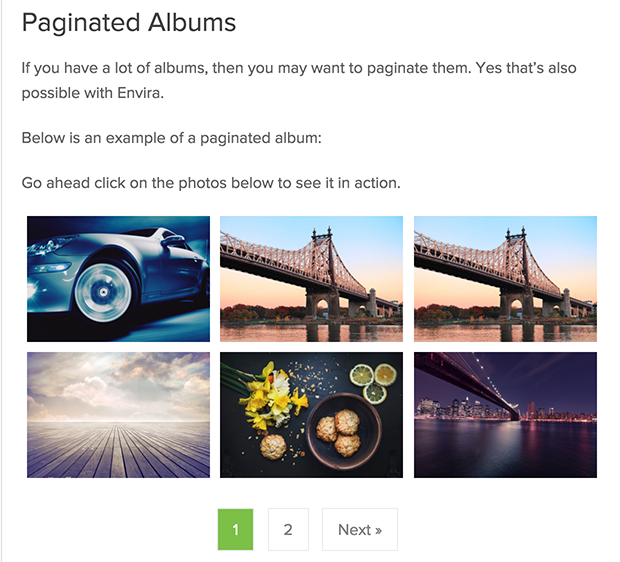 4. Get Your First Clients
There are many online platforms for photographers to get traction and clients, such as Pinterest and other social media, imgur.com, blogging and word of mouth from friends and family.
Create a blog and write regularly to attract new clients. A blog also teaches your visitors about your work and builds your trust with them as a professional.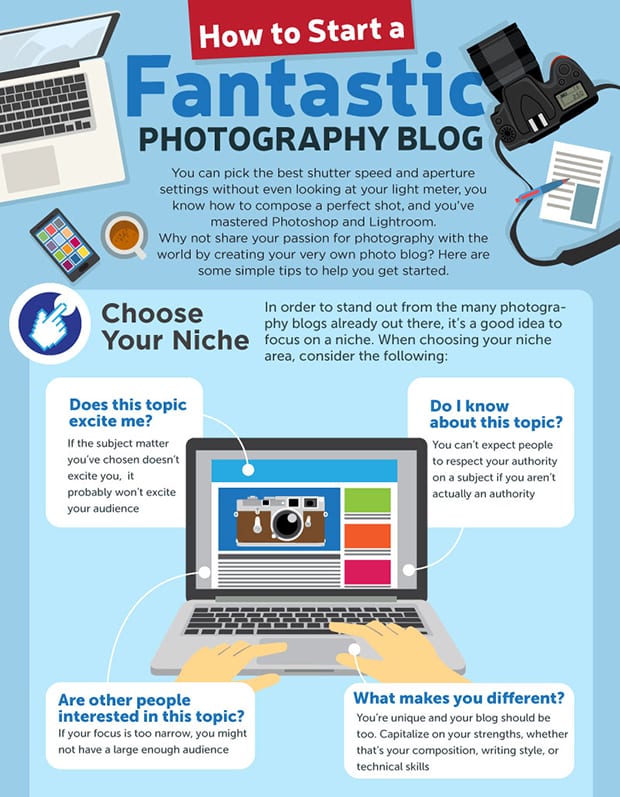 It's also a good idea to keep in touch with existing clients on a regular basis via an email newsletter. A strong network can help you get repeat clients, and additional work through referrals.
MailChimp is a good free email newsletter tool for photographers. OptinMonster is what we recommend for adding beautiful email signup forms to your website.
5. Create a Schedule
Keeping track of your freelance photography jobs can be difficult, especially as your business grows. That's why it's important to have a detailed schedule.
We recommend that you use the BirchPress Scheduler WordPress plugin on your website to take appointments and show your availability to clients.
With BirchPress, you can also manage your clients, services, your calendar and more from inside your WordPress dashboard: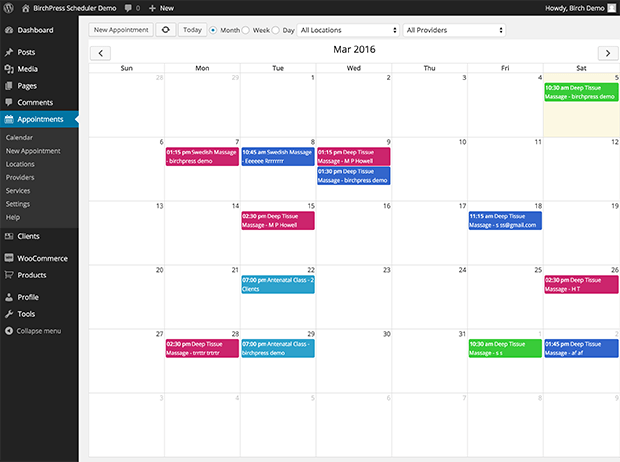 6. Edit Before Delivery
The best way to become successful as a freelance photographer is to produce such amazing work for your clients that they can't help but rave about you.
To do that, you should always edit and enhance your photos before delivering them to your clients.
This editing may include a background adjustment, color balancing, fixing insufficient light and enhancing skin tones.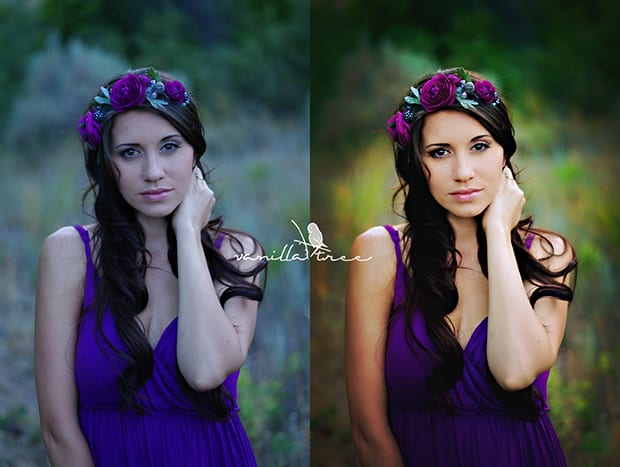 To help your post processing workflow, check out our list of the 9 best photo editing software for photographers.
7. Manage Your Finances
When you work for someone else your salary is guaranteed. So becoming a freelance photographer and suddenly being in charge of your own salary can be a bit scary.
But if you do a good job managing the income and expenses for your photography business, you can eliminate a lot of that fear.
Remember to pay yourself a salary and keep your business expenses separate from your other bills. That way, you'll know how much money you have left to invest in your business. And, you won't be tempted to make those purchases out-of-pocket.
8. Attend Workshops
Continuing education is important for freelance photographers, because you have to keep your skills sharp.
Attend a local photography workshop, sign up for a community college course, or study an online course.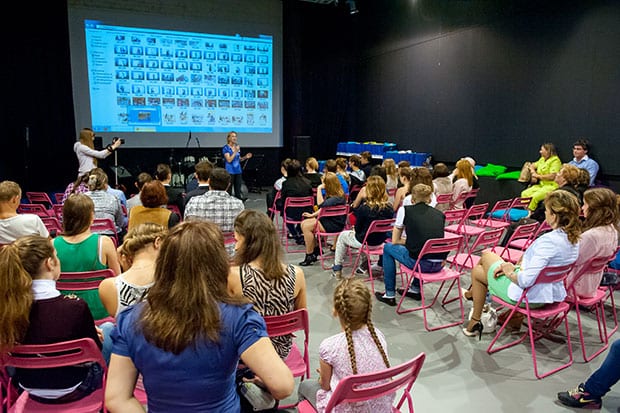 Here are some of the best free online photography courses.
Not only will you learn new skills, you'll also have the opportunity to grow your network and get support from fellow freelance photographers.
9. Boost Your Confidence
You should be confident in your photography skills: you are a professional photographer. To be successful as a freelancer, you need to show potential clients that you can confidently deliver the work they need.
Take experience from multiple shoots. Note what worked and what didn't work in different situations. The more experience you get, the more you will hone in on your skills. You will become a more confident photographer with every step.
We hope this article helped you to know the 9 best tips to become a successful freelance photographer. You may also want to check out the 21 best free web apps to grow your photography business.
Follow us on Facebook and Twitter for more photography tips.
Using WordPress and want to get Envira Gallery free?
Envira Gallery helps photographers create beautiful photo and video galleries in just a few clicks so that they can showcase and sell their work.