How To Scale Your Photography Business
by Envira Gallery on Nov 26, 2021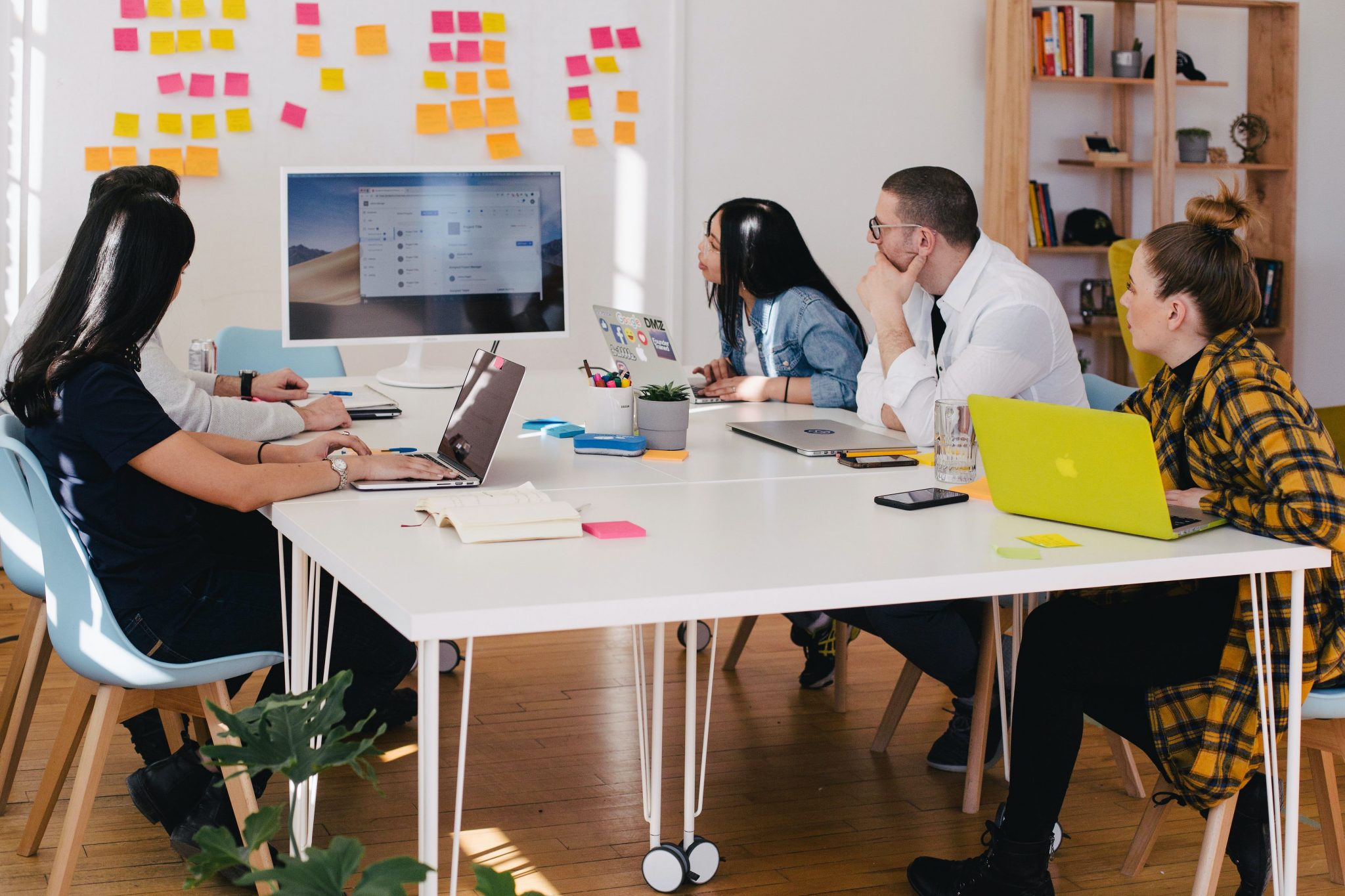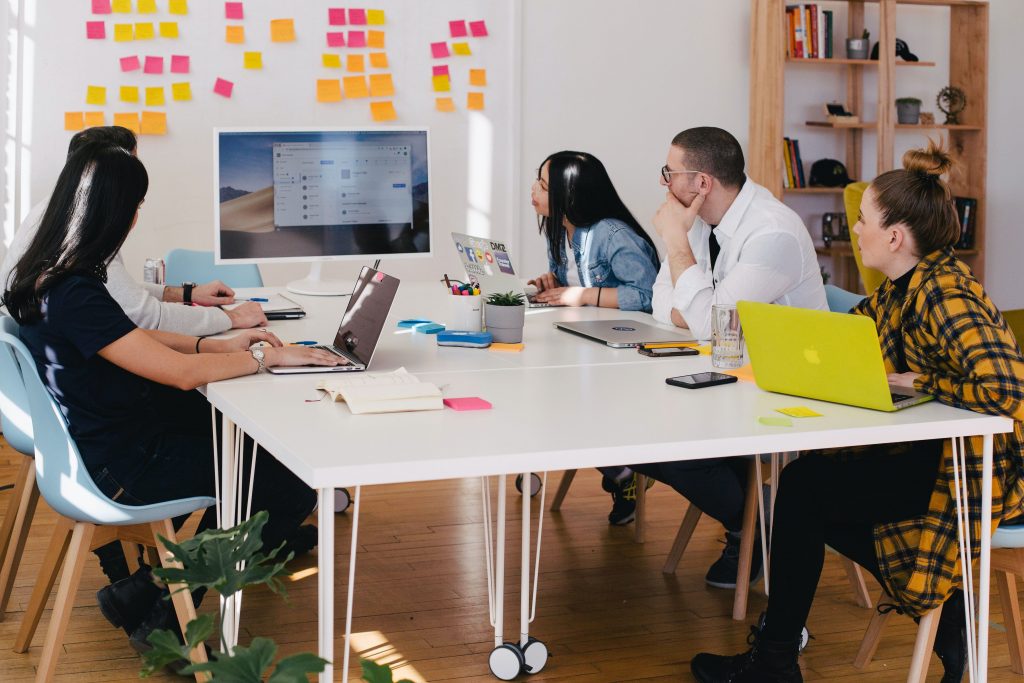 Making a move from part-time to a full-time business, a second shooter to a professional photographer, or building a team or taking up more photography jobs – scaling your photography business can mean different things to different people. But it almost always adds up to quantifying whatever you are doing now and taking it to the next level – whatever that qualifies as in your business plan. At times, it can reflect in the numbers in your revenue; sometimes, it shows up in the kind of work that you start taking up. However, to grow photography business, you often need to tend to a list of added action items and responsibilities. It could include introducing new systems, donning a new brand image, or trying out a new marketing strategy. Whatever it is – as a photographer, if you find yourself getting anxious about taking this next big step, then this blog could help.

When To Grow Your Photography Business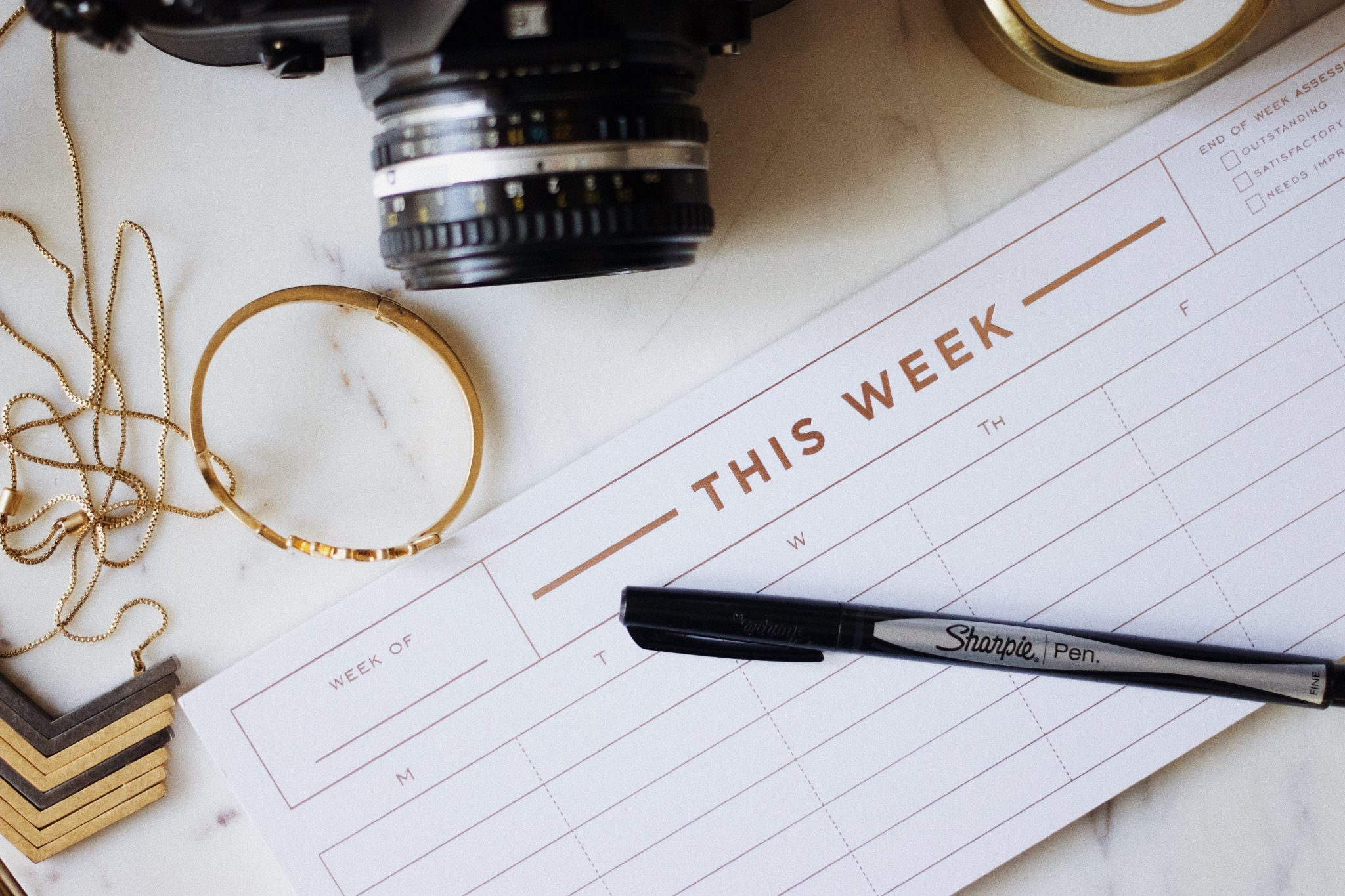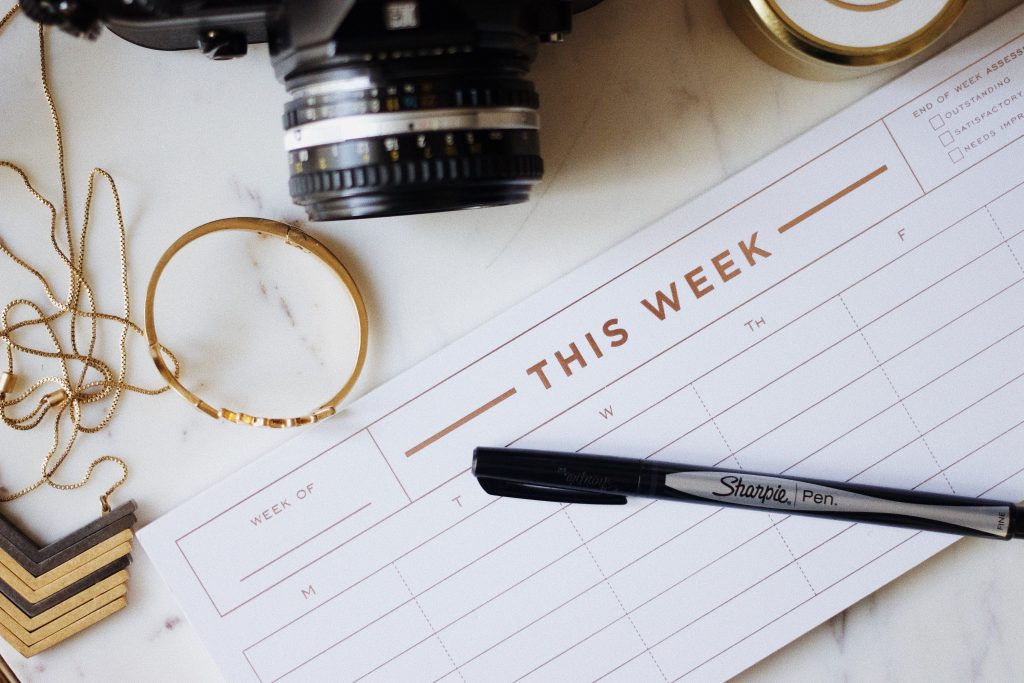 One essential question to ask yourself before you start building the framework to scale up your business is whether you are even ready to take the plunge. Because when you time your move is crucial in deciding the outcome of your strategy. While the right timing can help you pivot toward a more rewarding professional outcome, shifting gear at the wrong time could have quite the opposite effect. Therefore, it is important to be true to yourself and honestly analyze if you as a professional and your business are ready for the road ahead.
Even though you are the best judge of your situation and the right person to decide on the timing for scaling your business, taking into consideration the following points could provide you with a clearer picture as to why you want to move to the next level:
You want to increase your annual revenue.
You want to delegate your work to someone or a team to free up your time for other things.
You want to bring a change to your business processes as your current processes are not yielding you the desired results.
You want to take up new clients or expand your business reach to a new target audience base.
You want to introduce something new to your services.
How To Scale Up Your Photography Business?
Your photography business will possibly not grow overnight. It is a cohesive process of analytical planning, execution with precision, and consistent efforts. To see how each of these measures can work wonders for your business, let us take you through the steps that go into scaling your business.
A. Reflect On Your Business Plan
1. Business Goal
When you started your photography business, your business goal could have been taking up part-time gigs or shooting a certain number of weddings or couple sessions. However, now that you are looking forward to expanding and scaling up, your goals will most likely evolve and change. Therefore, it is important that you start the process by simply reflecting on things you look forward to achieving from it. And this brings us to the importance of having a clear set of business goals. Rethink your target market, opportunity cost, pricing structure, and services. Because in order to reach somewhere, you need to know where you want to go – only then can you put a plan in place to reach there. So take out some time and ponder on your new business goals!
2. Define Your Brand Style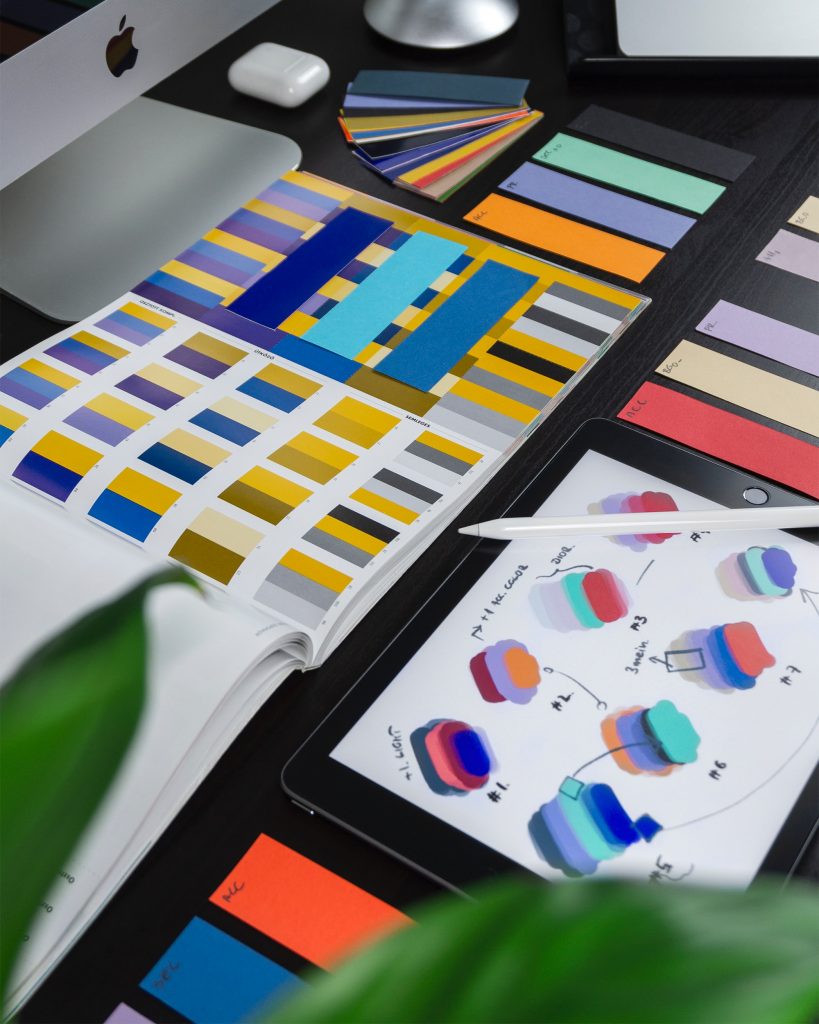 What is your brand voice? Have you set a style for your brand yet? If not, this could be the ideal time to define it. Take a closer look at what you want your photography brand to convey. Think about the look and feel you want it to have. Do you want your brand to come across as more understated and subtle in its style or one that is upbeat and vibrant? However, understand that brand style is not to be mistaken with your photography style. Your photography style could have an influence on your brand style, but that's not all. Your brand style is how you present your brand as a whole – from your website UX/UI to colors that represent it. Once you have a clear picture of how you want your brand to be perceived, put it on paper for future references. Already have a set brand style? Then consider looking into areas that might do with some facelift or tweaking to make your brand more relevant and appealing to your target audience.
3. Need For Rebranding
Are you a commercial photographer thinking of making a switch to a wedding photographer or the other way round? Or, have you relocated your photography business and are looking for ways to connect with your new local audience? Or, are you targeting the luxury market instead of budget weddings? There could be many reasons why you might be looking to rebrand. Maybe you tried something that didn't work out for you, and now you want to try your hands at something more profitable. Or perhaps your image overhaul doesn't have your heart. If you relate to any of these situations and feel the need for rebranding, it is time to sit down and analyze and plan ways to grow photography business.
4. Create Brand Awareness
Once you have taken care of the branding, work toward generating awareness around your brand. Your new brand-building exercise is unlikely to yield the expected results if you fail to connect with your target audience. In simpler words, this would be the ideal time to create some buzz in the market. And when it comes to spreading the word about your brand, word of mouth is still a great option to fall back on. A plethora of photography events, workshops, and seminars take place throughout the year where you could consider introducing your brand. WPPI, The Photo Cookout, United (a Showit conference), Imaging USA by Professional Photographers of America, and ClickAway are a few examples of such events where you can not only expand your business reach in the market but also reach out to some resourceful vendors. Another way of raising brand awareness is through the help of social media (more on that in section C).
Also Read: 5 Amazing Image Social Sharing Plugins To Raise Brand Awareness
B. Build A Marketing Strategy
1. Set Up A Website Or Update It
One of the first and the most integral steps to grow photography business is to set up a website for your business. Why? Because every business needs a face. And your website is the face of your business. Taking your business online can have many benefits, and your photography brand could surely reap its benefits too. It is essential that you have a web address that your potential clients can land at when they are searching for your business online. And contrary to what many of you might think, setting up a website isn't a Herculean task – you could set up your website within minutes, using any of the content management systems such as WordPress or website builders such as Wix and Squarespace.

However, just setting up a website isn't enough. It should display every essential information that a potential client would want to know about your brand – this could include an About section, your services, a contact form or a strong call to action, essential categories, trusted testimonials, and most importantly, a gallery to showcase your best-curated work.
2. Work On Your SEO
Your website is a virtual address that people can visit, and search engine optimization (SEO) can help you make it stand out amid the pool of content available online. So start working on your SEO – both on-page and off-page SEO metrics. Your on-page metrics could include factors such as website structure, keyword density, internal and external linking, image optimization, meta title and description, etc. On the other hand, your off-page SEO could touch upon aspects such as link building, content marketing, social media sharing, etc. In addition to these integral factors, your technical SEO also plays a critical role in helping your website work at its optimum. Here are some elements that form a part of technical SEO – site speed, canonicalization, structured data, crawling, indexing, etc.
Perplexed at the introduction of so many new terms? So are many photographers, and we can totally understand why. There are photographers to whom the understanding of SEO comes naturally or with little effort. However, for most of them, photography is what they really want to invest their energy in. The solution? Maybe you could hire someone who's an expert in this area or spend some time learning about it from one.
3. Blogging
Blogging can work wonders for your business in multiple ways. Given below are some of the perks of blogging for your photography business:
Boosts SEO.
Increases website traffic.
Converts traffic into potential leads.
Creates brand awareness.
Educates and informs your target audience.
Helps with link building.
Creates a knowledge base.
Creates content for sharing on social media.
In the long term, blogging can also help you establish yourself as a business leader. Search engines value quality content, and therefore, blogging about your photography brand can get you easily noticed – thus, helping you reap its many benefits.
Also Read: Setting Up A Blog For Your Photography Business: The Basics
C. Work On Social Media Marketing Strategy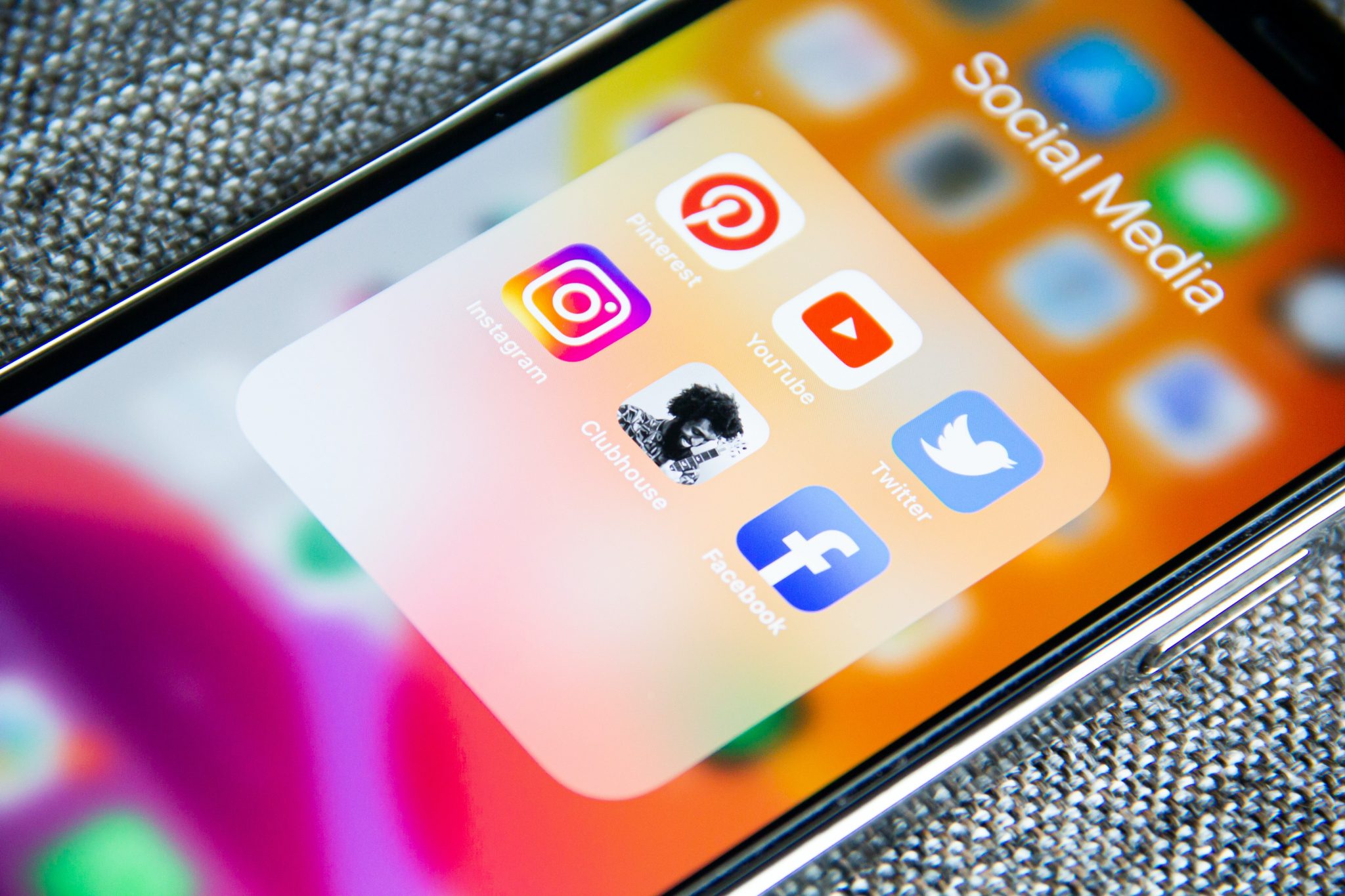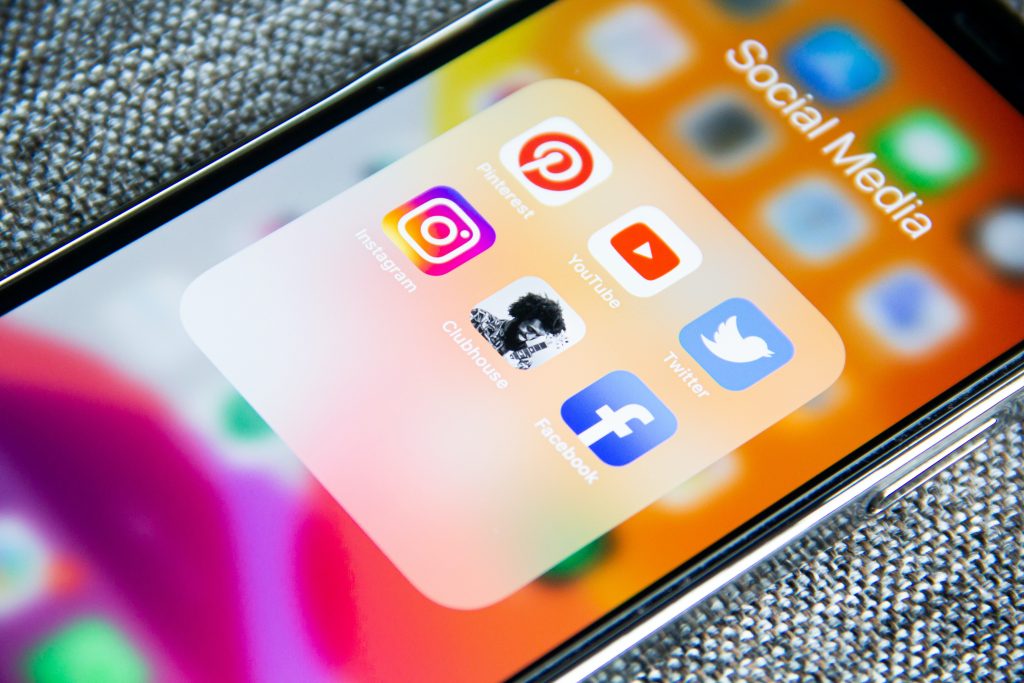 1. Know The Platform
Before getting to work on your social media marketing strategy, it is important to learn more about the platform that you chose to work on. Facebook, Instagram, Pinterest, Twitter, YouTube – you can opt to use any or all of these platforms to market your business. But before you begin posting, try to study the platform. Learn what type of content is trending and what works and what does not. Note that different platforms work differently, and so their marketing strategies will also differ.
2. Post Consistently
According to a study published by Statista, as of 2019 and 2020, the average daily social media usage of internet users worldwide was 145 minutes per day. This data indicates that a lot of your potential customers can be social media users that spend a substantial amount of time scrolling through various social media platforms. Therefore, creating a consistent posting schedule can help boost your exposure and engagement rate. Not only does it help establish credibility and raise brand awareness but it also expands your reach to a new audience. To make it all seamless, you can take the help of various social media management tools such as Sprout Social, Planoly, CoSchedule, Feedly, etc.
3. Engage With The Audience
The more you engage with your audience on social media platforms, the better it is for your online business reach. Even the best of your posts would fail to do you much benefit if you don't engage with your audience. Start by liking and replying to people's comments in a timely manner. Address their queries and resolve them. One of the fun ways to boost your social media engagement quotient is by creating interactive content. For example, hosting giveaways, surveys, polls, contests, etc.
Also Read: New And Improved Social Sharing: Save Time & Boost Engagement
4. Social Media Ads
When done right, advertising can help you convince people to avail your services. And social media is a good avenue to try that option out. Thus, confirming the hype about social media ads! Especially, if you are a wedding photographer, you can reach out to new brides by promoting your work via social media ads. If you are wondering how much you should spend on ads, here's a guide to give you an idea. To make your ads stand out, try to make the offer irresistible, focus on the design aspect, and customize. Moreover, also note that a majority of people access social media through their mobile devices, so remember to make the ads you post there mobile-friendly.
D. Manage Client Relationships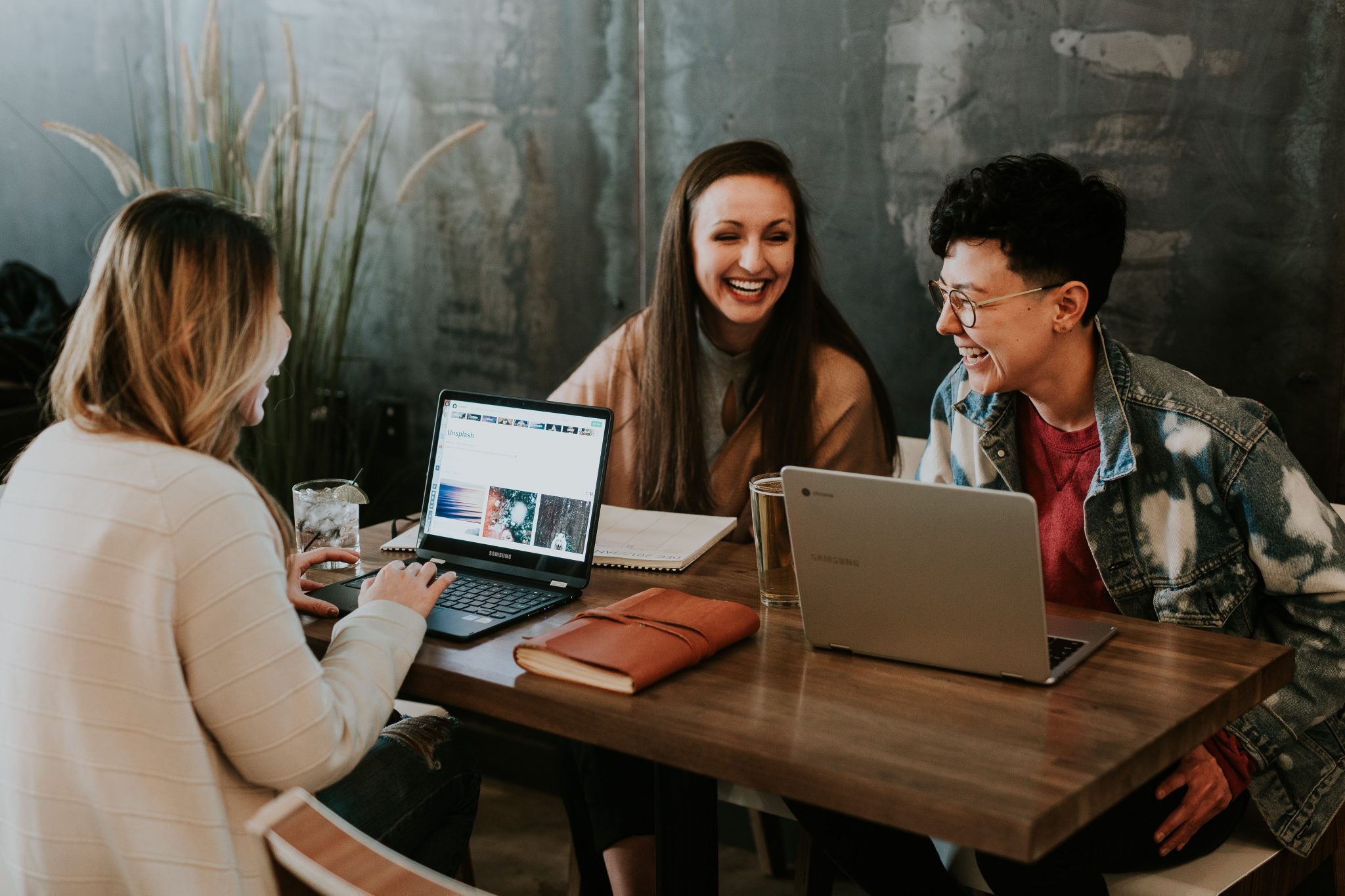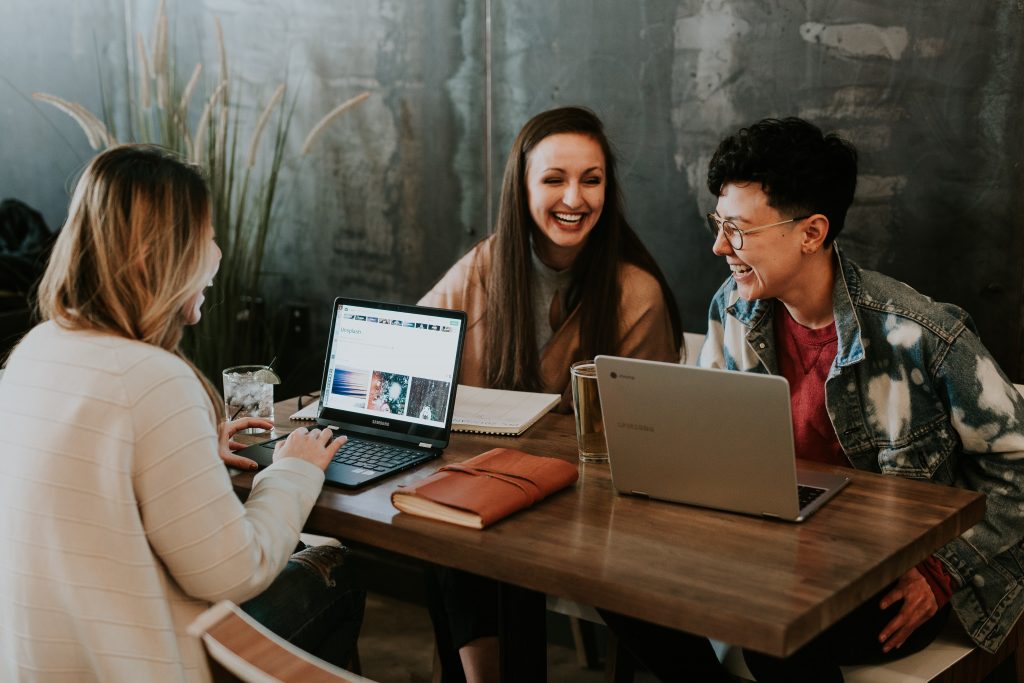 1. Client Referrals
We already told you about the power of word-of-mouth publicity. The simple math of client satisfaction is that if they had a positive experience, they are more likely to talk about you and your services. Your connection with your clients and the experience they had availing your services can potentially drive in client referrals. And these referrals could then convert into a pool of future customer base for you. In addition to client satisfaction, networking can play a major role in driving those referrals that add to your profit.
2. Vendor Referrals
All referrals are good referrals! Whether they come directly from the clients or from a vendor, they could ultimately benefit you. Moreover, as a photographer, you spend a lot of your time working alongside many vendors. Therefore, building good vendor relationships could help you land more vendor referrals. Thus, helping you grow your photography business.
3. Follow-Ups & Newsletters
Even after a photography job is done and submitted, you can still reach out to past customers through emails to keep them posted on a new service, offer, discount, website launch, blog post, etc. Newsletter marketing can be used to keep your existing clients up to date on what's happening with your brand. That way, it could be easier to sell them add-on services in the future.
E. Outsource
1. Editing
Editing is an important aspect of a photography business, but it could take up a lot of your time as well. Outsourcing this task to experts such as ShootDotEdit, who can work on this efficiently and fast, can help you free up your time to work on other essential aspects of your business, which could help you scale up. Moreover, a thoughtful delegation of your work can result in effective time management and building profitable systems. ImagenAI (photo editing desktop app) and AfterShoot (automated culling software) are some tools that could help you boost your post-production productivity.
2. Album Design & Printing
Even in this digital-influenced world, albums are still a huge profit base for photographers. However, working on curating a stunning album design and getting them printed could take up a lot of your time and effort. Outsourcing them, on the other hand, could help you check all the boxes, make it work, and even earn a bit extra at ease. In addition to that, it also takes one more task off your workflow.
Also Read: Introducing the Envira Gallery Printing Addon
3. Blogging
As mentioned earlier, blogging could prove to be really beneficial for your business growth. But we understand that not all photographers are writers, and even if they are, they might not have the flexibility to accommodate writing in their timeline. This makes outsourcing the task of blogging the right thing to do for both enhancing the SEO and the brand's image.
F. Build A Team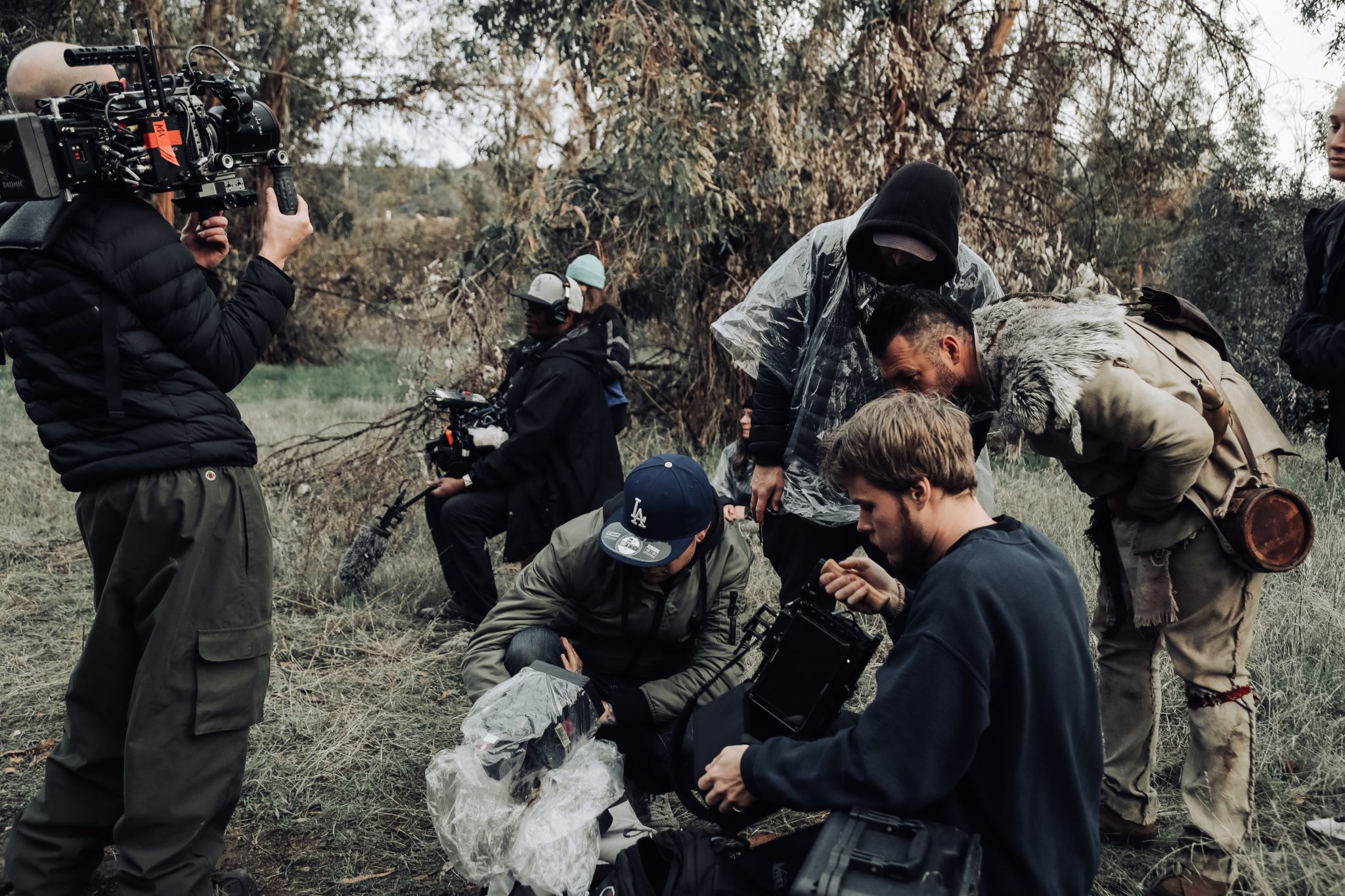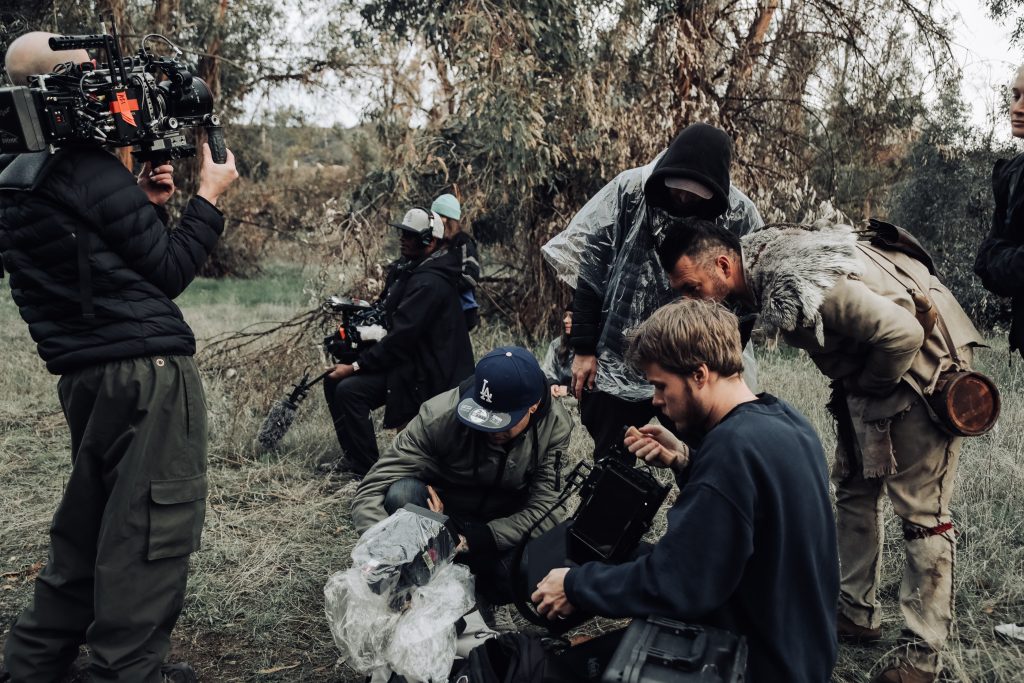 1. Hire An Assistant
Hiring an assistant can be really helpful for you as a professional photographer. Especially if you are looking forward to growing your photography business and do not wish to lose any more time taking care of the logistics of the event day. An assistant can help you with many tasks such as organizing gear and gear bags, helping with the lighting setups, managing the ins and outs of the shoot day, etc. However, note that this step is optional and depends on your business requirement.
2. Hire A Second Shooter
If you often take up or are planning to take up photography jobs that require you to be at multiple places at once and juggle with challenging timelines, having a helping hand of a second shooter could make your job easier. You can either opt to hire a second shooter on a project basis or as a permanent member of your photography team. Just like the earlier one, this step is also optional and entirely depends on your business needs.
Further Read: How to Make Your Photography Business Stand Out From the Crowd
We hope these steps gave you a better understanding of how you can grow your photography business and scale it up. To find more such resourceful reads, you can take a look at our blog page.
Using WordPress and want to get Envira Gallery free?
Envira Gallery helps photographers create beautiful photo and video galleries in just a few clicks so that they can showcase and sell their work.