Adobe Lightroom vs Photoshop
by Alexandra Bateman on Mar 9, 2020
Want to compare Lightroom vs Photoshop to see which is the best photo editing software for you? Every seasoned photographer edits their photos before delivering them to their clients. Choosing the right photo editing software will save you time and help you get the most polished results from your program. In this article, we'll evaluate Lightroom vs Photoshop to see how these two powerful photo editors match up.
We'll look at:
Similarities and differences between Photoshop and Lightroom
Pros and cons of Lightroom
Pros and cons of Photoshop
How photographers can choose between Photoshop and Lightroom
With so many photo editing solutions available to you, it's difficult to know which to choose. Lightroom and Photoshop are just two of the options available on today's market. But these image editors — made by Adobe Systems — are so powerful and widely-used, that they've become industry-standard software. In other words, you can't get much better than Lightroom and Photoshop!
While they're both great programs, they do have their own individual strengths. In general, Lightroom helps photographers complete quick edits. Photoshop, on the other hand, is a go-to for more advanced image editing. Still, both of these programs have a ton of features and unique capabilities that you can use in a multitude of applications.
Without further ado, let's take a closer look at Lightroom vs Photoshop:
Similarities and Differences Between Photoshop and Lightroom
As we mentioned earlier, Photoshop and Lightroom are both Adobe photo editors, but that doesn't mean they're the same. Each program has its own set of strengths, or applications which they're designed to handle best. But how do you know when to use Lightroom vs Photoshop?
Here, we'll look at some of the similarities and differences between Photoshop and Lightroom:
Similarities Between Photoshop and Lightroom
Of course, at the most basic level, Photoshop and Lightroom share the same general purpose. That is, they're both photo editors. But I'm sure you didn't need me to tell you that! We'll discuss the differences in their approach to photo editing later. For now, let's look at some more similarities between Photoshop and Lightroom:
Use of Adobe Camera RAW – Both Lightroom and Photoshop use Adobe's RAW file processor, Camera RAW, to process RAW files.
Built-in Editing Tools – While they don't share all the same editing tools, both Photoshop and Lightroom include basic photo editing tools including a crop tool, exposure adjustment tool, filters, effects, brushes and more.
File Processing – Adobe's Photoshop and Lightroom both handle the majority of the best image formats, including JPG, PNG, TIFF and, as you now know, RAW.
And that's where the similarities between Adobe Photoshop and Adobe Lightroom end! There's much more that separates these two photo editors than unites them, which is great for photo editing professionals. That means there's a place for both photo editors in your workflow.
Here's what's different between Photoshop and Lightroom:
Differences Between Photoshop and Lightroom
Primary Functionalities
While they're both photo editors, Photoshop and Lightroom differ in the extent of their capabilities. In fact, there's actually much more to Adobe Lightroom CC than meets the eye.
You can think of Lightroom as an all-in-one photo program. Of course, it has extensive editing tools to help you perfect your images, but it's also an image storing and sorting program, too. If you develop your workflow in Lightroom, there's a chance you may never have to leave that program for any part of your process, be it importing, organizing, sharing or printing.
So, how does it work? Lightroom allows you to import photos either from your computer, or directly from a memory card. From there, you can use Lightroom's built-in image rating, categorizing and storing options to file your photos neatly and easily within the interface. Along the way, you can use the program's tagging feature, star rating system and metadata editor to perfectly sort and group your collection.
Once you've got your images sorted into a system that works for you, you can begin the editing process. Then, when you're done, you can print and share to social media and your website directly from the Lightroom interface. If you want to turn your photos into a photo book or slideshow, Lightroom can help you, too.
Photoshop simply doesn't have those same capabilities. You can't transfer files, organize your photos or share them directly to your favorite networking platforms. Instead, Photoshop focuses on being the best photo editor it can be, with the most innovative photo editing tools.
Of course, you could also pair Photoshop with Adobe Bridge — another Adobe photo product — to access some of those organizational and sharing options. But, it takes two programs to do it if you choose this route over Lightroom.
Photo Editing Tools Selection
You won't see Photoshop at the top of any Best Photo Organizers list, but you will see it at #1 on almost every Best Photo Editors list. Why? Because Photoshop's built-in editing and selection tools are unmatched in many other photo editing software on the market.
With Photoshop's help, you can create any image you can dream of, no matter how fantastical. Photoshop's array of brushes, filters, effects, masking and selection tools and more make it fit to tackle any image manipulation task or graphic design project. And, because Photoshop is a layer-based photo editor, you can accumulate and build up your edits over time by using multiple layers.
This should sound great, but many professional photographers have argued that Photoshop isn't the best program for handling small, simple edits. For smaller changes, many prefer Lightroom. Why?
Adobe Lightroom operates in a more linear fashion, without layers and complex tools. In fact, Adobe pre-programmed Lightroom with many of the most popular photo editing effects so that all you have to do to apply them is click a button.
That's why Lightroom is popular with both beginning and professional photographers. It's built-in tools and presets are powerful enough for most photo editing jobs, and it's an easier platform to learn for many. While powerful, Photoshop can quickly become complicated, especially for beginners.
Destructive vs. Non-Destructive Editing
Photoshop and Lightroom differ in how they treat your image files during and after editing. Adobe Lightroom is a non-destructive photo editor, which means it doesn't permanently alter your original image file. Photoshop, on the other hand, is a destructive editor. As you may guess, destructive editors apply edits directly to the original image files.
What does that mean for your editing workflow? Well, when you edit in Lightroom, you'll always have access to the original, unedited image file you stored on your computer. Lightroom saves any edits you make to that image as a separate file, or Catalogue.You can think of the Catalogue as a list of instructions on how to process an image file.
For example, let's suppose that you adjust the exposure of an image in Adobe Lightroom CC. Lightroom saves that exposure adjustment in a Catalogue for that image file, which preserves the edit without altering the file itself. After you've made your edit, you can export the edited version, then print it. And, because Lightroom never changed the original file, you can always go back and restart your edits from the beginning.
Because it's a destructive photo editor, Photoshop works quite differently. If you were to make that same exposure adjustment to your image in Photoshop, the program would save the adjustment to the image file itself. Essentially, Photoshop overwrites image data, which permanently alters the original image file.
The only way to make Photoshop work as a non-destructive photo editor is to save three versions of your project in three different types: your original file, a large Photoshop PSD file from which you can work and an exported photo with your final edits.
Both Lightroom and Photoshop are great photo editors, but they both also have their downfalls. Here are the pros and cons of Lightroom and the pros and cons of Photoshop so that you can make an informed decision about which is right for you:
Pros and Cons of Lightroom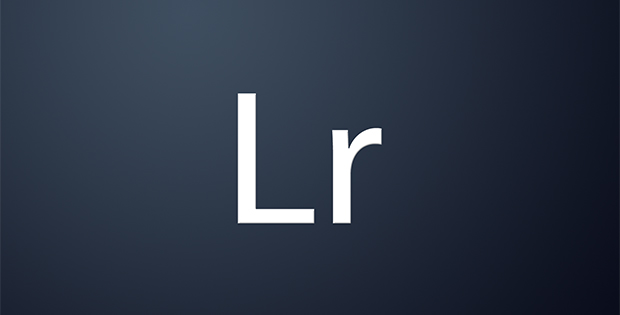 Lightroom offers a simple, easy, and effective set of tools to edit your photos. Because it's a non-destructive editor, you can always return to your original file to restart or abandon your editing efforts.
Lightroom also offers loads of free and premium presets that make it stand out as an editing software. These presets help you to dramatically change the look and feel of your photos with just one click. They come in all sorts of looks and styles, ranging from vintage to beachy to film. And, you can even download extra free presets packs online from popular photographers and photo editors.
Envira Gallery users may like to use Lightroom with Envira Gallery's Lightroom Addon. This addon makes it ridiculously simple to create and synchronize your Adobe Lightroom images with WordPress image galleries. In the long run, this addon can save you time and effort, which is exactly why we like Adobe Lightroom's workflow!
To summarize, here's the pros of using Adobe Lightroom:
Non-destructive editing
Small file sizes
Free and premium presets for easy editing
Image storage and organizing capabilities
Envira Gallery Lightroom Addon
Lightroom is built for photographers to edit their photos quickly and simply, but it does have some drawbacks. Consider these cons of Lightroom, too:
Less advanced editing options
Inability to create images or vectors from scratch
Non layer-based
Now, let's see what the pros and cons of Photoshop are to see how the two programs stack up.
Pros and Cons of Photoshop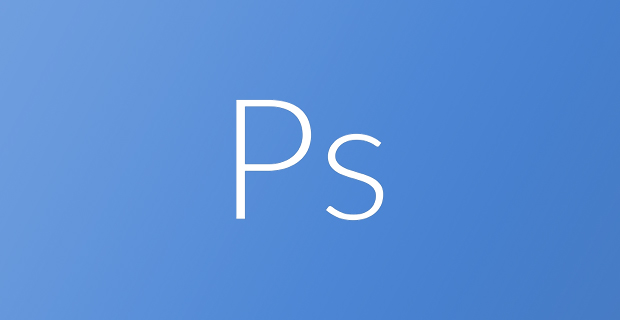 Photoshop comes with an amazing and advanced set of editing tools. With Photoshop, your photo edits are limited only by your imagination. You can achieve a blurry background, sharpen your images, add special effects and much more!
In addition to editing photos, Photoshop allows you to create raster or vector images from scratch. This opens a world of possibilities to turn your photos into graphic design projects like flyers, posters and even business cards.
Plus, with the help of Photoshop's layers, you can return to your PSD file to modify, enhance or build upon your edits. Layers also allow you to modify specific portions of your image without adjusting the whole picture entirely. These localized edits can really save your photo from selective over- or underexposure, as well as a host of other issues.
Applying these complex edits may seem complicated, but don't worry. With the help of multiple free and premium Photoshop actions, you can easily edit your photos in just a few clicks. These actions work similarly to Lightroom's presets to help you get more intricate results in less time.
With Photoshop, you get:
Advanced editing tools
The freedom and complexity of layer-based editing
Vector and raster image creation capabilities
Tools for making localized edits
Photoshop actions
Photoshop is great for advanced edits, but it is not as easy to use as Lightroom. For comprehensive editing, you may need to check out some free online Photoshop tutorials.
You might also find these other cons of Photoshop:
Unable to edit camera raw photos directly from your camera
No photo management capabilities
Potentially complicated interface for beginners
How to Choose Between Lightroom and Photoshop
As you can see, Lightroom and Photoshop are both equally important… they're just different. As a photographer, you can use both image editing tools in your workflow. We recommend using Lightroom for basic, quick edits. Photoshop should be used for more advanced image editing and for creating vector images.
You can download either Lightroom CC or Photoshop from Adobe's website here. In fact, if you purchase Adobe's Creative Cloud Plan for $9.99/month, you'll receive both these applications for the same monthly fee!
If you'd prefer to keep your workflow concentrated to one platform, you should consider what your primary image manipulation needs are. Do you need an image storing and organizing software, in addition to an editing program? Do you often work your edited photography into larger projects like digital and print advertisements? How ambitious are your photo editing goals?
Remember what professional photographers love about Lightroom, and what users find indispensable about Photoshop. Keeping the costs and benefits of each program in mind, as well as your own practical needs, will point you in the direction of the right software for you.
Adobe Lightroom vs Photoshop: Which Is Right for You?
We hope this article has helped you find the best photo-editing solution between Lightroom vs Photoshop. You may also want to check out these photo editing guides once you've made your decision:
If you like this article, make sure to follow us on Facebook and Twitter for more free photography resources including tutorials, guides and more. Sign up for our email newsletter so you never miss another article!
Using WordPress and want to get Envira Gallery free?
Envira Gallery helps photographers create beautiful photo and video galleries in just a few clicks so that they can showcase and sell their work.