How to Create a Slideshow in WordPress by Using Envira Gallery
by Kevin Gates on Sep 8, 2014
The Slideshow addon enables you to create slideshows from your galleries. Once enabled, you can choose to either enable/disable your the slideshow setting on a per-gallery basis, and you can also adjust the autoplay and speed settings. Every license holder of Envira Gallery can utilize the Slideshow addon.
In this walkthrough, we are going to guide you on how you can use Envira Gallery's Slideshow addon to quickly create unique URLs for your gallery.
VIDEO WALKTHROUGH
If you do not want to watch the video walkthrough, then continue reading the steps below.
STEP ONE: Confirm your license key is verified
The first step is incredibly easy. Any veteran user of Envira Gallery almost certainly already has their license verified.  But if you are just getting started, follow our guide on how to verify your license.
STEP TWO: Install and Activate the Slideshow Addon
Next, you need to install and activate the Slideshow addon.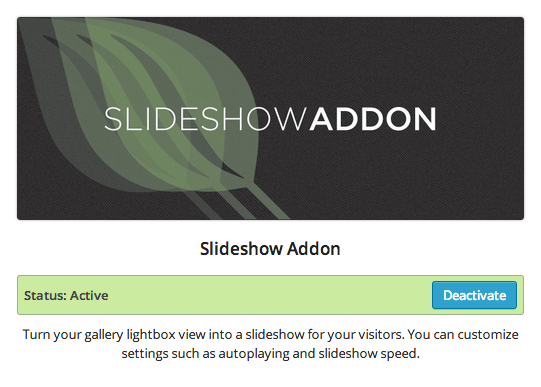 Once activated, go to your Envira Gallery WordPress menu and click Edit on the gallery to which you will be adding a slideshow.
STEP THREE: Configure your Slideshow Options
Once on the editing screen for your Envira Gallery, go to the Slideshow tab.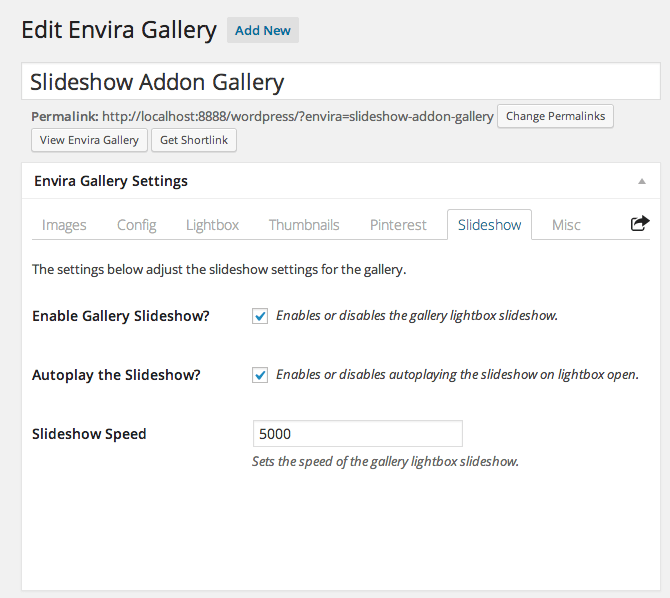 From there, you have three settings:
Enable Gallery Slideshow: This is the master setting for enabling the slideshow setting in the lightbox view.
Autoplay the Slideshow: If checked, the slideshow will begin automatically at the pace set in the next setting. Otherwise, one will progress through the slideshow manually.
Slideshow Speed: This is the speed (in milliseconds) that the each image will stay on the screen before it progress to the next image. This setting will not be utilized unless autoplay is enabled.
Once you are finished, you will need to Publish or Update your gallery.
STEP FOUR: Show Off Your Slideshow
The final step is to check out your slideshow. Go to the page or post where your gallery is loaded and check out the show. If it is set to autoplay, then you will notice that the slideshow will begin progressing through the slides at the speed you set.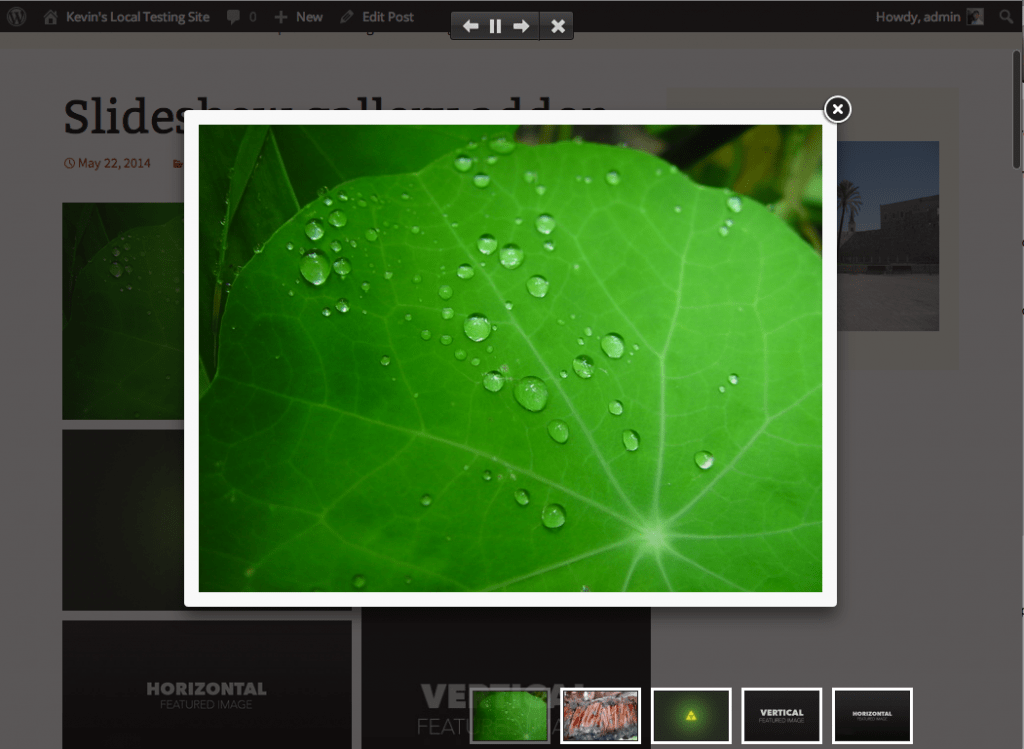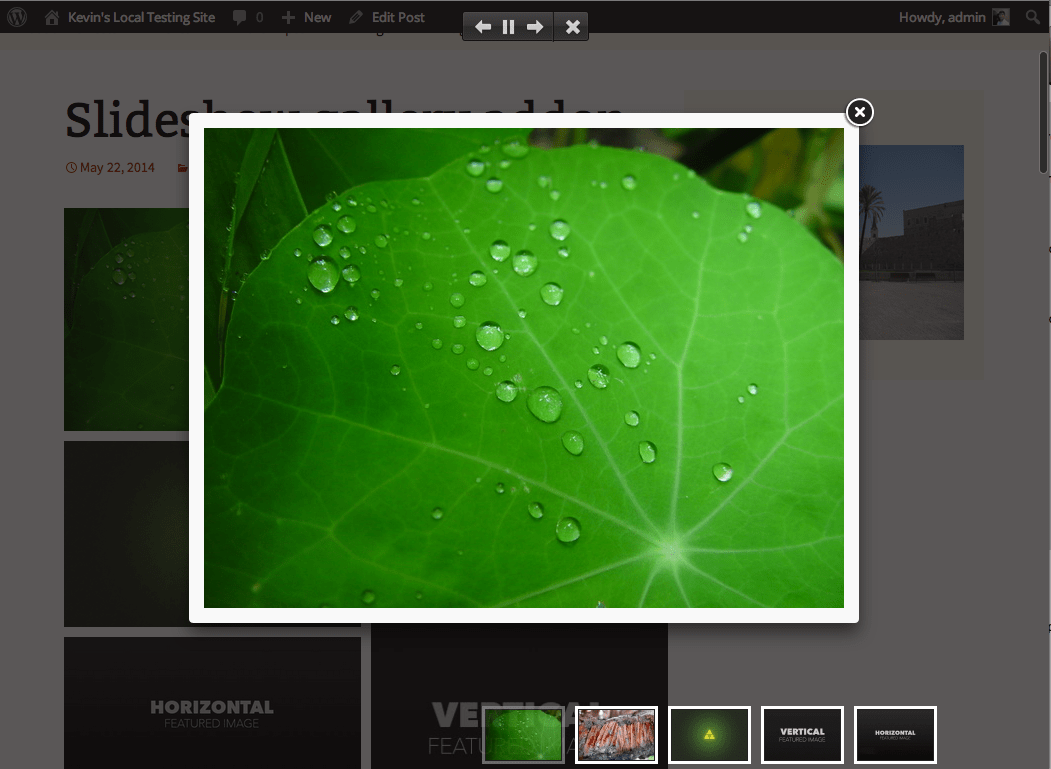 You are finished! You have just made a slideshow in WordPress by using the slideshow addon in Envira Gallery. Kudos!
You may also want to see our guide on how to create a WordPress slideshow gallery with thumbnails.
If you liked this article, then please follow us on Facebook and Twitter for more free WordPress tutorials.