How to Edit a Photo in Lightroom: The Basics
by Brenda Barron on Jan 7, 2019
No matter how great you are at capturing the perfect moment in your photos, there's always a chance that you could make your images just a little more incredible with the help of some basic editing. Editing photographs doesn't mean eliminating every error in the picture until it no longer looks realistic. Instead, with a tool like Lightroom, you could just get rid of issues like overexposure or add some extra warmth to the light in a room.
So, how do you edit a photo in Lightroom?
It's simpler than you'd think. Lightroom is one of the most popular photo editing tools on the market – ideal for organizing and enhancing your portfolios. Here, we're going to cover the basics of editing a photo in Lightroom, including:
Using Presets
Editing in stages
Color correction
Sharpening and reducing noise
Gradient tools
Using the healing brush
1.     Use Presets to Speed Up the Editing Process
One of the fastest and easiest ways to get the most out of your photos in Lightroom is to edit them using presets. Lightroom presets are fantastic for speed and efficiency, and they're also very easy to tweak. You can create your own presets or use the ones already available online and adjust the settings according to your needs.
To access a preset, simply apply a filter that you like to your photo and make the adjustments that feel right with the sliders on the right-hand side of the screen. As you become more familiar with presets, you'll be able to start creating new designs for all the different types of photography you explore.
2.     Always Edit in Stages
Just because you can speed your editing process up with tools like Lightroom, doesn't mean you should rush through your portfolio. To ensure that you don't miss anything important, it may be a good idea to edit your images in stages.
Start by uploading all of the images you've captured, and  then remove anything that you don't want to keep for your gallery. Next, apply presets to your photos and make any necessary exposure and color edits. Finally, go back through and apply individual adjustments to each photo, complete with healing brush fixes and cropping.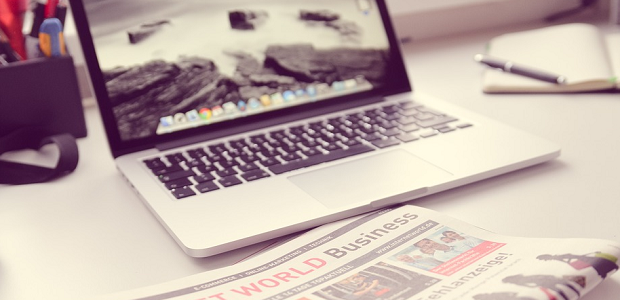 3.     Color Correct with HSL and White Balance Tools
When you begin learning how to edit a photo in Lightroom, you'll notice that the classic lightroom application comes with controls that are situated into two distinct panels, with white balance at the top. Use your dropper to find the purest white in your image, then fine tune using your tint and temperature sliders.
Although it's tempting to use saturation and vibrance to manage your colors, it's easy to go too far with these sliders in Lightroom, and you could end up accidentally making your images look like film. Avoid saturation and vibrance at first, and make HSL edits to begin with instead.
HSL, or the hue, saturation, and luminance panel, will allow you to adjust the colors in an image individually. Lightroom provides every color in your picture with its own slider, to give you the perfect range of features for creating an individual look.
4.     Sharpen and Reduce Noise
If you're using Lightroom to edit professional photography, then there's a good chance you're dealing with RAW images instead of JPEG files. In a RAW file, the camera won't automatically add any algorithms to sharpen your photos, so you'll have to handle this yourself. Go into the detail panel of Lightroom and use your sharpening slider to focus on the most crucial details.
Remember, you can zoom into the photo to make sure that you're getting even the smallest parts of your photo precisely right. Don't forget to use the noise reduction tools to eliminate grain too.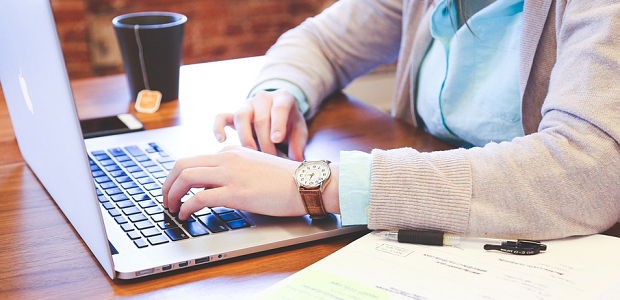 5.     Use the Gradient Tools
The great thing about learning how to edit a photo in Lightroom is that you'll be able to make necessary fixes to your images, without having to go into Photoshop for more detailed work. For instance, the gradient tool is great for darkening a sky and giving more depth to a photo.
Once applied, the Lightroom gradient tool will allow you to easily adjust the colors and exposure of a particular area in your image, without affecting other parts of your photo. Many people use the gradient tool to adjust the appearance of the sky in their pictures.
6.     Use the Healing Brush for Small Imperfections
Finally, while Photoshop might offer more advanced editing features, Lightroom has its own healing brush tool that's still great for a lot of retouching scenarios. This brush is the one in your package that looks like a circle with an arrow underneath it. The healing tool works well for things like acne or removing small parts of a background.
There you have it! The basics of how to edit a photo in Lightroom. If you liked this post, remember to follow us on Facebook and Twitter.
Using WordPress and want to get Envira Gallery free?
Envira Gallery helps photographers create beautiful photo and video galleries in just a few clicks so that they can showcase and sell their work.