The Best Video Editing Software You Will Love (2022)
by [email protected] on Dec 14, 2021
From short-form social media content and video messages to full-fledged film projects, whatever be your requirement, there is a video editing tool available to meet every need. Whether you are an amateur testing the waters of this new creative field or a professional filmmaker or video editor, you will be amazed at the plethora of smart tools available in the market to cater to your requirements. And in this blog, we have taken a detailed glance at some of the best video editing software, weighing their pros and cons, to help you make the right choice. Now, the definition of best could differ from person to person. And that's why we have jotted down some of the popular picks so that you get a better understanding of what might be best for you.
Free Video Editing Software
1. KineMaster
KineMaster is a video editing application that is compatible with all Android devices and across all iOS platforms. The application comes with a free version as well as a paid subscription. However, the free version itself provides a plethora of impressive features that give you substantial freedom to enhance the look and feel of your video content. This free mobile video editing app allows you to work on multiple video layers and multi-track audio. Some of its striking features include blending modes, chroma-keying, handwriting annotations, and a simple and intuitive user interface. If you are a content creator with a keen interest in making small videos and want to shoot, edit, and share them on the go with your mobile device, using the free version of KineMaster could be a good place to start.
Platform: Android, iOS
Pros: Multi-layer editing interface; custom color filters; multiple EQ filters; a suitable option for video editing on smartphones; instant previews.
Cons: Watermarks; displays advertisements; limited control over clip graphics; limited transitions; less professional control as compared to desktop software.
2. DaVinci Resolve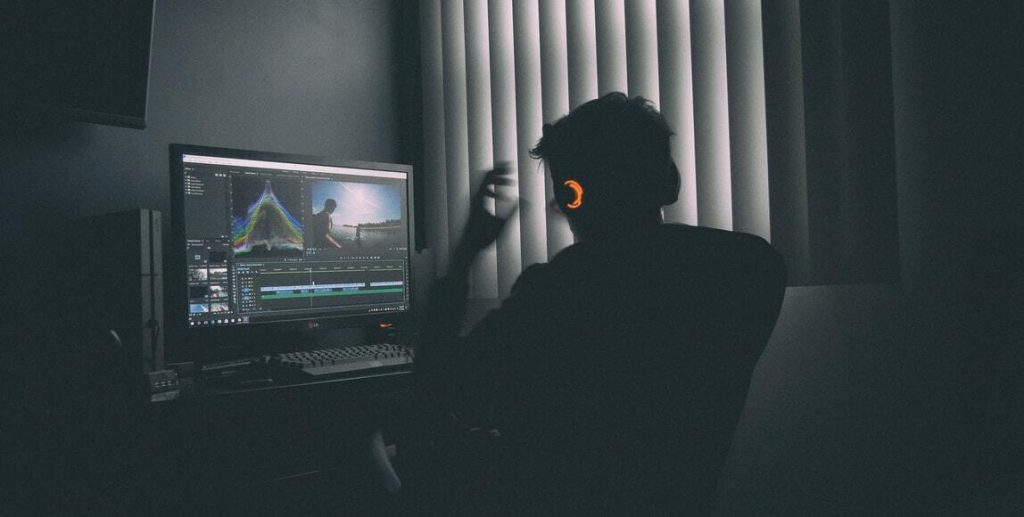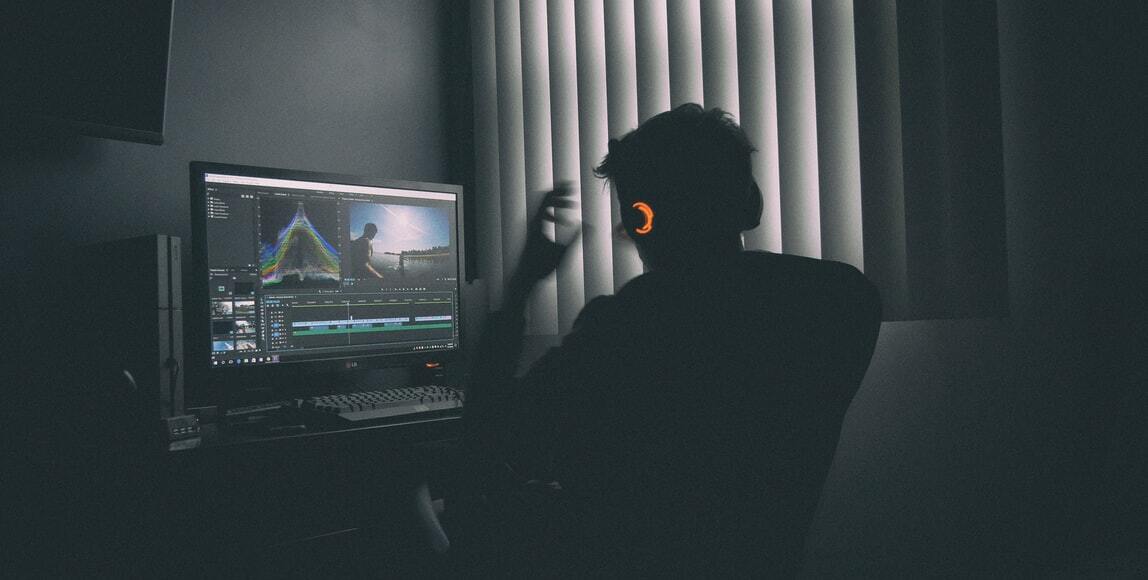 DaVinci Resolve is one of the best video editing software that combines the power of editing, color correction, motion graphics, visual effects, and audio post-production. It was first released in 2004 and offers its users both a free and paid version (which is a one-time purchase). Its latest update features a new HDR palette, DaVinci Neural Engine, to isolate and track objects, advanced color management features, additional LUT support, proxy media workflows, new viewer wipe modes, real-time EQ for up to 2000 tracks, live video previews, import ATEM mini-projects, etc. And this is just the tip of the iceberg! Discover more of what it does with its free trial.
Platform: Windows, Mac, Linux
Pros: DaVinci Neural Engine; 4K support; XAVC-S format support; 360° VR support; compatibility with Fairlight consoles; no watermarks; color correction features; 8K editing.
Cons: A bit of learning curve.
3. Lightworks
Lightworks is one of the oldest non-linear video editing software. It was first released in 1989 and offers a free and paid-premium version. The free version comes equipped with the following benefits – no watermark displayed on exported files, imports files in all formats, access to Lightworks forum, custom titles and transitions, access to cloud storage, and a powerful editing timeline. However, when it comes to exporting, with the free version it is only limited to 720p. However, for editors who are on the lookout for forever-free software, this could be an option worth considering.
Platform: Windows, Mac, Linux
Pros: Drag-and-drop user interface; multi-cam editing; multi-track video editing; real-time project sharing; no watermarks.
Cons: Steep learning curve; limited export options.
4. VSDC
VSDC can be your go-to choice if you constantly work on video presentations and require an app to help you make them flawless. It is only compatible with Windows and was initially released in 2011. The application offers both free and paid versions. The free version supports a wide range of video/audio formats and is also codecs supported. Moreover, it includes a powerful Chroma Key, 360° editing feature, and a range of in-built effects and transitions. If you wish to make use of some advanced options such as motion tracking, hardware acceleration, etc., you can give its paid version a try.

Platform: Windows
Pros: Low system requirements; multiple special effects, video stabilization; no watermarks; built-in DVD burner.
Cons: More presentation-centric app; only compatible with Windows.
Best Video Editing Software For Beginners
1. Adobe Premiere Elements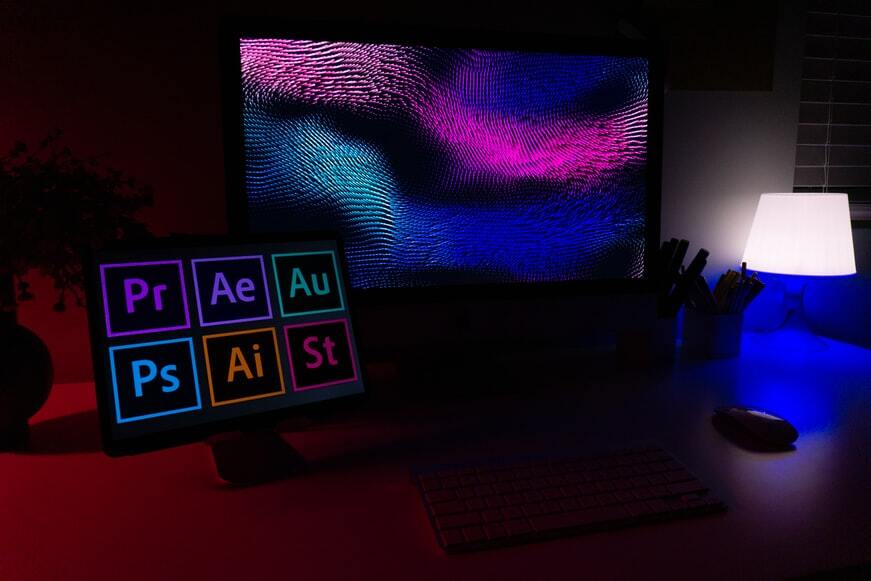 Adobe Premiere Pro is the industry standard; however, for someone just starting out, it could appear to be a bit complex or confusing (after all, it comes equipped with all the advanced editing features). If you share similar thoughts, you can give Adobe Premiere Elements a try! It is one of the best video editing software for beginners. With a simplified user interface and comparatively cheaper pricing plan (with respect to Premiere Pro), it can be a great place to start and try your hands at video editing. Moreover, just as its more advanced version, this tool acquires the benefits of automated editing suggestions – thus helping beginners to learn and make smarter adjustments. However, unlike other Adobe software, this tool could be availed at a one-time purchase – so no subscription plans.
Platform: Windows, Mac
Pros: One-time purchase; automated editing with Adobe Sensei AI technology; easy export to social media platforms; text tools; guided edits; auto curate.
Cons: Lack of some high-end features included in advanced models; no VR support; no 3D editing; slow rendering.
2. Apple iMovie
Apple iMovie can be a notable software for iPhone, iPad, and Mac users. A simplistic user interface allows beginners to make learning and editing easier on this tool. The software provides a plethora of custom special effects that can enhance the look and feel of your footage. Some of its features include 13 creative video filters, 100 soundtracks, green-screen effects, multiple templates, 4K editing, etc. Moreover, if you need more precision and professional control on any of the projects you started on iMovie, you can seamlessly continue that on Final Cut Pro as well.
Platform: iOS, Mac
Pros: Multiple audio tools; chroma-keying tool; easy to use interface; built-in effects and themes; free for Mac users; 4K format support; video stabilization; automated video editing; ease of sharing.
Cons: Only for Mac users; does not support 360° and VR content; only two video tracks; lacks multi-cam editing; takes up ample storage space.
Best Video Editing Software For Professionals
1. Adobe Premiere Pro CC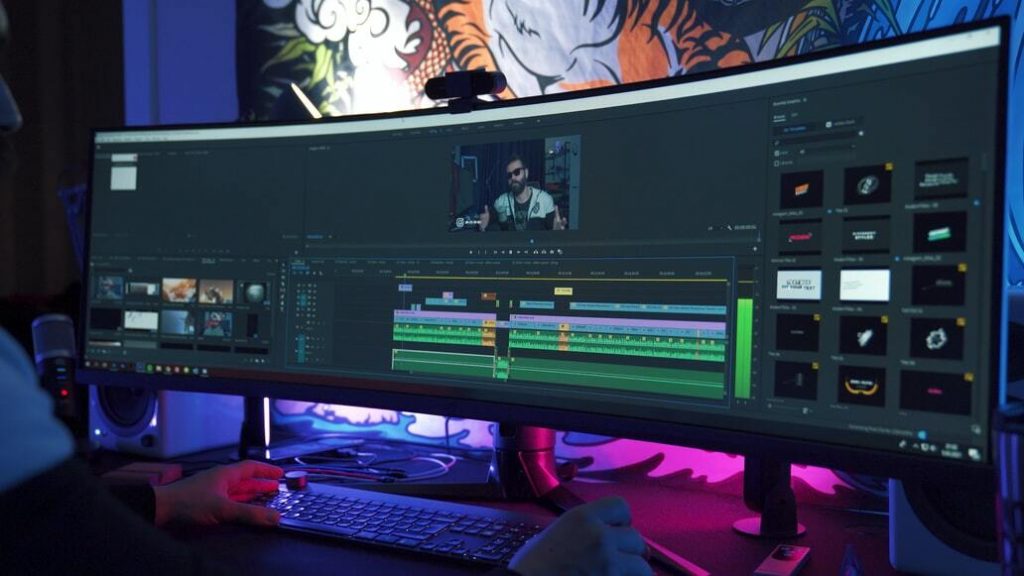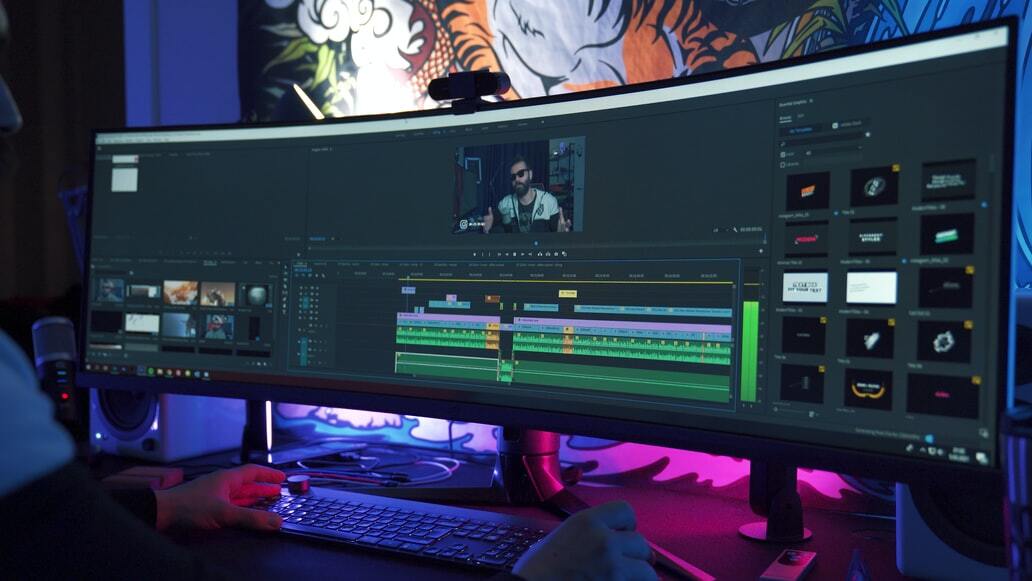 Adobe Premiere Pro CC is one of the best video editing software that has left quite a mark in the video editing industry. This is a paid software that offers monthly and yearly subscriptions and has a free 7-day trial period. Moreover, you can also avail this software as a part of the entire package of Adobe Creative Cloud applications. Note that there are four different pricing plans – Individuals, Students and Teachers, Teams and Businesses, and Schools and Universities.
This cross-platform editing software gives you a better control over various aspects that further help you shape any footage with precision into the vision you had in mind. The latest software update, Premiere Pro 22.0 (as of December 2021), has introduced a couple of new intriguing features and improvements – colorized vectorscope, Simplify Sequence, Lumetri refinements, advanced caption tools, color management for H.264 and HEVC formats, faster export, Auto Reframe, etc. To get a clear understanding of the system requirements for this powerful video editing tool, check here.
Platform: Windows, Mac
Pros: Software integration; integration with artificial intelligence tool (Adobe Sensei) provides smarter suggestions, flexible interface; VR editing, 3D editing; Adobe cloud integration; supports 4K and 8K formats; supports Flash video, HD, and HDV.
Cons: High processing power requirement; high RAM usage.
2. Final Cut Pro
Final Cut Pro is another industry standards application that is the best video editing software available for Mac users. The tool offers a 90-day free trial period, post which you could proceed with a one-time purchase (no subscription plans). It is a strong editing tool that comes equipped with high-end editing features that help you take full creative control. There are many prominent features such as advanced color correction, 360° VR support, multi-camera editing, Magnetic Timeline, Smart Conform cropping, etc., which make it stand out. However, one of its biggest perks lies in its ease of use. Take a look at this software's system requirements here.
Platform: macOS 11.5.1 or later
Pros: One-time purchase; object tracker; cinematic mode; 360° VR support; multi-camera editing; intuitive user interface; faster-rendering speed; well-integrated with Apple ecosystem; Magnetic Timeline; Smart Conform cropping; MacBook Pro Touch Bar; Sidecar Support.
Cons: Only available for Mac users; no stabilization for 360° content; nontraditional trackless timeline could be confusing for some editors.
3. Pinnacle Studio Ultimate
Pinnacle Studio Ultimate allows you to make your audio stand out with the use of its advanced Audio Editor. Gain better control over your audio with the Audio Ducking option and enjoy access to a lot of royalty-free music and sound effects. Moreover, with the Ultimate version, you could make use of some exclusive benefits such as 360° video editor, 8K import, smart object tracking, video masking, color grading, and dynamic split-screen.
Platform: Windows
Pros: 3D title editor; 360° video editor; multi-cam editing; 8K import; audio ducking; green screen options; selective color option; video stabilization; multi-channel sound mixing; smart object tracking; pitch scaling.
Cons: Windows only; 360° support limited to basic editing.
4. Filmora
Making professional video editing easy, Filmora offers a simplistic and easy-to-use user interface. It is available for use in three different versions – free version, perpetual one-time fee, and an annual subscription fee. With this video editing tool, you can step up your editing process. Advanced features such as motion tracking, color matching, audio ducking, keyframing animations, green screen, split-screen feature, and video transitions could help you take your final edit to a whole new level.
Platform: Windows, Mac
Pros: Multiple effects and overlays; fast rendering; free 24/7 technical support; motion tracking; keyframing.
Cons: Free version comes with watermark; lacks multi-cam editing support; lacks VR support.
5. EDIUS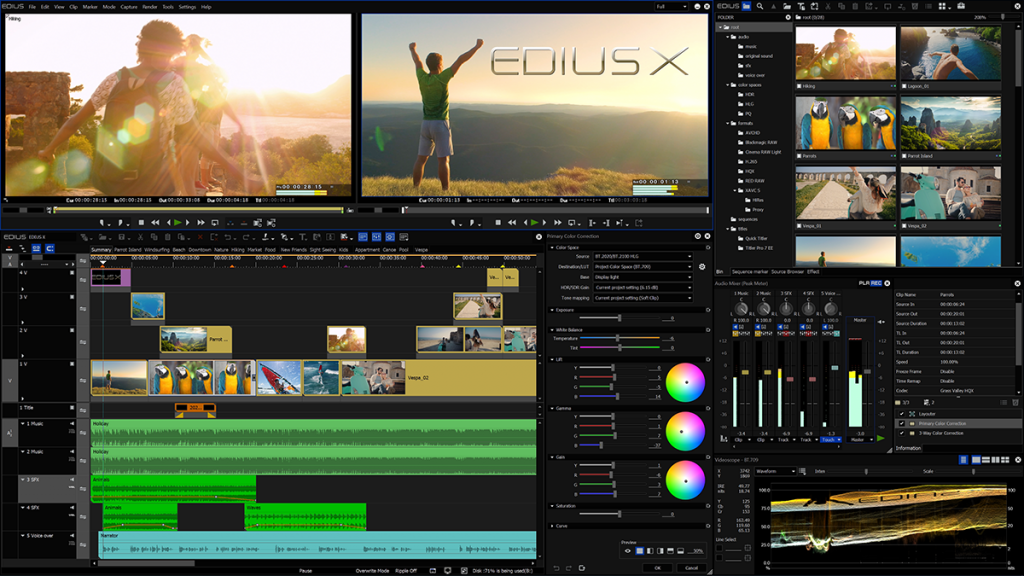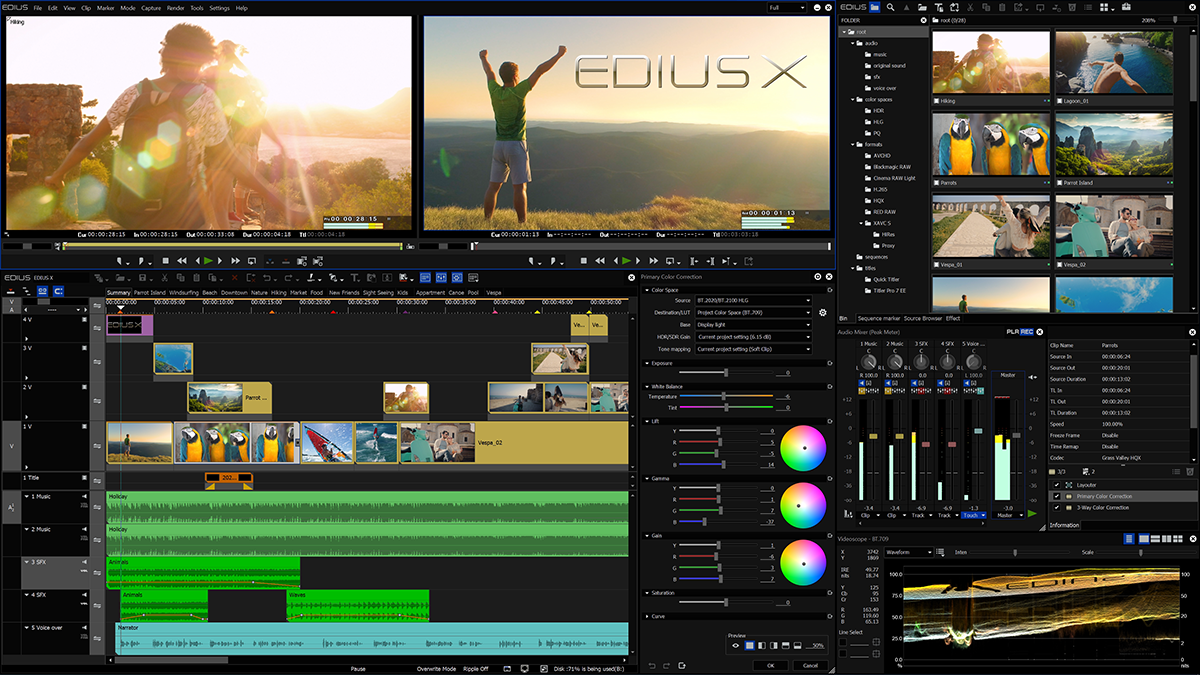 EDIUS is a non-linear video editing software that is a popular choice among professional video editors. It was first released in 2003. Instead of a yearly subscription fee, the software has a one-time purchase and download option. Once purchased and downloaded, it could be run on two PCs. The program supports multiple file formats and allows you to edit files in different resolutions. It is one of the top choices when it comes to broadcasting, mainly because it allows file export in 4K HDR. Another advantage of using this program is its fast user interface that allows for faster video importing, editing, and exporting. EDIUS X is the newest version released of this program.
Platform: Windows
Pros: Downloadable 30-day trial version; no subscription plans needed; proxy editing modes; multi-cam editing; fast AVCHD and DSLR video editing; supports multiple resolutions and file formats; 3-way color correction; real-time conversion of frame rates; export in 4K HDR.
Cons: More broadcast-oriented; free-trial version includes a watermark; trial version requires internet access.
Mobile Video Editing Software
1. GoPro Quik
Quik is a cross-platform editing application introduced by GoPro. It is one of the best video editing software for editing on mobile and for GoPro users. In addition to helping you effortlessly edit your GoPro footage, it allows you to remotely operate your GoPro device. Best of all, it comes free of cost. This makes it a good option to easily cut, trim, edit, and enhance your footage by applying multiple filters. To unlock additional features, you can make in-app purchases.

Platform: iOS, Android, Windows, Mac
Pros: Simple interface; 4K support; multi-track editor; horizontal leveling; easy export to social media platforms; music-sync option.
Cons: Limited to short-form video; limited font style adjustment.

Free Download Here
2. Adobe Premiere Rush
Love working on Adobe Premiere Pro, but wish you could edit on the go from the ease of your mobile phone? Well, now you can with Adobe's mobile video editing app – Adobe Premiere Rush. A simpler take on the advanced desktop version (Adobe Premiere Pro), this mobile software provides an intuitive user interface customized for mobile use and optimum result. Best of all, it is also integrated with Premiere Pro, so if you ever need to apply more complex edits to your project, you can simply sync it with Premiere Pro and continue with where you left off. With the ability to export media to multiple social media platforms such as YouTube, Facebook, Instagram, TikTok, and Behance, it could be a powerful tool for social media content creators. There is also a free version of this software – Premiere Rush Starter. Within the free version, you can download the tool for free and get cloud storage of 2GB; however, it is limited to three exports.

Platform: Android, iOS, Windows, Mac
Pros: Export to multiple social media platforms; unlimited desktop exports (paid version); simple and intuitive interface; multiple royalty-free audio tracks to choose from.
Cons: Limited transitions; slow rendering process; no storyboard templates.
3. KineMasterPro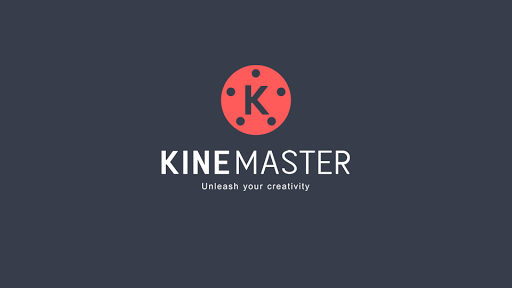 Earlier, we shed light on the features provided in the free version of KineMaster, but this section puts the focus on the perks of the paid subscription of this mobile video editing app. The app offers a yearly paid subscription; however, to get a better understanding of the paid features, you can also opt to proceed with the trial period for a few days. One of the biggest highlights of using KineMasterPro is that it eliminates the app's watermark from your videos. In addition to that, it also allows you to export video directly to YouTube and also export it at 1080p or 4K up to 60 fps. Other perks include an ad-free user interface and access to premium assets.
Platform: Android, iOS
Pros: Full access to premium assets; no watermark, export video at 4K up to 60 fps; ad-free experience.
Cons: Less professional control as compared to desktop software.
4. Apple Clips
If you are an iOS user who loves making videos but needs an app to help you out with basic video editing, Apple Clips could do the trick! This application is free for all iOS users and gives you the freedom to create, edit, and share easily. It could be best suited for people whose editing requirements are limited to smartphones and tablets. Moreover, if you are often the one taking videos at family functions and love editing them with fun effects, filters, and animated text, then this tool could be an apt choice. Best of all, once you are done with your edit, you can directly export that to YouTube and experience faster social media sharing.
Platform: iOS
Pros: Free for Apple users; 360º Selfie Scenes; 4K support; augmented reality effects with AR Spaces; Live Title.
Cons: No multi-track editor; limited advance features; only compatible with iOS platforms.
Also Read: Guide to LUTs
Tips To Choose A Video Editing Software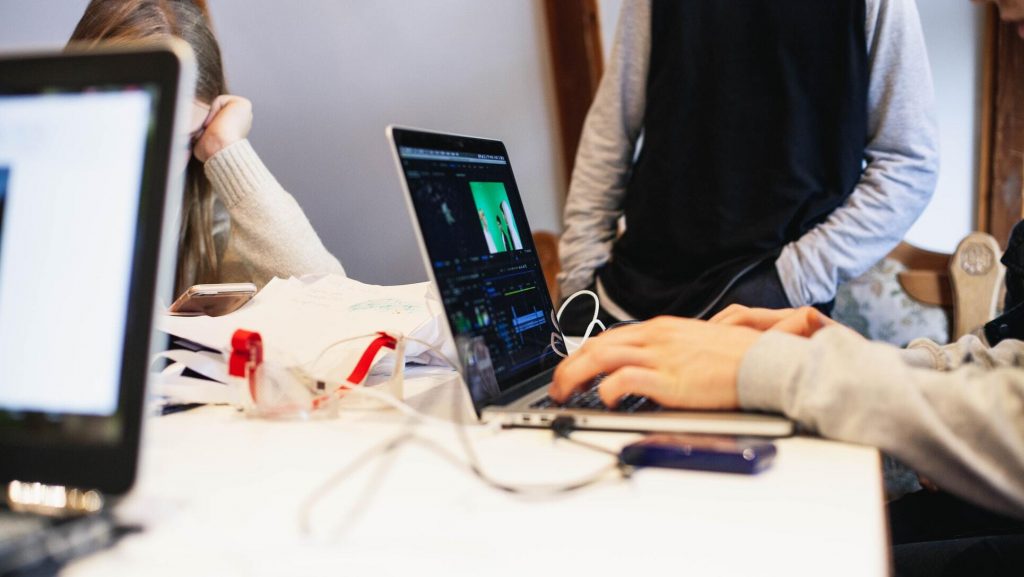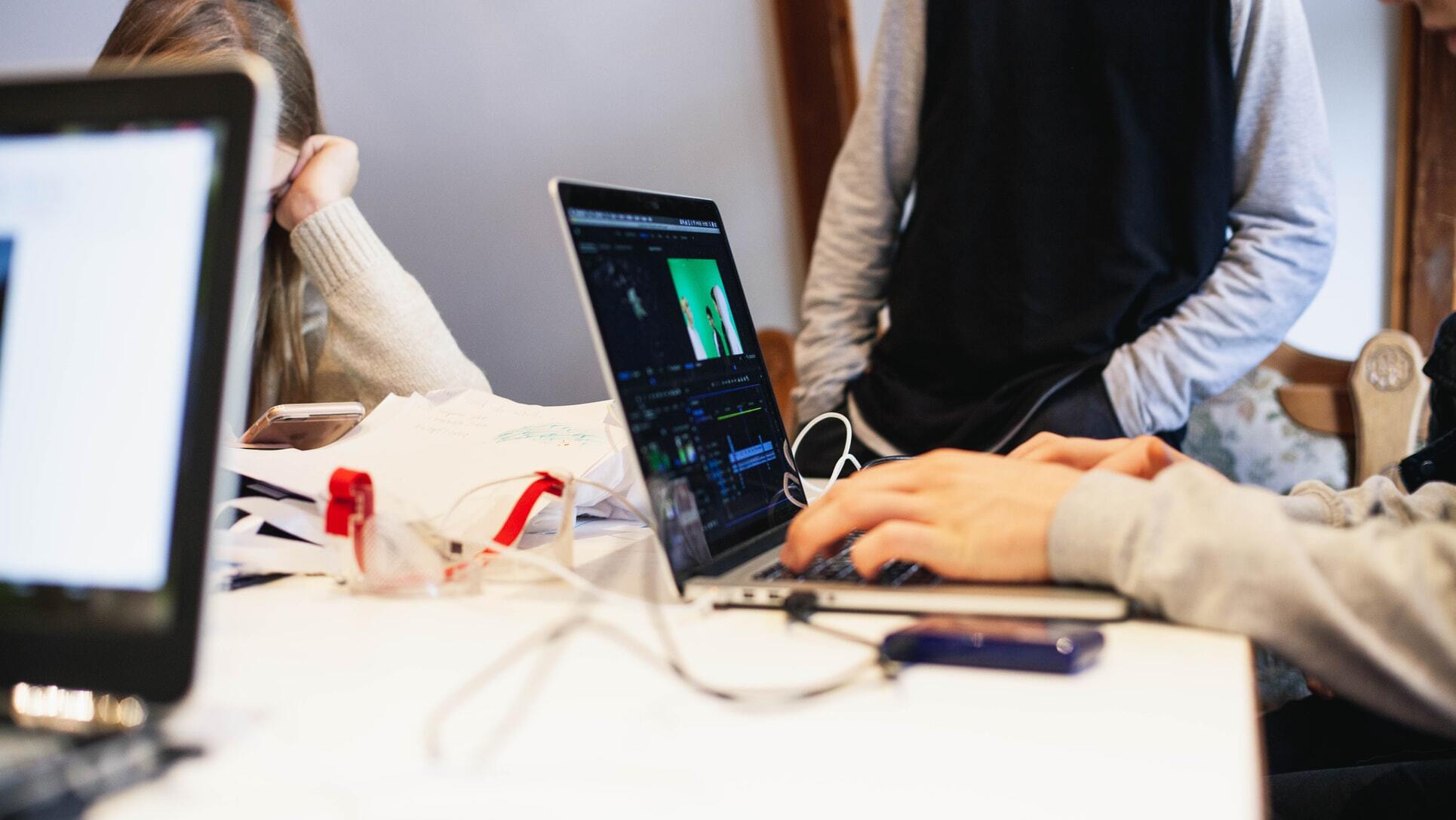 Now that you have had a thorough glance at some of the best video editing software, their pros and cons, and how you can use them to your maximum benefit, let's move on to discuss another integral aspect of this process – how to choose a video editing software that works best for you? If the sea of options available makes it difficult for you to take a pick, the following points could help you gain some clarity.
1. Requirement
Get down to the basics! What is your editing requirement? Are you a professional who makes a living out of video editing? Or have you recently sought interest in the craft and want to give it a try? Or you have been at it as an amateur for quite some time but now want to scale up your skill set? It is important to ask yourself these questions and be honest about them. Remember, there are multiple editing tools out there, each better than the other in some way or aspect, each built with a specific purpose in mind. But the best editing tools won't make you the best video editor if you don't know how to use them to their full potential. So reflect on your video editing needs and filter your search accordingly.
2. Scope & Skill Set
In addition to paying heed to your requirements, reflecting on your current skill set and scope of improvement is also integral before choosing a video editing software. Different video editing tools come with different user interfaces and ease of usability. Some could provide you with more control over the creative freedom whereas compromise on the ease of usage. So if you are at the beginner level, you could perhaps narrow down your search for these tools on the basis of ease of use.
However, another equally important thing to consider is the scope of improvement or the willingness to learn. You could be a beginner, but nothing says you cannot master complex editing software if you set your mind to it. So if you have planned to learn the ins and outs of a specific software and put that into action, it could play a pivotal role in your choice of software. There are many online learning platforms (such as Udmey, Skillshare, LinkedIn Learning, etc.) that can help you make steady progress and get well-versed with the software of your choice. However, at the same time, take into consideration that learning a new skill or mastering a new tool is a process that can take up some time, and most importantly, continuous work.
Also Read: Envira's Videos Addon
3. Price
Another aspect that can play a pivotal role in the process of choosing a video editing software is budget. Many professional video editing software offers monthly as well as yearly subscriptions that you can avail. Based on the added features and specifications, different software have different pricing structures. There are some tools that charge a high subscription fee but could be your pick if that is your go-to choice of tool and fits the bill. However, less-expensive alternatives are also available, and you could try them out if you find them to be more budget-friendly. Moreover, free video editing software or the free trials of paid software could be a great testing ground to start for beginners.
4. Device Specifications
If you have narrowed down your selection to that one software that you think could be your pick, it is time to look at your laptop/PC specifications. It is no surprise that most of these video editing tools can put your system's limits to test. These are heavily run and have different specification requirements in terms of memory/RAM, storage, graphics card, processing power, screen size/resolution, etc. And before you swipe your card to get your hands on any of these software, it is essential to check the basic requirements for the specific tool and see if your system can fulfill the same. This could help you make the optimum use of the editing tool.
Make Time For Learning
Whatever editing tool you see fit for your video post-production requirements, taking out the time to learn more of it, time and again, could help you enhance your skills as a video editor. Even if you are a pro at what you do, keeping yourself abreast with the new updates and features that are often introduced could help you stay on top of your game. And that's a great way to take the reins over of the endless creative possibilities you could achieve with these amazing tools.
Further Read: 17 Best Photo Editing Software for Photographers
We hope you found the above-mentioned tips and the list of best video editing software helpful! What has been your choice of video editing tool and why? Let us know in the comments section below. For more useful tips on editing, take a look at our blog page.
Using WordPress and want to get Envira Gallery free?
Envira Gallery helps photographers create beautiful photo and video galleries in just a few clicks so that they can showcase and sell their work.