Best Street Photography Lenses
by Keren Dinkin on Nov 9, 2021
The streets are a fun challenge to photograph. You'll come across people, vehicles, different types of architecture, and varied elements that can inspire you. Few places offer such varied subjects for photography. No matter what kind of photographer you are or how many years you've been practicing your craft, street photography has something to offer.
Capturing show-stopping visuals from the streets is an art. If the streets are your muse, then you'll need a camera and good lenses to capture the moment. If you're looking for good recommendations on what lenses to use for street photography, let us help.
In this article, we've rounded up some of the best lenses for street photography. We also enumerate and describe the different lenses you can use and what they offer.
Before you keep reading, be sure to read our article on the best cameras for street photography.
Okay, Let's get started.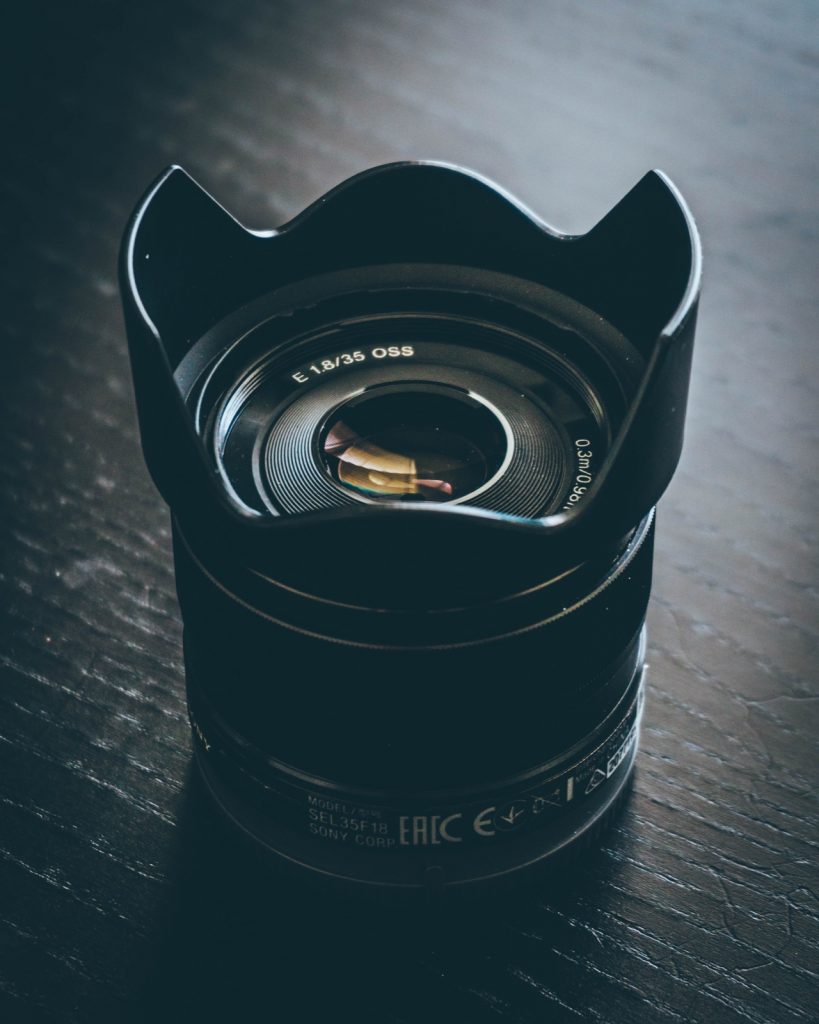 What Lens Is Best for Street Photography?
The most important aspect of lenses is the focal length. This refers to the distance (expressed in millimeters) between the optical center of a lens and the camera's imaging sensor.
Why is focal length important? Your focal length changes the angle of view, which in turn affects the image captured. If you have a short focal length, you'll have a wider angle of view and capture more of your subject, while a longer focal length will give you a narrower field of view but greater magnification.
Lenses can also be categorized as prime or zoom lenses. A zoom lens offers variable focal lengths, while a prime lens has a fixed focal length. Prime lenses offer better overall optical quality and can be easily changed with a twist. They are also less pricey than their zoom counterparts.
If you're looking to improve your skills seriously, you might welcome the challenge of using one of the fixed focal length lenses we review below.
35mm
The 35mm is one of the most versatile lenses and a good one for beginners because this focal length closely replicates what we see with our eyes. It creates a close connection between the image and the photographer because of its ability to resemble reality closely.
Additionally, a 35mm lens is neither too narrow nor too wide. You can capture a variety of shots from different angles.
Are you interested in low-light photography? A 35mm lens can help. These lenses have a bigger aperture and thus allow a fair amount of light into the camera giving you visibility for day and nighttime uses.
35mm is also the best lightweight camera for travel and street photography.
50mm
If the 35mm lens replicates what the eyes see, then the 50mm lens replicates it is even better. The 50mm lens is another affordable standard option for beginners. It gives you a good starting point where you can start experimenting with your composition skills. At the same time, a 50mm lens can produce quality shots of any street scale view.
50mm offers a wide aperture that allows lots of light into the camera. This will enable you to use lower ISOs and faster shutter speeds to freeze motion and avoid camera shake.
However, you can also use it to achieve the bokeh effect or the intentional out-of-focus background you get when shooting a subject. Street photography can be an excellent opportunity to try this effect, and the 50mm lens is ideal for it.
The 50mm isn't much heavier than the 35mm lens and is compact enough to carry anywhere you go. It's a comfortable size ideal for street and travel photography.
85mm
85mm lenses are excellent for shooting headshots or portraits. It can capture your subjects clearly while putting the background in soft focus.
While the 35mm and 50mm lenses are great for capturing details up close, the 85mm allows you to be farther off from your subjects and let you put some distance between your camera and what you're trying to capture. It, therefore, gives you the advantage of being more discreet.
Bokeh effects are more dramatic when shot with an 85mm lens as the lens creates a more distinct separation between the subject and its background.
Similar to the 35mm and 50mm, the 85mm lens allows you to be quick on your feet and take great pictures on the fly. It is lightweight, creates less distortion, and works in low-light settings.
When it comes to low-light settings, an 85mm lens works better than a 50mm. It is the best lens for night street photography.
Whether it's a telephoto or a wide shot, an 85mm offers enough versatility to accommodate both.
What Lens Do Most Street Photographers Use?
50mm is the best focal length for street photography. It provides an outstanding balance between the subject and its surroundings. The lens creates minimum noise while capturing the surroundings.
50mm lenses flatten backgrounds, giving them more simplicity. 50mm is also great for street photography if you like compositions and geometry in your images. However, some may find a 50mm focal length too tight. If you like 50mm but use crop sensors; then you can go for a 35mm focal length instead for a tighter field of view.
While 50mm is a good starting point, this doesn't mean that you can't experiment and try different focal lengths. As you grow and progress in your street photography skills, it's natural to want to experiment and try lenses with different focal lengths.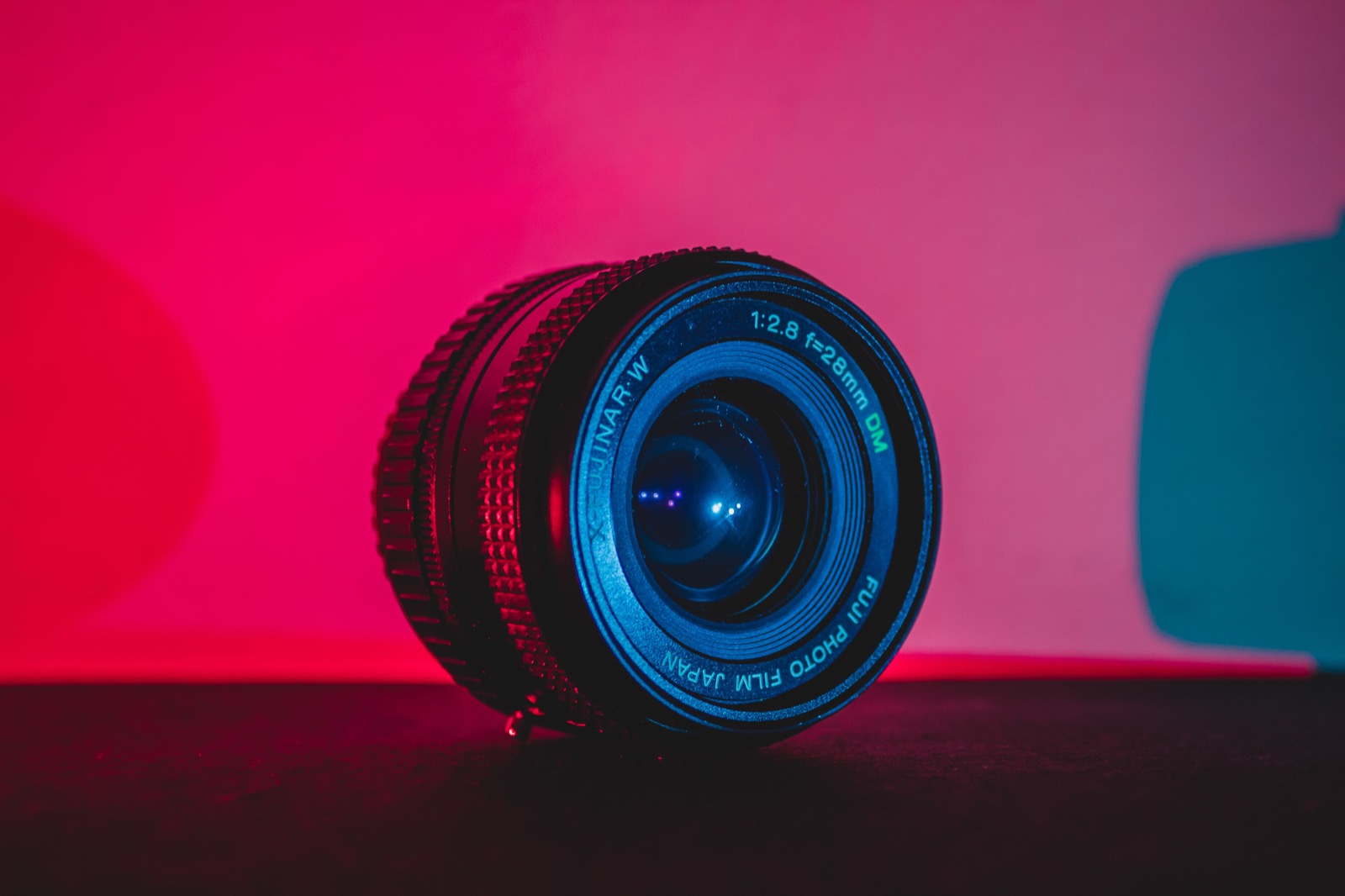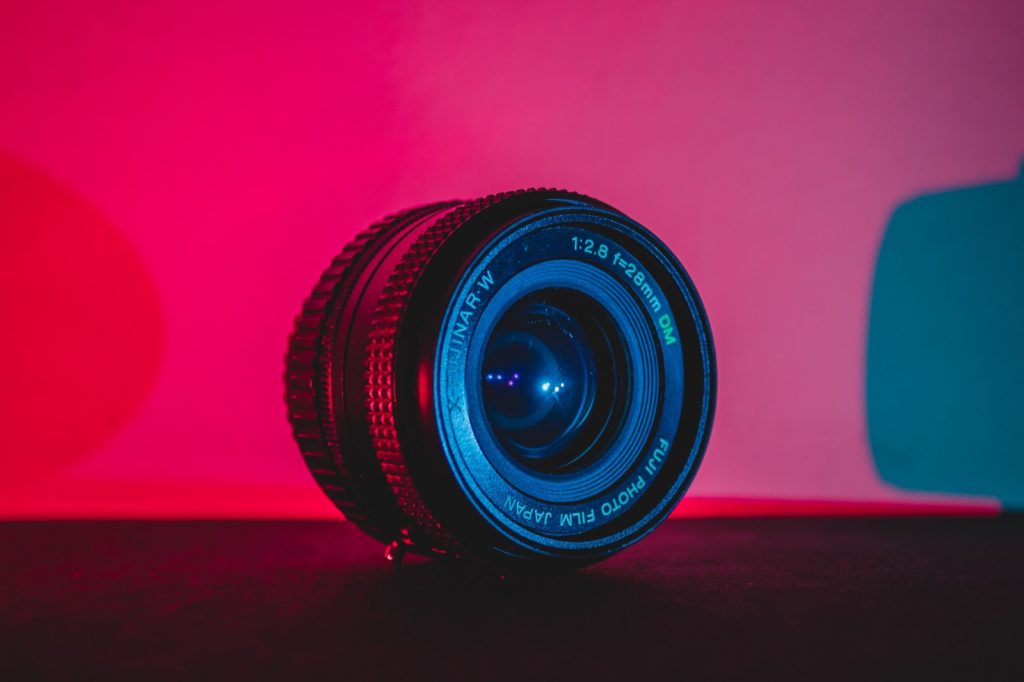 Which Lens Is Best for Street Photography?
The best lenses for street photography are the ones you're comfortable using. If you're a beginner, it's best to pick one focal length and stick to it until you get better. This will give you the advantage of developing your skills and understanding one focal length completely before moving on to another.
Why don't we take a look at some great lenses for street photography that you can start with?
Best Fuji Street Photography Lenses
One of the best things about Fujifilm products is they come with weather-resistant features. This applies to their lenses as well.
Fujinon XF35mm F1.4 R Lens
The Fujinon XF35mm F1.4 R lens weighs 6.70 ounces with an aperture range of f/1.4 to f16. Because of this, you'll notice it gives brilliant clarity even in low-light environments. This lens is equivalent to a 53mm lens.
The Fujinon XF 35mm has a 7-blade aperture and a maximum magnification of 0.17x. The lens has been treated with an EBC or environmental barrier coating to reduce ghosting or flares while improving light transmittance.
This is a great lens when you're working with poor or unpredictable lighting conditions on the street.
Fujifilm XF35mmF2 R WR
The next product we're reviewing from this manufacturer is the Fujifilm XF35mmF2 R WR. It's slightly lighter at 5.92 ounces and has a focal length equivalent to 53mm. The lens provides a magnification similar to the XF35mm F1.4 R at 0.17x. The aperture range is f/2 to f/16, and the angle of view is 44.2 degrees.
This is a standard lens with an inner focus system and an autofocus speed of 0.08 seconds. It has a 9-blade aperture that gives you a smoother bokeh effect in your shots. Instead of EBC, this lens has a GI or galvanized coating to protect against ghosting and flares.
Best Sony Street Photography Lenses
In recent years, Sony has unveiled its ambitions of becoming the top camera brand with its interchangeable lenses to overcome its main competitors Nikon and Canon. Here are the Sony lenses you can consider for street photography:
FE 50mm F1.8 Standard Lens
The Sony FE 50mm f/1.8 is a great lens for capturing street scenes and portraits. Its 50mm prime lens is known for its versatility and ability to shoot high-quality photos.
It has a wide seven-blade circular aperture. It also comes with a double-gauss configuration that reduces field curvature and distortion. These features allow you to try bokeh and other defocusing effects for street photography.
The lens weighs 6.6 ounces and is compatible with full-frame E-mount cameras or E-mount APS-C cameras. For APS-C format E-mount bodies, the lens provides a focal length of 75mm.
SEL35F18 35mm f/1.8 Prime Fixed Lens
Sony's 35mm f/1.8 Prime Fixed Lens comes with built-in image stabilization and high focus capabilities. With the Sony 35mm lens, you can capture photos that have an old-school street aesthetic. Shots are crisp and clear, even in dimly lit areas.
Weighing a mere 5.5 ounces, this is among the lightest lenses in our reviews.
Though it shares similarities with the earlier Sony 50mm lens, we reviewed, this model sports a 9-blade aperture instead of seven.
The lens is dust and moisture-resistant with exceptional focus — both valuable features when you're out and about and moving quickly through the streets.
Best Olympus Street Photography Lenses
Olympus lenses are built for purpose. Here are two lenses that are perfect for light and heavy-duty street photography:
M.Zuiko Digital ED 25mm F1.2 PRO Lens
The Olympus M. Zuiko 25mm f/1.2 Pro for Micro Four Thirds cameras is equivalent to the 50mm lens and weighs in at a very light 15 ounces.
If you're looking for a lens that does it all, this is a good contender. Whether it's telephoto shots, bokeh effects, portraiture, or street photography, the M. Zuiko 25mm f/1.2 Pro can do it all.
It's an excellent choice for low-light photography. The lens also has a Movie and Still compatible mechanism that allows for steady and fast focusing. This lens comes with a Z coating nano to help prevent glares and ghosts from invading your shots.
M.Zuiko Digital 25mm F1.8 Lens
Its cousin, the Olympus M. Zuiko 25mm f1.8, has an aperture ranging between f/1.8 and f/22. It weighs 4.80 ounces and is equivalent to a 50mm lens. It has a silent and fast autofocus that gives you a clear image no matter the time of day.
The angle of view is 47 degrees, and the lens comes with a ZERO coating to reduce flares or ghosts. If you want to explore your composition skills around the city, this is the best lens to buy. It is lighter than the f/1.2 pro and produces decent-quality images with minimum effort.
Best Canon Street Photography Lenses
Canon has two options in its RF mount series: the 35mm and 50mm lenses.
RF 35mm f/1.8 IS Macro STM Lens
The Canon RF 35mm F1.8 Macro IS STM is a lightweight lens weighing 10.8 ounces. The lens has a 5-stop image stabilizer and a 0.5x magnification ratio. The 35mm lens captures fine details, textures, and ambiance lighting from any scene. It is a quality low-light lens and comes with a 9-blade aperture with a maximum aperture of f/1.8. This 35mm lens has a minimum focus distance of 0.56 feet.
The Canon RF 35mm lens is great for travel and street photography. It also works well for taking close-up shots of your subjects.
RF 50mm f/1.8 STM Lens
The other lens from Canon is the Canon RF 50mm F1.8 STM. It weighs 5.64 ounces and has seven aperture blades. The 50mm lens gives a better maximum aperture of f/1.8-22. With this aperture range, you can experiment with more stylistic photography. The lens isn't a heavy addition and provides sharp image quality.
With a maximum magnification of 0.25x, it provides higher image stability with its 7-stop image stabilization, a useful feature for sudden moving shots you may be taking.
It also comes with a minimum focus distance of 0.98 feet so, you can capture the tiny details that you find.
Both lenses offer smooth, quiet autofocus features thanks to the gear-type STM (stepper motor) from Canon.
Best Nikon Street Photography Lenses
Another Japanese brand, Nikon, competes in the camera market by producing good quality products at more pocket-friendly prices. Here are two lenses you can consider for street photography:
NIKKOR Z 50mm f/1.8 S Standard Fast Prime Lens
If you're more into Nikon cameras, our recommendation for street photography is the Nikon Nikkor Z 50mm f/1.8. This lens gives you five axis in-camera stabilization when used with Z cameras that have in-camera VR. It comes with nine aperture blades and a customizable control ring that lets you manually control the focus, aperture, and exposure.
This lens is best for photographers who want great features and control. It comes with a stepper motor like the Canon lenses and thus creates superior quality autofocus. The only drawback we can see is the weight. Weighing 15 ounces, this Nikon lens is a bit on the heavy side.
NIKKOR Z 35mm f/1.8 S Wide Angle Fast Prime Lens
The next product in our Nikon line-up is the Nikkor Z 35mm f/1.8. The lens is more lightweight at a little over 13 ounces. Like the Nikkor Z 50mm, it also comes with 5-axis in-camera stabilization and a 9-blade aperture.
With the Nikkor Z 35mm model, you can shoot stunning establishing shots, round bokeh effect, and even shoot in low-light. It also comes with a customizable control ring like the 50mm lens.
While most of the Nikon Z features are more or less the same, it's still better to go with the 50mm lens.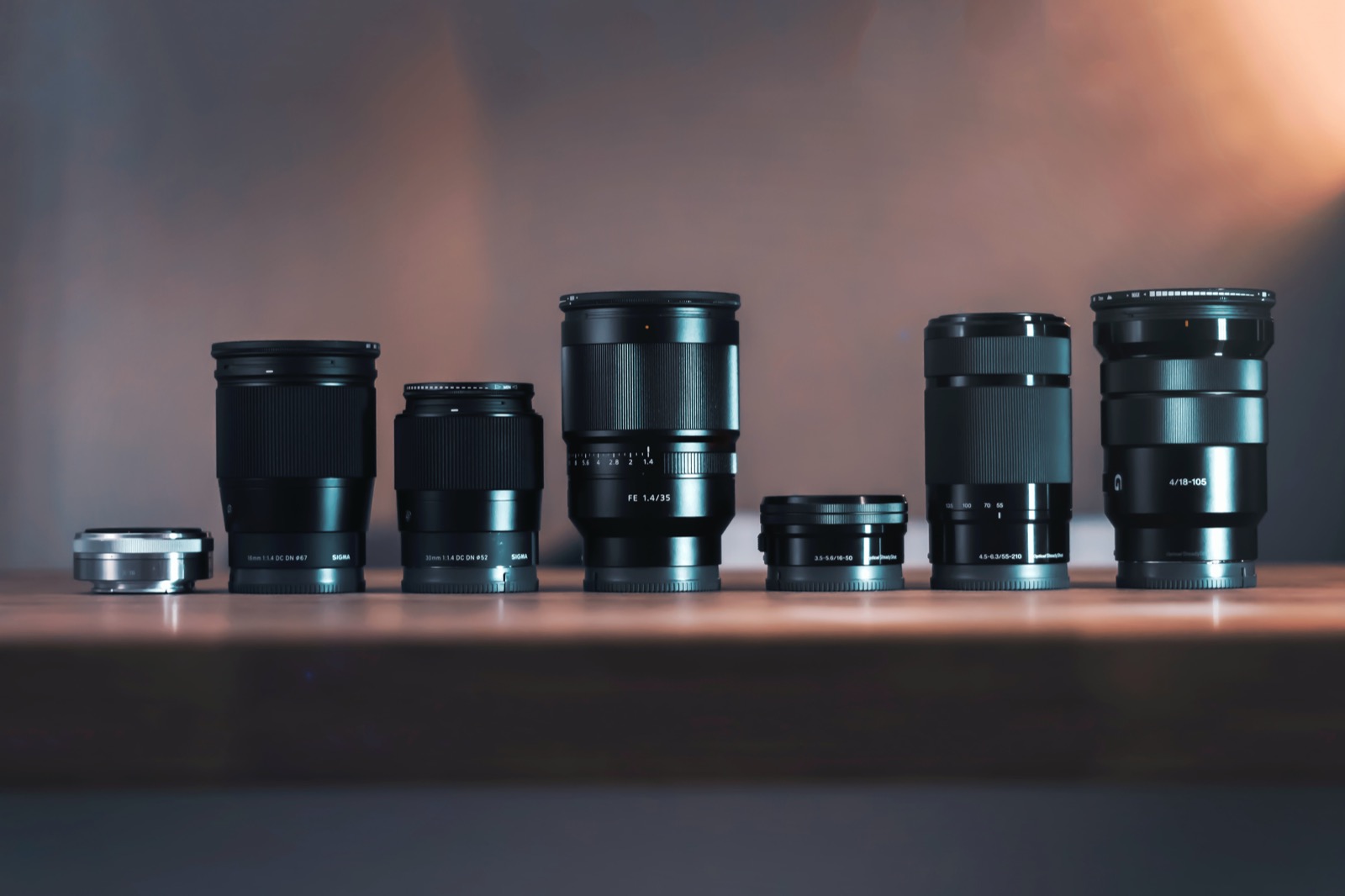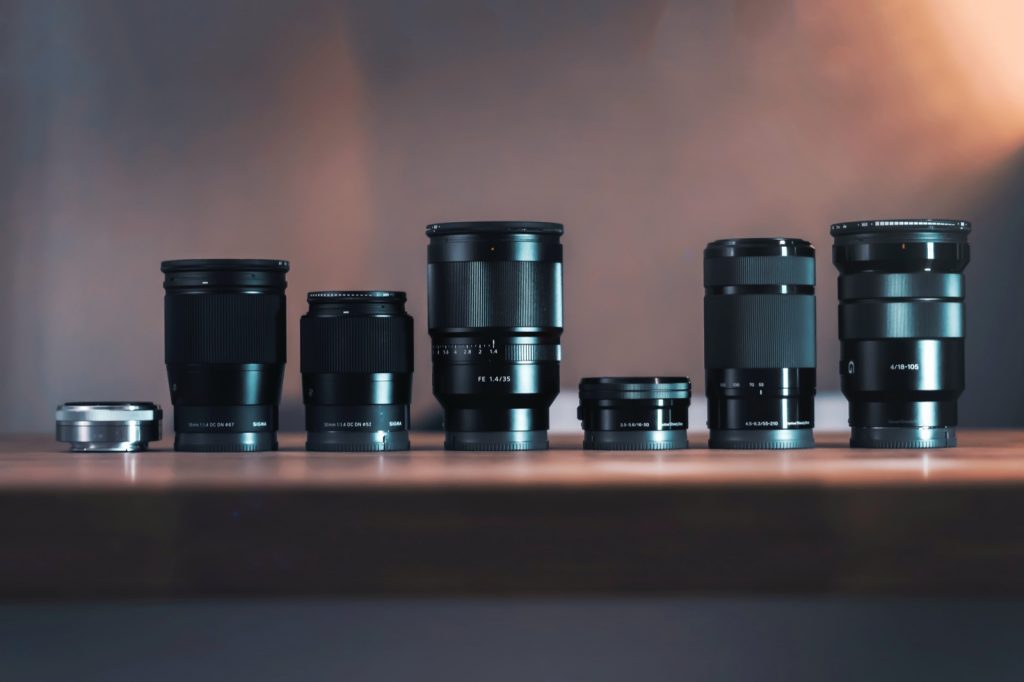 Parting Shot
Photography allows us the unique advantage of capturing different elements of the world and imprinting them with our perspective. Street photography is particularly striking for many photographers because it presents so many opportunities to capture the ordinary and make people give them a second look.
Therefore, the tools you use should enable you to give your photos the look and feel that you want without making you feel limited. After sharing with you a good selection of lenses from several brands, we hope you find the perfect lens that empowers you to capture the moments of raw beauty that are rife in street photography.
Using WordPress and want to get Envira Gallery free?
Envira Gallery helps photographers create beautiful photo and video galleries in just a few clicks so that they can showcase and sell their work.