9 Tips for Shooting Your First Wedding
by Waseem Abbas on Apr 13, 2017
Did you just get your first wedding photography client? You may have experience in shooting portraits and landscapes, but this is the first time you have to shoot a wedding. Well, you don't need to worry. In this guide, we'll share 9 tips for shooting your first wedding.
As a photographer, you may face those moments when you receive a call from friends or family asking for the favor to shoot a wedding. You have to say yes, and then the anxiety begins!
Here are the 9 tips for shooting your first wedding with confidence:
1. Get the Right Wedding Photography Gear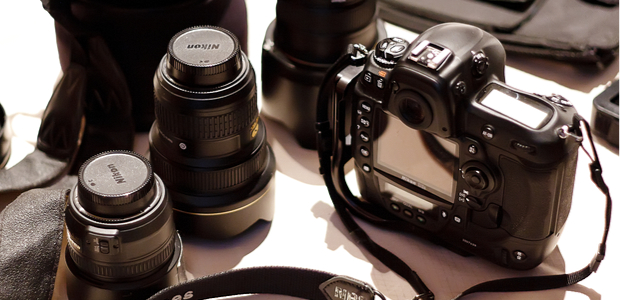 First thing that you need to know for shooting a wedding is the right photography gear. Being a photographer, you should have basic camera and lenses.
If you're not planning on becoming a professional wedding photographer, then you can simply rent out the other gear that you need for this shoot, instead of buying everything you need.
Making an investment in your gear is crucial when you plan to become a professional wedding photographer. You can learn more in this guide to starting a wedding photography business.
To learn more about what gear you need for the shoot, check out this guide on 6 essentials every wedding photographer needs in their camera bag.
2. Observe the Venue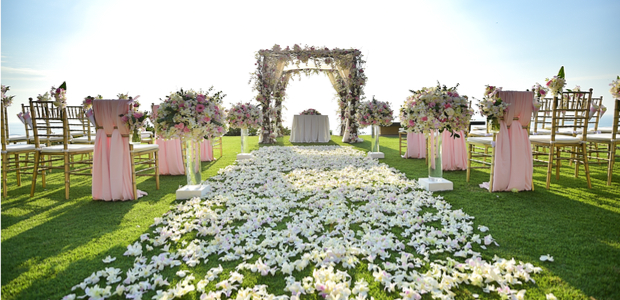 It is recommended that you should scout the location a day before the wedding. It would be great if you can take someone who knows the venue.
By scouting the venue, you'll learn about the light, decorations, entrance of the bride and groom, backgrounds and more. It will help you in shooting amazing photos.
3. Photoshoot Checklist
Make a photoshoot checklist before shooting your first wedding. This checklist will help you in getting all the most important shots, so you won't miss out on anything. You should check out this wedding photoshoot checklist to get started.
We also recommend you to check out 15 unique and essential wedding photography ideas for couples.
4. Sign the Contract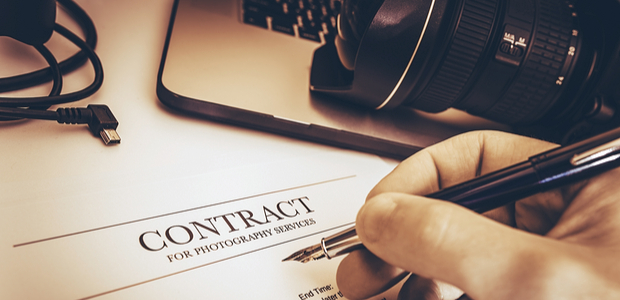 Since you're shooting your first wedding, make sure to sign the contract with your client. Even if it's for a friend or family member, a contract will help to spell out all the details and avoid any misunderstandings.
You should check out these 5 best free wedding photography contract templates.
Signing a term of agreement for payments, number of photos (hard and soft copies), and any other point that you discussed with the couple will save you from any arguments after the fact.
5. Prep Session with Couple
Preparation before the wedding day will help you in knowing your steps. You can connect with the couple to talk about the plan for the shoot. Discuss their expectations and find out what they want to achieve with this photography session.
6. Assist a Wedding Photography Pro
Before the final day, it would be very helpful to assist a pro at another wedding. It will give you the confidence in shooting your first wedding on your own. The experience will help you to understand the steps and learn to follow on them.
7. Take Someone With You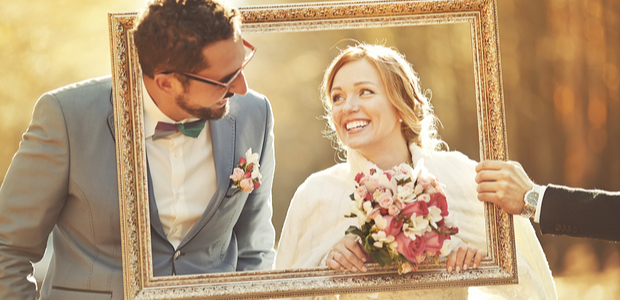 A helping hand is always a great idea. In wedding photography shoot, you may need someone to hold the lights or strobes for you. It's helpful to have someone who can capture the moments of joy when you're busy with the planned shots.
Having an assistant by your side will be a great support to shoot amazing photos like the one shown in the image above with a frame prop.
8. Enjoy Your Experience
No matter how stressed you are about your first wedding photography experience, you should make an effort to relax and enjoy the experience. Using the above techniques, you'll be ready and confident to shoot your first wedding.
Go ahead and enjoy your shoot! Have a sense of humor and add positive fun in the atmosphere.
9. Edit to Win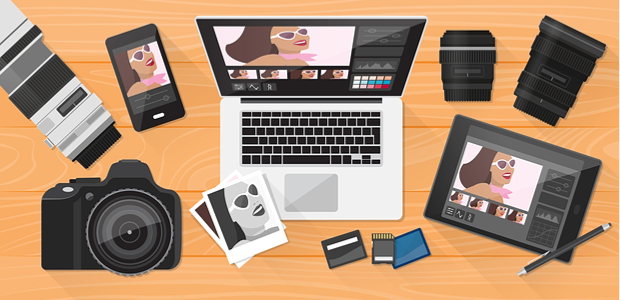 You may have captured the best photos, but we recommend editing them for amazing results. Simply use any one of these 9 best photo editing software for wedding photographers to make your work easy.
That's all. We hope this tutorial has helped you to learn 9 tips for shooting your first wedding. You may also want to check out our guide on how to take wedding photos.
If you like this tutorial, then please follow us on Facebook and Twitter for more free photography and WordPress tips.
Using WordPress and want to get Envira Gallery free?
Envira Gallery helps photographers create beautiful photo and video galleries in just a few clicks so that they can showcase and sell their work.