5 Creative Ways to Add Holiday Cheer to Your Galleries
by Brenda Barron on Dec 24, 2018
Are you excited about the holiday season? It's an excellent time to start building connections with your photography fans and future clients.
Making the most out of the holiday season isn't just about sending out festive emails and marketing campaigns. The people who visit your website every day will appreciate that you've gone all-out to get into the spirit of the season. That's why it's such a great idea to invest in a little seasonal branding.
So, how do you add holiday cheer to your galleries?
In today's blog, we're going to look at a selection of the best options, including:
Creating festive banners and graphics
Adding snow effects
Decorating for Christmas
Creating an advent calendar
Updating your gallery colors
1.     Creating Festive Banners and Graphics
Just as you would decorate your tree to commemorate the festive season, it makes sense to add some holiday cheer to your galleries using festive banners and graphics. There are plenty of banner templates out there for you to choose from, or you could consider using some of your more festive photos in your own banner instead.
Since you'll want your customers to feel good things about your business when they interact with your website, we recommend focusing on cozy or snowy scenes when choosing your imagery.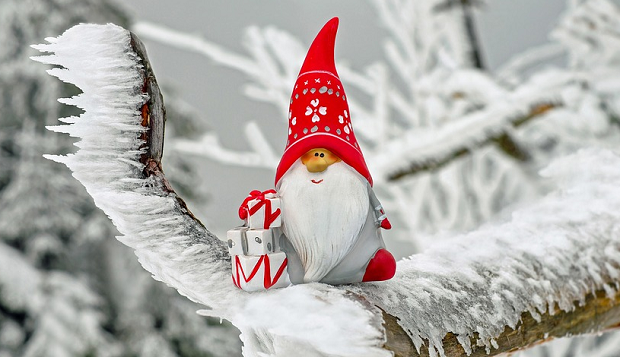 2.     Let it Snow!
If you're looking for a quick way to add holiday cheer to your galleries without much additional work on your side, why not simply add a widget or plugin to your WordPress site that makes it seem as though it's snowing on your pages. Many content management systems besides WordPress also support plugins like this too.
One particularly popular option is Snow Storm, a simple and lightweight plugin that uses JavaScript to create a snowfall effect over your content. You can go into the settings of your snow storm to modify the kind of snow you want your audience to see, and how aggressive you'd like it to be.

3.     Decorate your Gallery and Your Logo
Sometimes, the smallest details can make the biggest difference when it comes to adding holiday cheer to your galleries. For instance, how about restyling your logo with some extra snow and festive images to give it a Christmassy appeal? You could even add a Santa hat depending on the brand personality you're trying to convey.
Other ways to decorate that leave your logo untouched include adding a string of Christmas lights to your pages or displaying small pop-ups that show off your holiday spirit. Christmas Panda is a great plugin for WordPress users who want to highlight their festive side.

4.     Create an Advent Calendar with Your Gallery Images
We all love the fun and excitement of opening advent calendars in the lead up to Christmas day. Why not give your website visitors the same effect when they come to your site gallery pages? Rather than simply displaying your images or product packages, hide them behind festive doors that your clients can click on to open. You can even use your advent calendar for deals and festive offers if you want to be extra generous.
Just like many of the things you can do to add holiday cheer to your website, there are plenty of plugins available that will simplify the process of making your advent calendar. Xmas advent calendar comes with a fully-customizable panel you can use to make the calendar experience as unique as possible.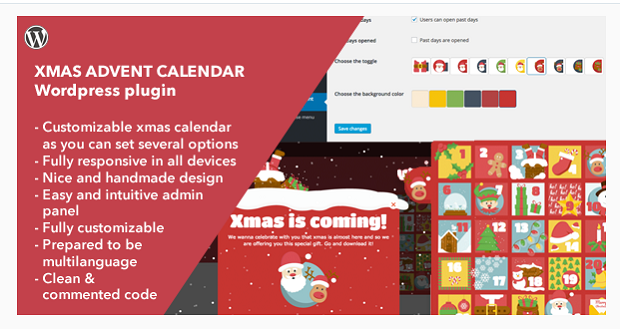 5.     Embrace Some Festive Colors
Finally, while it's important to stay true to your brand colors throughout the year, you can always add some extra festivity to your galleries by including shades of gold, green and red. If you're looking for a wintery feel, you can always try things like whites and silvers. However, it's worth noting that red isn't just festive, it's also very bold and attention-grabbing, which means that you're more likely to spur your customers into action with it.
If you don't want to change your entire theme just for the holiday season, there are other ways that you can use color in your efforts to make your website seem more festive. For instance, you can take a leaf out of Instagram's book and upload photos specifically in a particular color scheme to the top of your gallery.
There you have it! Our 5 creative ways to add holiday cheer to your galleries! If you enjoyed this post, don't forget to check us out and follow us on Facebook and Twitter.
Using WordPress and want to get Envira Gallery free?
Envira Gallery helps photographers create beautiful photo and video galleries in just a few clicks so that they can showcase and sell their work.