6 Insider Questions Photographers Don't Know to Ask
by Alexandra Bateman on Feb 2, 2021
Starting or growing a photography business can seem impossible, especially if you don't know the tools to use. That's why we're here to answer 6 insider questions photographers don't know to ask when taking their business to the next level.
You can be the best photographer around, but you have to find a way to reach more people with your work. Maybe you've been considering building a photography website, but you aren't sure how to or if you even need one.
Let's take a look at how you can market yourself and your work online today:
1. In the age of Instagram, do I still need a dedicated photography website?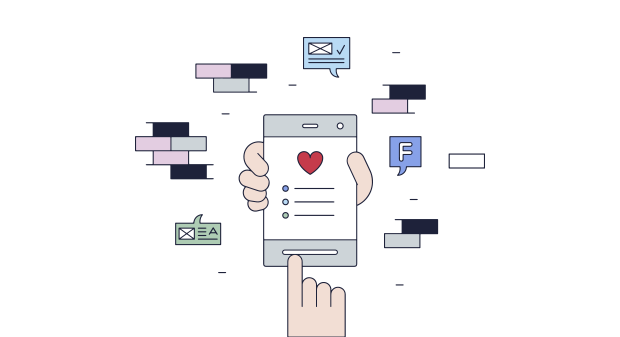 Social media platforms like Instagram make it easy to market yourself and your work. It can help you network with fellow photographers and brands, build and audience, reach potential clients and find collaborators — all of which benefit a growing business. But, your Instagram success shouldn't carry your photography business.
You still need an online photography portfolio because it's professional.
Without a website, potential clients — especially higher-end ones — may get the impression that you're a photographer by hobby, not by trade. You want to appear as an authority in the field, and the simplest way to get started on the right foot is to build a photography website.
In addition to cultivating a professional image, a dedicated photography website gives you an audience that you can control and monitor. While having a large Instagram following is nice and may open doors for you including sponsorships, Instagram is fickle.
Why Let Instagram Make the Rules?
No doubt, you've heard Instagram influencers bemoaning changes in the platform's algorithm. That's because the next algorithm update could cut your followers in half. And there's nothing you can do to get them back!
The same thing happened to businesses of all kinds on Facebook. A new update to the system resulted in hundreds of thousands of business pages being de-ranked on the site, which meant less traffic to the page and less engagement with the content.
A number of other things could go wrong on social media, too. What if your account is suspended or shut down? What if Instagram disables your comments? You'd have no way of communicating with your followers. Why put all your marketing efforts into something so mercurial?
And, though we can't conceive of our lives without Instagram now, social media sites are like trends: they come in and out of fashion. What if every professional photographer staked their success on MySpace? They all would have gone out of business when the platform became obsolete.
While people don't seem to be losing any interest in Instagram right now, it's better to have an independent site that you control yourself.
Of course, post your work on Instagram and build an audience there. But, make sure that when your followers Google your name, your professional photography website also comes up.
2. Should I use WordPress for my photography website?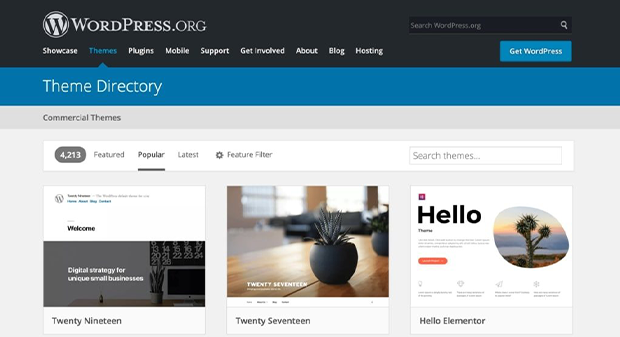 There's a reason that over 40% of all websites run on WordPress. They have one of the best content management systems (CMS) available today for website building.
Really, it's WordPress' flexibility and scalability that make it a great match for photographers and business owners. With WordPress, you can choose exactly how much time and effort you want to spend on your site.
WordPress offers tens of thousands of customizable options, plugins and extensions through which you can build just about anything on your site. Or, you can simply install a pre-built theme, input your business' information and click Publish!
If you like the idea of creating your photography website from scratch but don't have a programming background, you can do that, too. The vast majority of WordPress plugins don't require any coding knowledge. If you get tripped up, watching or reading a few tutorials before testing new ideas and extensions will help.
Remember, wordpress.com is different from wordpress.org! The self-hosted version of WordPress, found at the .org site is available for a free download. That's the version we're talking about in this article.
Here is a step by step guide to setting up your photography website.
Design Flexibility
While there are various platforms on which you can build your website, many of them lack the freedom and flexibility to tweak anything outside of their framework.
WordPress on the other hand, has an abundance of features and design options to help you build something unique and tailored specifically to your photography brand, work and taste.
In fact, plugins and extensions like Envira Gallery can help you create the perfect layout for your site. After all, your photography website has to showcase your photos in the best possible display!
Site Control
Remember, one of the primary advantages to having a standalone photography website is the control you have over that site!
WordPress outperforms its competitors — including Squarespace, Wix, Showit, Weebly and Zenfolio — when it comes to offering full control over your website.
With WordPress, you can choose your own hosting provider, which affects your website's performance, loading speed and security. Those metrics, in turn, affect your search engine rankings! With so much at stake, it's best to be in full control over how your site operates.
Instead of giving your the option to choose a hosting provider, other website builders with closed frameworks force you to abide by their terms and server capacity, regardless of whether it fits your needs. That means you're also forced to endure the outages, downtime and DDoS attacks that sometimes plague those platforms.
WordPress doesn't lock you into a host provider. If, at any point, you're experiencing issues with your host, you can simply switch to a better one, like Bluehost, for example. Through that transition, your website stays intact! The only thing that changes is an increase in your site's performance, depending on your new hosting provider's server capacity and location, CDN, backups and some other criteria.
It's just as easy to export and backup all your content with WordPress. Data portability should be one of your key considerations when looking to build a site. You don't want to lose all of your site data if something goes wrong!
Functionality Flexibility
The on-page possibilities for your WordPress site are endless. Apart from the pages of inbuilt options and themes that come with WordPress by default, WordPress can also utilize thousands of pre-built solutions that add extra functionality to your site. Plugins, extensions and third-party integrations give you more design and functionality options than you ever dreamed possible with a free website builder.
Some of these options are free, others are premium, but there's over 40,000 available in the WordPress repository. That's certainly more than enough to help you get started and to help you expand your site as your business grows.
And, because WordPress is such a popular website builder, there's a good chance that many of your favorite tools, software and applications already offer easy WordPress integration, and therefore your website. It really is as simple as that.
Ease of Use
The best part of WordPress' built-in options and pre-built plugins, extensions and integrations is that they don't require any programming experience to use. In fact, WordPress' CMS is so simple and user-friendly that those with zero web design experience can use it!
You can tweak and customize every aspect of your site on the backend, or use the visual drag-and-drop editor that comes with it.
No more searching for HTML or CSS code. With WordPress, you won't need it.
SEO
When it comes to Search Engine Optimization (SEO), WordPress has its competitors beat. Here's why:
Image SEO
WordPress allows you to add alt tags and unique image names to photos on your site. Without these tags and names, search engines can't read your images, so they won't show up in image searches.
WordPress allows you to attach those relevant keywords to your photos so that they do appear as results in image searches, which promotes your work and drives traffic to your site!
SEO Plugins
WordPress is compatible with highly effective SEO plugins, like Yoast, which gives you even more control over keywords for each page and post, catchy titles, featured images and more.
Unfortunately, most other website builders don't allow for plugins, so their SEO options are limited.
Loading Speed
Because WordPress allows you to choose your hosting provider, you can choose an option that decreases your page loading speed. Remember, page loading speeds are crucial. Of course, loading speeds affect your users' experiences of your website, but they also affect your search engine ranking.
Page loading speeds depend on a variety of factors including your hosting provider, any browser caching plugins you use, and whether you optimize your images prior to uploading them.
Choosing a good hosting provider and preparing your images for the web will go a long way to improving your page loading speeds, and thus your site rankings!
Site Structure
With WordPress, you can easily generate your XML sitemap and submit it to Google and other search engines so that they can index your site faster and more accurately. This step will also improve your rankings on search result pages.
Optimization
WordPress is fully optimized to work on various devices and browsers. You can further improve your site's responsiveness by working with Envira Gallery, a plugin compatible with WordPress.
Rich Snippets
Rich snippets are previews of information that you see before general search results in Google. This information — usually things like ratings, reviews, pricing, etc. — appears in a box, set apart from the rest of the search results. They offer additional data to visitors and can bump your site ranking and click rate.
Thankfully, rich snippets are easy to add in WordPress with the help of a rich snippet plugin!
Cost
Because WordPress is an open-source platform, you can download it for free at any time via wordpress.org.
When building your website, you'll only have to consider these costs:
As we mentioned earlier, WordPress lets you pick your website hosting provider. You can choose any number of website providers, and this is a great place to weigh your budgetary options.
If you're starting from scratch with a website, you'll need a name and custom URL for your site. Some hosting companies offer a domain for free in their services, so check with your chosen provider first. Others offer a discounted custom domain, which is another option. Typically, custom URLs cost anywhere from $10-$20 per year.
Finally, you might consider purchasing a theme for your new website. WordPress comes equipped with several free themes, so browse through those first. If you can't find a free theme that meets your needs, check out WordPress' premium themes or themes from third-party developers.
Depending on the theme's design, functionality, number of layouts, support, customization options and flexibility, you'll be looking at anywhere from a few dollars to thousands for a premium theme.
Choose wisely, as both aesthetics and functionality are very important for a photography website. You only get one chance to impress your potential clients when they access your website for the first time. You want your site to look good and reflect your brand, your style and your personality.
Access to a Global Network
WordPress is supported by a huge global community of over 70 million users, many of whom design and share various tools and resources to help improve WordPress websites. If you encounter any issues with WordPress or have questions, chances are someone has already found an answer to your problem.
WordPress is an amazing and powerful system. If you build your website on WordPress, you're getting access to tons of functionality, customization flexibility and SEO options. Pair WordPress up with Envira Gallery, and you have the perfect combo to transform your photography website into a powerful and highly converting marketing tool.
Through eye-catching and functional design, strategic calls to action and specialized layouts, you can highlight your work, excite your visitors and reel in their business!
3. How bad is online image theft, and what can I do about it?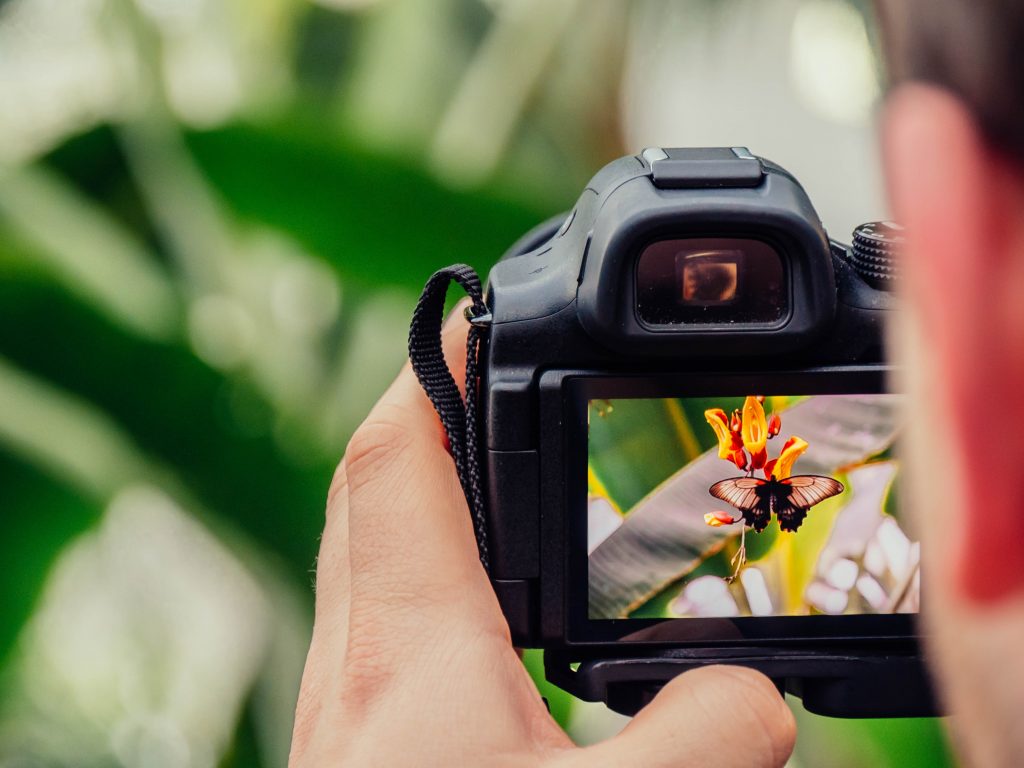 Image theft is one of the most common, regularly-committed crimes, and many people don't even realize they're stealing!
Most of us assume that what we find on the internet is free information. What makes photos different?
People who unknowingly commit image theft think, "I found a photo online, with a bunch of other free content, so it must be okay to download and use for my purposes."
Unfortunately for them, as you and I know, that's not true. But, image theft is so rampant online that even the majority of professional photographers report having their work stolen. For 44% of amateur photographers, image theft is a big deal.
Your Image Rights
Part of the problem is that online visitors don't realize that, just because they can download an image doesn't mean they should. In fact, all original artwork, including photography, has an automatic copyright attached to it. That's true whether the work is published or unpublished, registered or unregistered.
You actually have claim over your work for a long time! Anything produced after 1978 is considered, by law, the property of the person who made it for the duration of their lives — plus 70 years! That person, and that person alone, has the right to reproduce, show, make money from and base other works upon that original piece.
While Google has taken steps to make downloading your images more difficult for the average user, it's really the individual artist's responsibility to protect their work from image theft.
If you're a photographer and you're wondering if your work has been stolen, you can use simple tools like Google's reverse image search or Berify to hunt down your pirated photos. Once you find them, you can then decide your course of action for having them removed.
Protecting Your Images
Of course, the better option is to protect your images before they can be stolen. You can protect your work by watermarking your photos and uploading low-resolution samples instead of your original high-resolution work. And, remember, lower resolution photos will speed up your site loading, so it's a win-win!
You can watermark your photos using an editing software like Adobe Photoshop and Adobe Lightroom, or Envira Gallery plugin's Watermarking Addon can take care of it for you.
You can read more about protecting your photos from online image theft in our guide on the subject.
4. Can I sell my photography through my WordPress site?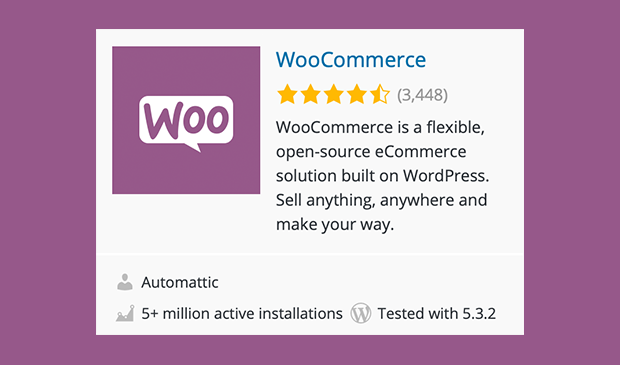 WordPress makes it easy to sell your photography through your WordPress website, all thanks to ecommerce plugins.
WooCommerce, WordPress' #1 ecommerce plugin, allows you to set up your own store within your WordPress website to sell your digital photos, photo prints and other products. With WooCommerce, you can set up product pages, and then link your PayPal account to start processing payments immediately.
Thanks to WordPress' ecommerce plugins, you can have your online store up and running in no time! Of course, you can also use other plugins, like Envira Gallery, that offer WooCommerce integration to sell your photos and photo products.
You can learn to create a product image gallery using WooCommerce and WordPress at Envira Gallery!
5. Can I take care of proofing via WordPress?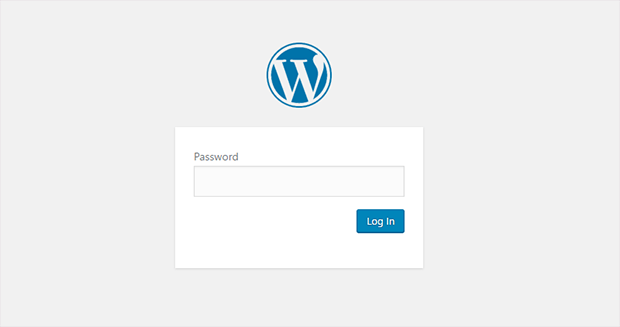 WordPress allows you to create password-protected pages, which make perfect proofing pages. Simply upload your images to your password-protected page, then copy and email the page link and password to your client. The client can then look at the images and use WordPress' commenting system to let you know which ones they're interested in.
Envira Gallery makes the proofing process even simpler with the built-in Proofing Addon. This addon helps you create customizable proofing galleries for your clients to browse. From the proofing gallery, they can order prints and specify quantities and sizes.
Check out our guide for making client proofing pages in WordPress for more info!
6. Do I really need to worry about my website's speed?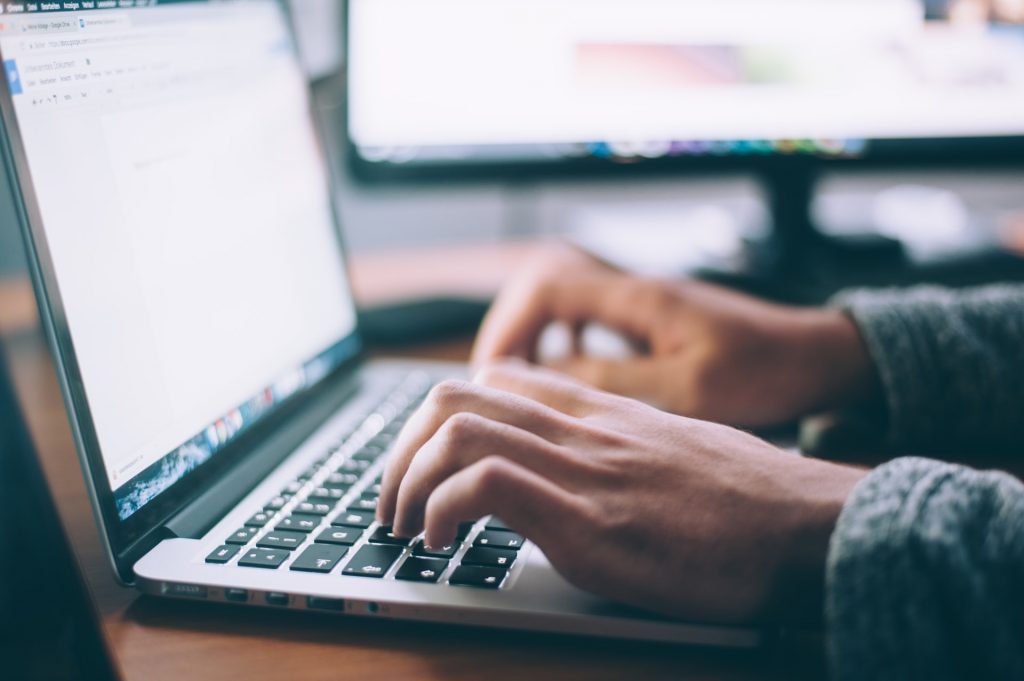 The speed of your website can have a direct effect on your visibility, which affects your ability to attract new clients. So, yes! Website speed should be of the utmost importance to any business owner.
Your site needs to be as fast and agile as possible. This can be an especially difficult task, given that photos with large file sizes are challenging to process. You'll find that many photography websites run heavy and slow because the images on them haven't been optimized for the web.
Image Size
The challenge for you in creating your photography website is to strike a balance in your images between size and visual clarity. You want your photos to have small file sizes that process more quickly, but you also don't want to sacrifice too much of their quality.
You should strive to create photos just small enough to showcase your talents. Visitors to your website don't need access to your large format images to help them decide if they like your work. Smaller images can still convey your skill while keeping your loading speeds fast.
Resizing your images may seem like a lot of work, but you can do this step during the editing process. And, the benefits of resizing your images are well worth the time investment. Just think: if someone accesses your site via their smartphone in between meetings, they won't wait around for your photos to load. If they haven't loaded in a few seconds, users will click away and likely won't return.
Loading times are especially important now that nearly 60% of all web traffic originates on mobile devices. As consumers' lives get busier, they search more on their phones and tablets during small pockets of time throughout their day. They don't have time to wait on your site — or anyone else's — to load. If you ask them to wait on your large-format images, you'll lose business.
Saving on Space
You might wonder about all those plugins we've been talking about. Sure, they add to your site's capabilities, but how much extra space do they take up? Do they bog down your site? Some can, but Envira Gallery comes stripped of all of its available addons so that you don't have to waste space with features you won't use. Simply download the ones you want, and be done with the rest! This keeps your website bloat-free and fast.
Finally, you should also work to optimize your site's browsing experience. After all, speed means very little if your site is difficult and confusing to navigate. Remember, users want an easy web experience. If navigating your galleries is a fuss, visitors will simply click away.
Instead, you should organize your portfolio in categories and, at the very least, create menu and sub-menu items for each so that users can quickly toggle between them.
Making these small adjustments to your site will make it easier for visitors to navigate, which means they'll spend more time on your page. The longer they hang around your site, the more time you have to convince them that you're the photographer for the job.
It's okay if you're not sure how to organize your WordPress site. Envira Gallery makes it easy. With Envira Gallery, you can tag your images and then display images by category based on their tags. The result is a site that's beautifully organized and easy to navigate — just the way users want it!
The More You Know
When starting a new business or growing an existing one, knowing the right questions to ask is half the battle. In today's web-based world, starting your business website is a serious and necessary endeavor. We're here to help you learn to do it smarter — with better functionality and less stress than you ever thought possible.
Let us know in the comments what else you're wondering about building your photography website with WordPress and how Envira Gallery can help.
Follow us on Facebook and Twitter for more WordPress help and photography tutorials.
Using WordPress and want to get Envira Gallery free?
Envira Gallery helps photographers create beautiful photo and video galleries in just a few clicks so that they can showcase and sell their work.